Rooftop restaurants in Singapore
Published: July 5, 2018
5 amazing restaurants close to the sky
It's hard to distinguish which are the best rooftop restaurants in Singapore. The city is so bright and vivid, so full of energy and countless entertainment, shopping and dining venues, that is hard to simply choose one. That's why we've decided to bring to you a list of fantastic places, where you can indulge on a traditional Asian cuisine, or a fusion-driven dish or two.
If you only want to drink or swim with a view, you should check out the best rooftop pools in Singapore and the best rooftop bars Singapore.
Here are our top 5 choices for a dinner close to the Singapore sky.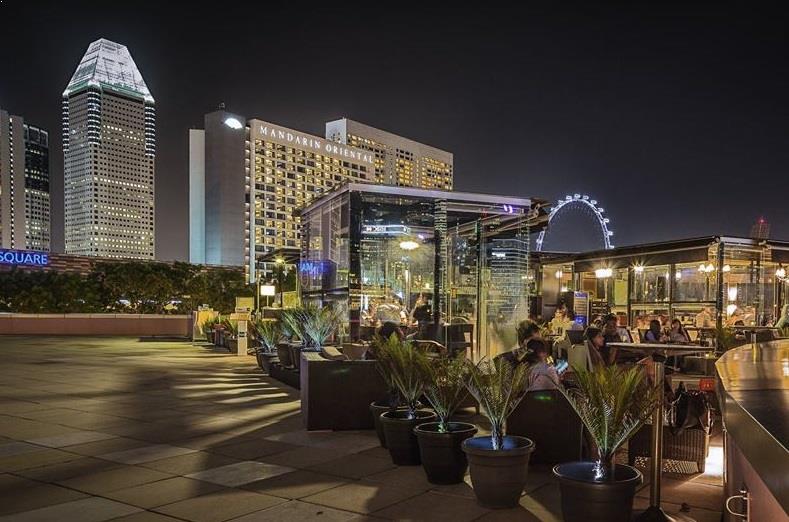 Photo: http://www.orgo.sg/
Orgo is the crème de la crème of Singapore's finest rooftop restaurants to dine at. The ambient atmosphere is accompanied by an endless skyline of urban buildings that won't leave you disappointed, especially if you book your visit for dinner.
The nearby colossal skyscrapers look fantastic, reflecting the bring sun over Singapore during the day, and create a romantic, modern and picturesque atmosphere at night. Reserve your seat and enjoy the majestic Singapore skyline at dusk.
Website: http://www.orgo.sg/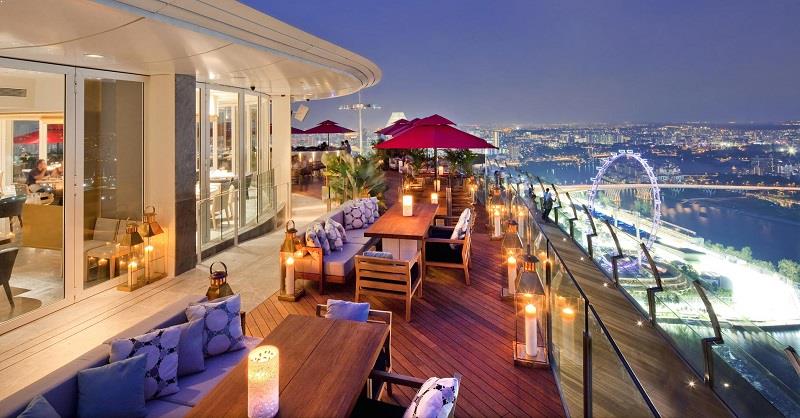 Photo: http://sg.celavi.com/
CE LA VI is known for both its playful and iconic name, and its impeccable menu of food and drinks. This modern mix of rooftop bar and restaurant in Singapore lights up the candle to a fairly intimate indulgence of fantastic dishes and beverages.
The 360-degree skyline view is possibly one of the best choices to enjoy the sunset, while the comfortable furniture on the terrace is the best place to relax and absorb the excitement of one of the busiest districts in Asia.
Website: http://sg.celavi.com/
Photo: http://www.aura.sg/
Elegant and modern multi-concept dining, located on the two top floors of Singapore National Gallery. Indeed the perfect place to combine some of Singapore's best culture with one of its finest dining option.
Aura offers classic Italian cuisine to the views of downtown Singapore and Marina Bay Sands. Open for both lunch and dinner.
Website: http://www.aura.sg/
4. LAVO Italian rooftop restaurant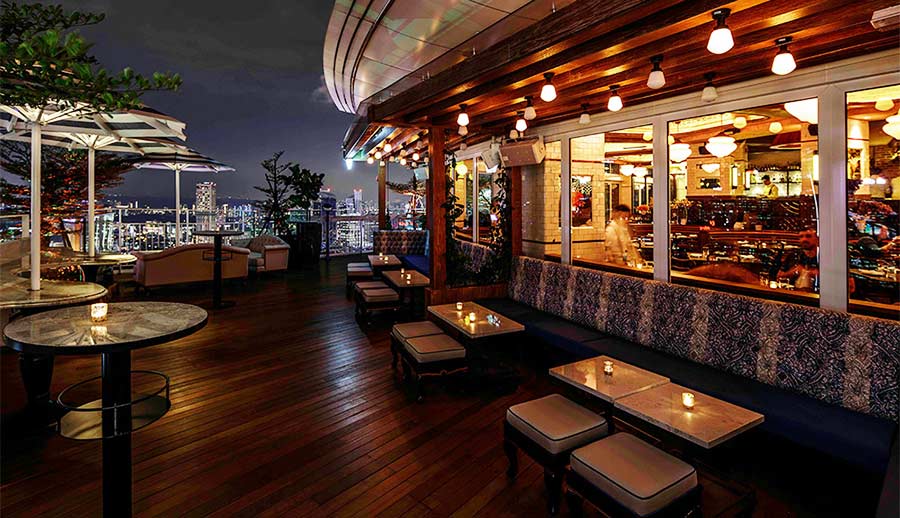 Photo: http://www.marinabaysands.com
Atop the 57-stories tall Sands SkyPark, with amazing 180 degree views of Singapre, LAVO really is a rooftop restaurant with a view. Opened in 2018, this Italian-meets-American restaurant is Marina Bay Sands latest addition of fantastic and luxurious venues.
Open daily for dinner and weekends for lunch, chef Ralph Scamardella and crew also present a Saturday Soiree once a week, that is supposed to redefine 'Vibe Dining'. Dress neatly to feel right at home.
Website: http://lavosingapore.com/
5. Artemis Grill rooftop restaurant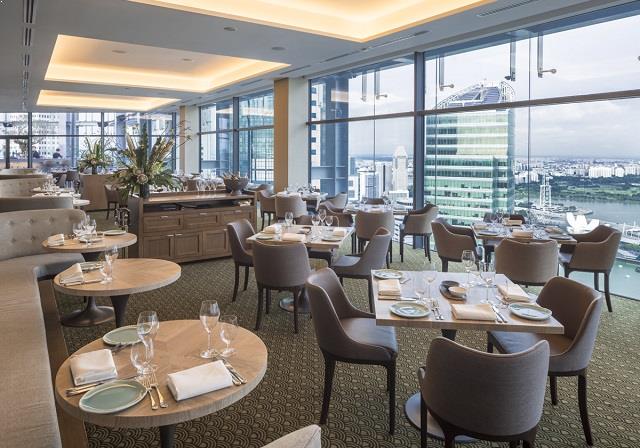 Photo: http://artemisgrill.com.sg
This terrific rooftop restaurant in Singapore is a hidden gem in the crown of Asia, despite its great appetizers, wonderful wine list and highly professional service. Artemis Grill is a calm and rarely overcrowded place. A casual dress code and reservation at least a day earlier will do the work.
Website: http://artemisgrill.com.sg