Highest rooftop bars in the world
Published: April 11, 2017
Whe're going up, up, up!
There's something dazzling about having a drink with a view! Here's a list of some of the highest rooftop bars in the whole world. Breathtaking views, parties, gourmet dinners and much more. Enjoy!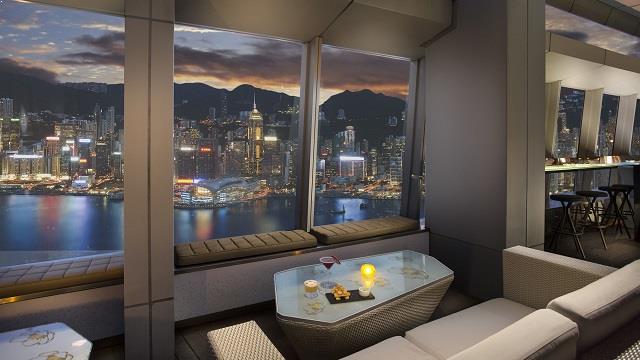 Photo: www.ritzcarlton.com
The world's highest bar and rooftop bar. Ozone at The Ritz Carlton has one of the most amazing city views you can find. At an altitude of 480 meters perched on the 118th floor of this luxurious hotel, you'll find this awesome rooftop. This Sunday Brunch here is one the best you can find in Hong Kong. Free flow of Dom Perignon and super good food and service. The perfect rooftop experience. This venue also hosts some fantastic parties during the evenings. Dress for success and show up in a good party mood, and you'll fell right at home here.
Website: www.ritzcarlton.com/en/hotels/china/hong-kong
Photo: www.ritzcarlton.com
Being top of the top, Ritz-Carlton is amongst the tallest and most luxurious rooftop bars in the world. This gem in the crown of Shanghai resides atop the 58-th hotel's rooftop deck and exposes a breathtaking, overwhelming and absolutely fantastic view of the Chinese city. The vibrant colors of the skyline, combined with the restaurant's impeccable culinary choices turn the visit into an exotic exploration of highest standard. The owners of the famous hotel chain offer a wide range of exclusive and luxurious services to treat yourself while staying at the Ritz-Carlton in Shanghai.
Website: www.ritzcarlton.com/en/hotels/china/shanghai-pudong
Photo: www.1-altitude.com/
Singapore's finest cuisine can be easily explored through the menu of this marvelous rooftop place. A 3 and 4-course lunches can be preordered while grabbing a bite between meetings. Reserve a spot if you plan on visiting during the weekends, when you can enjoy some of the best parties in the city 282 meters above the ground.
Website: www.1-altitude.com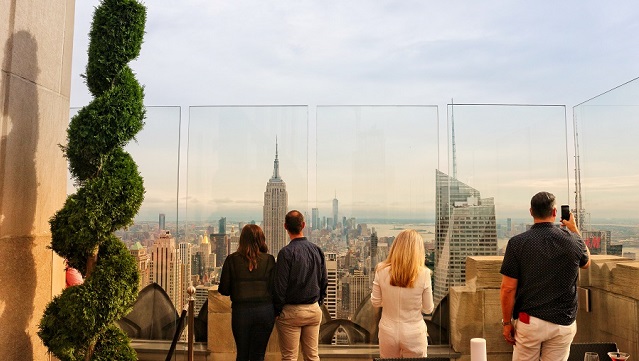 Photo: www.theskylarknyc.com/
30 floors above, the Skylark in New York City is the rooftop restaurant to be if you are curious how the mighty skyline of the big apple looks at night. The majestic tower it is located atop introduces a picturesque view of the city lights, reminding a lot of the famous Time Square, but without the hassle of all the tourists walking by. The bar offers wonderful service and a great mix of separate spaces – a terrace to take a photo, a bar area to enjoy your drink and even a small room with a pool table, to share a game or two with your friends.
Website: www.theskylarknyc.com/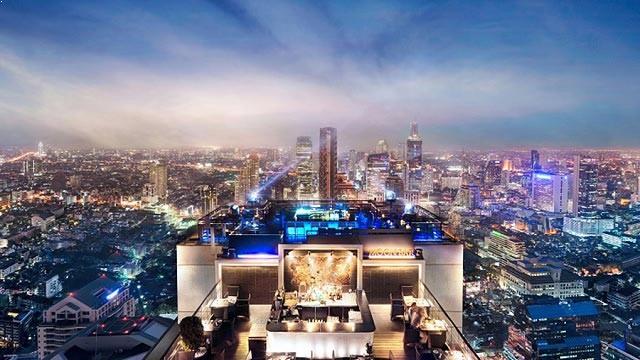 Photo: www.banyantree.com
The subtle art of dining is introduced to the full extend at Aliare Terraza. This beautiful and chic place in the heart of Barcelona, opens the doors to a gastronomical experience with a breathtaking and never forgettable view overlooking the gothic capital.
Website: www.banyantree.com/en/ap-thailand-bangkok