The City of London is often told to be a cultural jungle. You can jump from one gallery to another, and they never seem to end. Along with culture, the British capital has managed to turn the morning visit of the coffee house to a cultural experience on its own.
You can also find a wide range of great London rooftop bars and some nice rooftop restaurants in London. And if you feel for having some drinks on the ground, here's a great list of the Best pubs for Londoners.
And while some are running between work and home, others are hanging around, looking for their moment of clarity. And yoga seems to bring plenty of these moments up.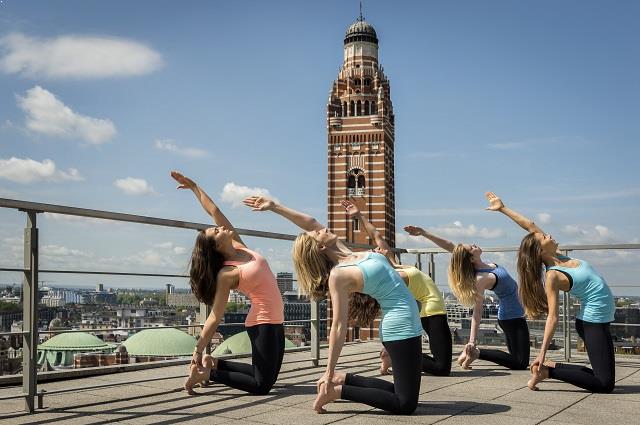 Photo: https://heartlondonmagazine.com
Have a calm and relaxing morning, practicing some yoga exercises in the busy city of London. Here are the best places for some rooftop yoga London:
1. Yogarise Peckham
The Yogarise Peckhaim studio is the first to pop up when you are looking for a nice rooftop yoga place in London. The relaxing and hip atmosphere instantly brightens up the mood, and the friendly and professional staff are there to take all your requests and help you improve your yoga techniques.
The large variety of yoga classes enables you to pick up a set of practices that can both tighten your body and improve your breathing and calming techniques.
Website: http://www.yogarise.london/
2. Good Yoga Life
The Good Yoga Life studio is simply what it says – good yoga life. Zen meditations and relaxation exercises will help you improve the quality of your life, and the professional guidance and consultations from the teachers shall let you change your exercise and eating habits to get into the best shape of your life.
Website: http://goodyogalife.com/
3. Dalston Roof Park
The Dalston Roof Park is a community on its own. The place is truly a hidden gem in the heart of the Dalston area and is great for friendly gatherings or calm and relaxing mornings on your own, in the company of a nice and friendly yoga class. It does have an annual membership of only 5 GBP that you usually buy at the door.
There is a regular class, called Fat Buddha Yoga that often holds sessions on the rooftop, as well as on John Lewis Rooftop, so you can always grab your yoga mat and hit the rooftop with your friends to stretch and work on your breathing and core exercises.
Website: http://www.bootstrapcompany.co.uk/
4. Coq d'Argent
Serene Social organizes an awesome yoga morning boost, overlooking St.Paul's Cathedral. Prepare a 25 GBP if you are not a member already, or use a 10 GBP discount if you already have your membership sorted out. Reserve a spot ahead, because this rooftop yoga session in London is usually packed.
Website: http://www.coqdargent.co.uk/