Cheap rooftop bars in Bangkok
Published: April 3, 2018
A beat off the luxurious track
Having found yourself in Thai's capital and biggest city – Bangkok? Well, we have good news for you. There are plenty of very affordable and absolutely fantastic places where you can enjoy a decent meal and spend some time over a drink or two. To most of them you can go with evening tuk tuk tours.
A typical cheap rooftop bar Bangkok can be located at a restaurant with a more casual approch to it. Some even call it casual rooftop bars Bangkok. Many people are looking for these kind of rooftops in a substitute for the more luxurious Bangkok rooftop restaurants. Therefore we have made this list of the best cheap rooftop bars in Bangkok. It will also come in handy when looking for cheap bars in Bangkok.
Many of these cheap rooftop bars are also kid-friendly. On that note, here's a great article, if you're looking for other things to do with kids in Bangkok. But, back to the affordable rooftops.
1. Wanderlust Rooftop Bar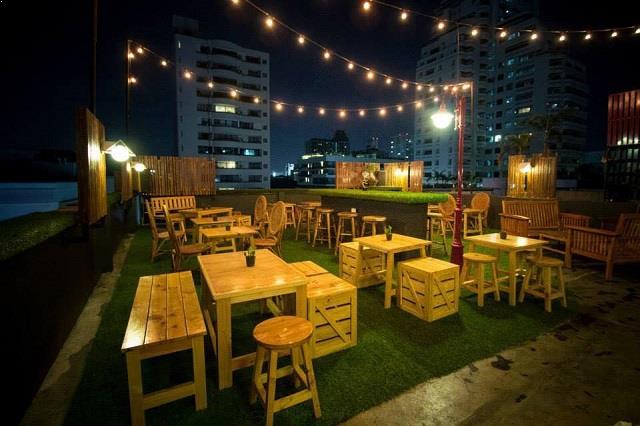 Wanderlust rooftop bar literally brings you into a wonderland few stories above the ground. This fantastic rooftop bar mixes up the best of both worlds – great night out, affordable beverages and last, but not least – lively, vivid and beautiful landscape of the Thai's capital city. The menu includes a variety of drinks, as well as decent dishes. Arrive early, the Wanderlust rooftop Bangkok gets packed fairly fast.
Website: https://www.facebook.com/wanderlust.rooftop/
2. Above 11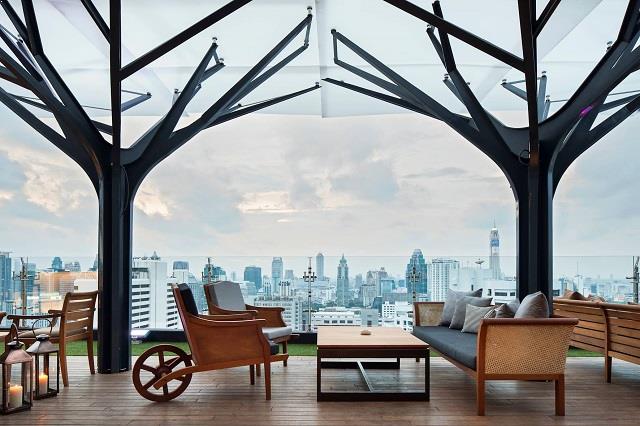 Photo: http://www.aboveeleven.com/
Peruvian food, picturesque landscape, great services and last, but not least – affordable prices. Above 11 offers a superb selection of drinks, music and bites. It is on the pricier side of affordable, but it definitely doesn't jump straight to the high-end bars in Bangkok.
The fantastic atmosphere, along with the professional service, brings the game to another level. Choose from a fine selection of alcohol beverages and enjoy the sunset over Bangkok.
Website: http://www.aboveeleven.com/
3. Jham Jun Bar & Bistro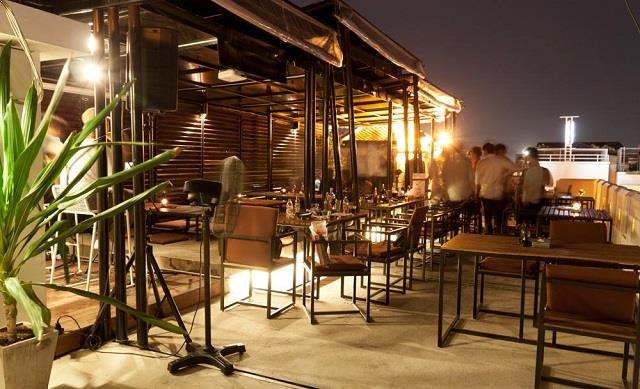 Photo: http://bk.asia-city.com
The Jham Jun Bar & Bistro is hip, modern, cheap and cozy. In other words, a perfect cheap sky bar Bangkok. It's easy to get lost in Bangkok, but Jham Jun Bar & Bistro is the place that you will certainly find the easiest. The traditional Thai food is absolutely delicious, and the atmosphere recreates a very local and less touristy feeling.
If you are a sports fan, the place often hosts a variety of events including football games, which you can watch on the large screen.