To get a star in the famous Michelin Guides (or Guide Michelin) is something most restaurants dream of. To have amazing views is most likely also something most restaurants dream of. This listing of Michelin starred rooftop restaurants presents a lucky few that can brag with both.
From London to Rome, we will take you to venues that offer a truly elevated experience, both in terms of position and food. Venues that offer a feast for the taste buds, as well as for the eyes.
1.

Angler Restaurant

/ London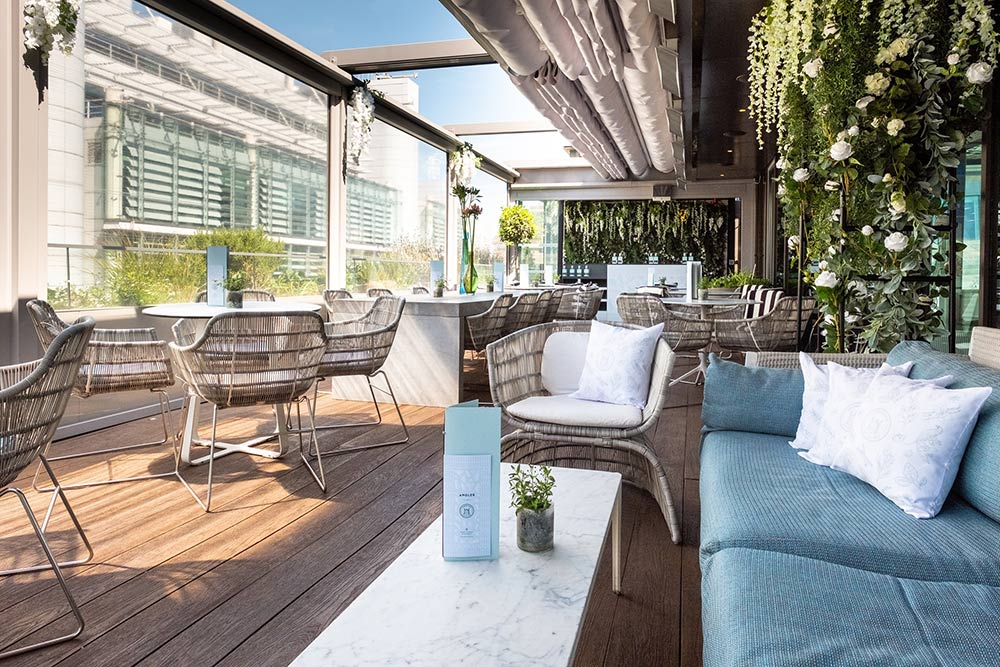 Angler Restaurant - Photo: www.anglerrestaurant.com/
Located on top of the South Place Hotel, Angler is a unique location from the moment you walk inside.
With a slanted row of windows overlooking the heart of London, a silver ceiling that's bound to catch your attention, and a mostly white color palette, it's easy to tell you've arrived somewhere special even before you try the food.
The proud holder of a Micheline Star, Executive Chef Gary Foulkes showcases a seasonal menu featuring locally sourced ingredients and flavors, resulting in picture-perfect dishes that are almost a shame to destroy.
As Foulkes himself says, at the end of the day, food is food, though, and you can rest assured that taking a bite out of these masterpieces isn't something you'll regret.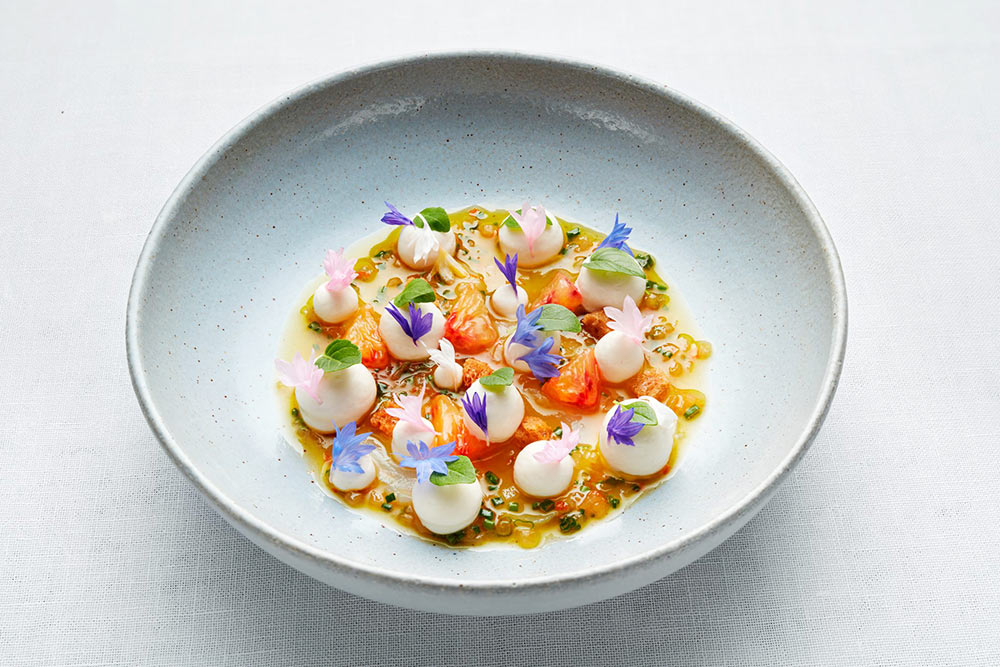 Angler Restaurant - Photo: www.anglerrestaurant.com/
Angler offers both indoor and outdoor seating options, thanks to its heated terrace and retractable roof, ensuring clients can eat al fresco even during the coldest months of the year.
Though there is a set menu, Angler features à la carte options, a tasting menu, and a small menu created explicitly for the terrace.
ANGLER
South Place Hotel, 3 South Place, London, UK
2.

Aroma Restaurant

/ Rome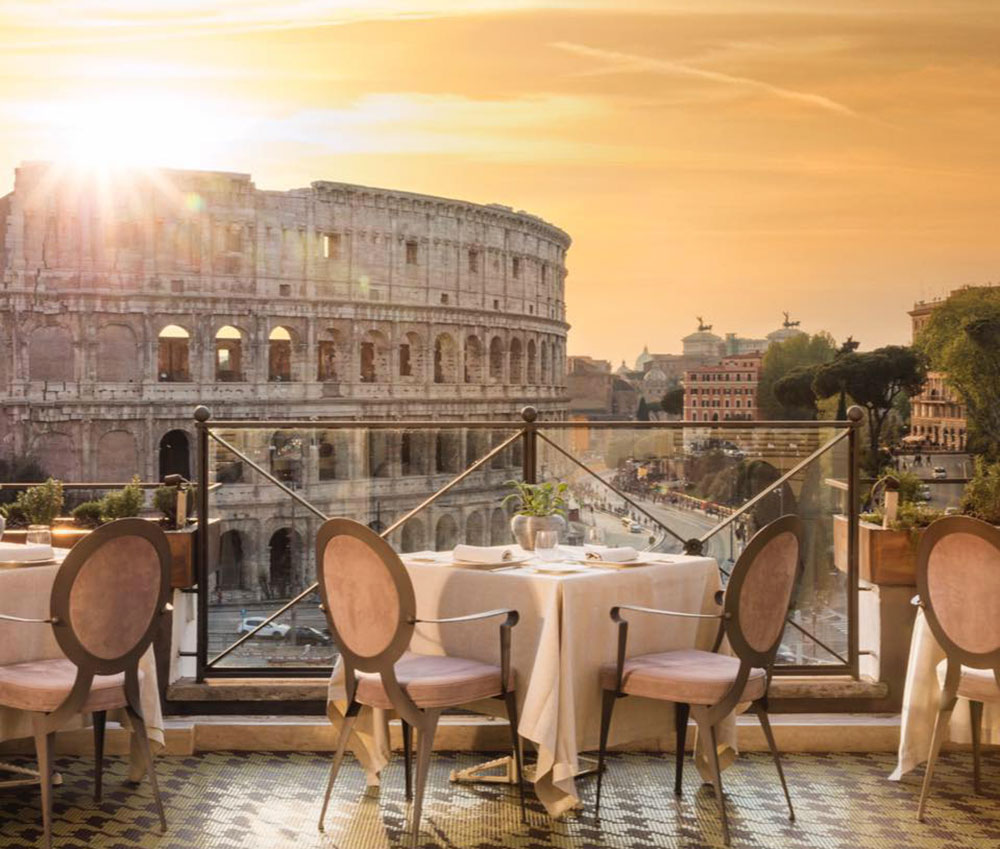 Aroma Restaurant - Photo: www.aromarestaurant.it/
The crowning jewel of hotel Palazzo Manfredi, Aroma Restaurant, offers not only jawdropping views of the Colosseum but also one of the best examples of commitment to perfection Rome has to offer.
With enough space to sit up to 40 guests, and both indoor and outdoor seating options, Aroma Restaurant is an ideal location for anyone looking to submerge themselves in everything Rome has to offer.
Roman-born Chef Di Lorio uses his talent to blend traditional Italian cooking techniques and flavors with fresh ingredients and sustainable practices that ensure only the best of the best reaches his kitchen.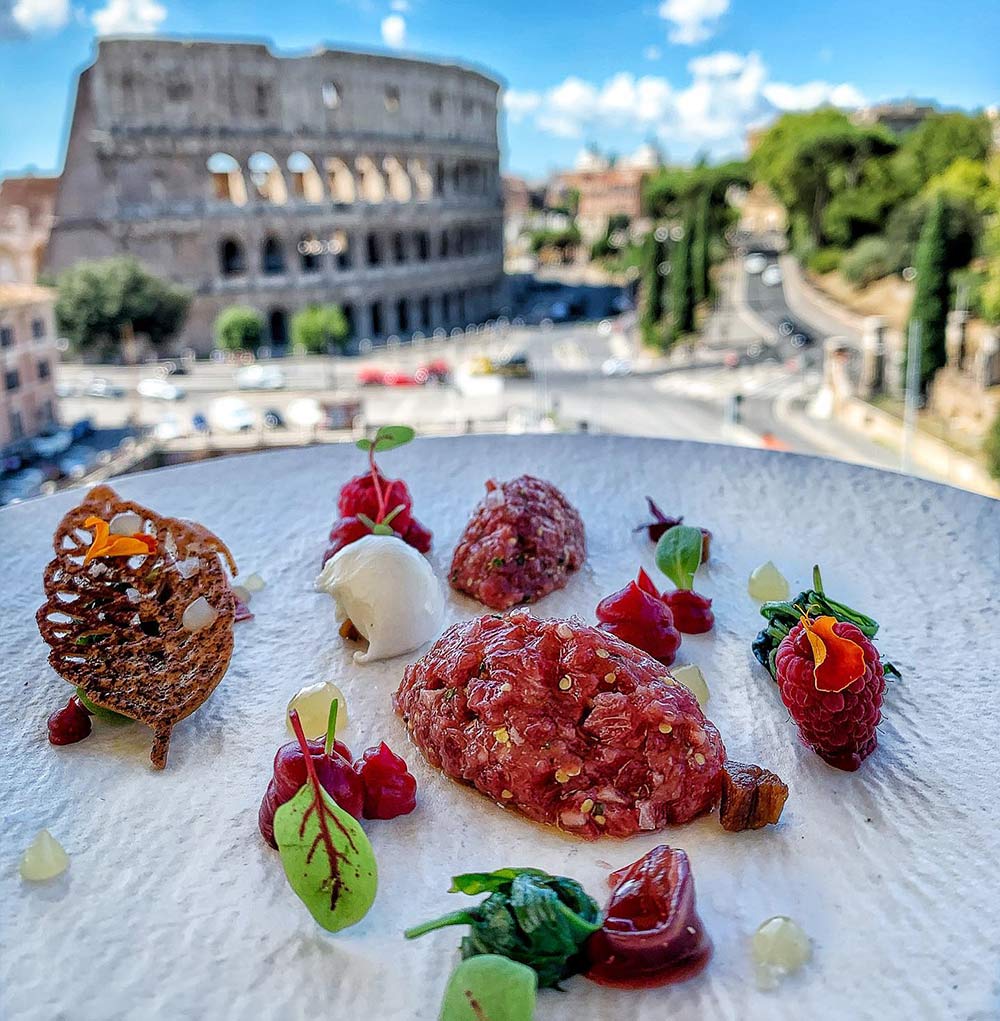 Aroma Restaurant - Photo: www.aromarestaurant.it/
As expected, his main dishes revolve around pasta, featuring five different varieties, all made from scratch and chosen with each dish in mind. Speaking of careful selection, every visit to Aroma includes the advice of a sommelier, helping you select the perfect wine for each flavorful dish.
While the indoor area features large windows, there's no matching the vistas you get from the rooftop terrace, and its retractable roof ensures you can visit it no matter the time of the day, or no matter the season.
Available for both lunch and dinner, Aroma offers an à la carte menu, but the best option to get the most out of your experience is to try the tasting menu.
AROMA
Via Labicana, 125, 00184 Rome, Italy
3.

L'Oiseau Blanc

/ Paris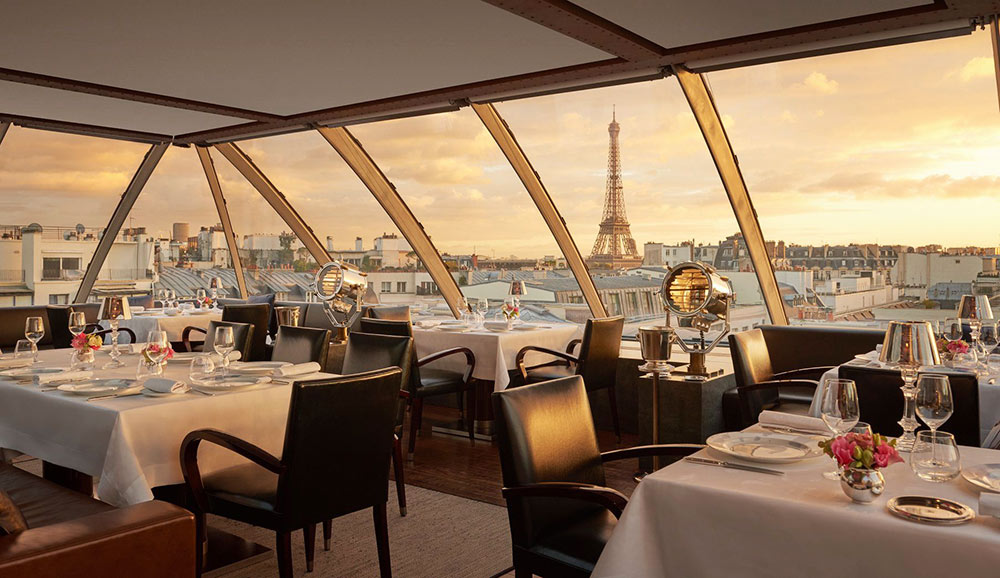 L'Oiseau Blanc - Photo: www.peninsula.com/
With a classy yet laid-back atmosphere that invites guests to reflect, L'Oiseau Blanc offers fantastic vistas of the Eiffel Tower, as well as a delicious menu that has recently earned its very first Michelin Star.
Found on top of the five star Hotel The Peninsula and nestled amongst the Parisian rooftops, L'Oiseau Blanc pays tribute to Charles Nungesser and Franços Coli, two aviation pioneers immortalized by the restaurant's tasteful yet remarkable decoration and its very philosophy.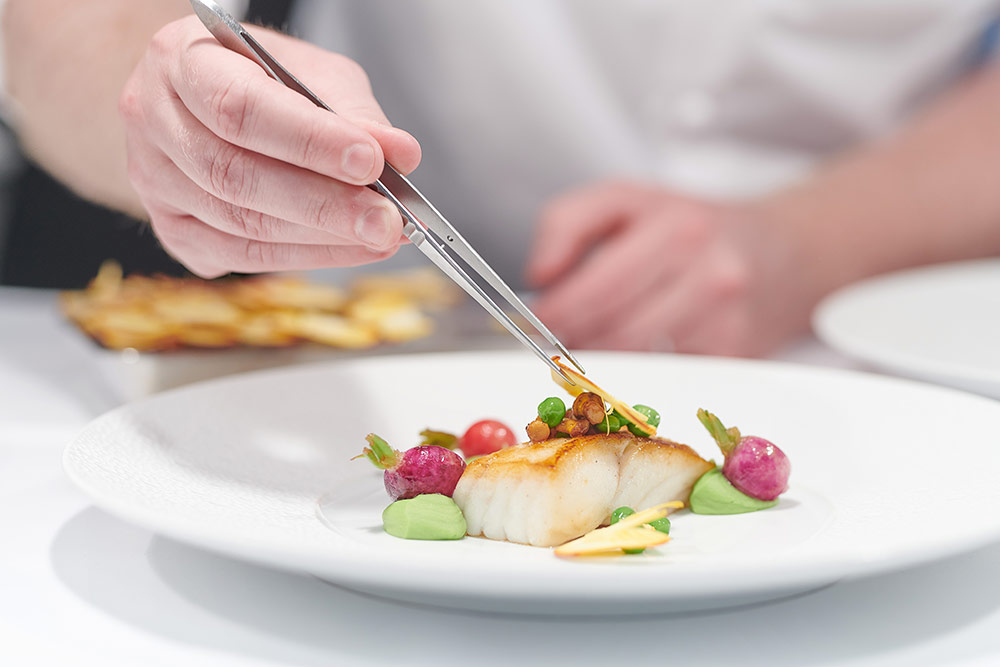 L'Oiseau Blanc - Photo: www.peninsula.com/
L'Oiseau Blanc features indoor and outdoor seating options, featuring amazing views of Paris, two different menus, one for dinner and one for lunch.
The lunch menu is smaller and treated more as a quick stop than a full-blown event. It features three courses and is best enjoyed in the restaurant's rooftop terrace.
The diner menu guides guests into a gastronomic journey with six signature dishes featuring daring combinations of ingredients and flavors.
L'OISEAU BLANC
19 Avenue Kléber, 75116 Paris, France
4.

Il Comandante

/ Naples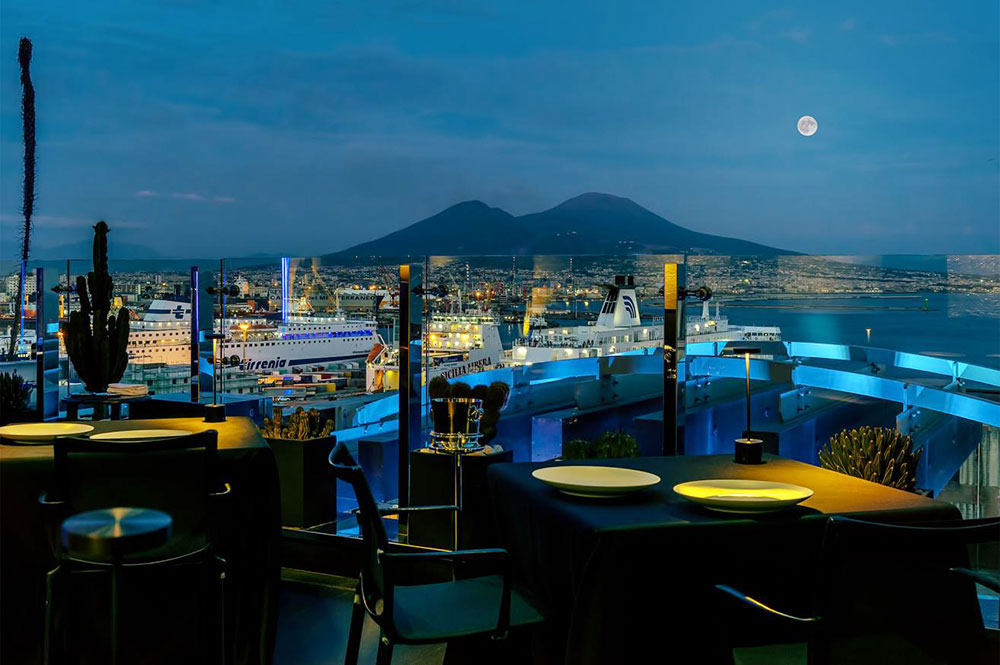 Il Comandante - Photo: www.romeohotel.it/
Neapolitan cuisine is its own beast, and nowhere can you enjoy it at its best, better than in Il Comandante. A Michelin-starred gourmet fine dining, established on top of the ROMEO Hotel.
Open exclusively for dinner, Il Comandante offers jawdropping views of the ocean and the city and immerses guests in a culinary journey where they enjoy the creativity and refinement of Executive Chef Salvatore Bianco's creations.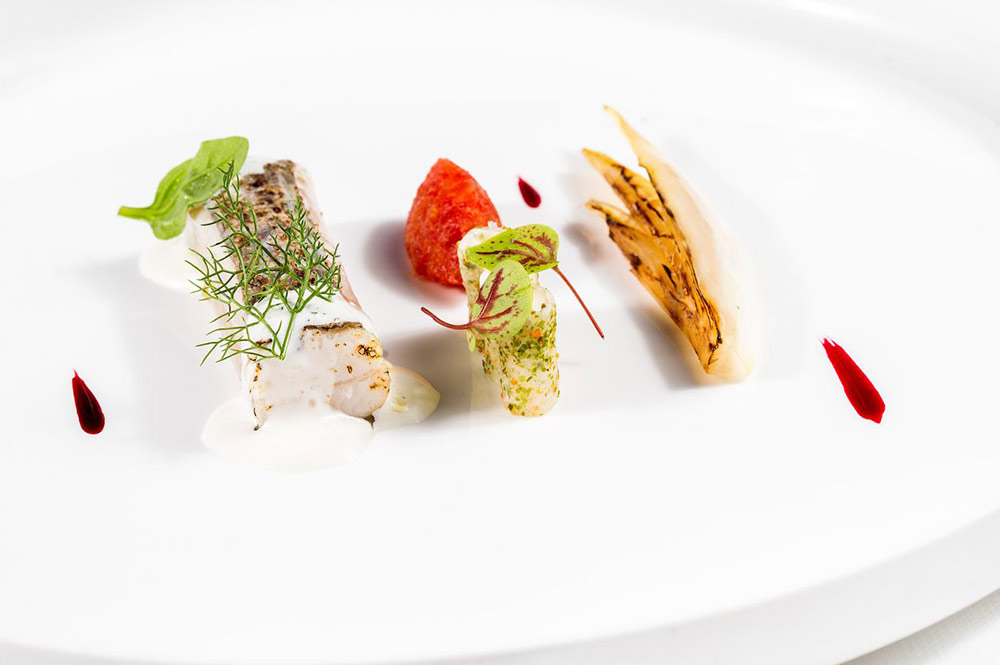 Il Comandante - Photo: www.romeohotel.it/
Visits to Il Comandante are described as multi-sensorial experiences, mixing top-notch food, fantastic service, and incredible mixology to deliver a once in a lifetime experience.
Il Comandante offers both indoor and outdoor seating options and a modern and mysterious atmosphere that perfectly matches the ultramodern yet colorful presentation of traditional dishes.
IL COMANDANTE
ROMEO Hotel, Via Cristoforo Colombo, 45, 80133 Naples, Italy
5.

Hytra

/ Athens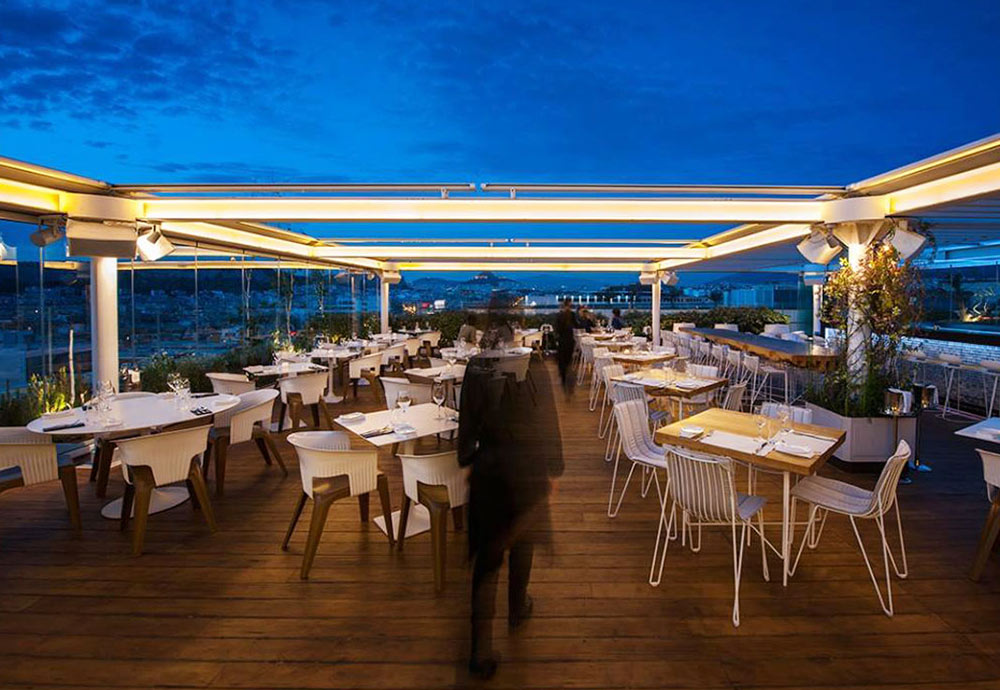 Hytra - Photo: https://www.hytra.gr/
A modern and unforgettable experience awaits you in the heart of Athens, where Hytra mixes traditional Greek cuisine, local ingredients, modern techniques, and sheer raw talent to deliver a culinary experience the likes of which you'll struggle to find anywhere else.
Hytra's modern yet classical approach to food reflects on its decor as well. Refined and undeniably contemporary, yet laid-back and traditional. It's a look that speaks of relaxing and living the moment, while enjoying quality service and Michelin-starred food.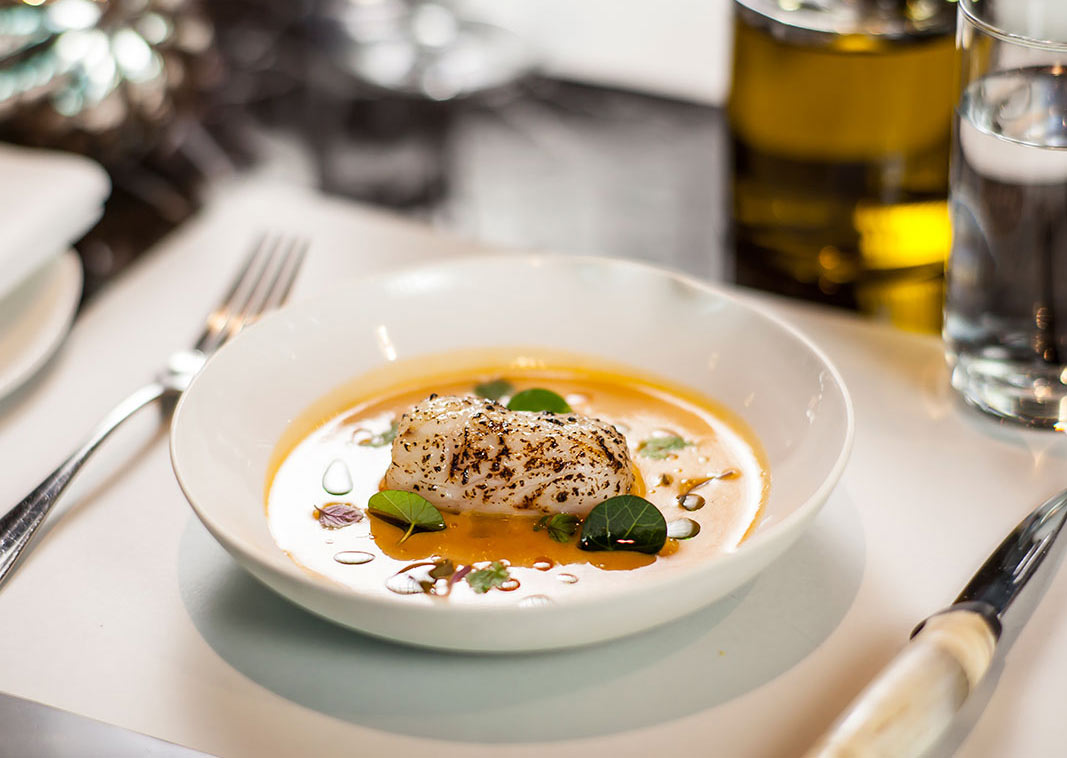 Hytra - Photo: https://www.hytra.gr/
Hytra offers two different menus, both interacting in the same space to deliver a sense of aesthetic and culinary contrast that brings up the best of local cuisine. This hybrid and adventurous spirit is also present in the restaurant's very architecture.
The restaurant's indoor and outdoor areas blend seamlessly together, allowing guests to shelter against the elements while still enjoying them and the beautiful views firsthand.
Though pricey, there's a simplicity to Hytra that many Micheline-starred restaurants lack, and for that, we can't help but love this place.
HYTRA
Onassis Cultural Centre, 107–109, Syngrou Avenue, 11745, Athens, Greece
6.

La Pergola

/ Rome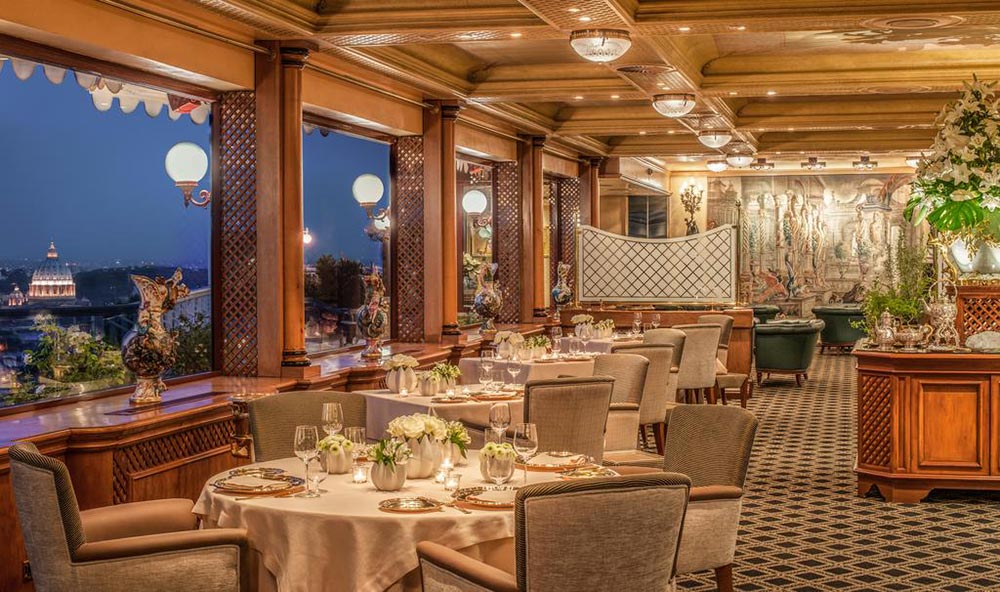 La Pergola - Photo: https://romecavalieri.com/
Considered not only one of the best but also one of Rome's most beautiful restaurants, La Pergola is precisely what you picture when you think of a Michelin-starred restaurant.
Stylish, luxurious, and rich in history, this three-starred restaurant promises one-of-a-kind cuisine, expert service, an exclusive atmosphere, and one off the best, if not the best, wine cellar in the entire city.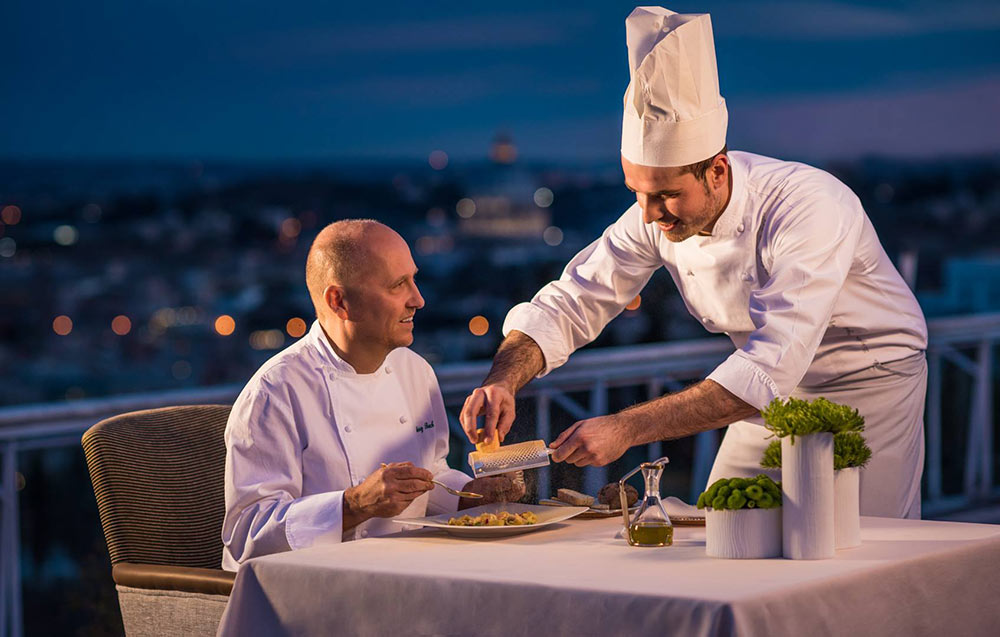 La Pergola - Photo: https://romecavalieri.com/
Chef Heinz Beck mixes his experience, genius, and eye for quality with traditional techniques and flavors of Mediterranean cuisine, resulting in an unforgettable dining experience for those who can afford it.
Over 70,000 world-class wine bottles, 45 premium water options, organic, expertly crafted olive oil and balsamic vinegar, and many more options are at your disposal, ensuring your visit is as perfect as perfect can be.
During summers, La Pergola opens its terrace, offering candlelight dining and jaw-dropping views of Rome's famous landmarks. There's also a Cigar Lounge, and a lengthy collection of premium liqueurs, resulting in a decadent but amazing experience the likes of which only Rome can provide.
LA PERGOLA
Hotel Rome Cavalieri, Via Alberto Cadlolo, 101, 00136 Rome, Italy
Job opportunities
If you're looking for a job in the hospitality business, you can find some great opportunities for jobs in the US here.