Open since May 2019, Offshore Rooftop & Bar is found on top of the Navy Pier, right next to Lake Michigan.
Talking about size, Navy Pier is impressive in itself, with 50 acres of attractions and experiences. From restaurants and shops to Ferris Wheel and exhibitions. And now also: a grandiose rooftop bar.
While it is by no means the highest rooftop bar in the world, this 3rd floor venue makes up for lost altitude in square feet and meters.
During a special event with Guinness World Records in June 2019, the confident owners hoped that the indeed spacious rooftop bar would be big enough to earn a place in the book of records. And it sure was!
This was the announcement from official Guinness World Records adjudicator, Christina Flounders-Conlon:
Christina Flounders-Conlon | Photo: www.facebook.com/DrinkOffshore
"After submitting substantial amounts of evidence to Guinness World Records for review and completing a full independent verification of the measurements, I am ready to announce the official results," Flounders-Conlon said.
"The required minimum to set this new record title is 35,520.90 square feet...With a confirmed area today of 52,310.29 square feet, you have set the Guinness World Record title for 'largest rooftop bar'."
- Source: guinnessworldrecords.com
That is large. About 4 860 m², if that helps. A bit more graphic: it is about the size of an NFL football field...
History made, let the celebrations among the 1 000 guests begin! (Yes, the all fit without a problem)
So, what can you expect from the world's largest rooftop bar?
Offshore Rooftop & Bar is an all-seasons/all-weather venue, thanks to a 36,000 sq. ft glassed indoor lounge (with a fully retractable roof), leading out to a 20,000 sq. ft terrace. Here you find two private lawns, seven fire pits and even an entertainment and gaming area.
And of course, amazing views of Lake Michigan and the Chicago skyline.
Offshore | Photo: www.facebook.com/DrinkOffshore
The rooftop bar serves a nice selection of creative and updated classic cocktails, bubbles, wines and crafted beers, along with small plates of seasonal and modern American fare, created by Executive Chef Michael Shrader.
Open to all (+21) from about 4pm to midnight on weekdays and noon to midnight on weekends, the rooftop venue is also has great spaces for social and corporate events of any kind. If you are planning a wedding, why not say yes on the world's largest rooftop bar?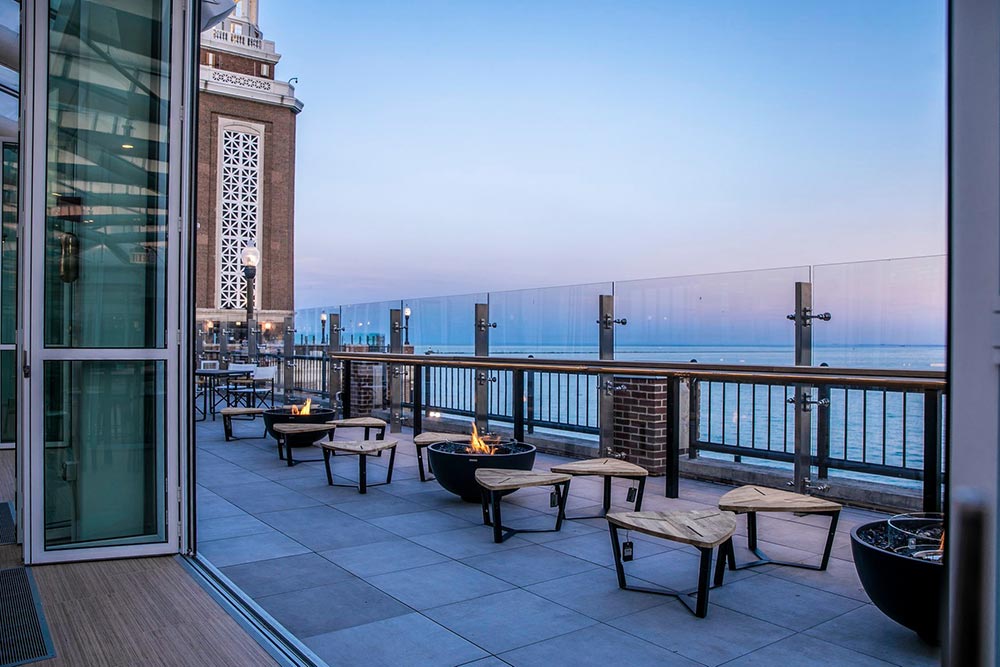 Offshore | Photo: www.facebook.com/DrinkOffshore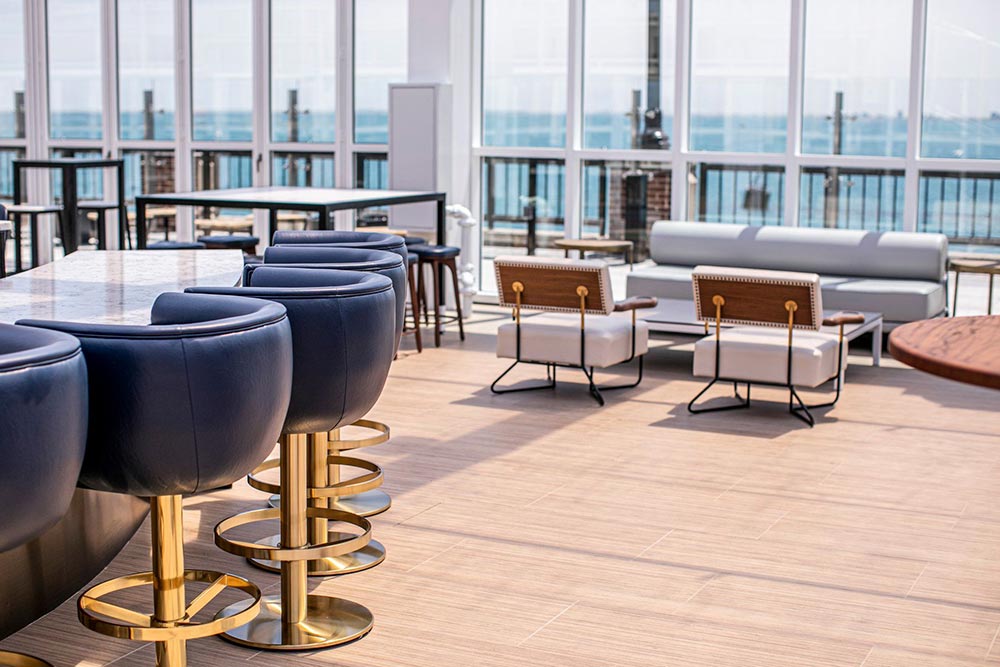 Offshore | Photo: www.facebook.com/DrinkOffshore
Where: 600 E Grand Ave, Chicago, IL 60611, USA (map)
When: Mon-Thu: 4pm-12am / Fri: 4pm-1am / Sat: 11am-1am / Sun: 11am-10pm