In the middle of Basel's urbanity, we mingled in a crowed of relaxed afterworkers, hip bohos, and crazy fashionistas.
On a spacious rooftop decorated with lots of wood and plants with a wonderful view of the city we enjoyed a nice meal from the Argentinian grill paired with the suitable Cocktail. You should try the Lomo Steak - it's amazing!
The numerous wooden lounges and huge plants and trees gave us an instant vacation-feeling. As the evening continued, a DJ spinned some nice house tunes and the place got busier and busier. The location trumps in culinary terms with a wide selection of spirits as well as self-created and classic cocktails.
Great importance is attached to the entertainment program on the Viertel Dach. Live concerts, poetry slam, comedy, salsa, tastings and daytime parties provide regular variety.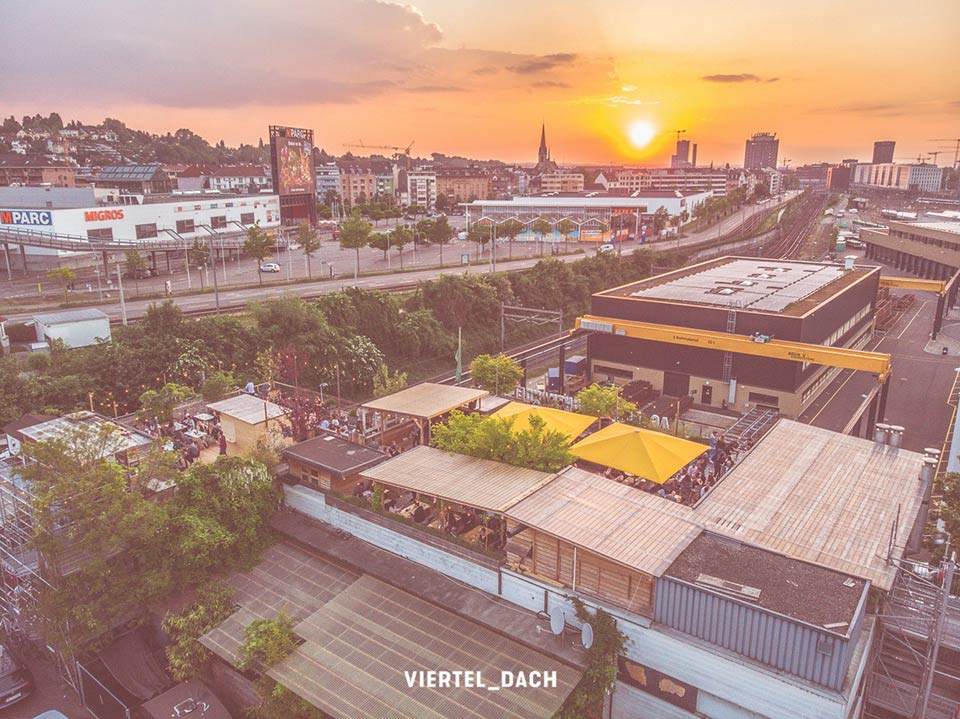 On weekends, one floor below, the Viertel club invites you to continue partying until the late morning hours - what we did of course.
The Viertel Dach is located in the bustling Dreispitz Quartier directly at the tram stop "MParc" opposite the shopping center of the same name. From the SBB railway station it is very easy to reach with a short ride on tram lines 10 and 11.