To make the last evening of 2022 a New Year's Eve Melbourne to remember, we would urge everyone to look upwards, to the great selection of Melbourne rooftop bars.
A place where the festive season and prime rooftop season collide, it's no wonder that NYE and Melbourne rooftops is a match made in heaven. Enjoy breezy drinks, sky-high vibes, and watch the 2022 fireworks over Melbourne, as you say cheers and welcome to 2023 under the stars.
1.

Rooftop at QT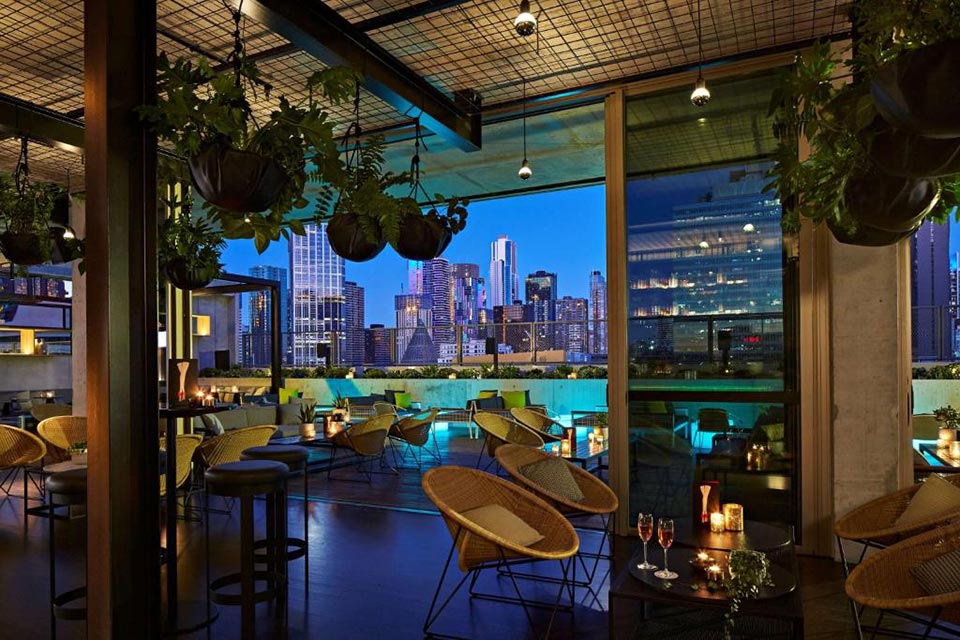 Rooftop at QT - Photo: www.qthotels.com/
The hip rooftop lounge on top of the designer hotel QT Melbourne comes surrounded with uninterrupted views of Melbourne's city skyline.
Located right in the heart of the city, the indoor/outdoor rooftop mixes the sophisticated with the relaxed, creating a perfect setting for both after work cocktails and more vibrant and stylish rooftop party nights.
The most vibrant night of the year is set top be New Year's Eve, when the Rooftop at QT invites you to ring in 2023 with your perfect party vision, high above the madness below.
Packed with a great party atmosphere, DJs, glitz & glamour and one of best views over the Melbourne fireworks, the evening will also include a tasty selection of food and drinks. From a glass of Perrier-Jouët Champagne on arrival, followed by free-flowing drinks all night, as well as everything from oysters shucked to order and and roaming canapés.
Tickets are limited, so get yours here right now.
ROOFTOP AT QT
133 Russell St, Melbourne VIC 3000
2.

Loop Roof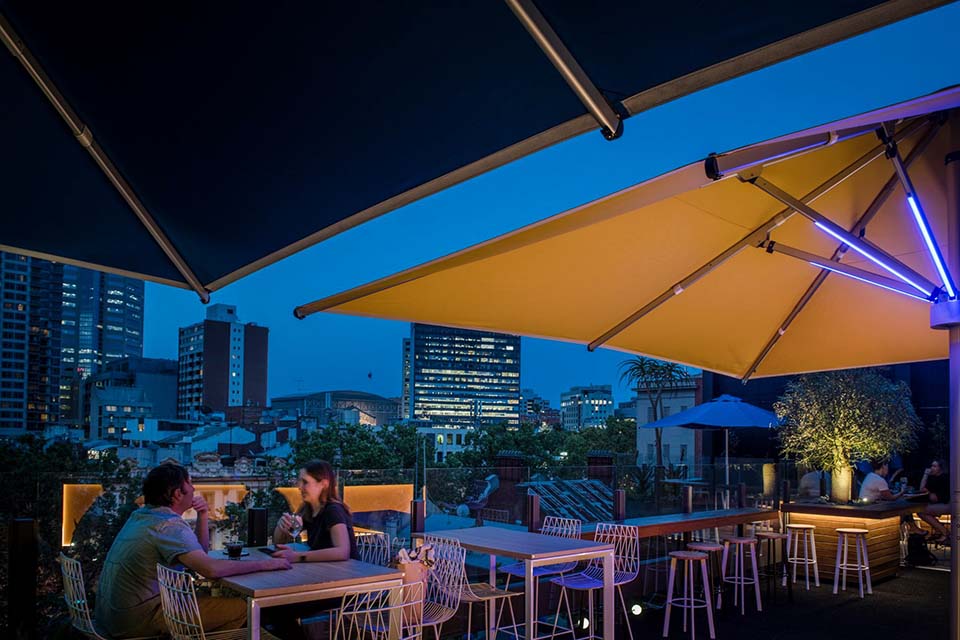 Loop Roof - Photo: www.looprooftopbar.com.au/
The twin-tiered and open-air Loop Roof & Loop Top is a true garden oasis above the concrete jungle of central Melbourne.
Surrounded with a lush and exotic vertical garden, this sophisticated yet funky rooftop comes with bright and comfy lounge furniture, as well as fantastic views over the city skyline.
To celebrate the last evening of 2022 in the best way possible, Loop Roof will host an exotic NYE Rooftop Garden Party.
Head up to the two levels with hundreds of exotic species of plants and enjoy a 4.5-hour premium drink & canapé package, including sparkling, beer, wine, spirits and soft drink.
Tickets also include a glass of Mumm Champagne, and can be found here.
LOOP ROOF
23 Meyers Pl, Melbourne VIC 3000
3.

The Q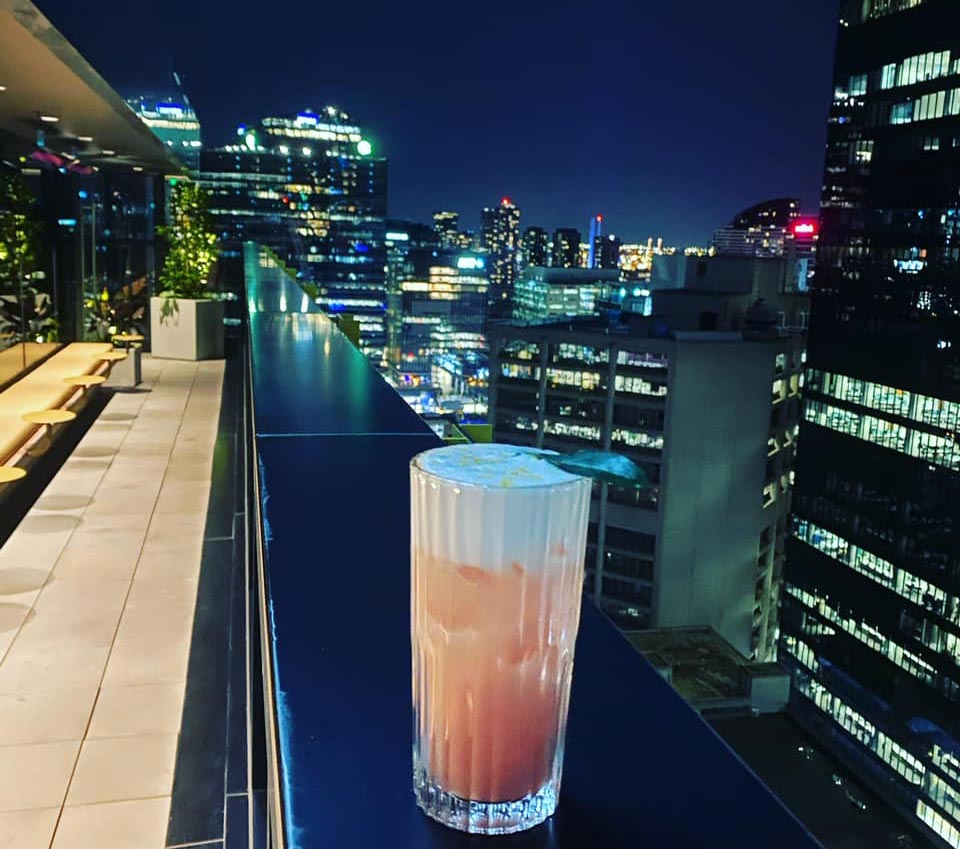 The Q - Photo: https://quincymelbourne.com/
Elevated high, high above Melbourne CBD, The Q is a place of small plates and big experiences, perched on top of the modern and fabulous Quincy Hotel.
Through the panoramic windows at the stylish indoor lounge, or out on the open-air terrace, you can enjoy amazing views over the Melbourne skyline, in an atmosphere that is exclusive, yet inclusive.
This New Year's Eve, The Q will take your festivities to new heights, where the elevated views over the city and the Melbourne fireworks are complemented with a great atmosphere.
Welcome 2023 in style whilst sipping on free-flowing signature Quincy cocktails and local beverages with friends, and indulge in a tantalizing Southeast Asian food experience.
Starting at 8.30pm, the $149 tickets include food and beverages, and can be found here.
THE Q
509 Flinders Ln, Melbourne VIC 3000
4.

Transit Rooftop Bar
Transit Rooftop Bar - Photo: https://transporthotel.com.au/
Futuristic, stylish and industrial in setting, the Transit Rooftop Bar might only be two levels up but still offers magical views of the Melbourne skyline, the botanical gardens and the River Yarra below.
Located on top of the Transport Hotel, which is actually not a hotel but a bar / restaurant complex with Transport Public Bar on the ground floor, Taxi Kitchen one floor above and then Transit Rooftop Bar up top.
As we all know, nothing says New Year's Eve like a party on the rooftop, and luckily Transit Rooftop Bar will help out with hosting an exclusive NYE fiesta to ring in the new year.
Starting with a complimentary cocktail on arrival, along with roaming canapes throughout the night, the evening will be filled with music by international DJ Colette, as well as one of the best views of the Melbourne fireworks display.
Get ready to feel like a VIP, and secure your tickets right here.
TRANSIT ROOFTOP BAR
Transport Hotel Federation Square, Melbourne VIC 3000
5.

Imperial Hotel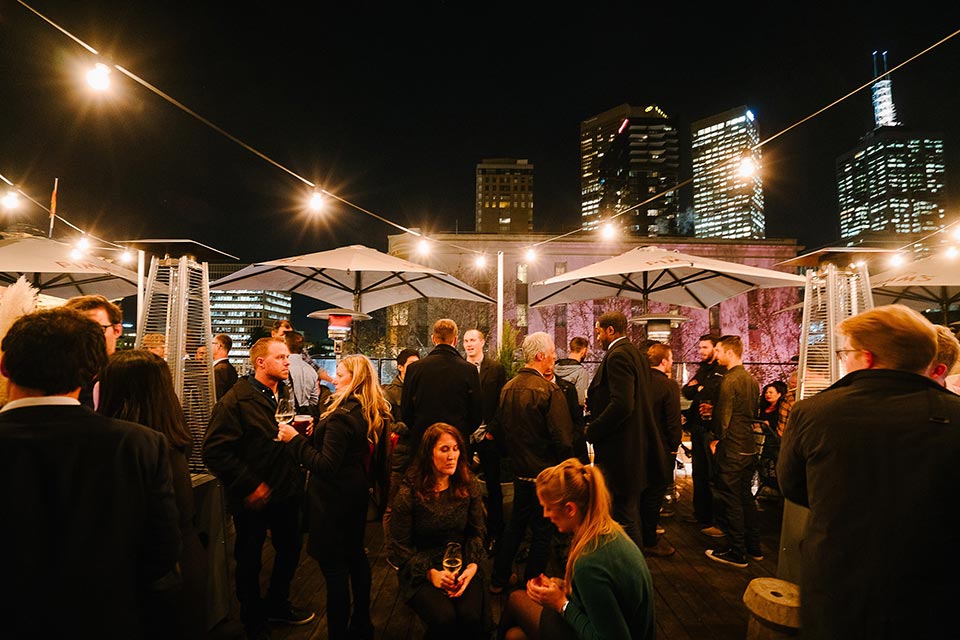 Imperial Hotel - Photo: https://bourkestreetimperial.com/
Located in the heart of the CBD, Imperial Hotel is Melbourne's 3rd oldest pub and a classic venue, equipped with a big wooden deck terrace and rooftop bar, with a fantastic view over the Parliament House and the city skyline.
In a great and relaxed atmosphere, here you can enjoy open and airy summer day and nights, but with cover and heaters, also warm and comfy winter sessions.
December 31st will hopefully bring a warm evening, but more certain is that there will be a grand New Year's Eve Rooftop Party at the Imperial Hotel, where you can really party the last night of the year away.
The NYE evening on the rooftop includes a 4 hour drinks package of beer, wine and spirits with roaming canapes, from 8pm to midnight, along with a DJ keeping the atmosphere buzzing from 9pm.
General Admission is $150 during the first release, and tickets can be found here.
IMPERIAL HOTEL
2/8 Bourke St, Melbourne VIC 3000
6.

Good Heavens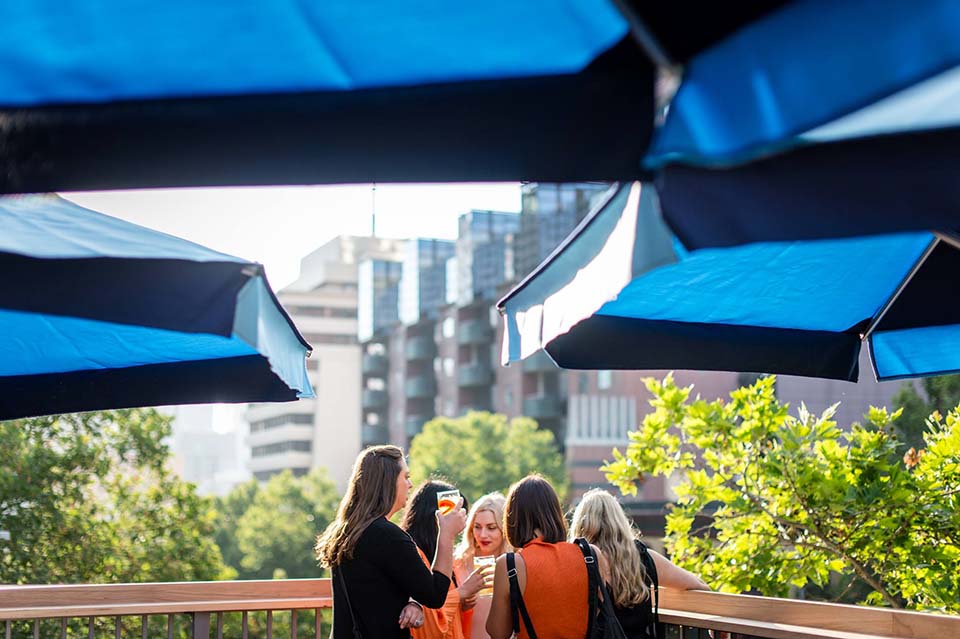 Good Heavens - Photo: www.goodheavens.com.au/
Taking you to Miami, Palm Springs and the pastell colors and pink signs of the '80s, Good Heavens is a vibrant and creative rooftop oasis in the heart of Melbourne.
From sunny afternoon drinks to happening nights, Good Heavens pretty much always mixes the relaxed with the buzzing, sprinkled with cool views over the city skyscrapers.
To kick off 2023 with a real bang, Good Heavens will host a NYE party with DJs playing all night, cocktail & food specials and rooftop city views of the Melbourne fireworks.
Tickets include a drink package from 8pm to midnight, and can be found here.
GOOD HEAVENS
79 Bourke St, Melbourne VIC 3000