Bangkok is a colorful city. Perhaps one of the most exotic ones you can choose for an exciting holiday or simply a weekend getaway if you happen to find yourself in Asia. There are a handful of wonderful places where you can relax and enjoy a quiet afternoon.
Here are our top choices for a rooftop brunch in Bangkok.
1. Sunday Brunch at Royal Orchid Sheraton Hotel: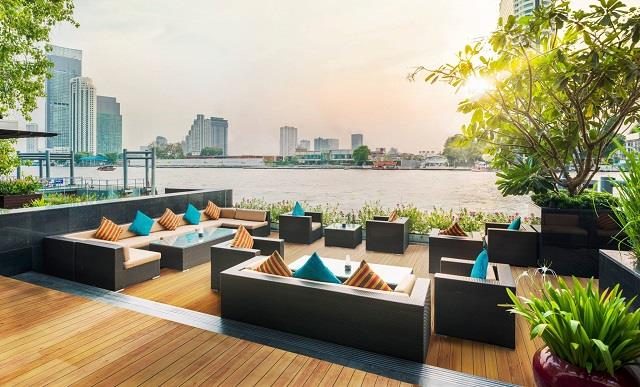 Royal Orchid Sheraton Hotel
Being a part of the famous hotel chain, Sheraton Hotel holds a place in our top choices to go out and about in Bangkok. The fine menu of selected dishes makes it hard to choose from. Each and every dish is well-presented and served with a style. The terrace exposes a great view, while the children's corner makes the visit with little ones easy and relaxing.
2. Red Oven Sunday: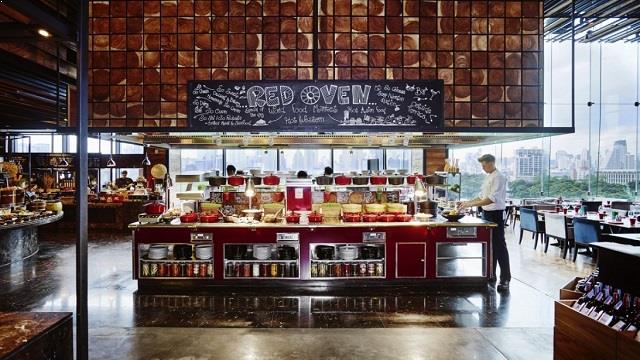 Red Oven Sunday
Located in the heart of the city, Red Oven Sunday is the best place to try some fresh lobster and oysters. This city gem has a great menu and vast choice of homemade goods and international dishes.
The stylish setting makes it a great alternative for a casual dinner or a business lunch. But still, is one of the best places to spend an afternoon rooftop brunch in Bangkok.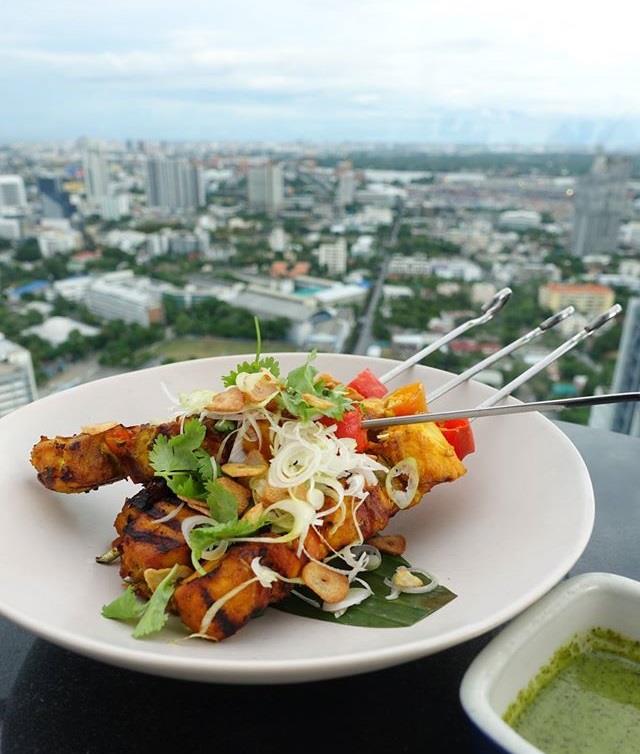 Octave Rooftop Lounge
The only way to describe Octave is: fantastic view, fantastic service, and fantastic menu. The casual attire makes it perfect for an afternoon chill, while the happy hour drinks are great if you are looking for a getaway after a busy day in Bangkok.
Be sure to book ahead, the place is quite popular and packed.
4. Aura Rooftop Bar & Restaurant:
Aura is a great place with great view, that has the typical pub vibe, but sure does justifies your expectations of a wonderful restaurant with a decent menu. The cozy 360-degree terrace exposes a breathtaking view overlooking the busy streets of the Thai capital. Perfect for a rooftop brunch in Bangkok.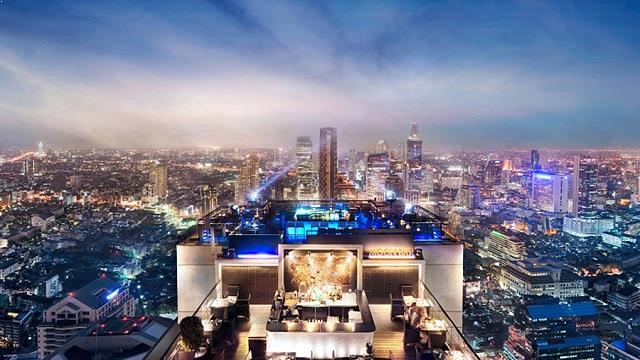 Vertigo & Moon Bar
Located atop of the Banyan Tree Hotel, Vertigo & Moon Bar has one of the best rooftop terraces in town. 61 floors above the ground, you can both enjoy the view and their absolutely marvelous cocktails, complimented by great barbecued seafood and delicious desserts.
For more rooftop experiences, check out the best Bangkok rooftop bars.