Rooftop bars near me
Rooftop Map
Wondering where to drink or eat near me? Wonder no more. This map of 'rooftop bars near me' will help you when looking for a rooftop bar or rooftop restaurant near your location. Check it out!
The map is updated weekly and shows all the rooftop bars listed in our complete guide to the world's best rooftops. From rooftop bars NYC to Barcelona rooftops with a terrace view, from Rome rooftop restaurants to Bangkok sky bars. They are all there.
To find a rooftop bar near me or rooftop bars near me, has been a long waiting wish for many of our followers. Now you can easily search for rooftop bars close to you, or just look around in different cities.
For more info about every rooftop bar, you can click the link in the map, or find it here on our website.
You can also save the rooftop bars on the map as favorites. That way, you can find them also when offline. We call the map "rooftop bars near me" just because you can type in your location, and then see which rooftops that are closest to you.
This is a perfect map when visiting a new city and you want to grab a drink or a bite, while having a fantastic view over the city. The map includes both cheap and affordable rooftop bars, as well as more exclusive and luxurious rooftop restaurants.
These are some of the most popular cities for rooftop bars in the world:
• Magical skyline views and heights at NYC rooftop bars.
• Unwind with a drink in your hand at a Chicago rooftop bar while enjoying magical views.
• Dazzling views among skyscrapers at a rooftop bar in Hong Kong is never a bad idea.
• The London rooftop bars will never disappoint you during the warmer days.
• Rooftop pools and perfect climate at the best Barcelona rooftop bars.
• There's something for everybody at the fantastic rooftops in Bangkok.
• Drink with celebritys and mighty city views at the LA rooftop bars.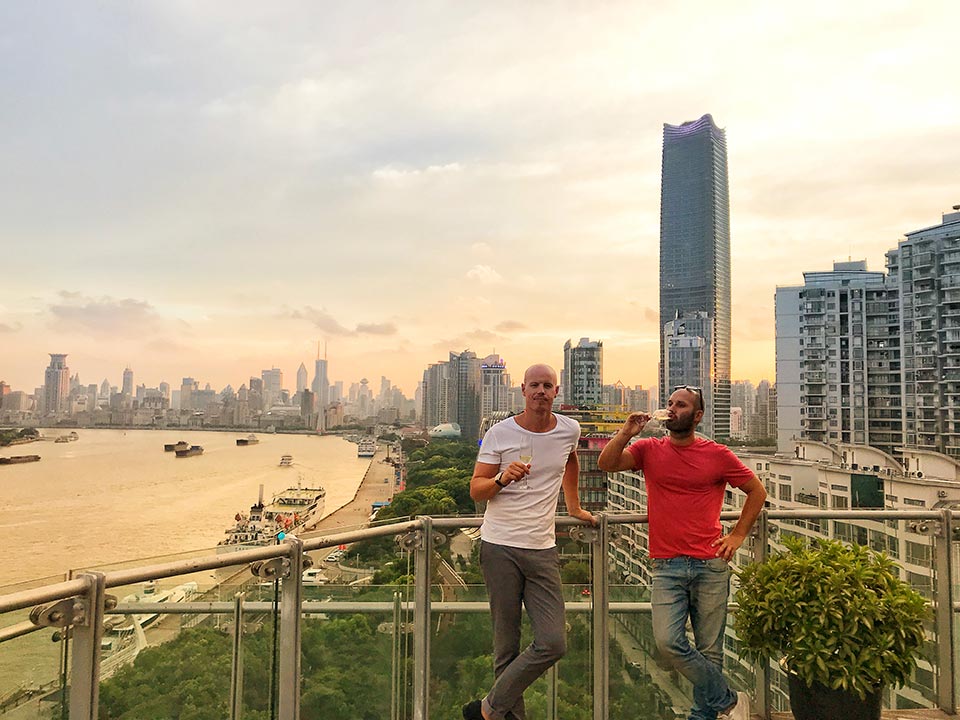 Visiting rooftop bars has become one of the latest trends. Both for traveling people, but also for those who live in bigger cities with lots of rooftops. To find a "rooftop bar near me" has become a very important thing when traveling or visiting a new city. It's never been easier to find a rooftop bar near me, than with this map. Enjoy!
Finally, don't forget that you can find full information about the best rooftop bars in the world right here. All the info you need of each rooftop bar. Opening hours, dress code, info, pictures, food, drinks, view and much more.