The ATHENSWAS Hotel and Chef Thodoris Papanikolaou have joined forces and invite us to the SENSE Fine Dining Restaurant, on the top floor of the hotel with a stunning view of the Acropolis!
Thodoris Papanikolaou, a chef with a very resonant cooking perception and a gastronomic footprint, has left the best impression at the "Selini" restaurant in Santorini where he worked for the last three years. The most tangible proof is the two Toques d'Or Awards from "Athinorama", which has been rewarding the best Greek restaurants since 1994, and the two stars with an upward trend in "Selini" from the "FNL best Restaurants Awards" during his last year there.
In the past, he has worked in Italy and Tuscany, and more specifically in Florence, gaining valuable experience. However, his cooking is famous for its special character, its sophisticated "Greekness" and its finesse. This unique combination results in an extremely delicious yet refined version of Greek cuisine, which achieves the absolute balance between the engraved memory and contemporary cooking, revealing the creator's authentic talent.
The recipes he will present at the "Sense Fine Dining Restaurant" will reflect his culinary philosophy: the today's modern look of a Greek cuisine that does not diverge from its roots and memories, his own contemporary, often playful version of some classical ideas, his original views on the presentation of his dishes, and finally the evolution and his own mark on a cuisine that often looks as if it absolutely belongs to him, since it is hard to find any foreign influences in it.
The "Sense Fine Dining Restaurant" is going to be the top gastronomic expression of the ATHENSWAS Hotel, a restaurant with limited availability and high requirements. The supervision of the restaurant, as well as the hotel as a whole, has been undertaken by Aggelos Antoniou, coming from the famous Michelin star restaurant "Spondi".
At the "ATHENSWAS" hotel, gazing at the Acropolis rock from the historical area of Plaka on Dionysiou Areopagitou Street, Chef Thodoris Papanikolaou takes care of the "Sense Fine Dining Restaurant" menu and the hotel's morning and afternoon card, providing the ATHENSWAS with its own all-day gastronomic seal.
Sense Fine Dining Restaurant
Reservations:

tel.:+30 210 9200240 | sense@athenswasrooftop.gr

e-mail: sense@rooftopathenswas.gr

Dionyssiou Areopagitou 5, Athens | On the rooftop of ATHENSWAS Hotel

Open from Tuesday to Sunday from 18.00 - 01.00

Dinner from 18.00 - 23.00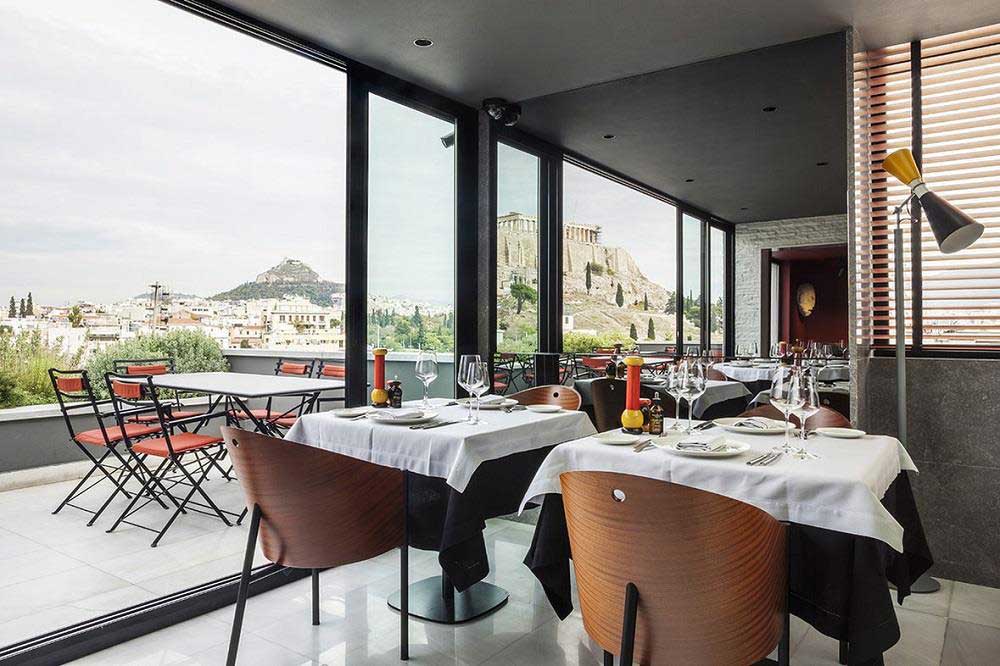 Photo: www.athenswas.gr