Rooftop swimming pool hangout at one of the latest rooftop swimming pools in Brooklyn and New York. Read all about it here:
The Williamsburg Hotel is a fairly new rooftop hotel and rooftop swimming pool in New York. This rooftop venue has taken Brooklyn by storm. Every weekend during the summer people gather here to drink, party, swim and dance with a view. Live DJs, a young crowd and grand skyline views are some of the reasons why some many persons like The Williamsburg Hotel.
The Swimming Pool
The swimming pool is probably the main thing that has made this rooftop so popular. The pool is actually not that special. Just a regular pool in the middle of the terrace. But it's the surrounding sun loungers, cabanas and sofas that makes it good.
There are a couple a big cabanas for rent by the edge of the terrace for 4-6 persons per cabana. All of them needs to be booked in advance and they also have a minimum spend of $1000. The daybeds are for 2-4 persons and have a minimum spend of $300. And finally, the sun loungers with a minimum spend of $50 per person.
During the summer weekends the terrace is often fully booked from early midday until the evening. Also, with persons hanging out in the bar. So, you can imagen that the atmosphere here is quite lively and adapted for party. Not the pool area where you relax with a book.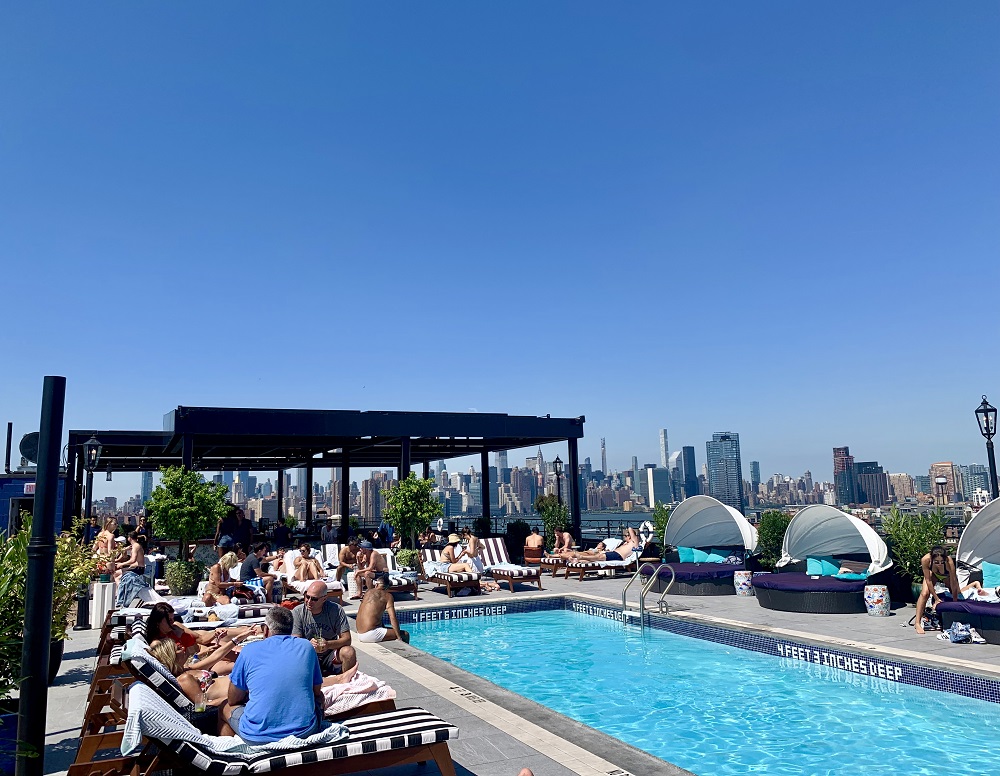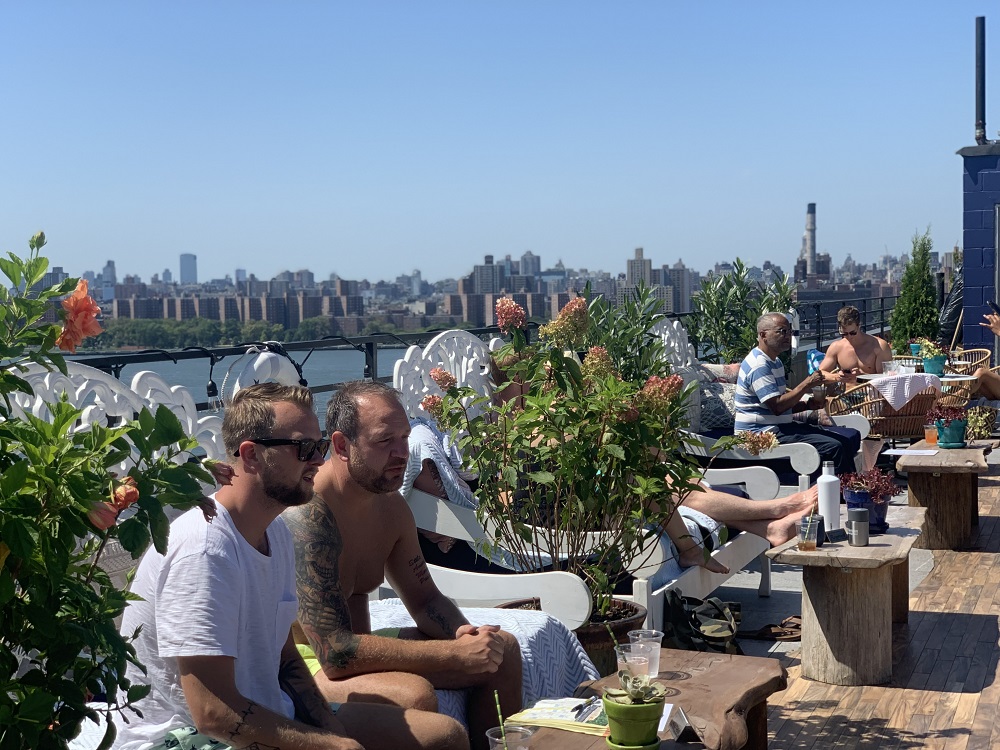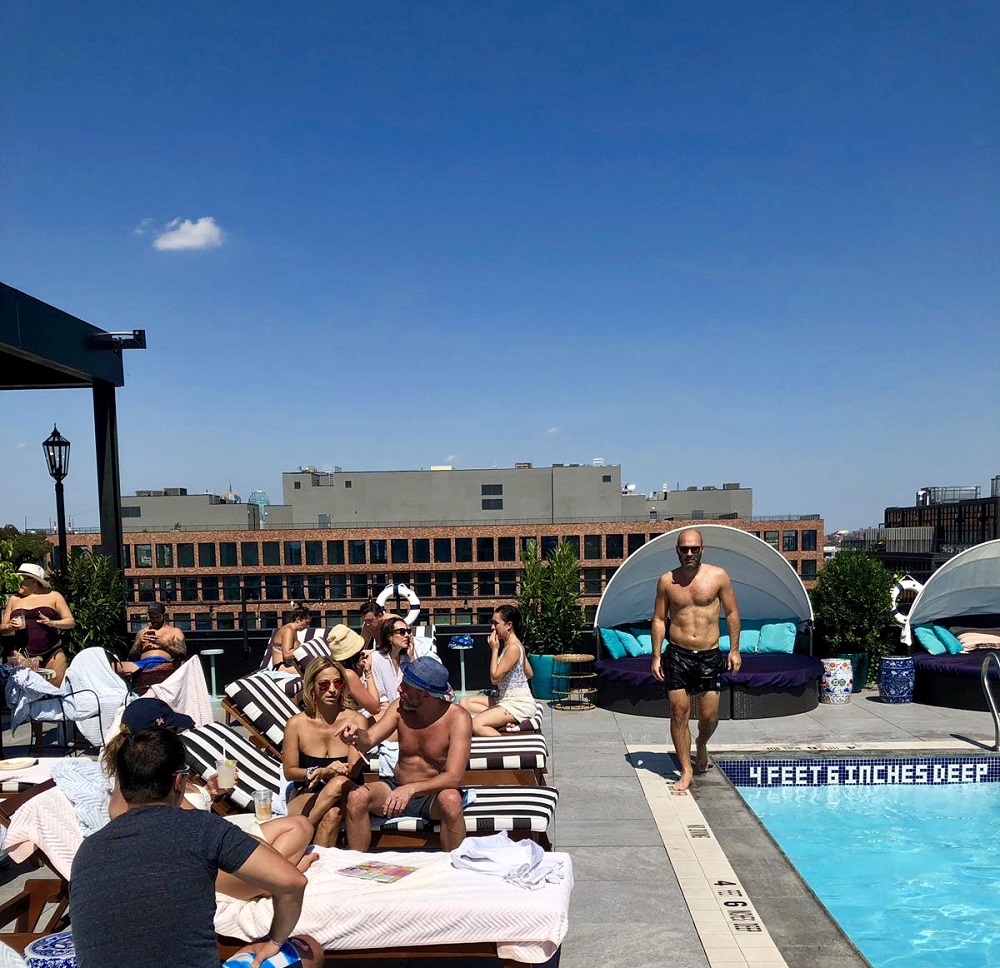 The Bar Area
The bar counter and DJ area are perched by the edge of the terrace with a magical skyline view of Manhattan. You can also find some lounge sofas and a big dance floor here. A great spot for those who love to party! During weekends there's often live DJs playing tunes here which creates a good party vibe among all visitors.
During daytime it's the pool area that is most crowded, but this changes during afternoon/evening when more and more people gathers around the bar and DJ booth to dance and drink all night long. Perfect if you like to party with a view!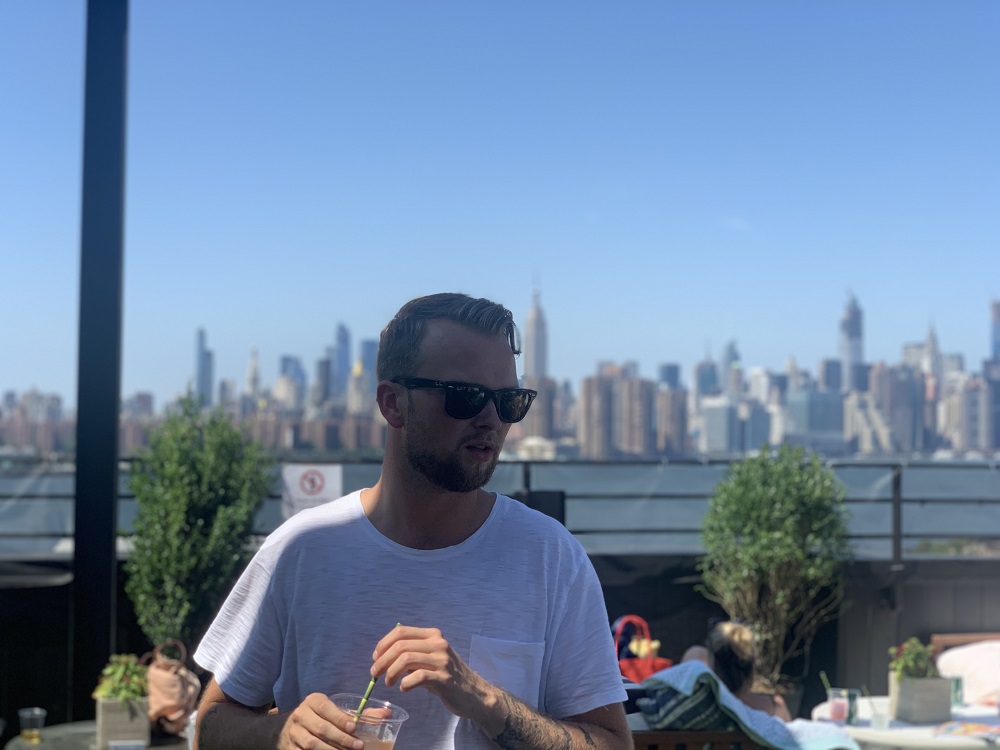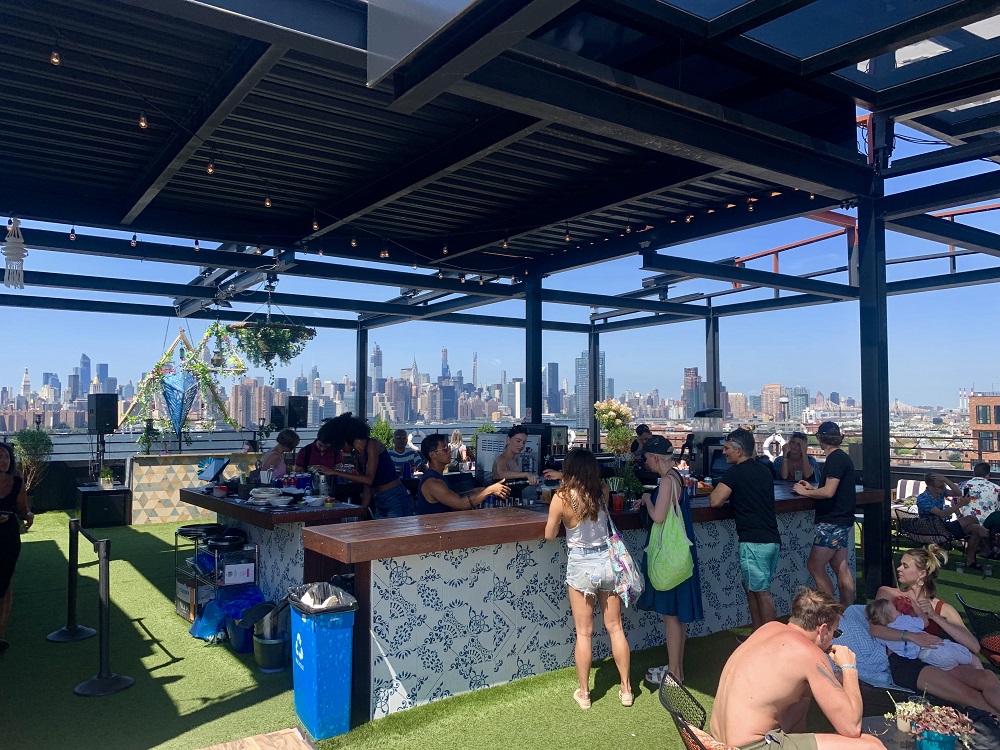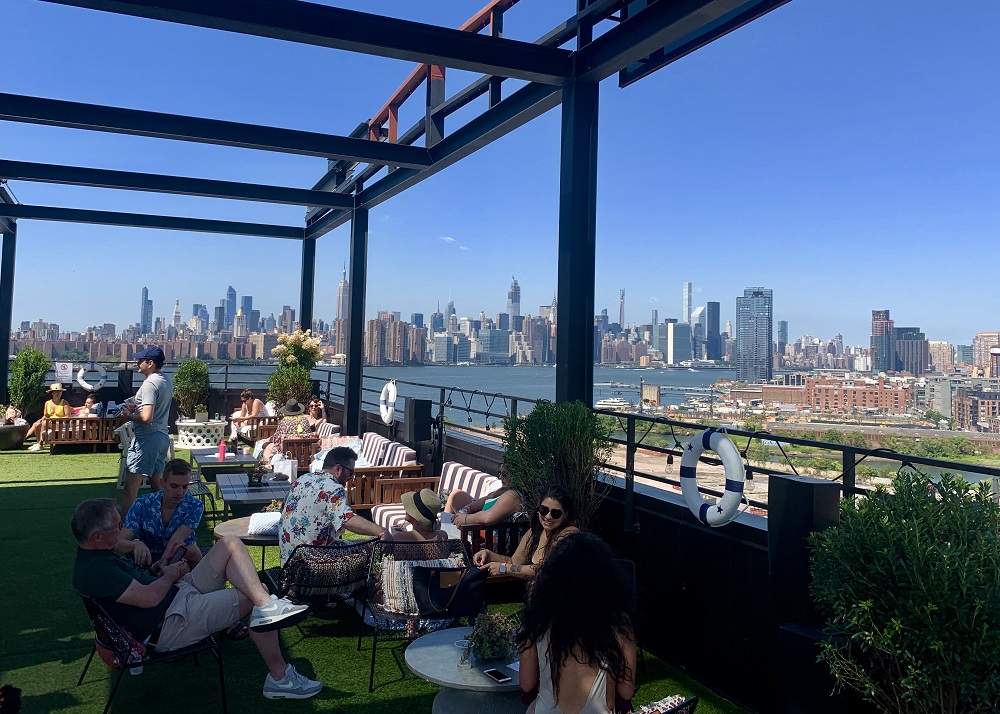 Food & Drinks
The rooftop at Williamsburg Hotel is not the ideal venue if you place high value in food and drinks. As it's a pool area, it's not allowed with glass and porcelain. So, all drinks and food are served in plastic cups or plates which makes the presentation quite boring. Otherwise food and drinks tasted ok. Nothing special but still the taste you should expect.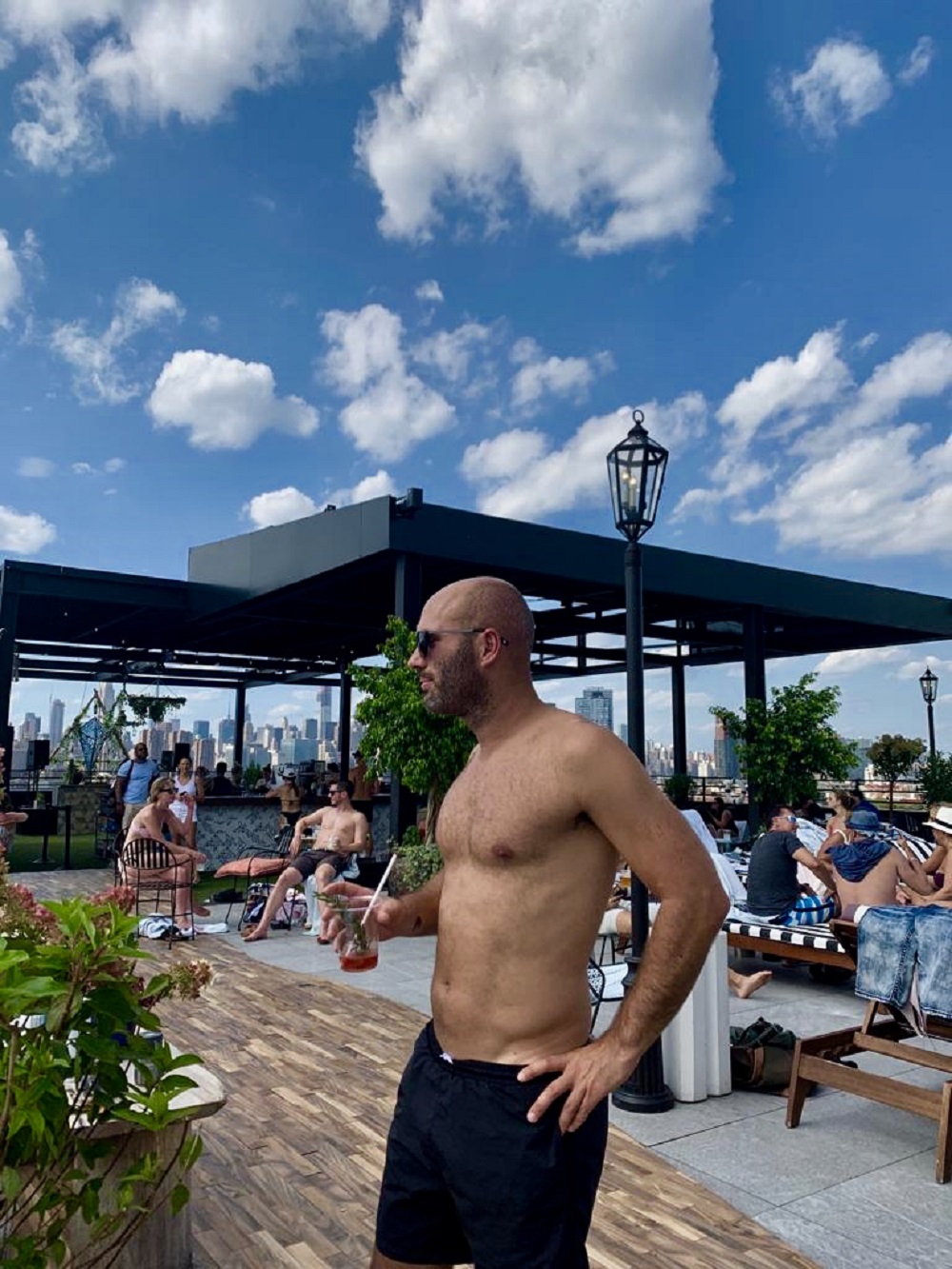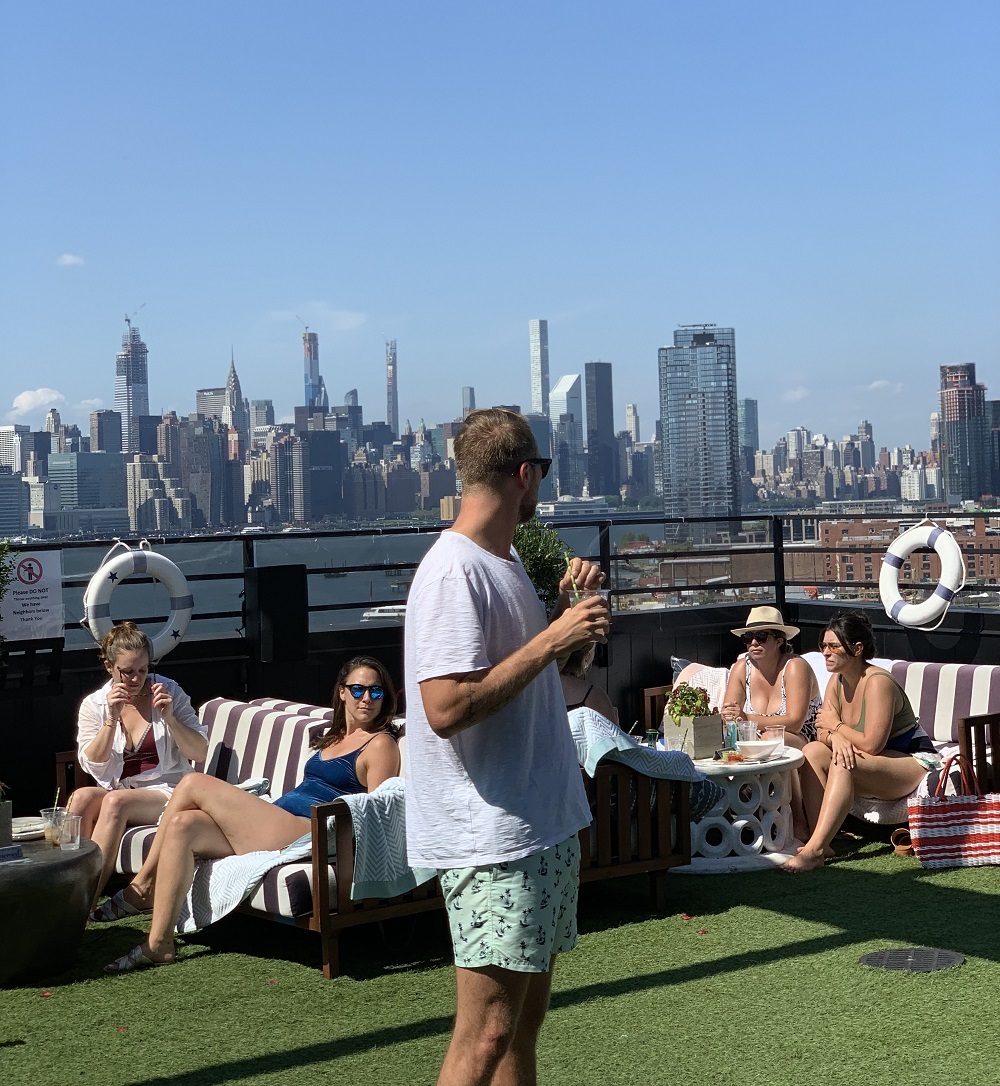 Conclusion
If you like to party among a younger crowd, this is a great rooftop venue to visit. Extra plus for having a swimming pool on the terrace. The main focus here is the vibe and the view and not so much food and drinks. Tips is to always book your seat in advance if you like to hang out by the pool.
Address: 96 Wythe Ave, Brooklyn, NY 11249
• Amazing skyline view
• Rooftop pool and bar
• Party
• Younger crowd
• Simple food and drinks