A rooftop bar with many shapes! Luxurious restaurant, party terrace and cigar lounge.
You won't find any closer look and view over the Petronas Towers than from Marini's on 57. This upscale Italian restaurant/rooftop bar offers fantastic cocktails, nice food, a party atmosphere to die for and a luxurious and relaxing cigar lounge. Many elements that makes a rooftop bar great. Check out our full review here.
Video Review
The Rooftop Bar
There are two outdoor terraces available at Marini's on 57. One in each corner of the terrace. The main one facing the Twin Towers. The view from here is mighty because of the closeness of the buildings which creates a feeling of being very small. We were lucky to get a table right by the edge of the terrace overlooking the whole city and The Petronas Towers.
Here we tried some fantastic hand-crafted cocktails (some of the best we've ever had) and Marini's signature pizzas. The drinks were something extra. Wow! If you're interested in cocktails or just like to drink them, Marini's on 57 is a must visit.
We advise you to try as many of them as you can. Each had its own unique look, taste and presentation.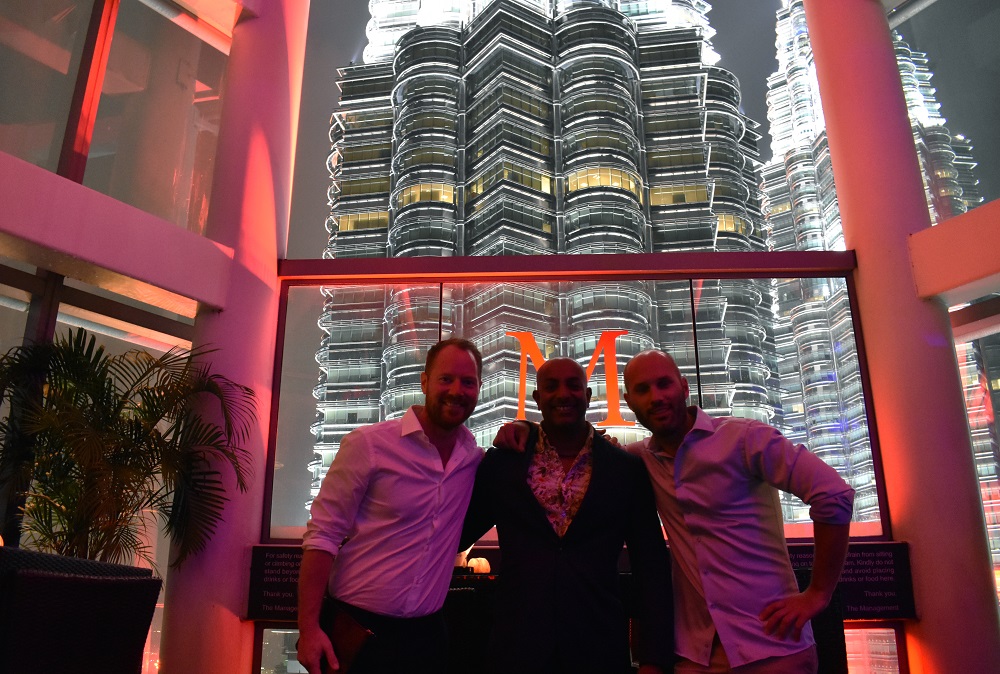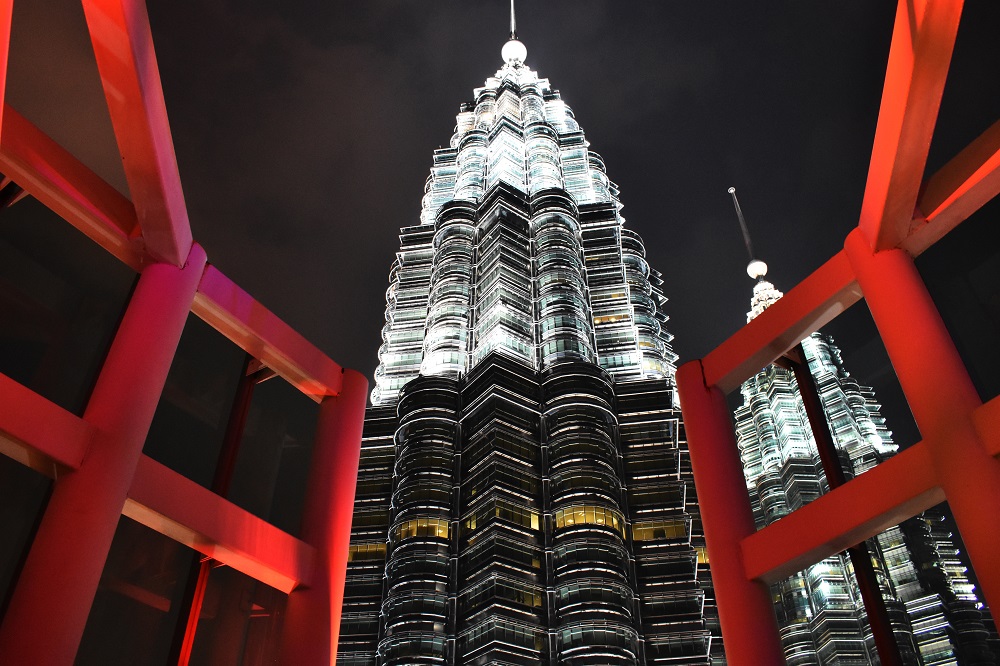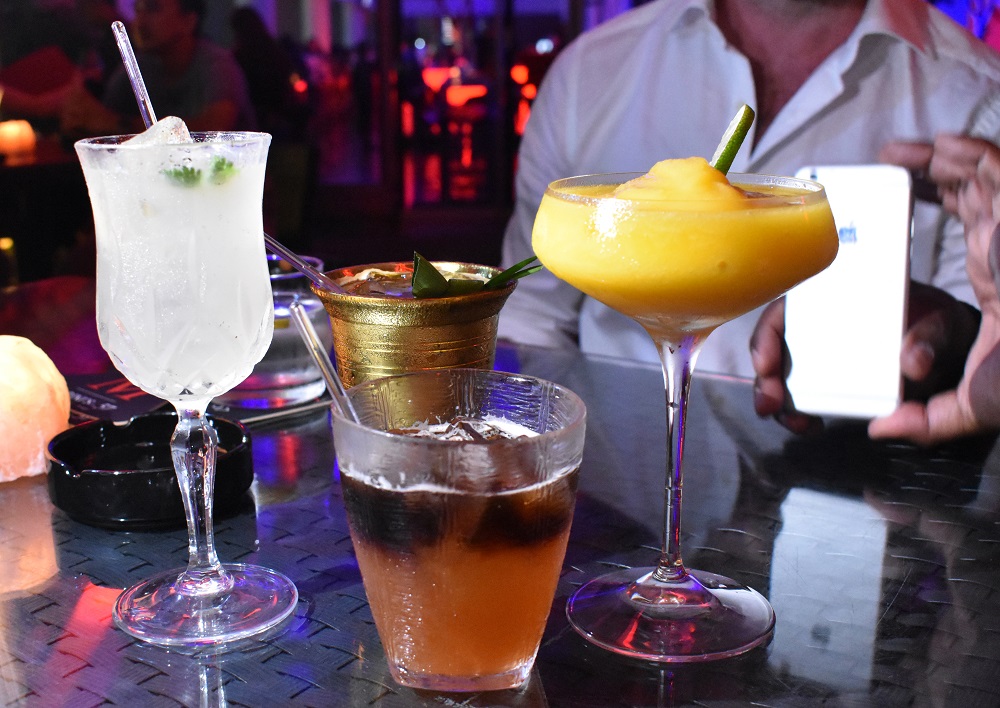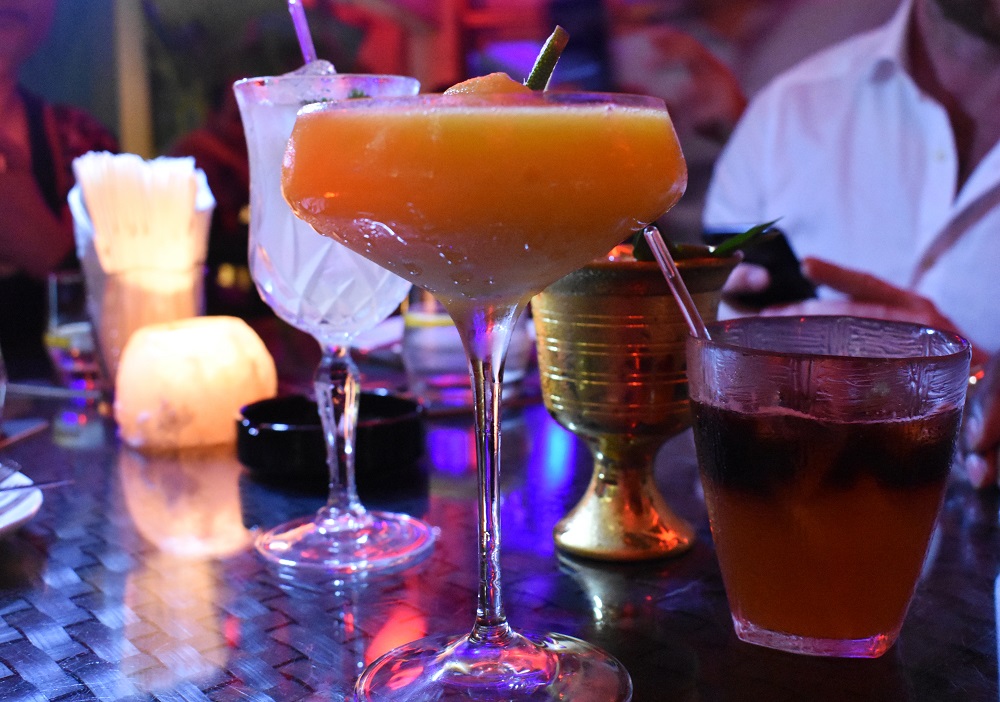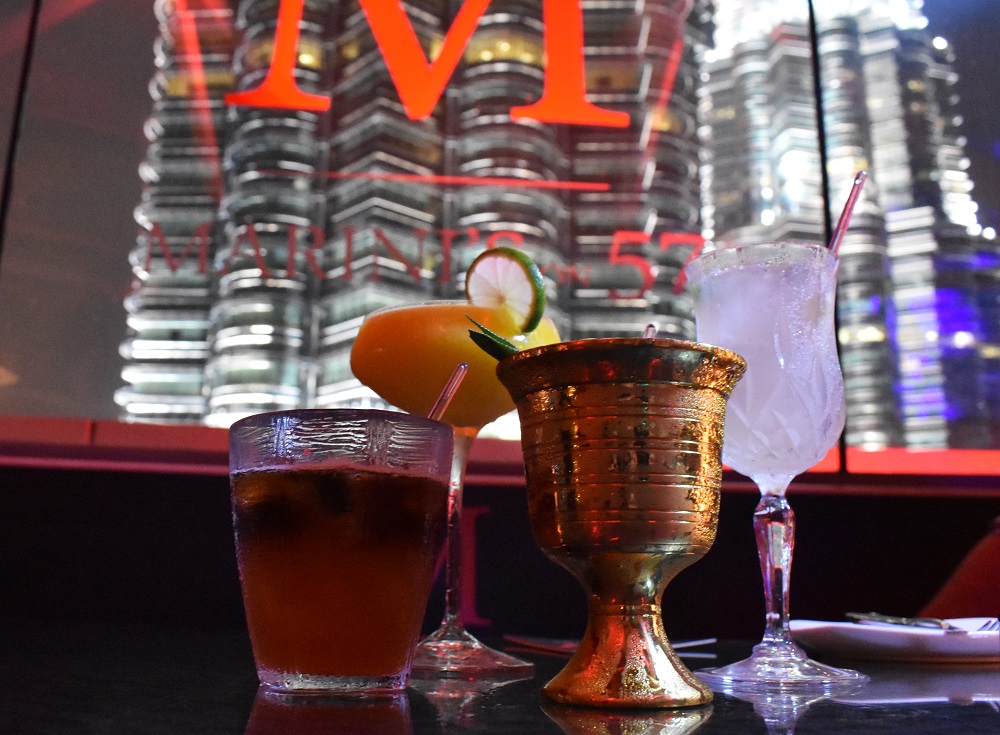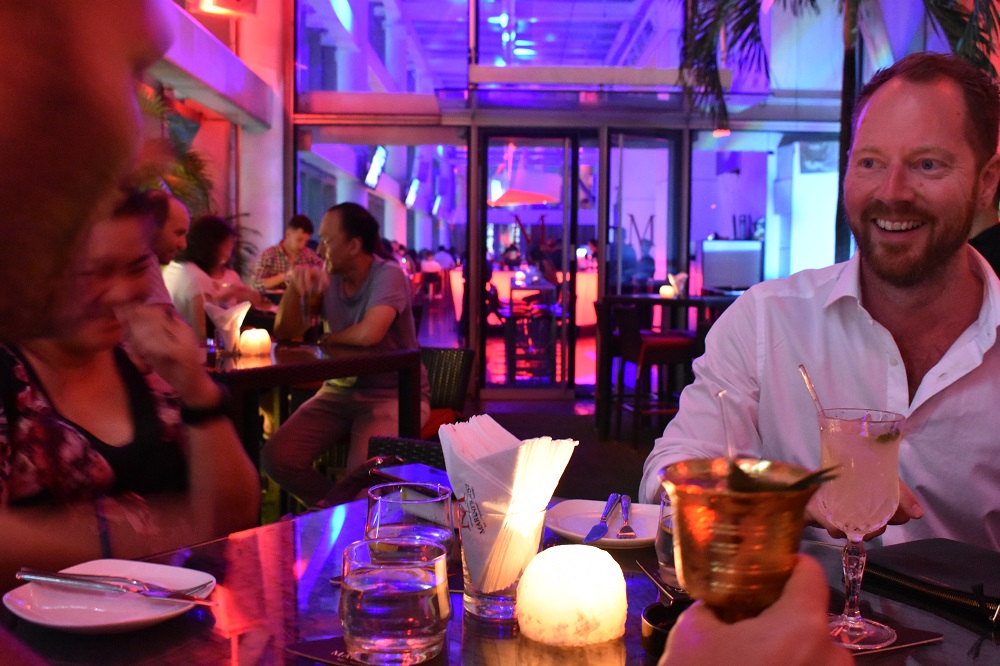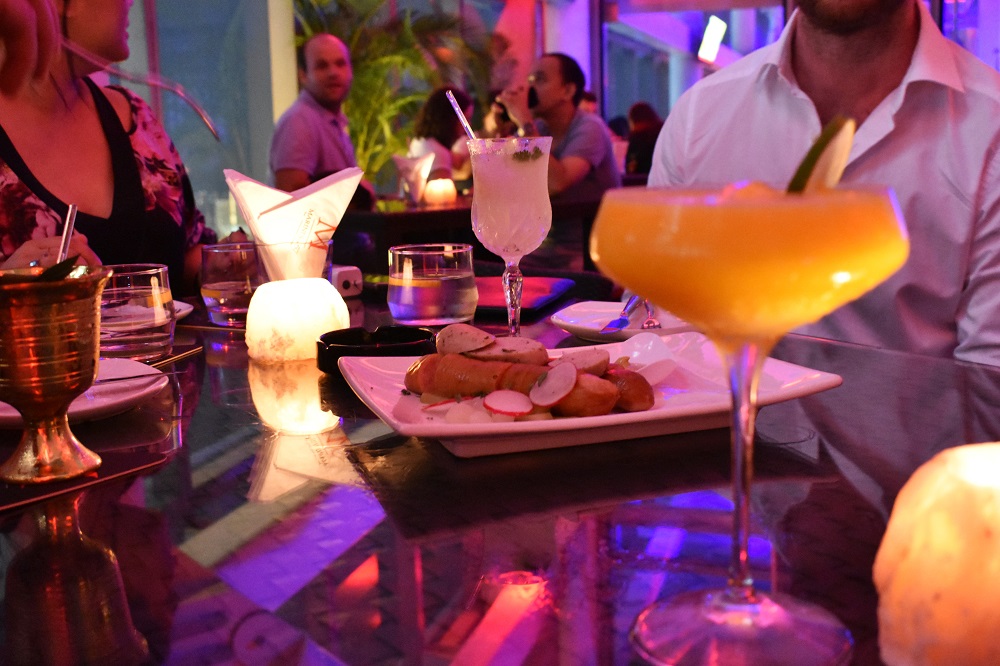 The Italian inspired food served here is also great. Signature pizzas, pasta, salads and different sharing plates. The full drink and food menu for the bar can be found here:
ROOFTOP BAR MENU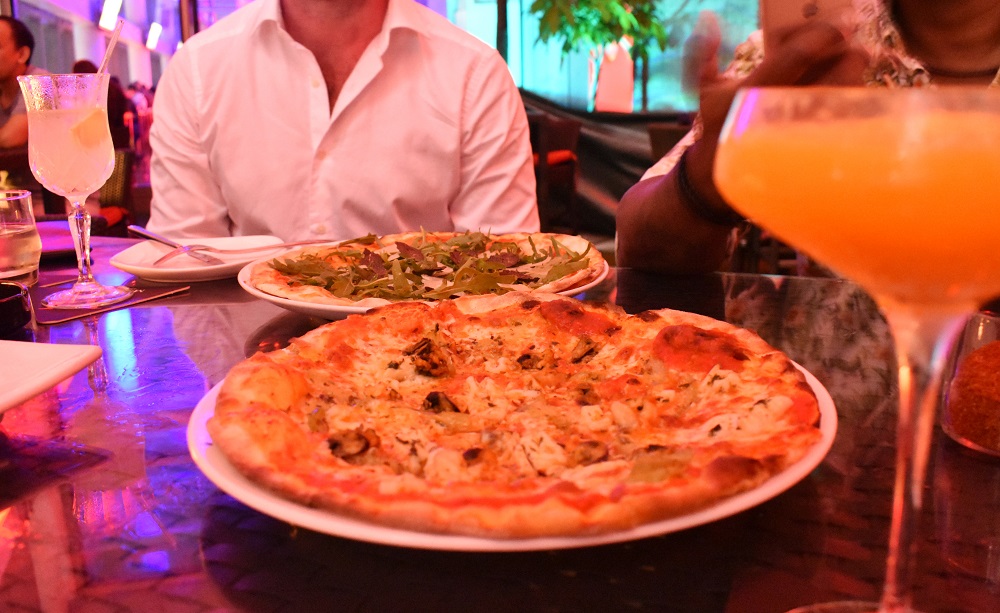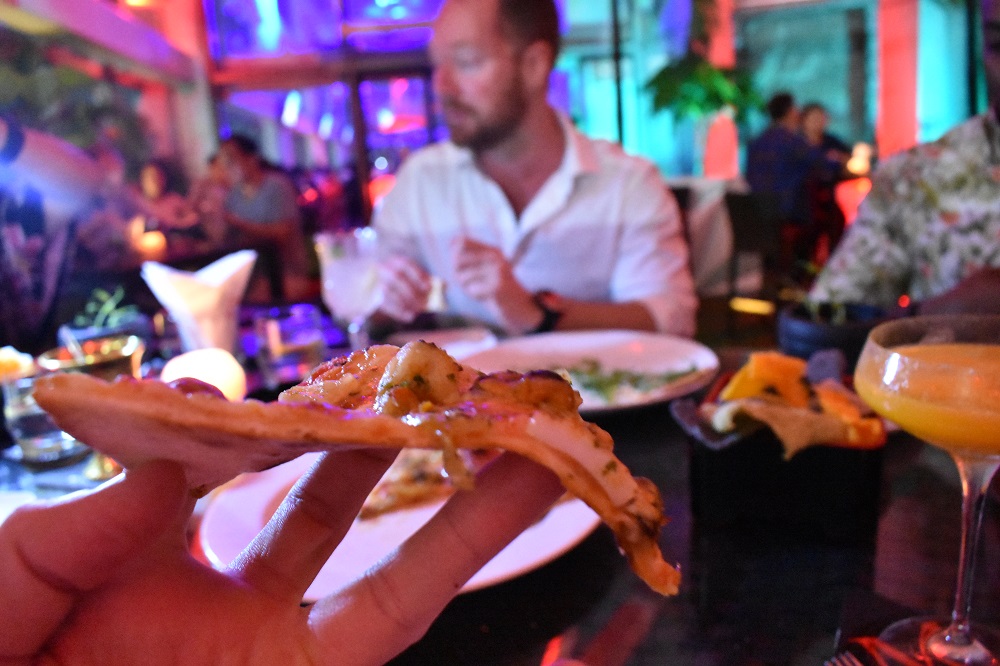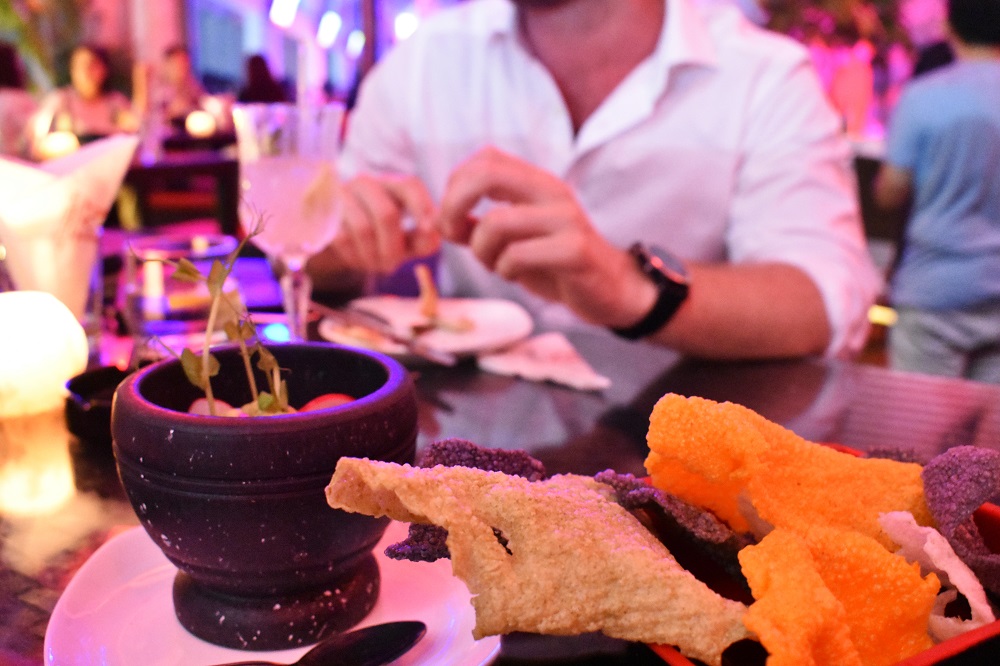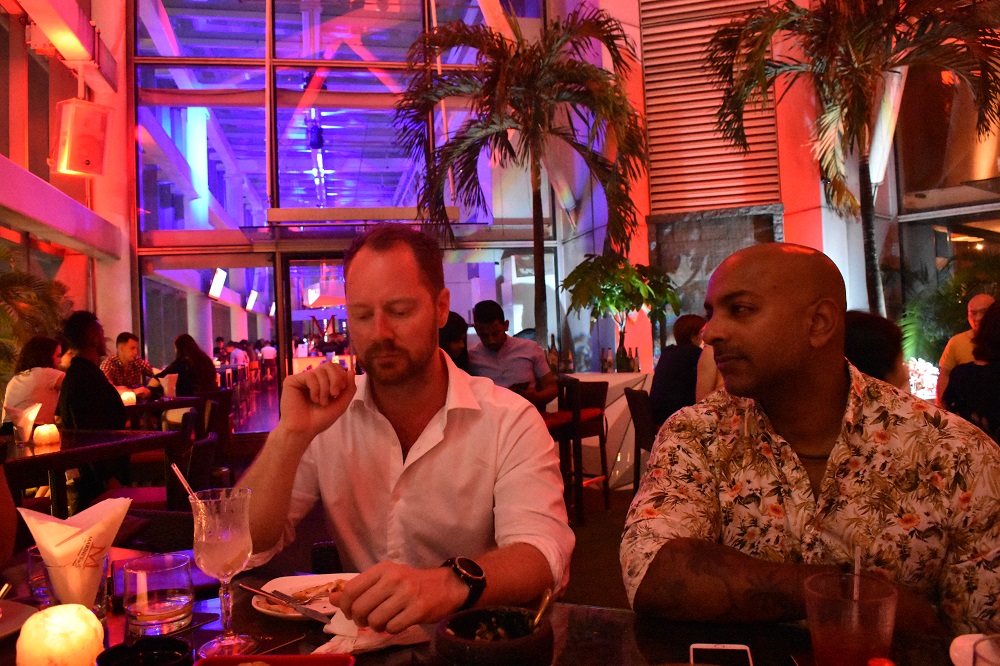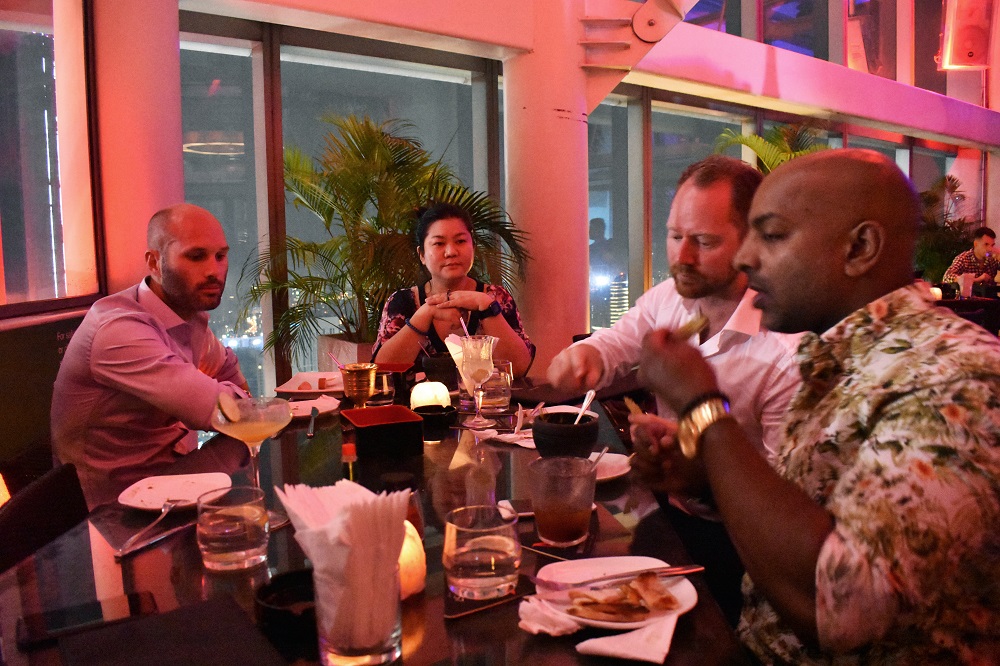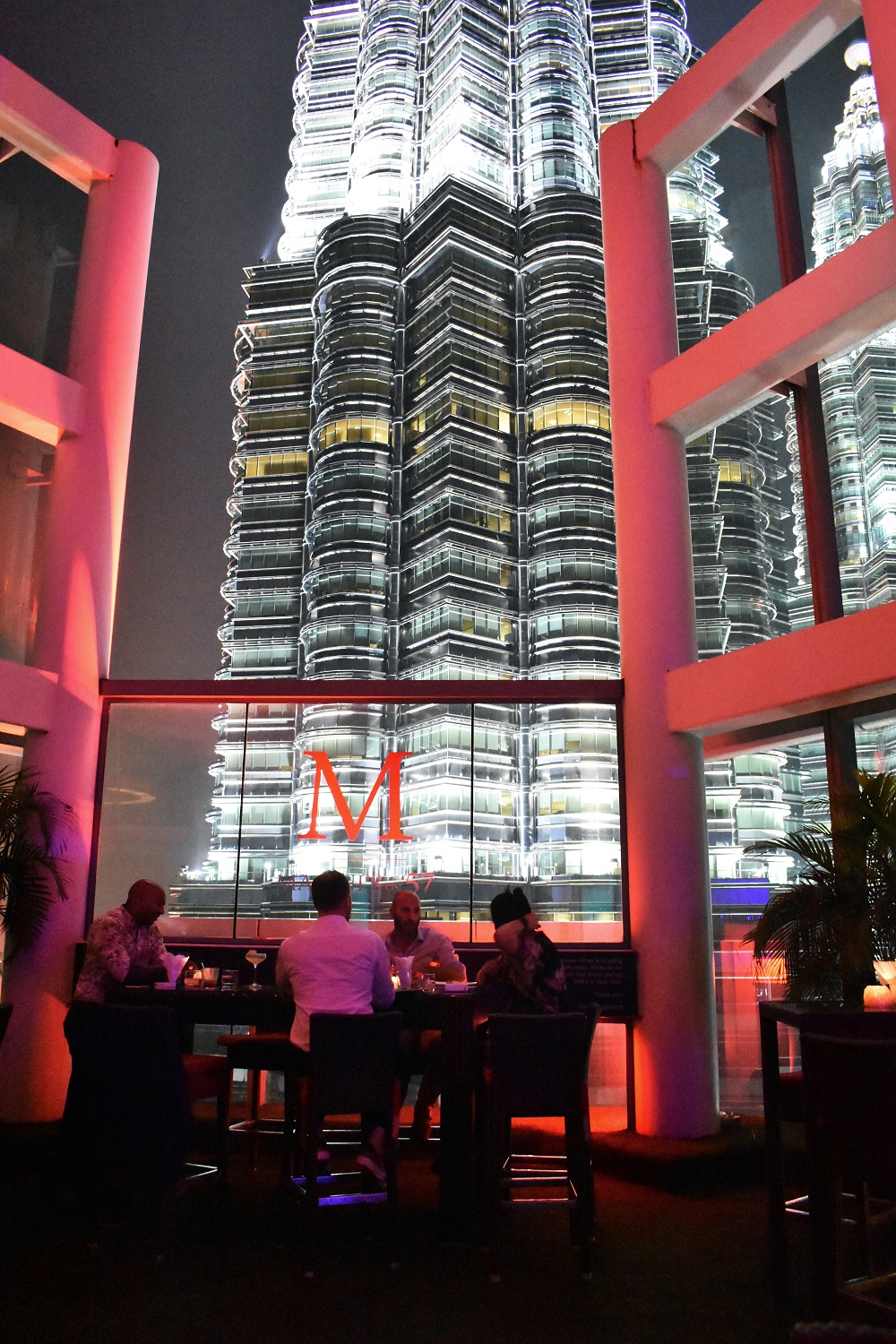 If you like a vibrant party atmosphere, the rooftop bar at Marini´s on 57 is the perfect rooftop bar in Kuala Lumpur. When evening sets, the vibe gets more and more lively and people will party and dance here until late almost every day of the week. Live DJs also helps creating the perfect party mood – both around the bar and out on the terraces.
The Cigar Lounge
The Cigar Lounge is the perfect place to unwind at after a dinner, or a great place to do business in during afternoon and early evening. After the pizzas and cocktails, we decided to have some pasta and drinks in the lounge as well. A fantastic area with luxurious and comfy sofas/armchairs to settle down in.
The vibe is very relaxed and sophisticated. Perfect if you like it at little bit calmer. During later evening these seats turns into VIP tables for the night club guests during the most hectic nights. It's advisable to book them in advance if you like to reserve a seat during one of these nights.
If the pizza from the bar was good, the pasta was even better. You can tell that it's made by Italians. Perfect al dente and with great taste. Just like you should expect from a real Italian chef. Instead of wine, we drank cocktails to the dinner. It was actually very good and just like from the roof bar, or maybe even more so, the cocktails in the lounge were amazing.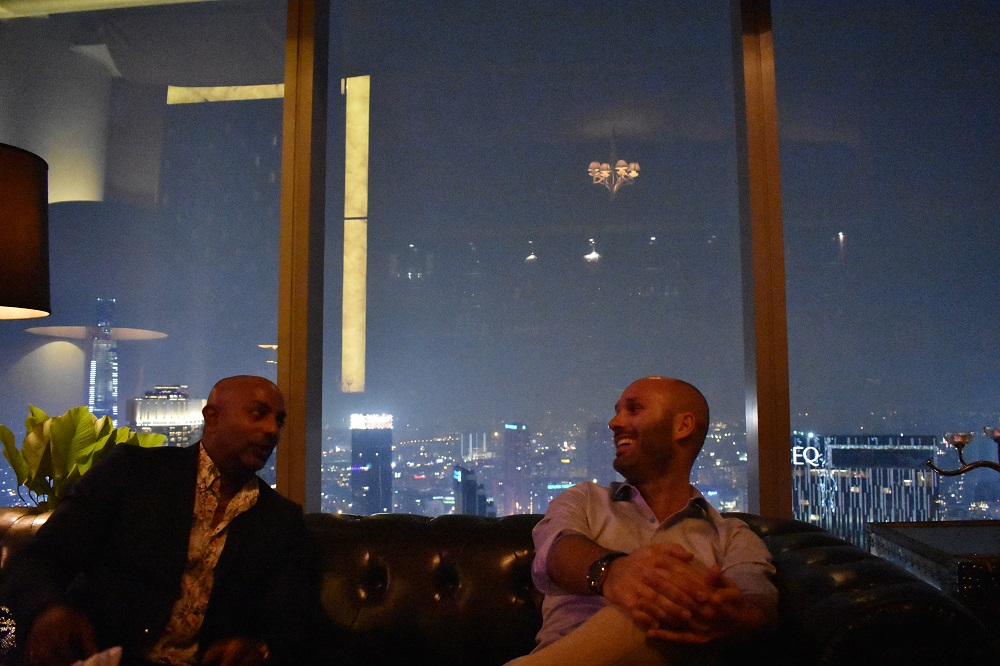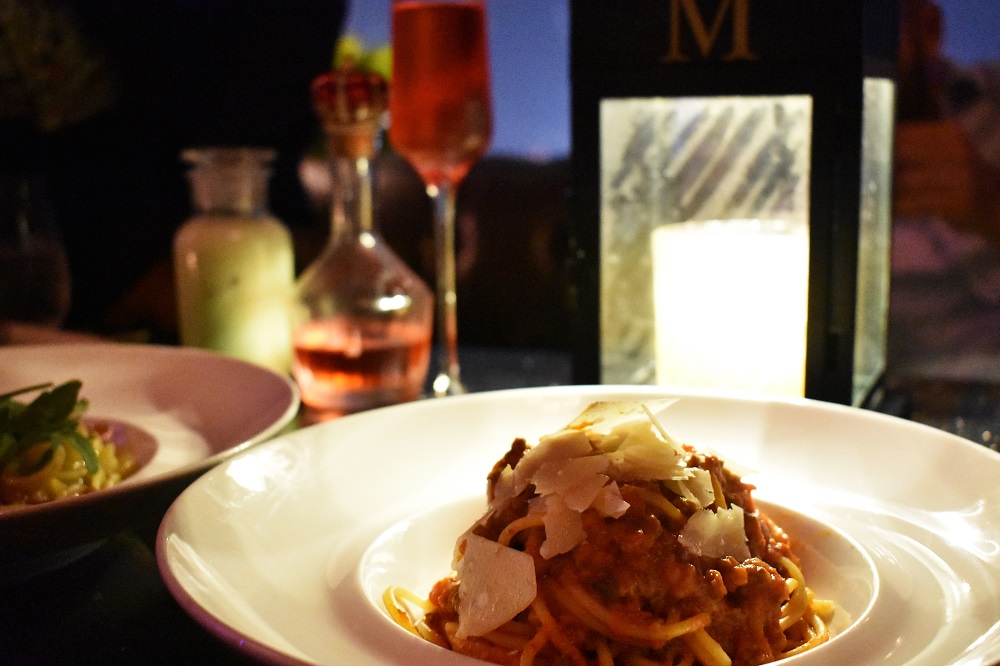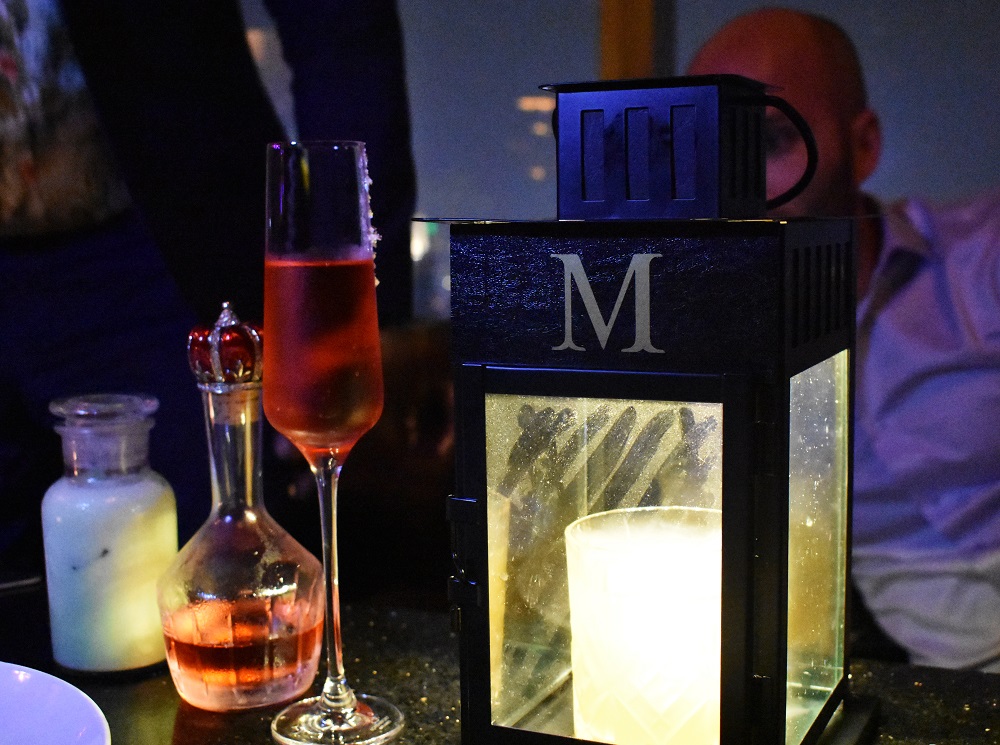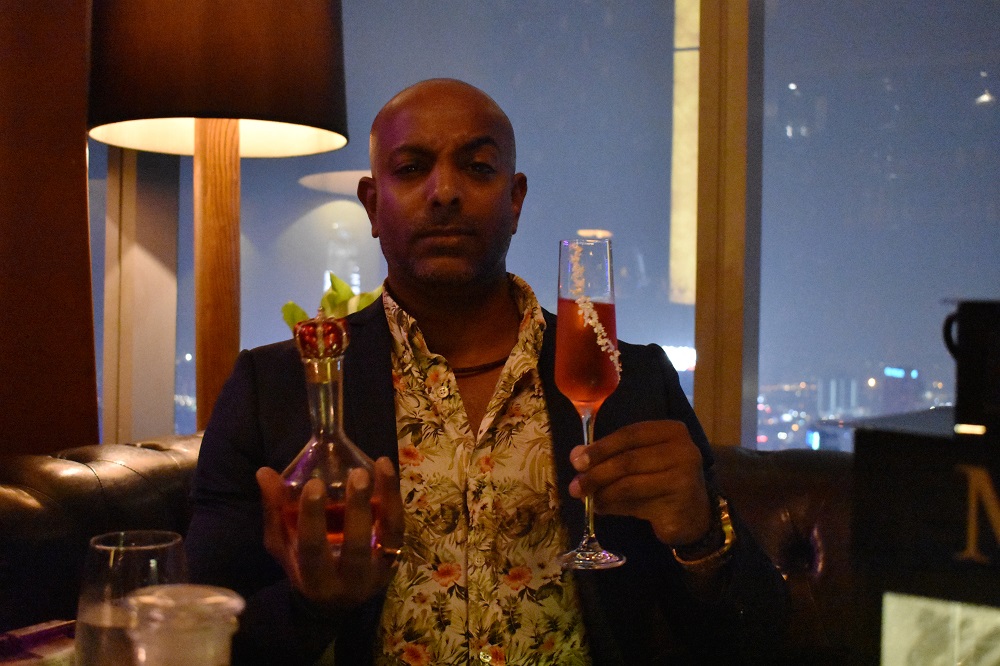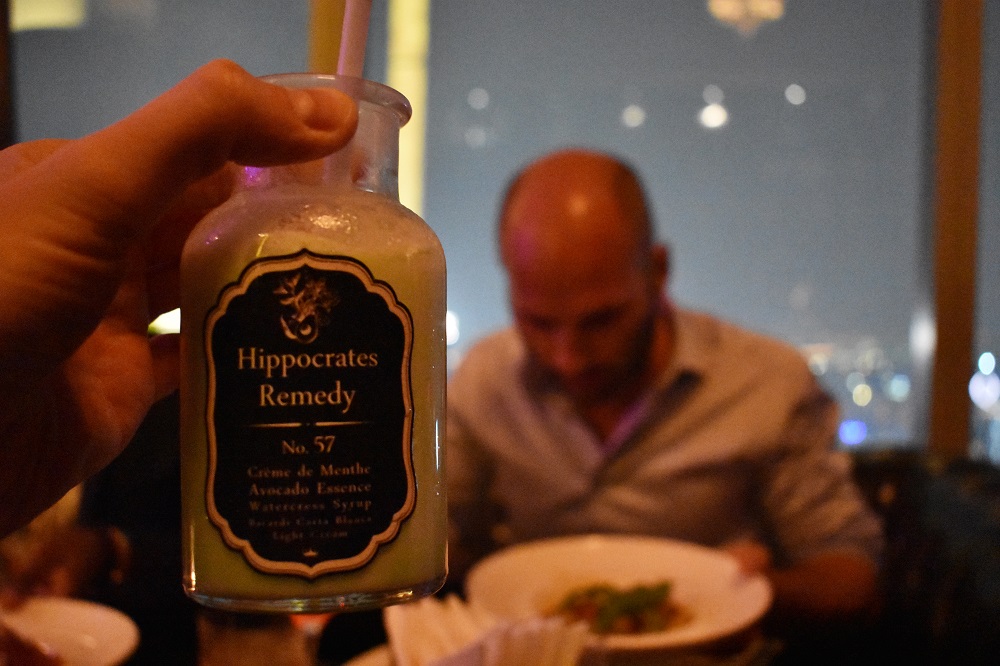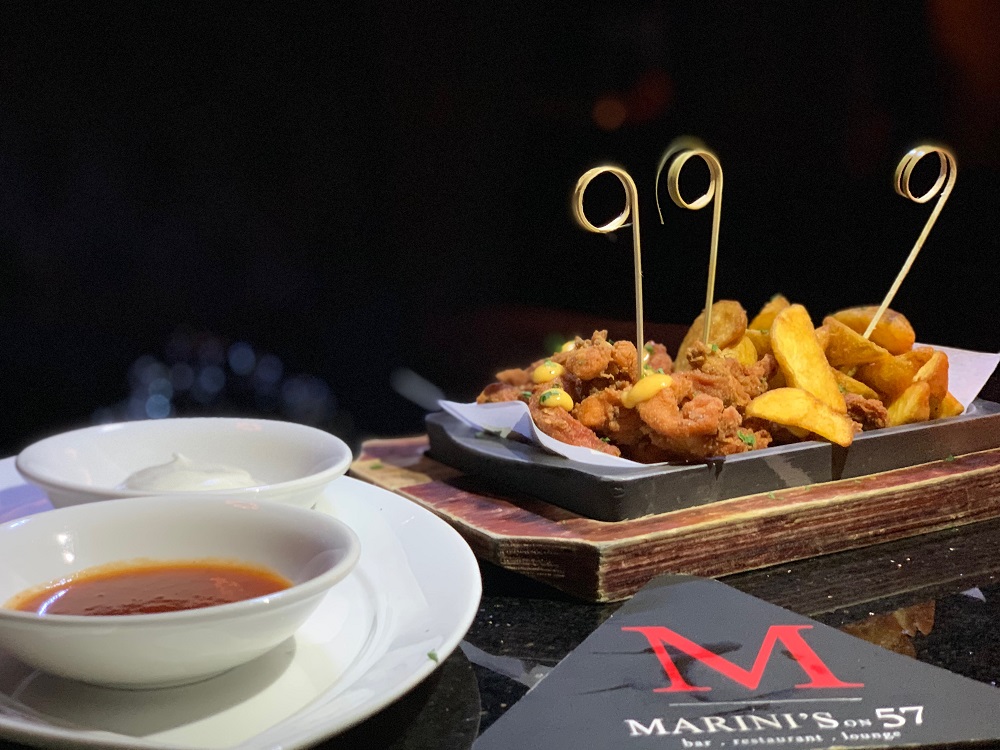 "Save the best for last" is a favorite expression. And that's what we did at Marini's on 57. To round of a perfect evening, we ordered the famous dessert called Tiramisu Caviar which was amazing. Just this dessert makes it worth coming here. And to that some fine whiskey and cigars.
I can't come up with a better way to finish a dinner than this.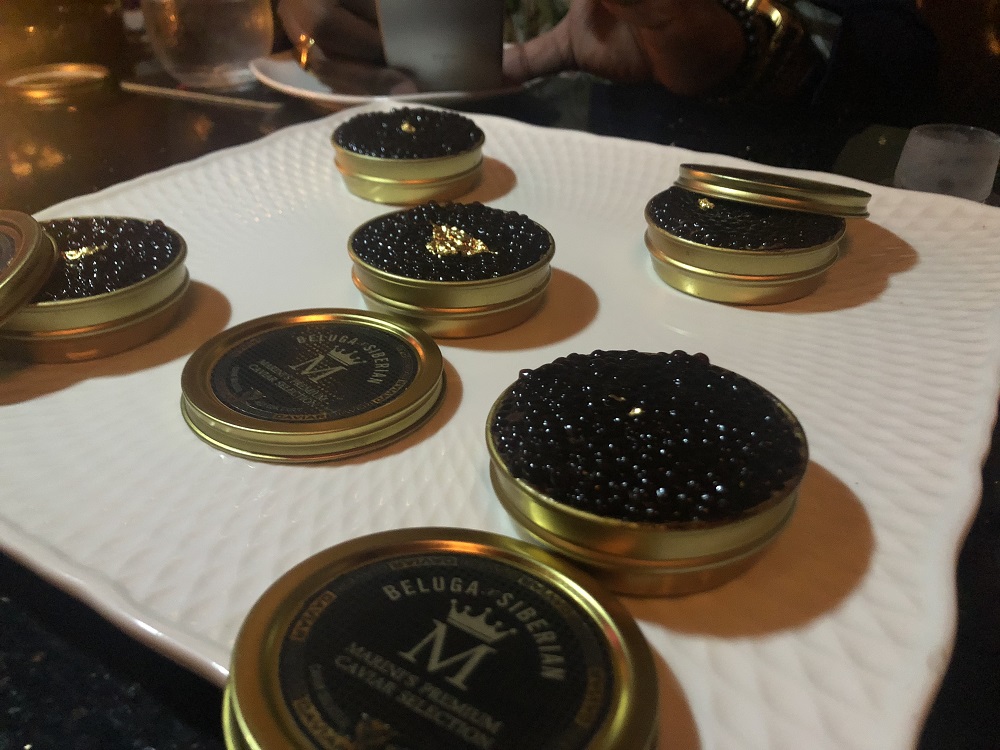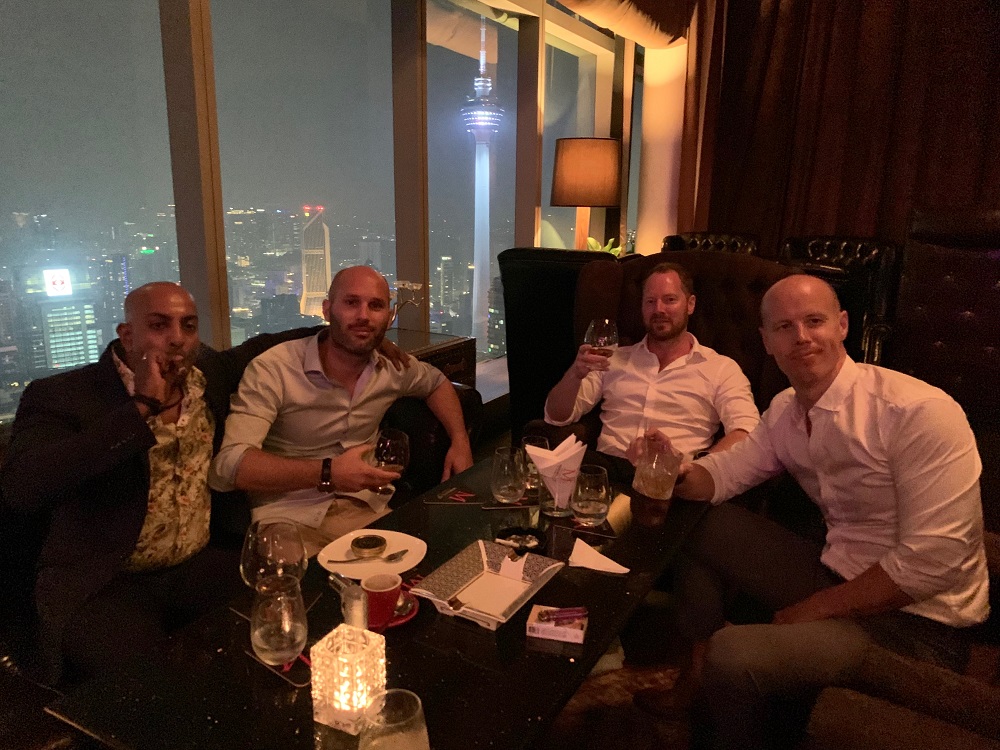 Conclusion
If you like well made and tasty cocktails, a great party vibe or just some lounge hangout – Marini's on 57 is the rooftop bar for you. On top of all this, there's also an upscale Italian restaurant available here.
Make sure to dress for success and you'll in for an evening to remember. And if you're lucky, you'll share the space with various celebrities from all over the world. Last weeks both the soccer legend Ronaldinho and the comedian Kevin Hart visited Marini's on 57.
Address: Menara 3 Petronas, Persiaran KLCC, 50088 Kuala Lumpur
• Fantastic cocktails
• Great service
• Nice party vibes
• Cigar Lounge
• Italian restaurant
• Close to Petronas Twin Towers