Our great friend and rooftop reviewer, Oskar Norrman visited one of the best rooftop bars in Singapore last week. Lantern at Fullerton Bay Hotel, is located on the 8th floor just by Marina Bay. In Singapore, the 8th floor is very low for a rooftop, but Lantern has a superb view over Marina Bay Sands, the water and parts of the skyline.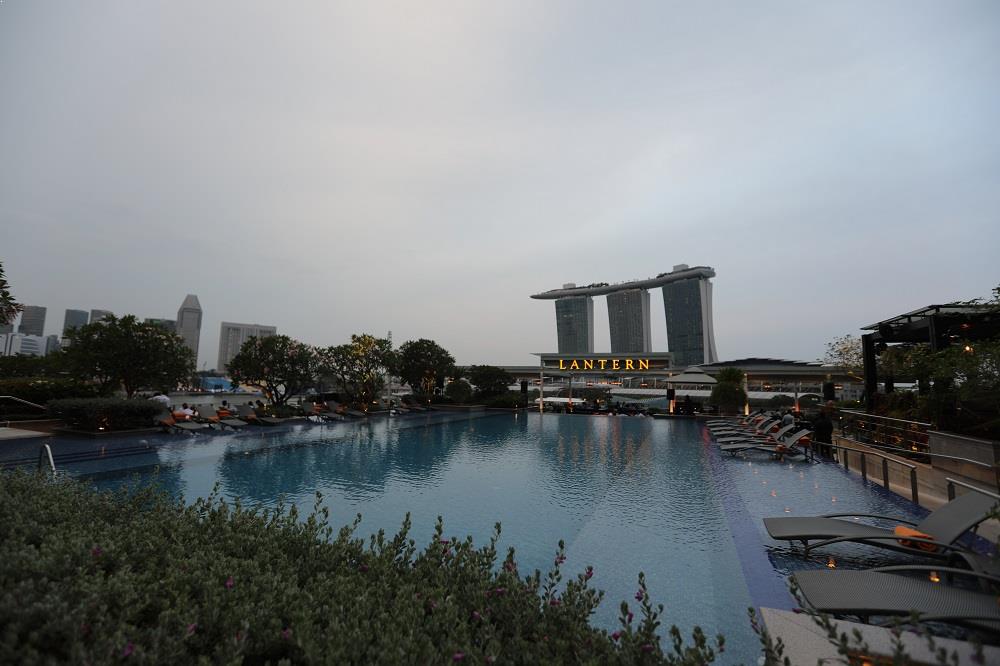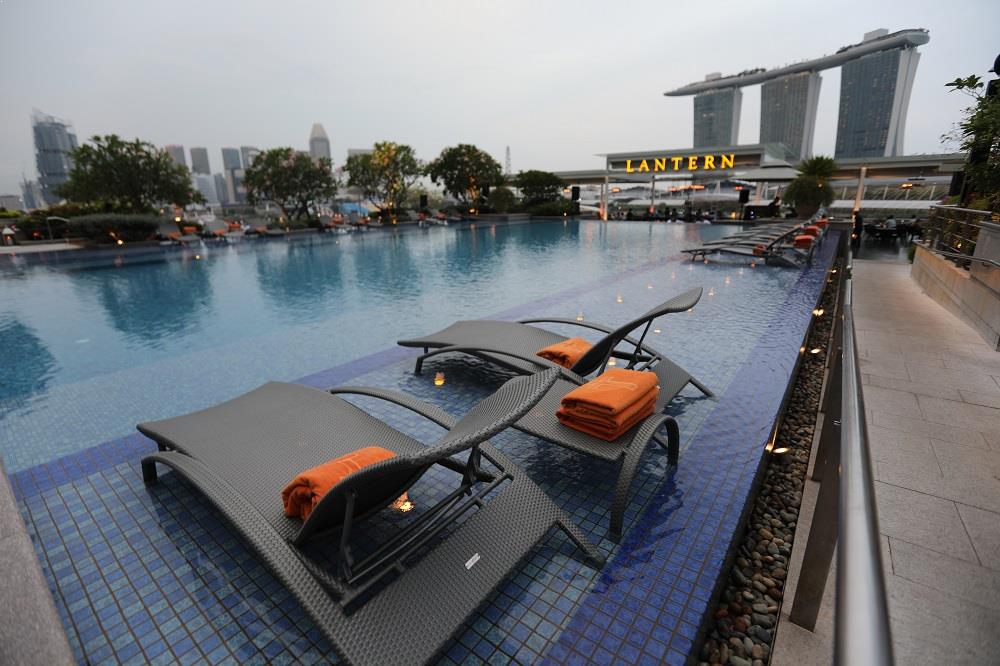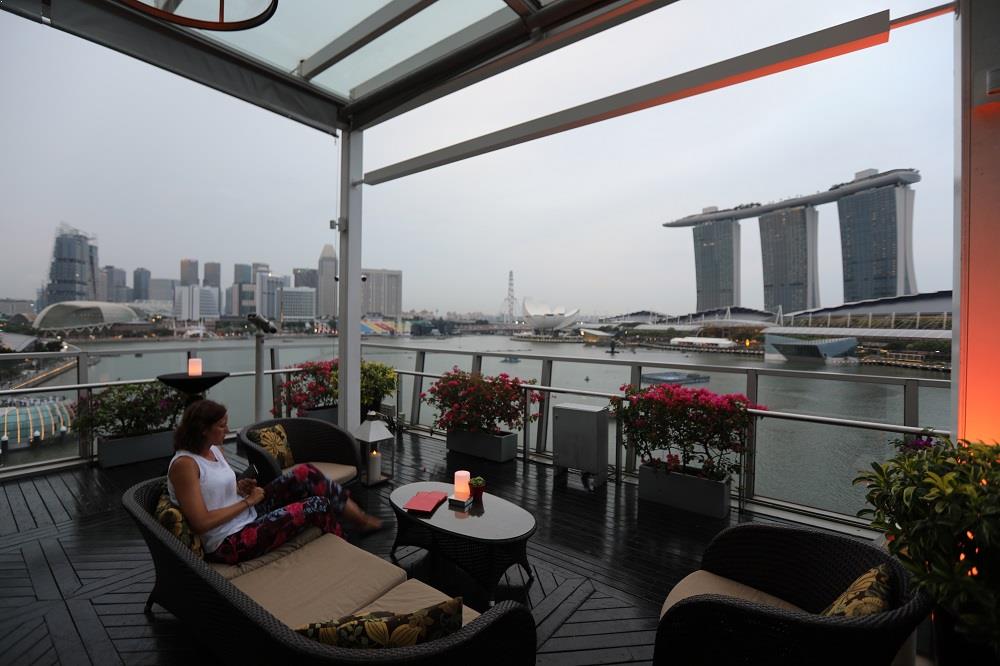 The staff at Lantern had reserved a wonderful table in the corner of the terrace, overlooking Marina Bay Sands and the surroundings. Mighty and beautiful at the same time. We started off with some of Lanterns signature cocktails. First up Imperial Berry Mojito (rum, berries, mint and Champagne) and the Red Lantern (Tequila, watermelon, lemon and cucumber).
Both were made to perfection and tasted very good. A nice way to start the dinner.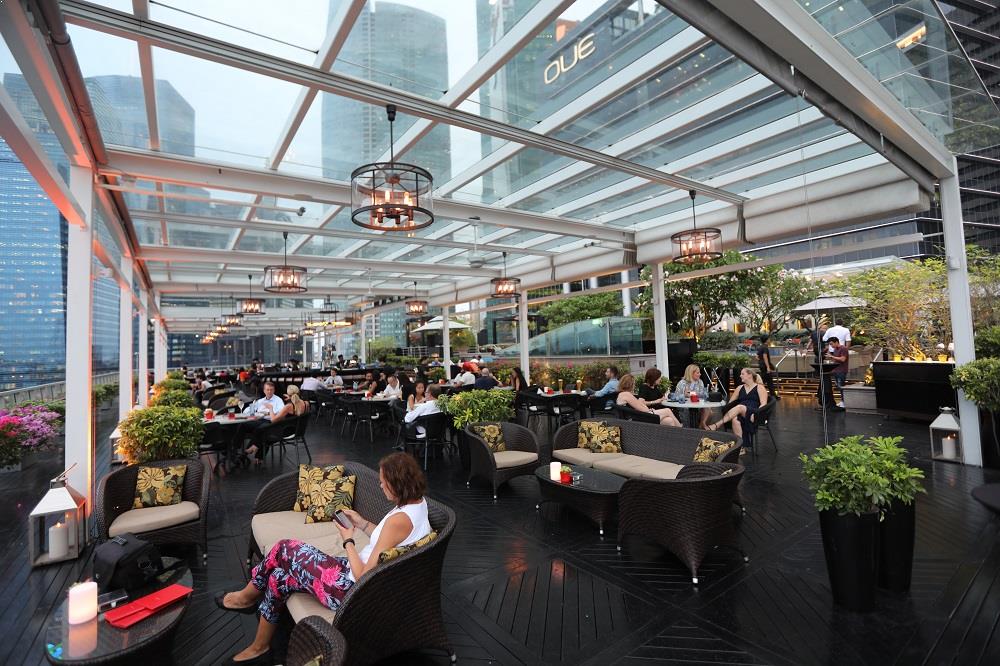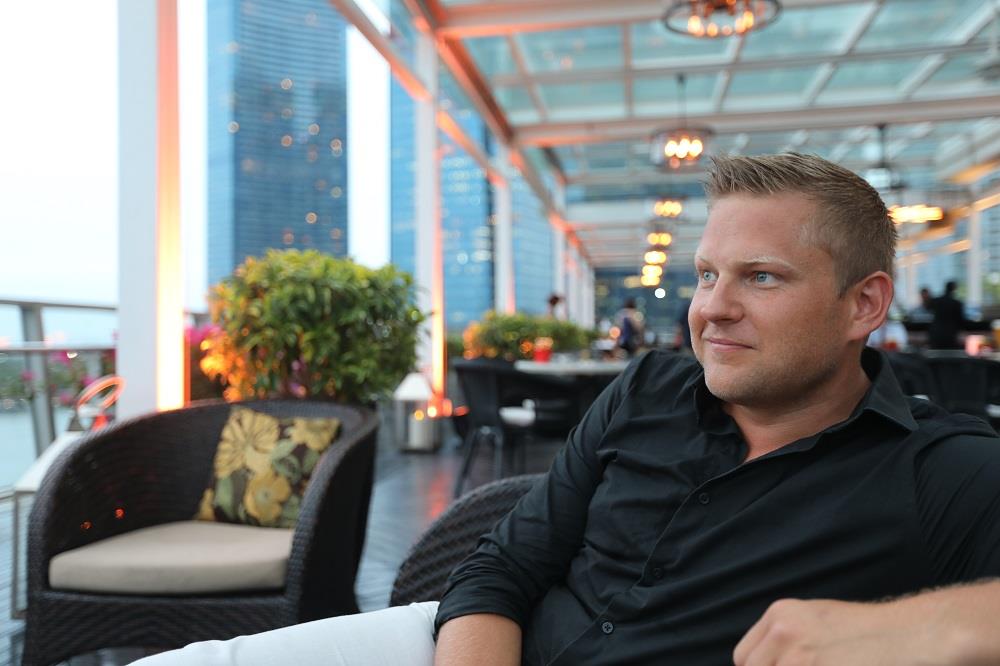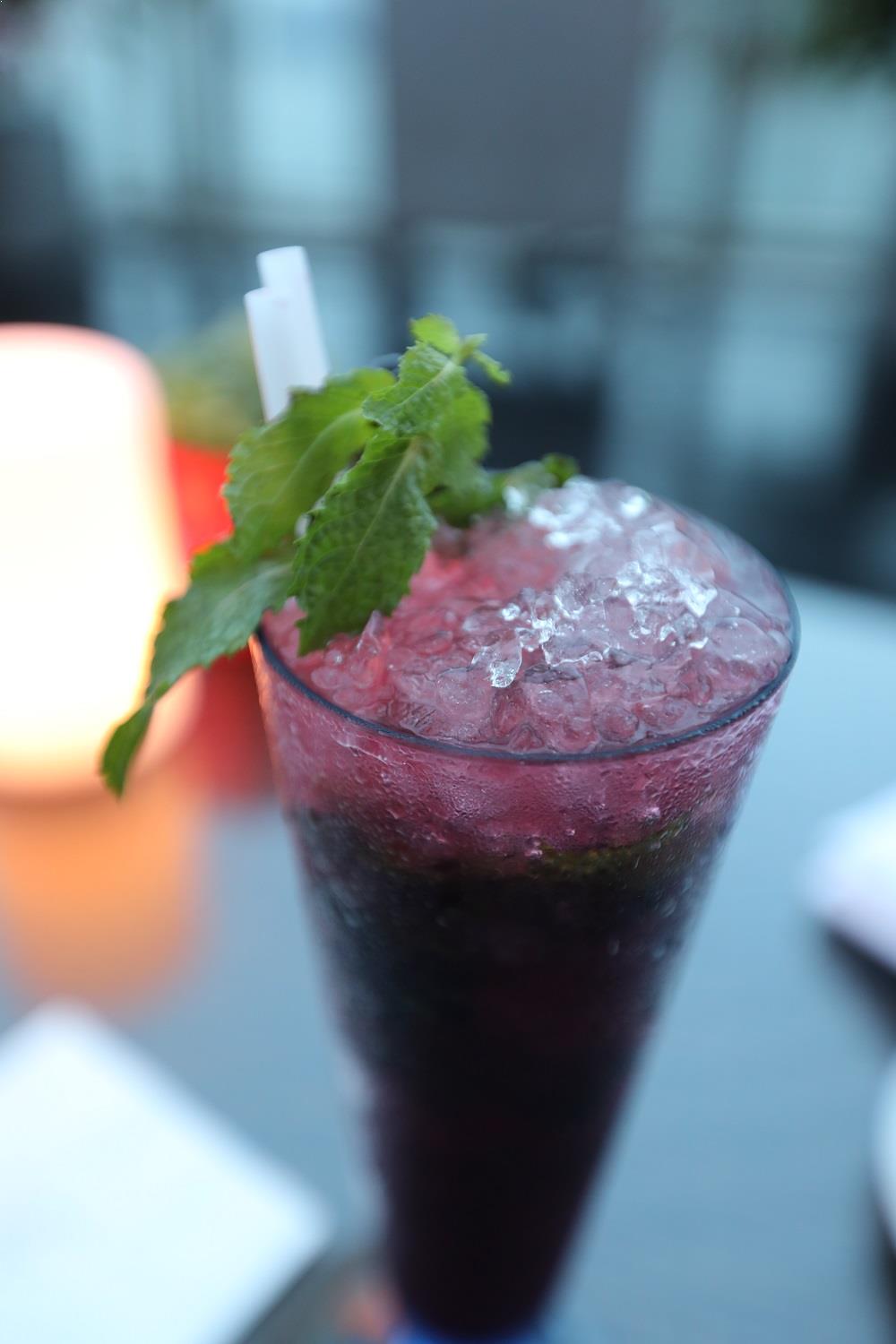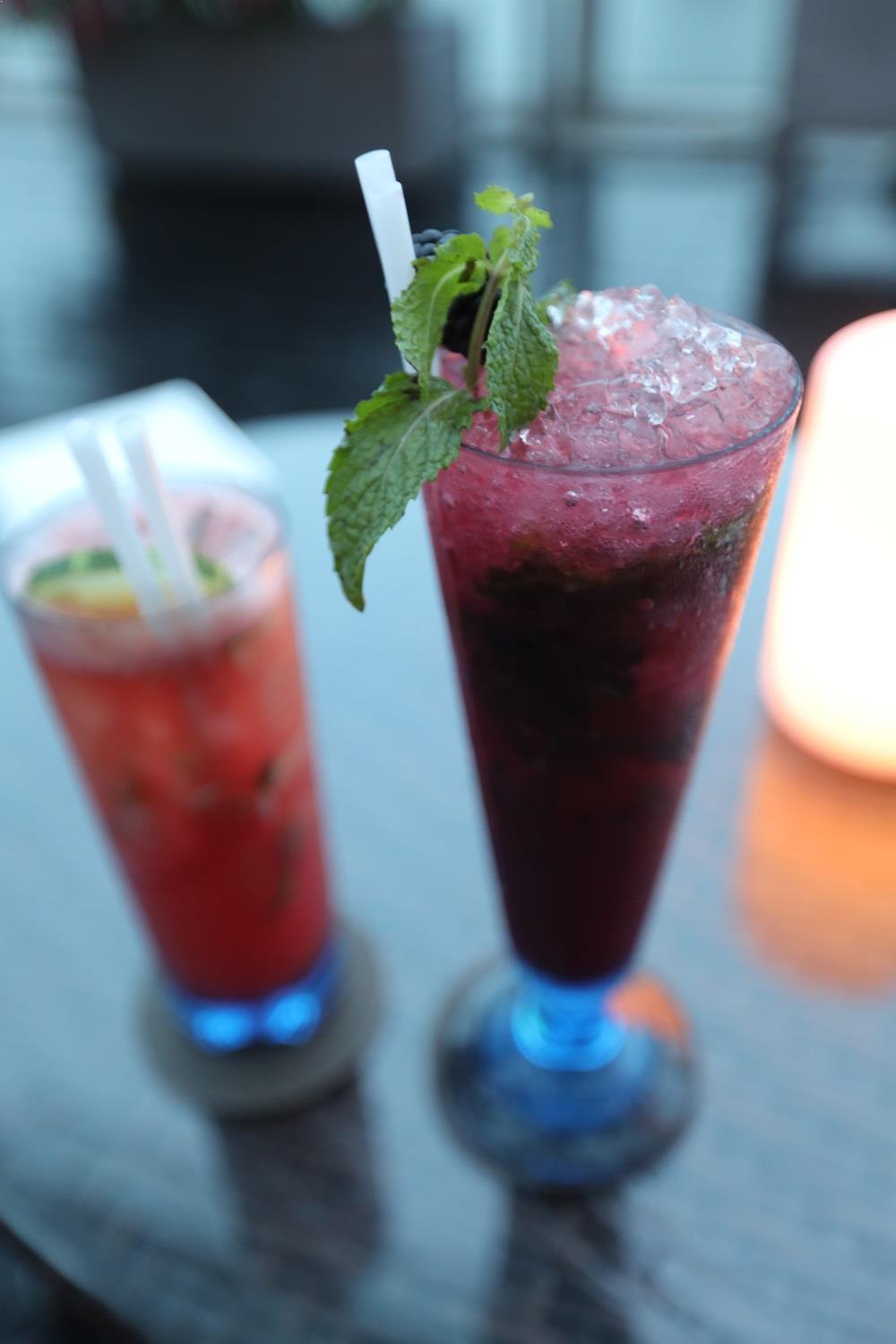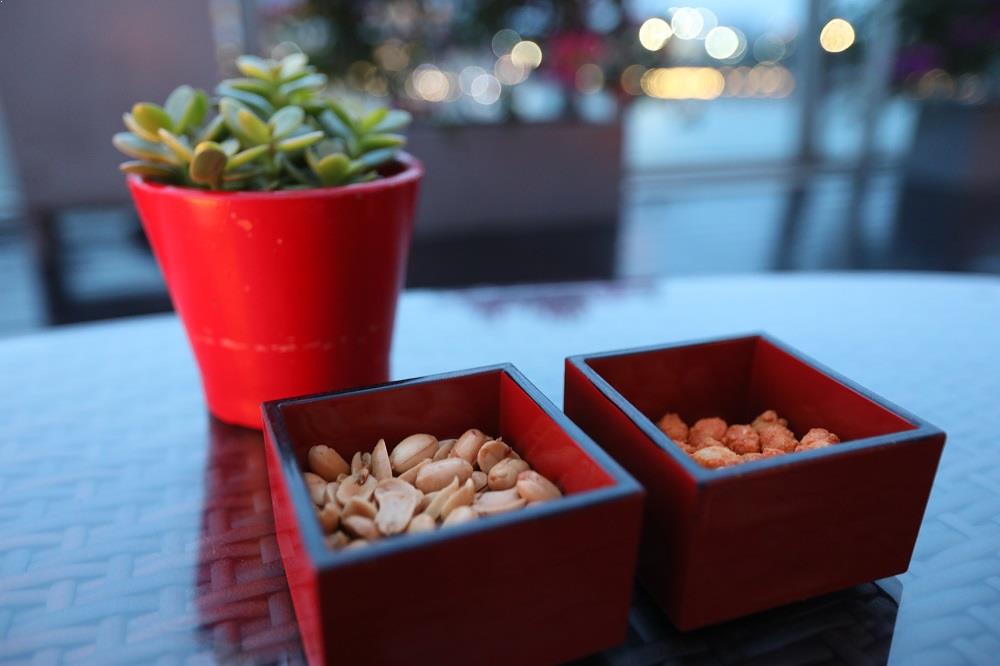 After the first drinks, we ordered some food. We decided to share some signature dishes from the dinner menu. Everything looked delicious but we managed to agree on the Singapore Chili Crab, the Mini Wagyu Burgers and the Cheesy Peking Duck pancakes.
And to this, we ordered a second round of cocktails. A London Mandarin (Vodka or Gin, orange zest, lemon zest, lime zest, agave nectar and natural artesian water) and a Dark & Stormy (dark rum, citrus, ginger juice).
By the looks of the food when it was served, we knew we were in for a treat. Everything looked and tasted superb. Fantastic food. The Singapore Chili Crab (which is a signature dish here in Singapore) was served in a modern way, where the crab meat and chili sauce are served in a bun.
Lantern have received a lot of credit for this and we can only agree with many other food reviewers – This was delicious! The Wagyu Burgers were super juicy and with a great taste. Same goes for the duck pancakes. Wonderful flavors combined in a perfect way. If you like good food served to perfection, this is the rooftop bar in Singapore to visit.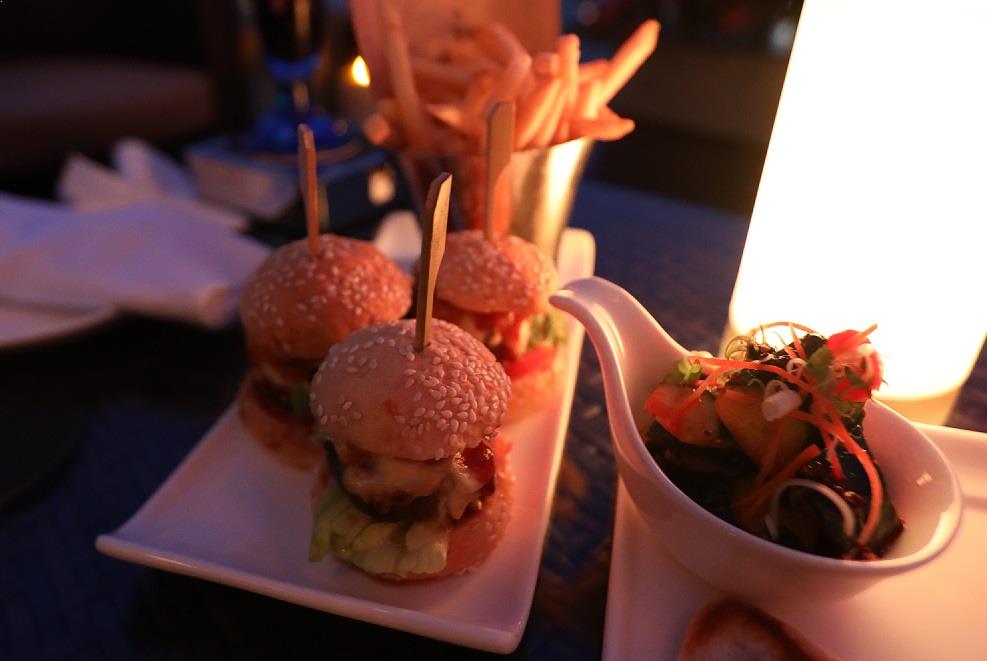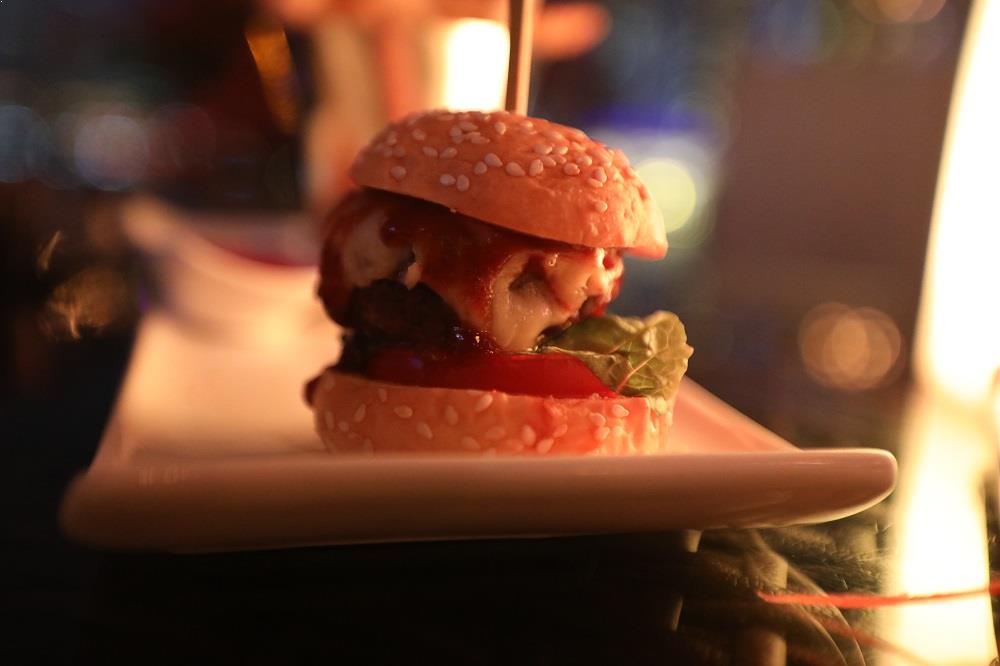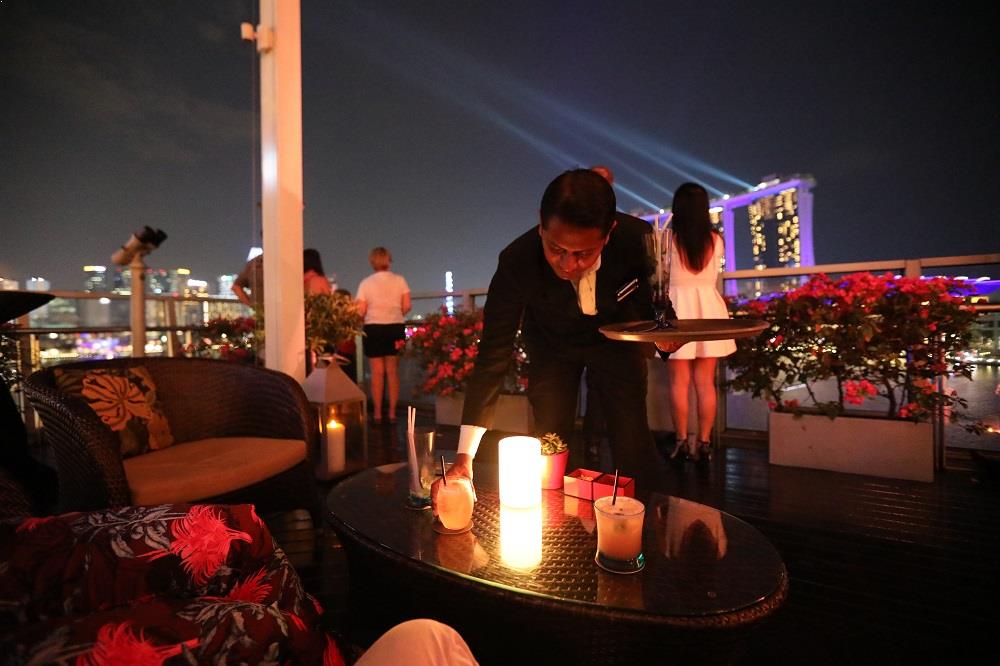 The atmosphere at Lantern is classic loungy, with some nice tunes in the background and lots of dinner and bar guests. Later in the evening the volume is a bit higher, but still very nice and not like a night club. If you're only out for some drinks, you can drop by the bar and have some cocktails. There are some very good seats here to.
Lanterns rooftop is also equipped with a big and luxurious rooftop pool (only available for the hotels guests), a perfect place to cool off in the Singapore tropical climate.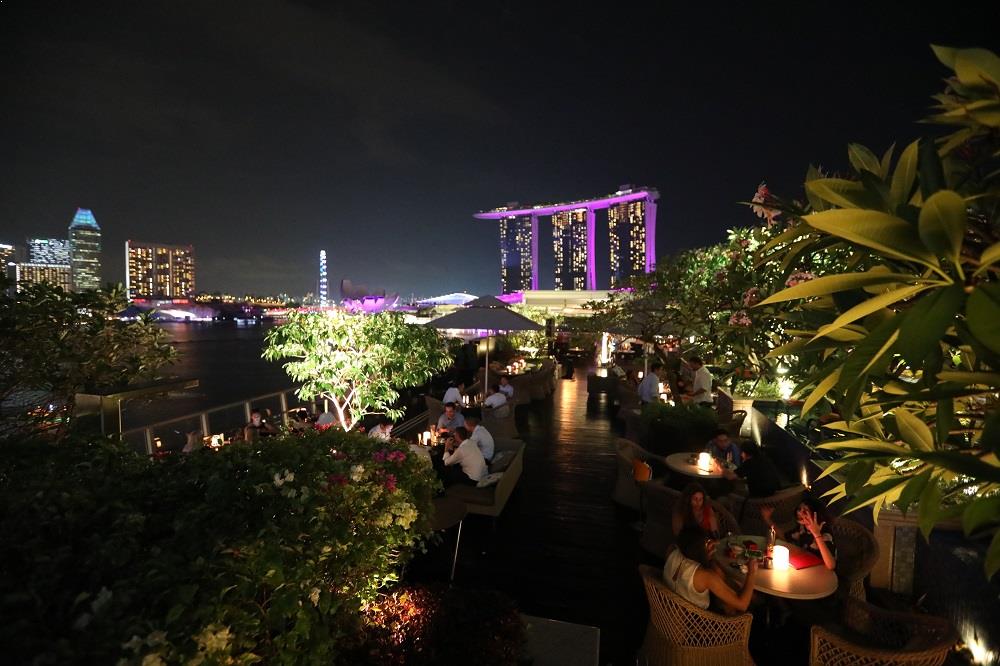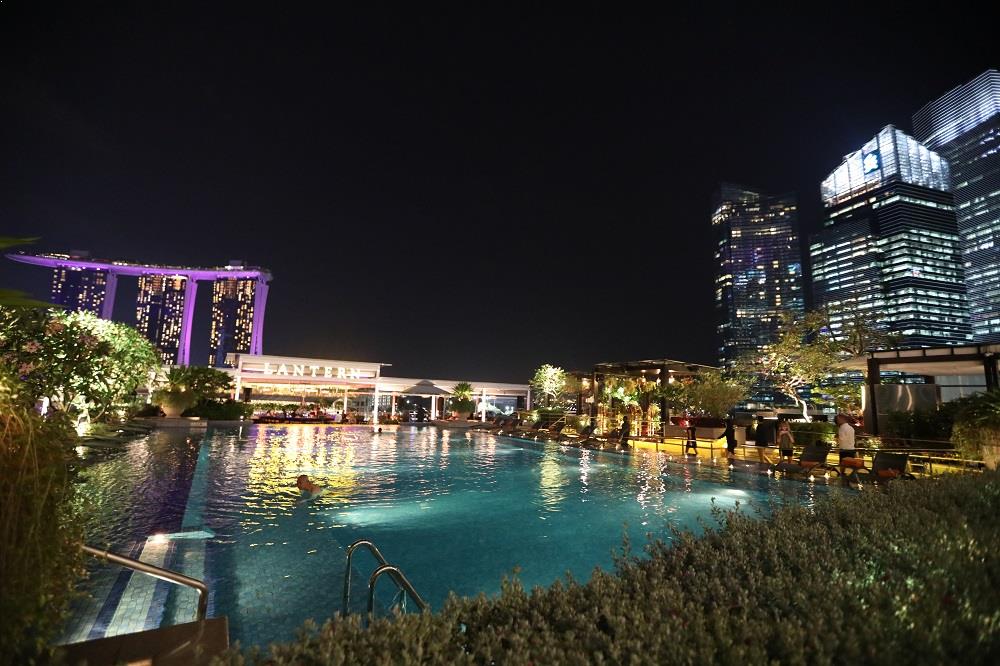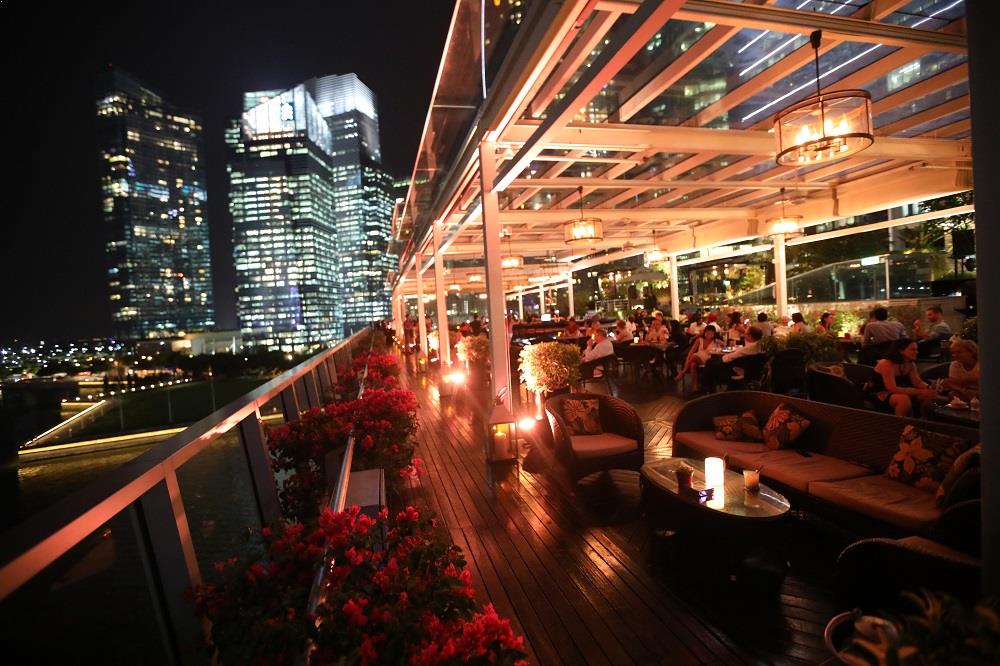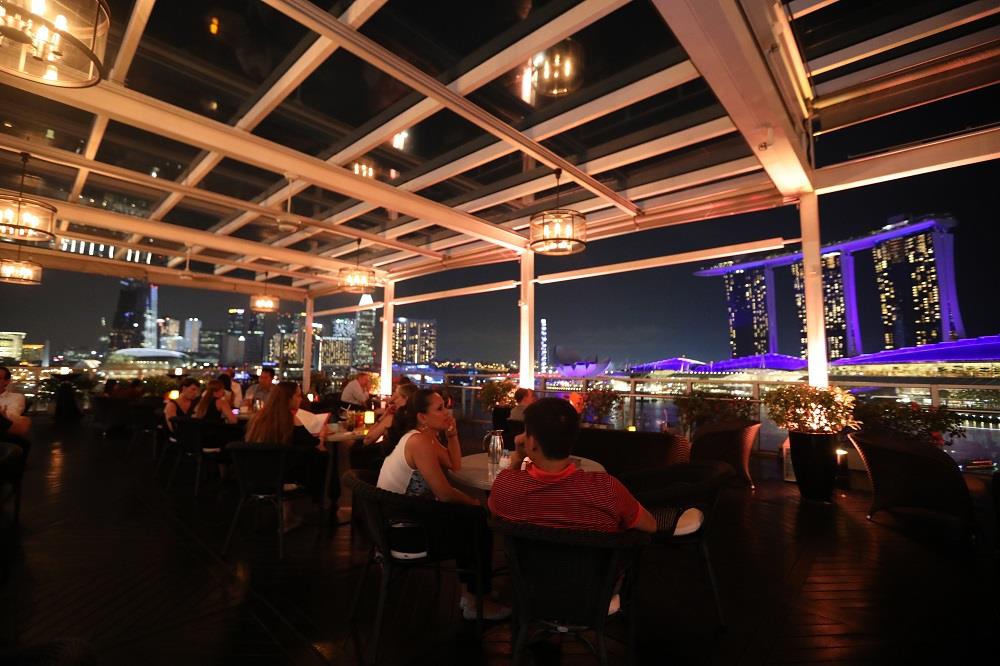 We can recommend Lantern to everyone that are traveling to, or live in Singapore. Book your table in advance and you will have an evening to remember, for a long time. Also, check out the other rooftop bars in Singapore.