Harriet's Rooftop is a pretty new venue on the magnificent NYC rooftop scene. And what a contribution it has become. This is one of our favorite rooftop bars in New York. In fact, one of our favorites in the whole world.
Harriet's Rooftop is located at the luxurious and modern hotel called 1 Hotel Brooklyn Bridge. As the name suggests, the location is close to Brooklyn Bridge (on the Brooklyn side). The best thing about Brooklyn rooftop bars is that you'll get the whole Manhattan skyline as view. And I can't imagen a better view than you get from Harriet's Rooftop.
Service, Food & Vibe
We booked our table at 6:00 PM to get both daylight, sunset and nightlight. The best way to experience a rooftop bar in our opinion. The first thing you'll notice when stepping out of the elevator on the 10th floor, is the fantastic service. All the way from the hostess to the moment you get your seats and place your first order of drinks from the waitress/waiter.
There are a lot of nice sofas to hang out in up here. Most of them by the edge of the terrace with a magical skyline view. The décor feels a little like a classic and luxurious roof garden, with wooden details that create a cozy feeling. Otherwise the vibe is both lively and cozy. In other words, a perfect rooftop bar for both some evening cocktails with your friends or a romantic date with your loved one.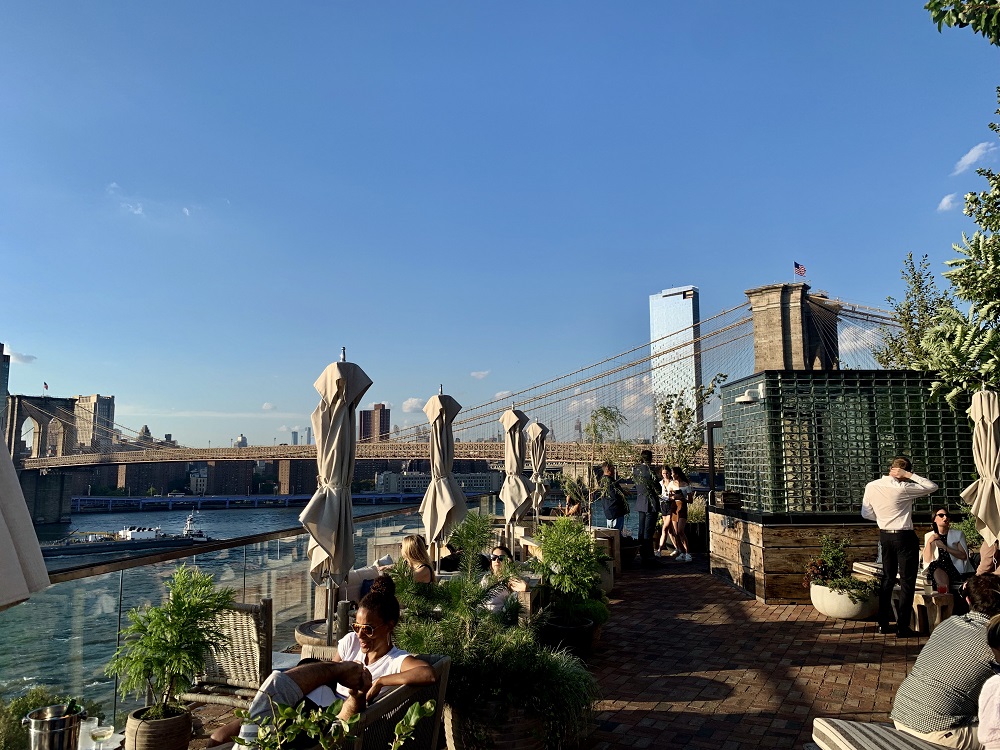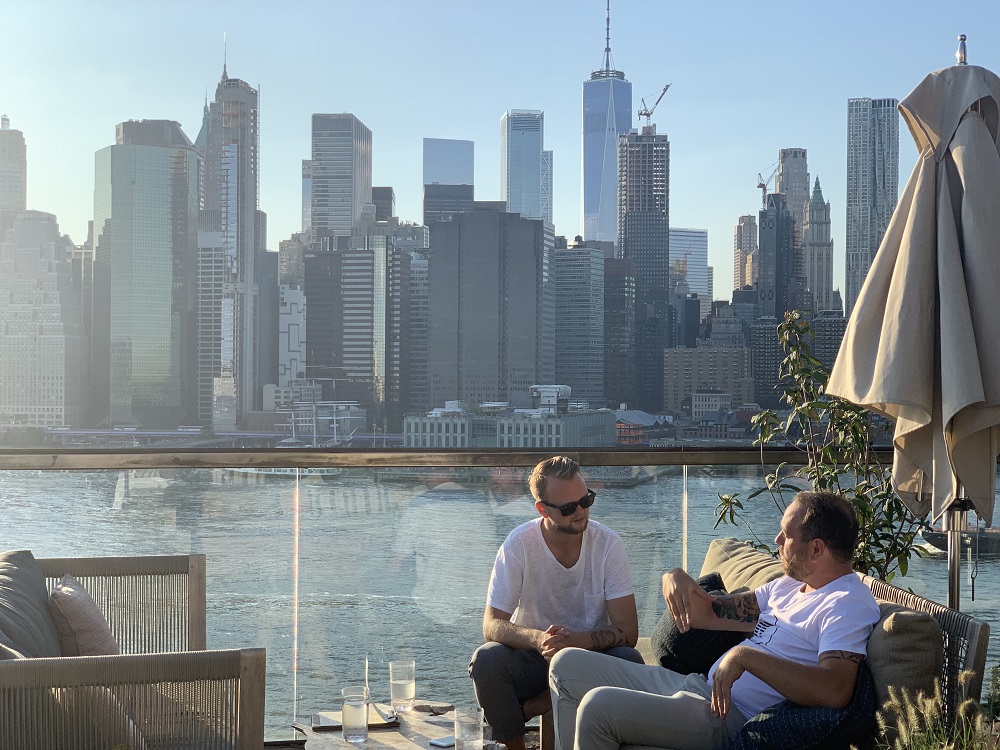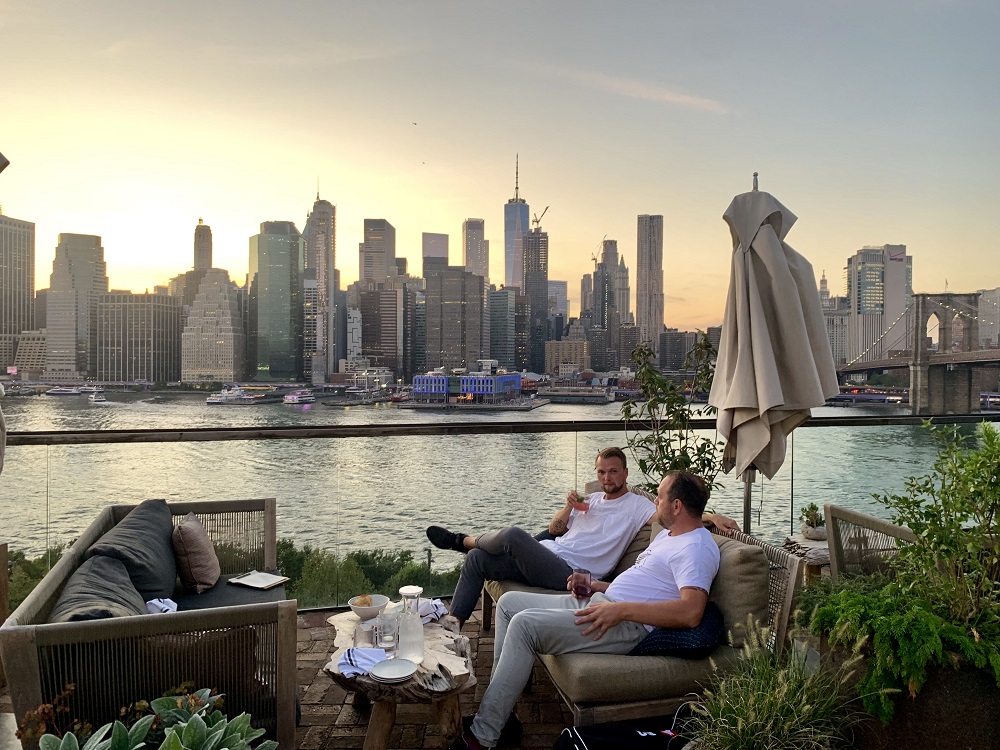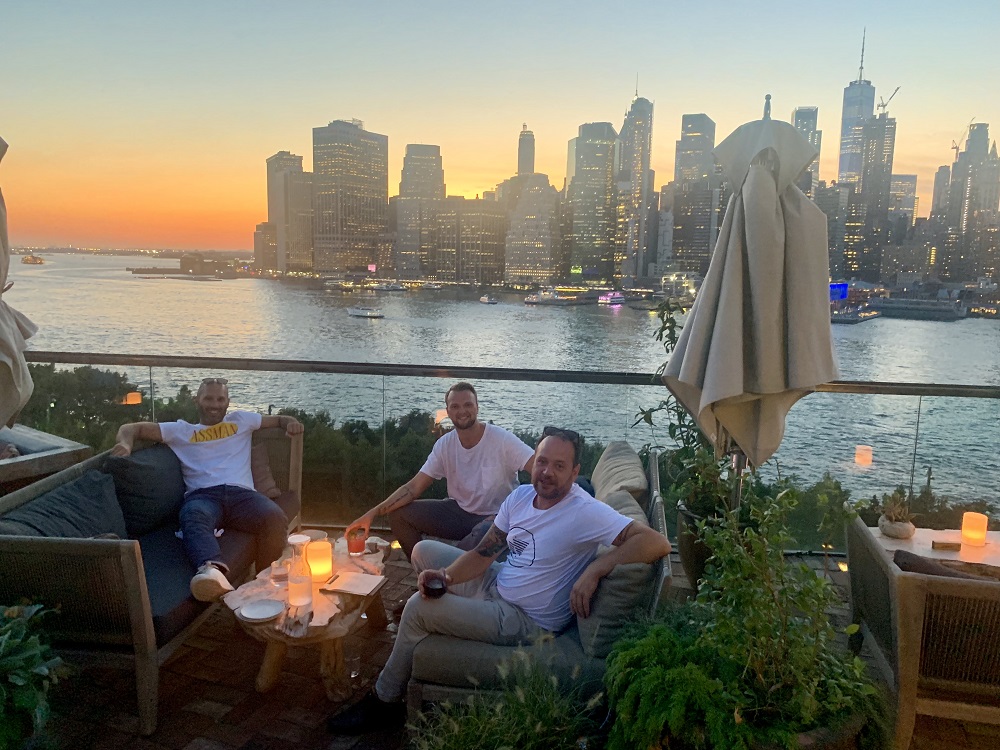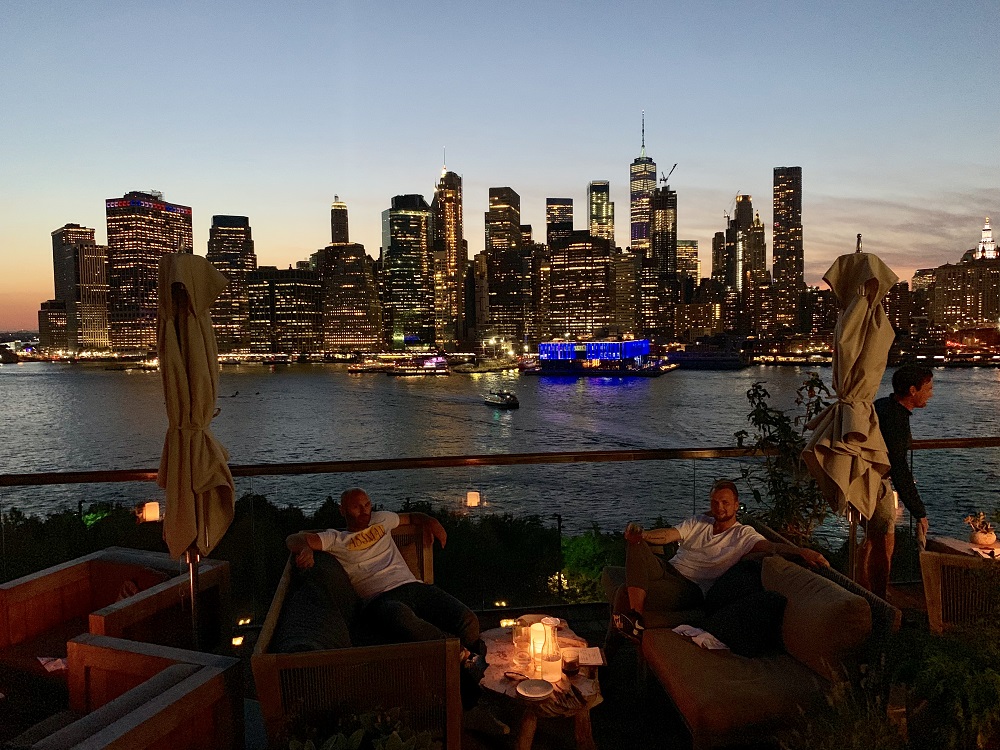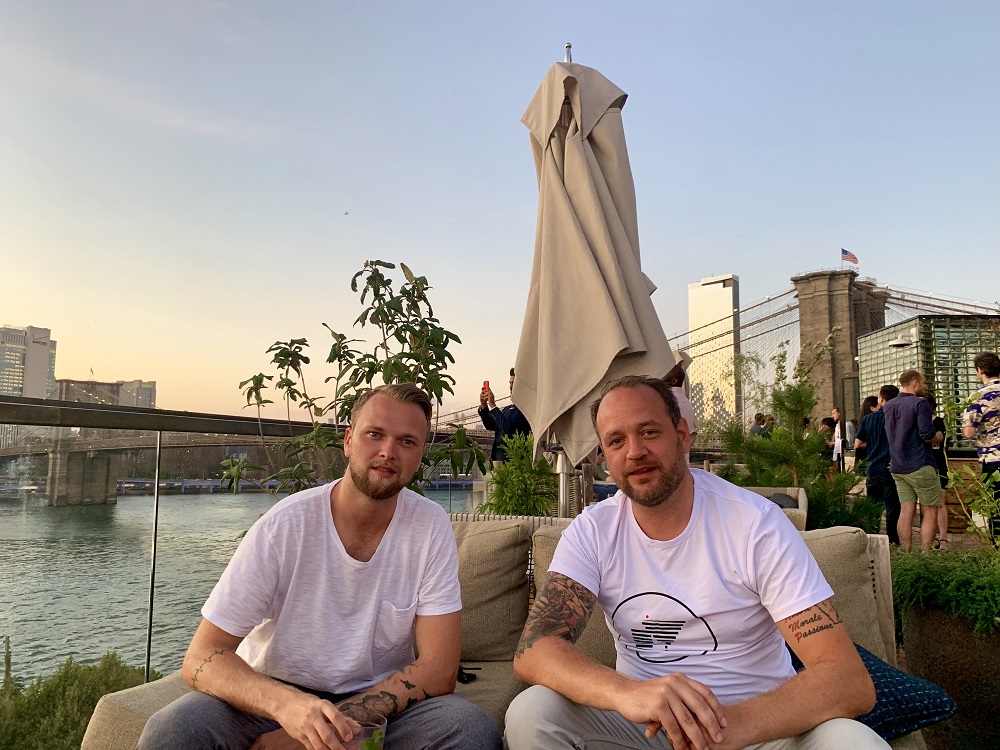 Drinks & Food
Food and drinks is always an important factor when reviewing rooftop bars. And you won't be disappointed with the menus at Harriet's Rooftop. There are many delicious cocktails and bar bites to choose from. We decided to try a little of everything.
Some cocktails (which tasted amazing), some glasses of white wine, a couple of beers and water. The cocktails are well made and presented in a nice way. And most importantly, they tasted great! We tried both drinks with Gin, Aperol, Vodka and Rum.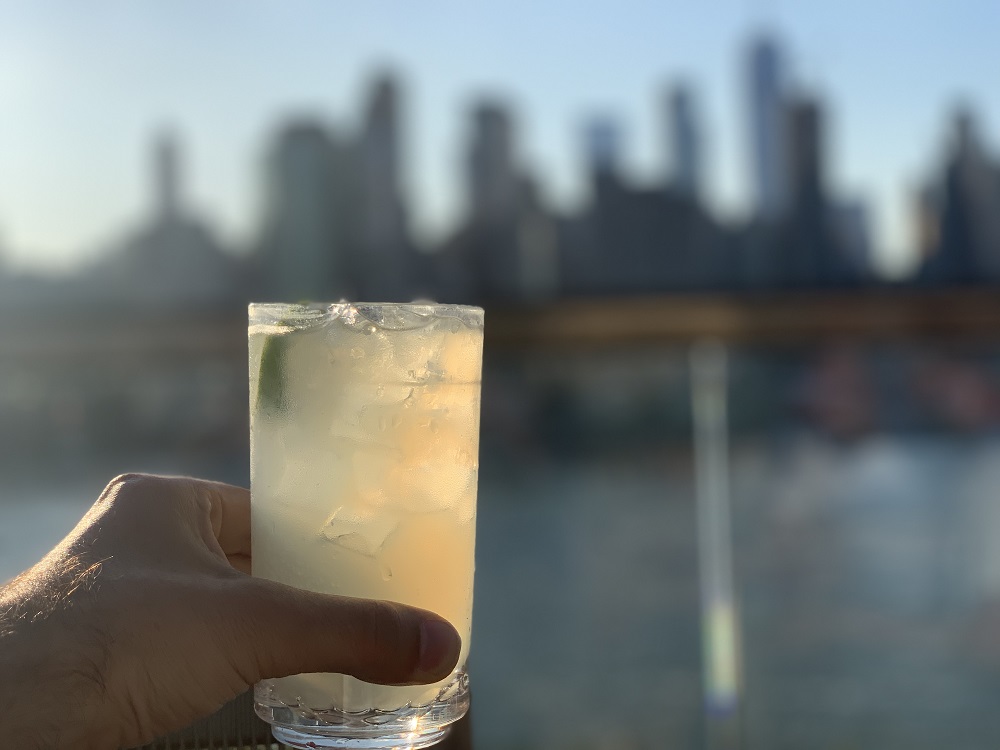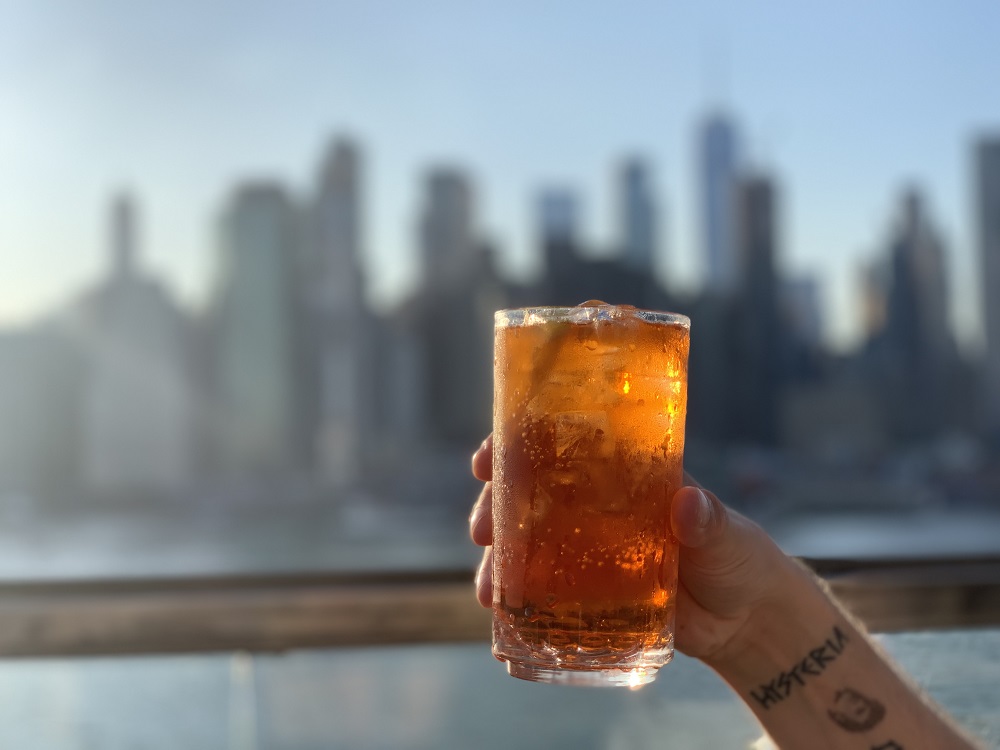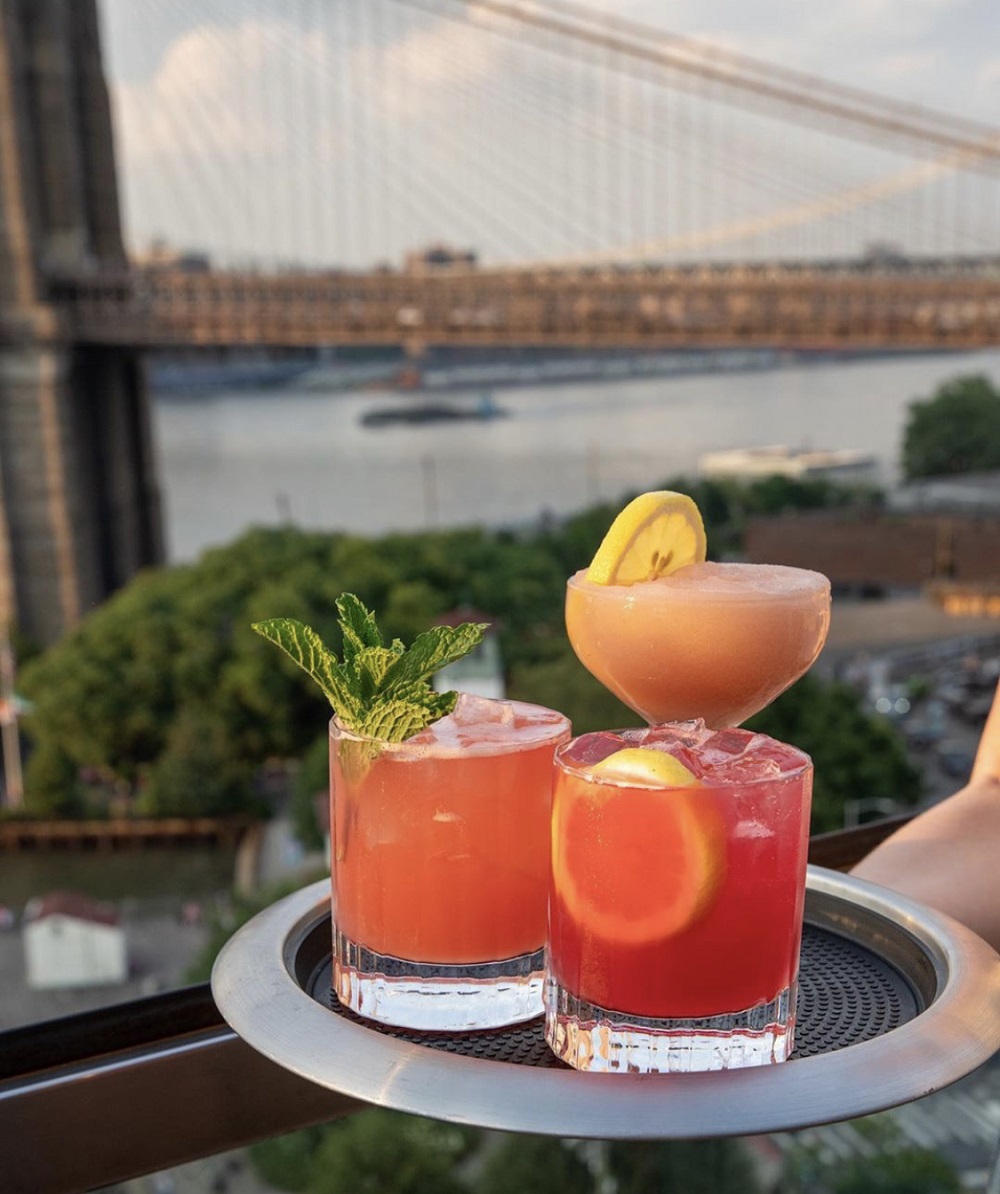 If the drinks where delicious, so was the food. The food menu is very classic for being a rooftop bar. Here you can find different sharing plates and bar bites. We ordered truffle fries with parmesan, guacamole, spicy fish tacos, ceviche and club sandwich. Loved all of them! If I must choose one favorite, it would be the club sandwich. One of the best we've had on a rooftop bar ever. Much thanks to the spicy mayo and nice crust.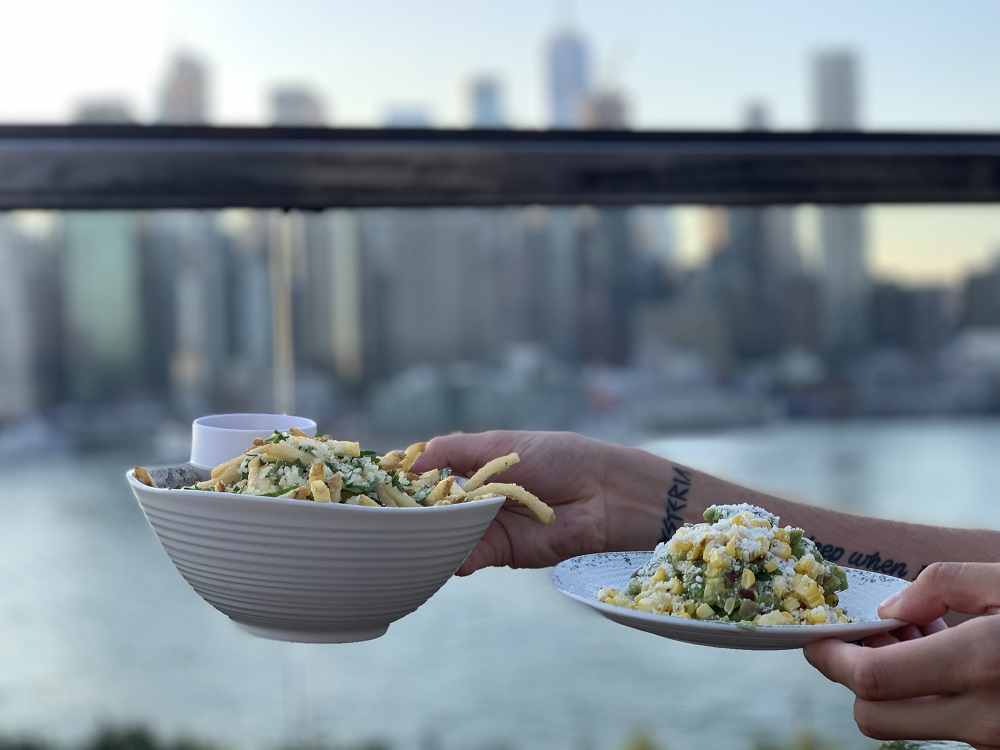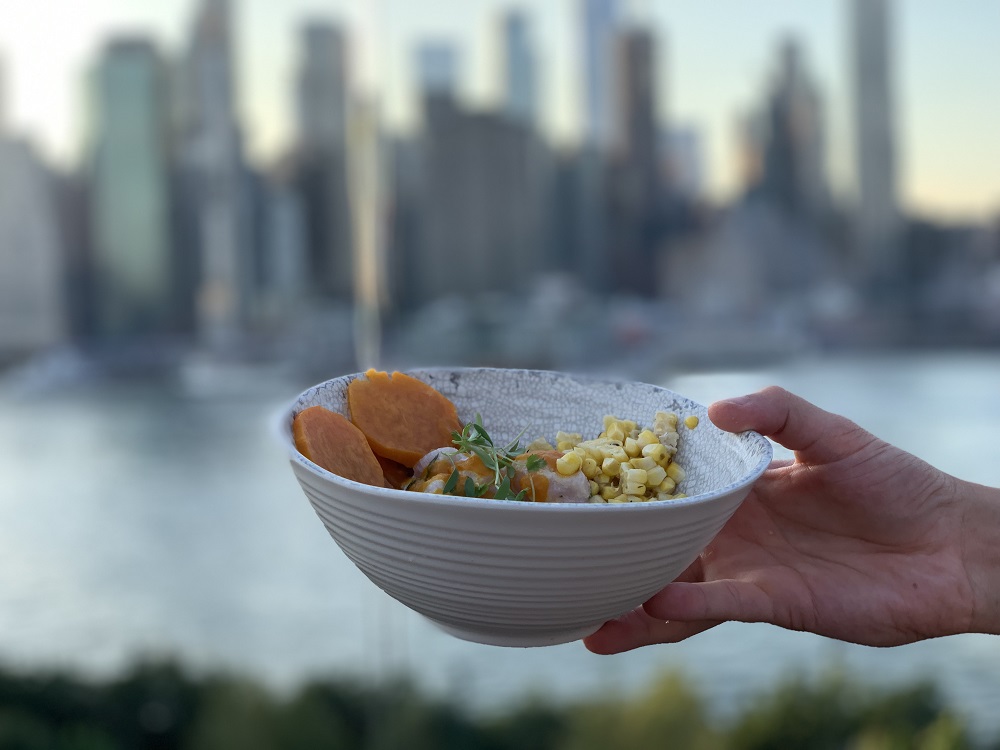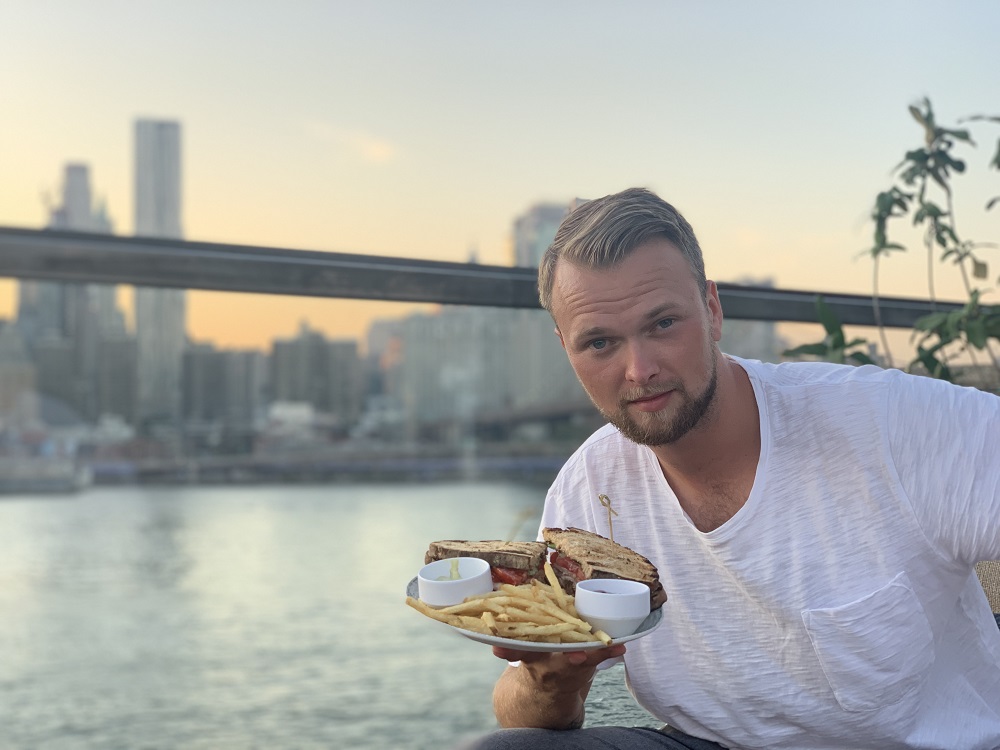 Conclusion
Harriet's Rooftop is one of our favorite rooftop bars off all time. Both thanks to the amazing view, the attentive service, the quality on drinks/food and the lovely vibe. This rooftop has most one can ask for. Make sure to book your table in advance and you'll be in for a night to remember! Also make sure to time the sunset as it's quite magical behind the Manhattan skyline.
Address: 60 Furman St, Brooklyn, NY 11201
• Amazing skyline view
• Rooftop pool and bar
• Great food
• Superb service
• Comfy sofas