We spent an afternoon and evening at Bar 54 where we enjoyed great cocktails, delicious bar bites and a sunset view to die for. Read all about it here:
Bar 54 is one of the highest rooftop bars in New York, perched on the 54th floor of the centrally located hotel called Hyatt Centric Times Square. Up here you'll get one of the best and most grand views in all of Manhattan. You'll be struck by it the moment you set your foot on the terrace. Something you need to experience live to understand.
View & Vibe
If it's one thing that stands out at Bar 54, it's the spectacular view. Every seat on the terrace has a great view over Manhattan. All the way from Times Square to Downtown. If you're lucky to time a sunset (which we were) you'll be in for a treat. The beautiful colors of the sky behind the skyscrapers and over Hudson River is something special.
Bar 54 is a perfect place for some afternoon cocktails. The atmosphere is vibrant with a great variety of both tourists and locals.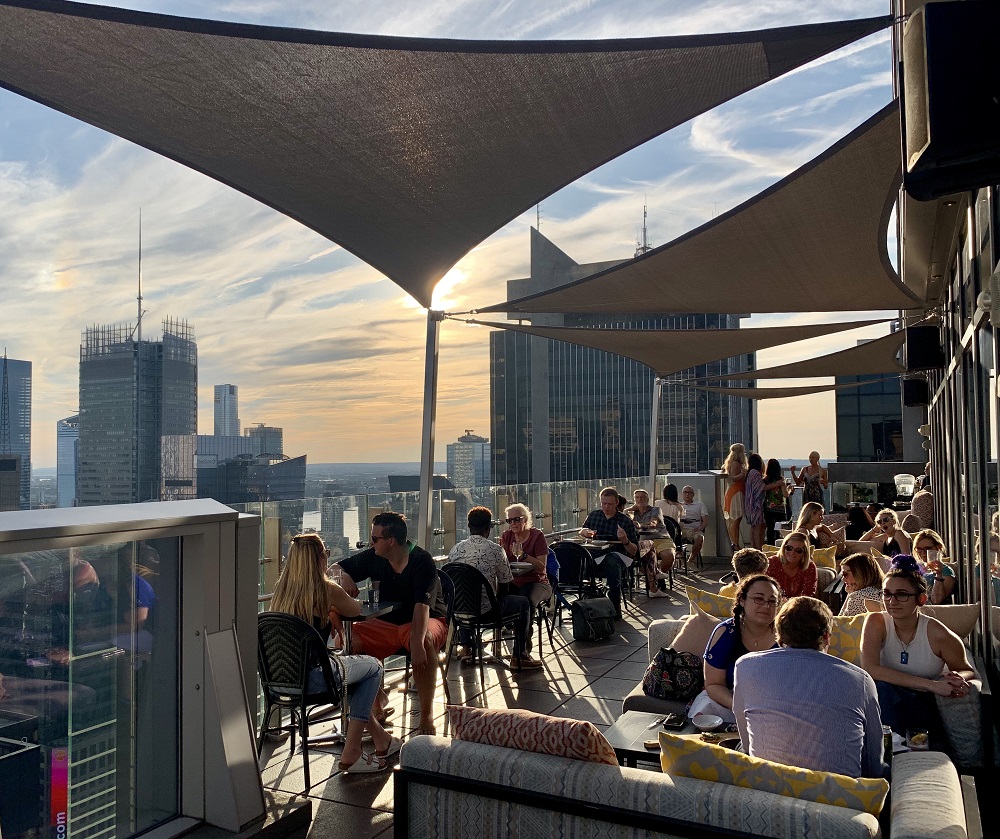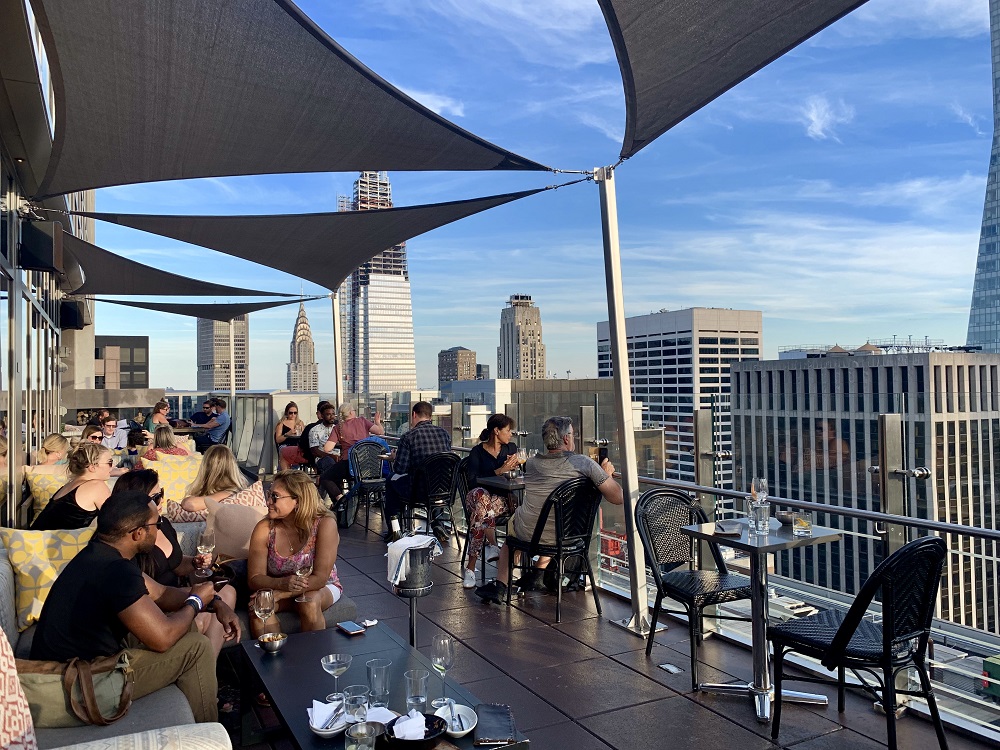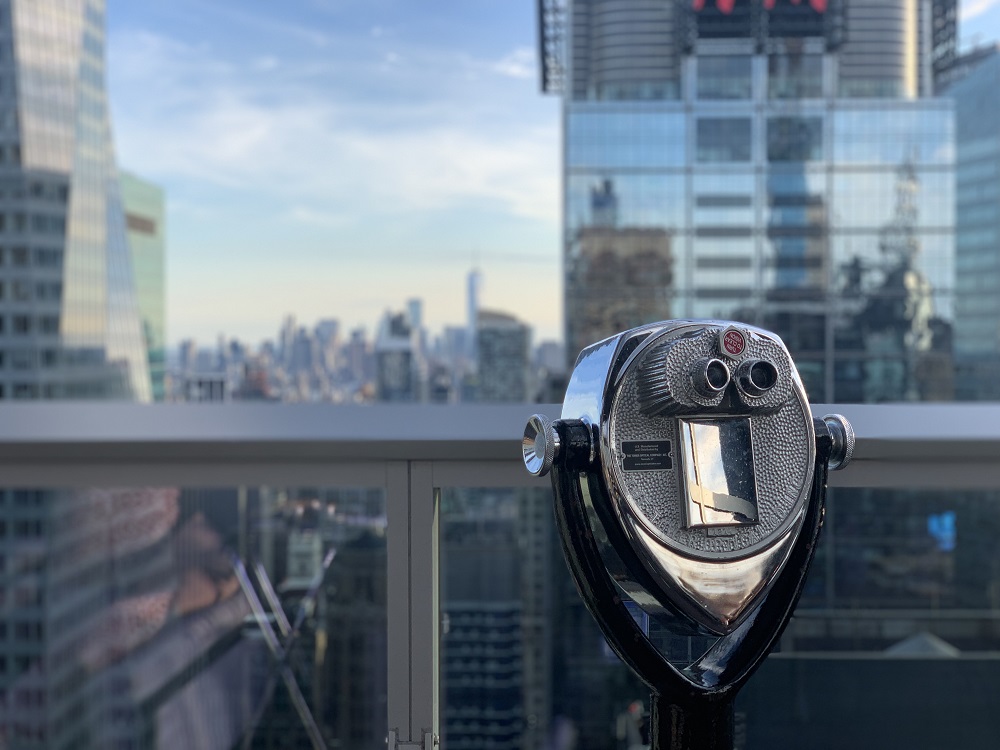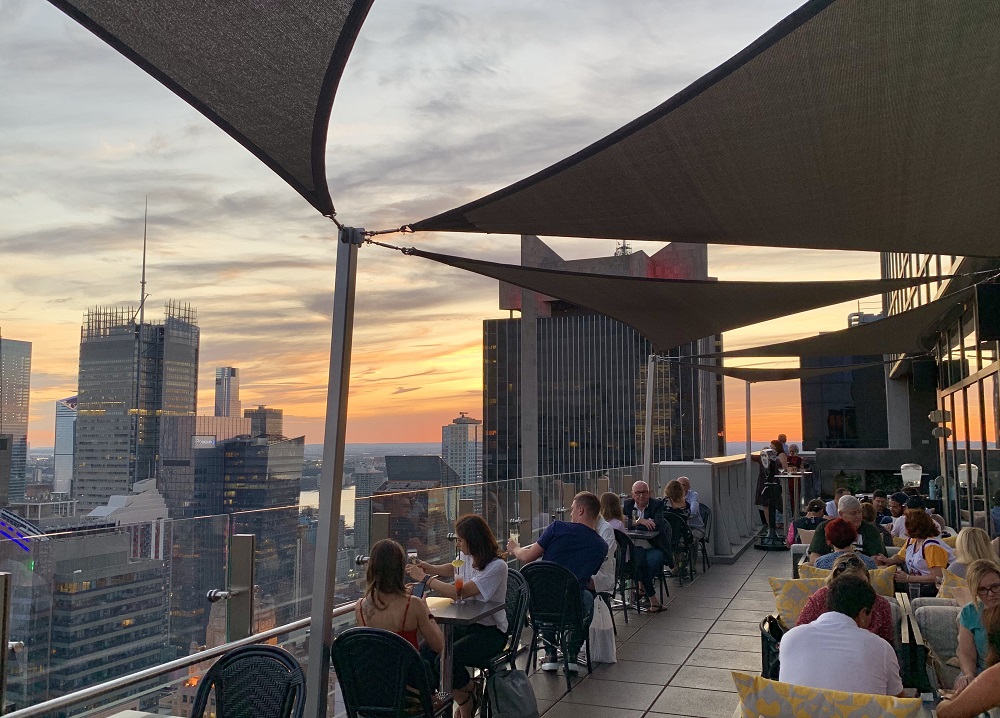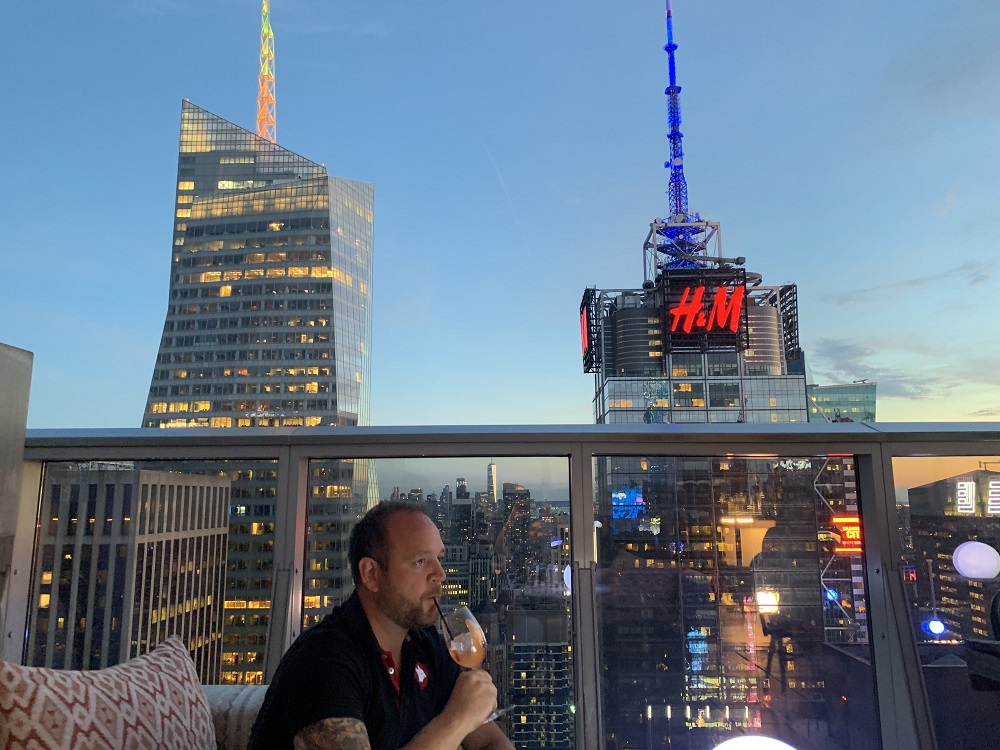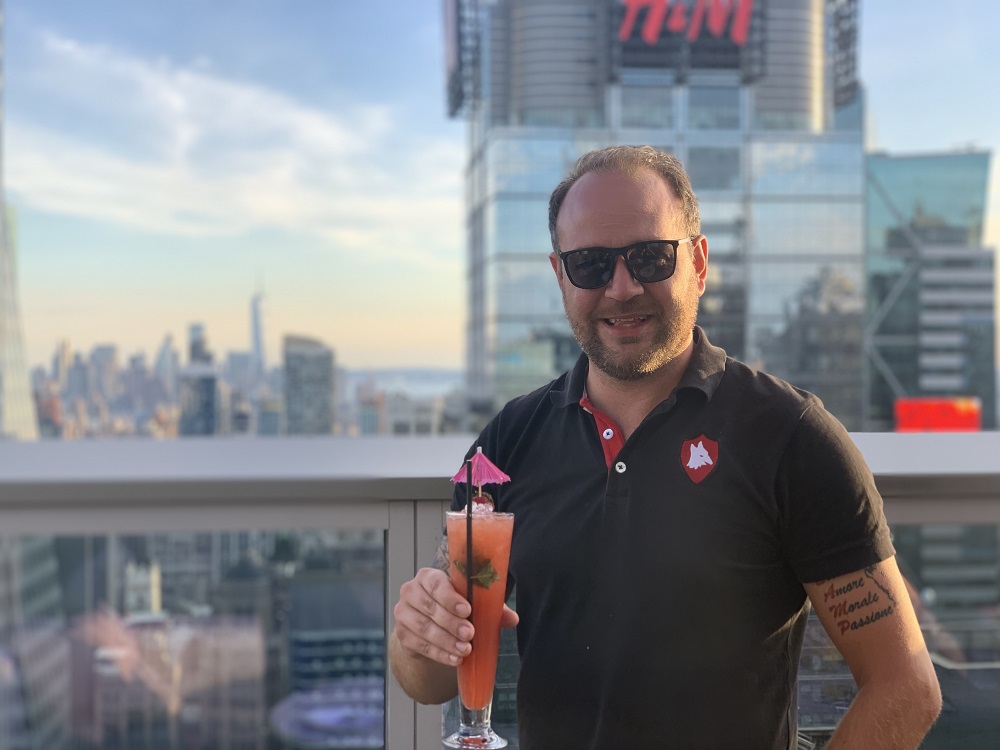 Drinks & Food
We decided to try both some different cocktails and some signature bar bites. And we can guarantee that both the taste and presentation is very good. Just check out the pictures and see what you think. The food here is perfect to share. Order some different ones to get a taste of as many as you can. It's well worth it. The gyoza dumplings, tenderloin skewers and meatballs were particularly good.
If you're a cocktail lover, Bar 54 is a good spot. The cocktails are presented in an Instagram friendly way and also with a delicious taste. We tried some different ones and I can honestly say that all of them were super tasty.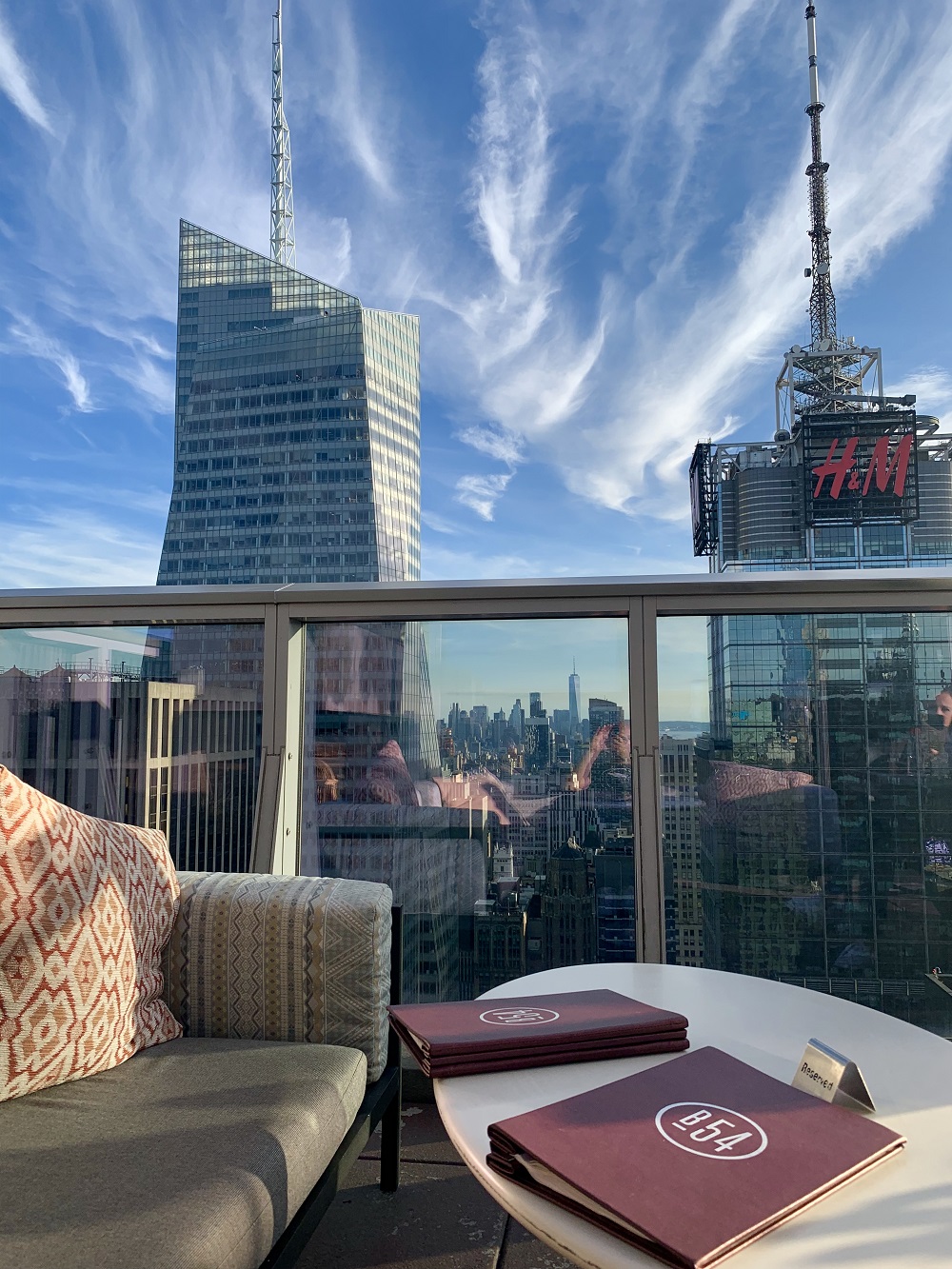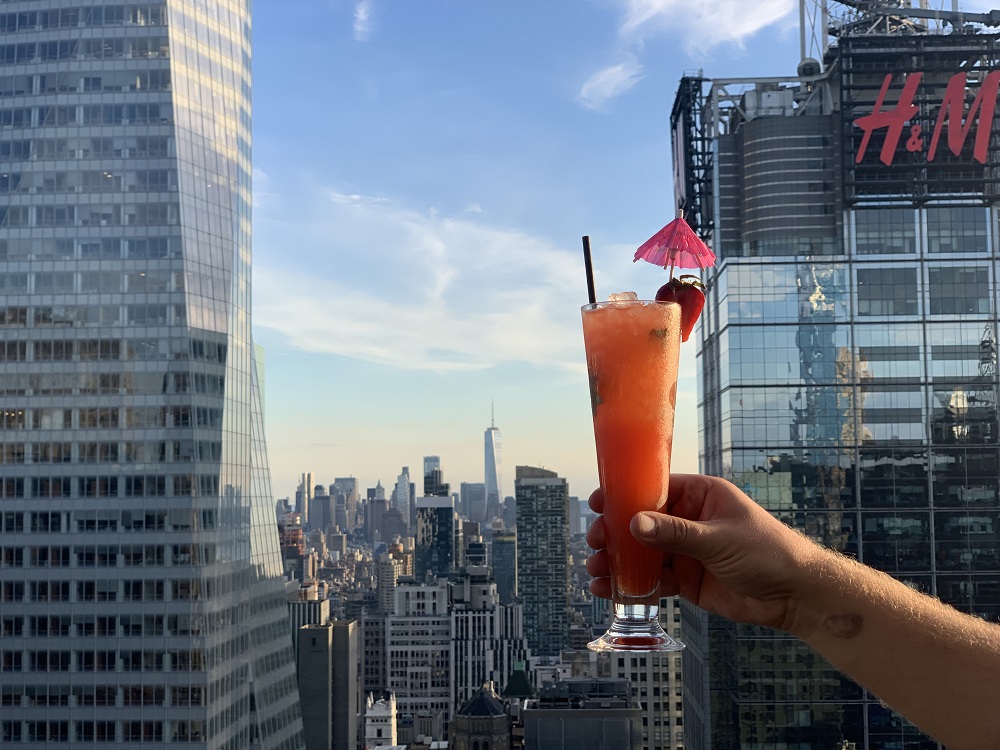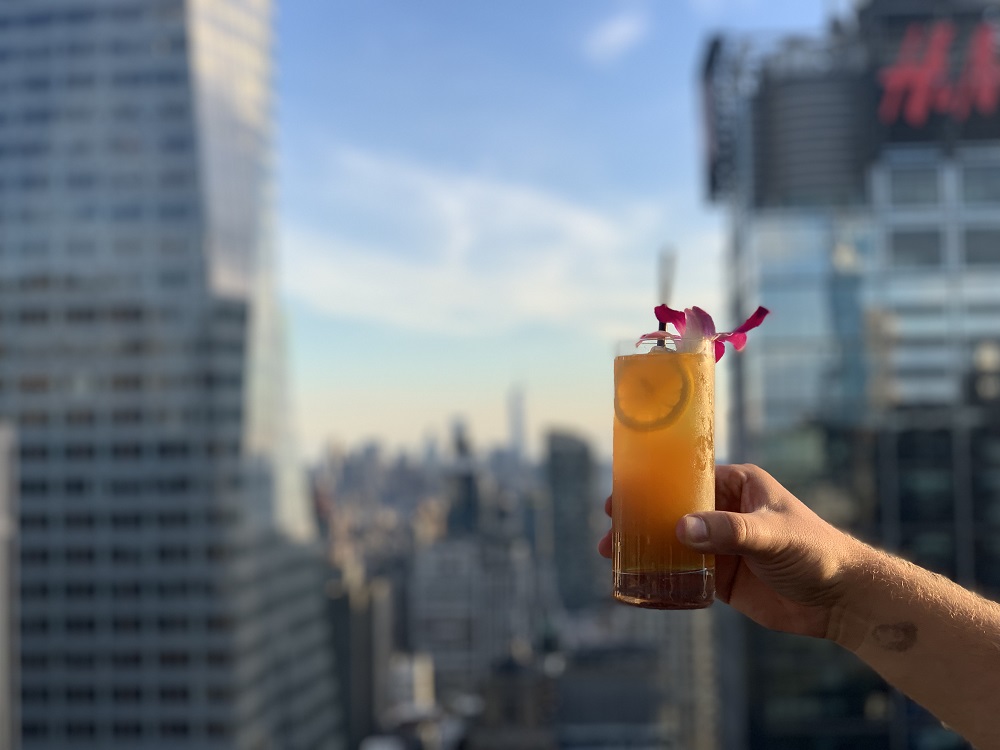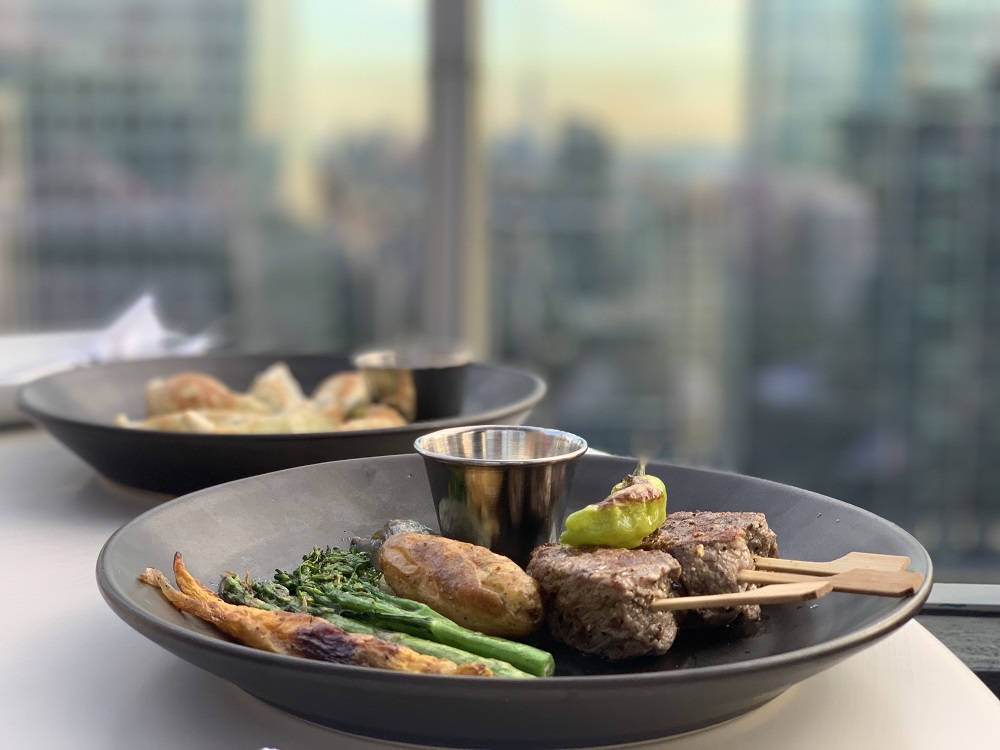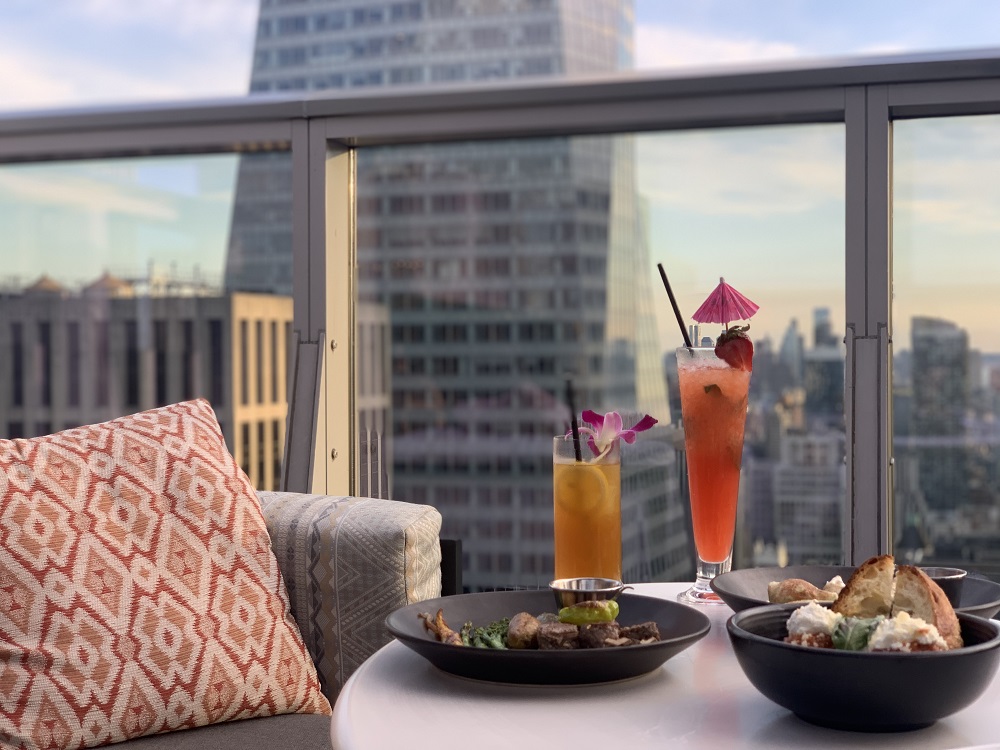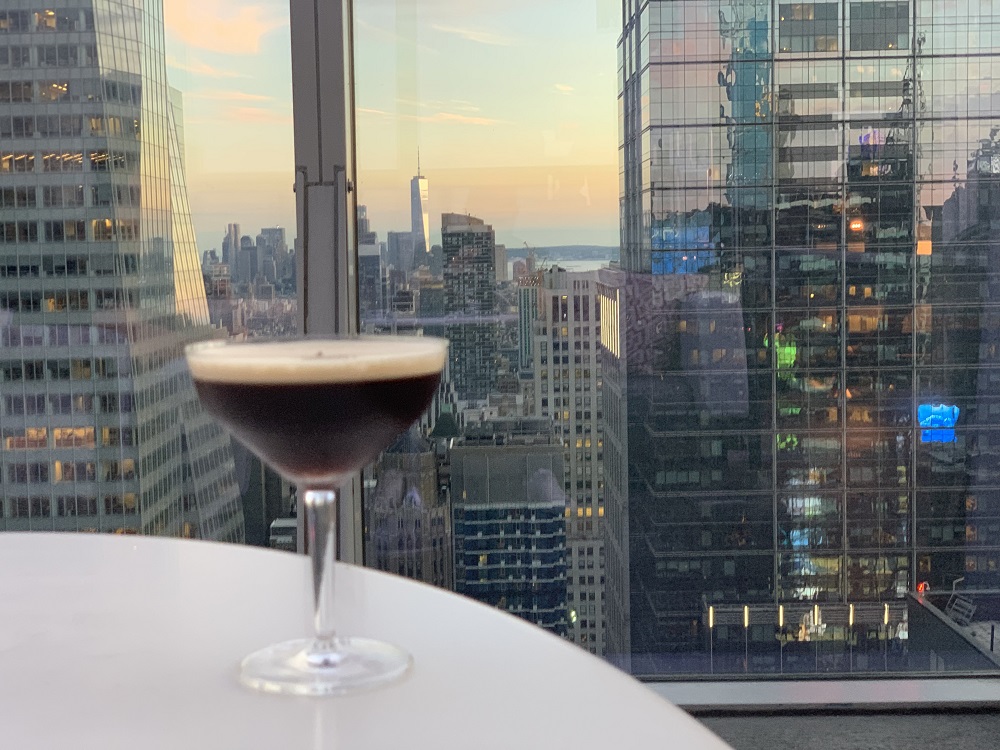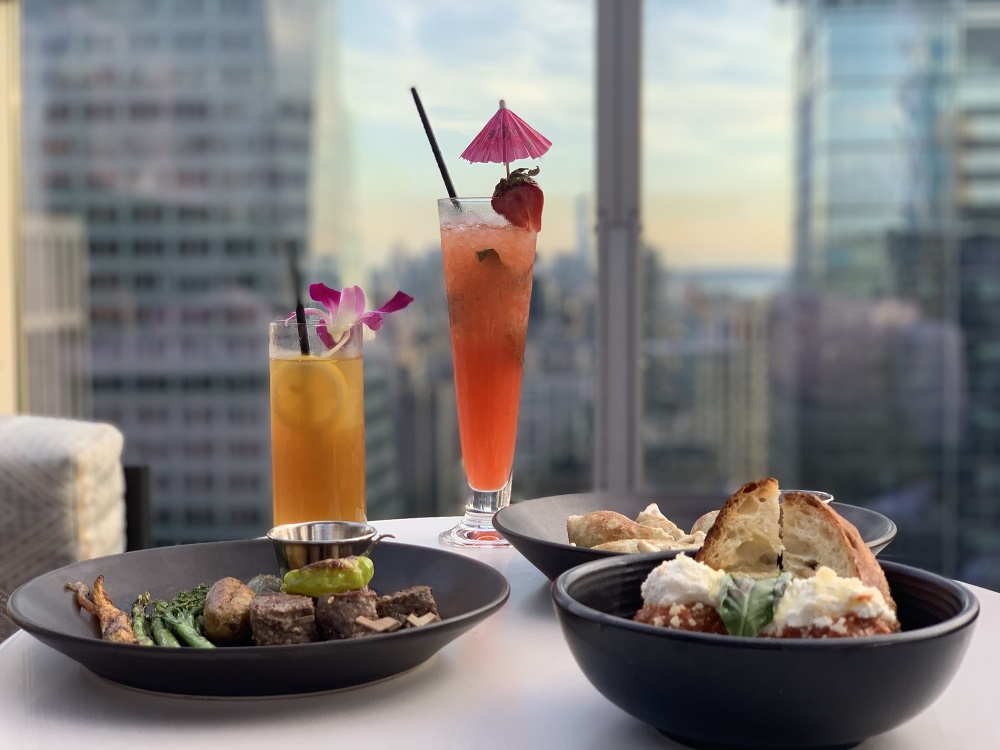 Conclusion
We can recommend Bar 54 to everyone that are looking for a rooftop bar with a spectacular view in NYC. One of the best in New York. You will get some magical pictures from up here. Another tip is to visit the bar just before sunset. Book your table in advance to secure a great spot. Also extra plus t the tasty drinks and food.
Address: 135 W 45th St, New York, NY 10036
• Amazing view
• High altitude
• Good drinks and food
• Beautiful sunset