Forget about dress code, anxiety about if the new pants are cool enough and put the iron back in the closet. In the spirit of the Naked Chef and the naked restaurant (The Bunyadi), finally there has also opened a naked rooftop bar in London.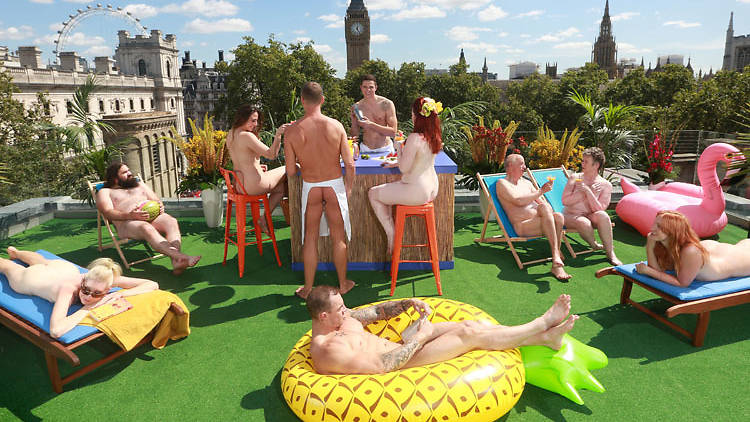 View and a...view!
If you prefer places that are a little bit more dressed, then check out the best London rooftop bars here.
From the terrace you get a magical view of the city and some of the most famous landmarks such as Big Ben, London Eye and Westminster Abbey. The bar serves nice drinks and you can settle down in some sunbeds, a hammock or why not be a daredevil and try the trampoline. In many ways this is a beautiful rooftop bar similar to many other rooftop bars.
The big difference here is that everyone are naked. The bartender who made you the drink. Naked. The nice person next to you at the bar, naked. And if you yourself have managed to get here, you are? Right, naked.
If you get tired of the views of the London skyline, then this is the rooftop bar where you can vary and enjoy a totally different kind of view... The two words "rooftop nude" has never been more appropriate.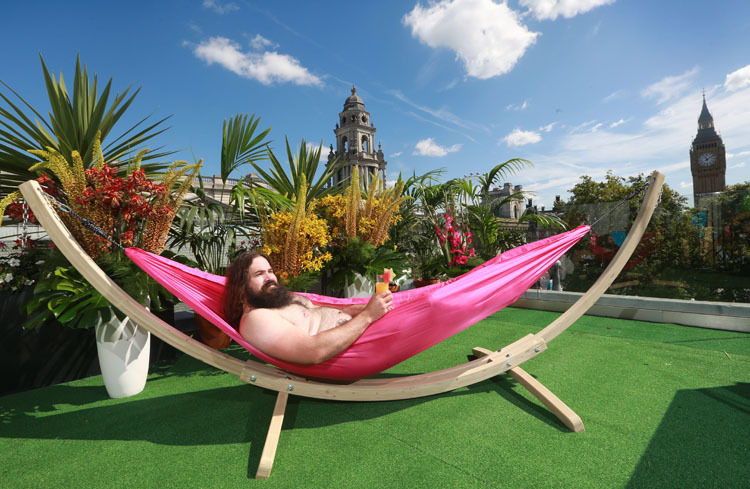 Hangin loose in the hammock
But before you do not pack any clothes at all and head out to grab the first flight to London, there's a small catch. The nude rooftop bar has been created to promote a streaming company (NOW TV) and is only open to some lucky and chosen ones. What you need to do is email comboterrace@taylorherring.com with your name/age/email and it could be you who gets to go to the rooftop bar wearing nothing but your real birthday suit.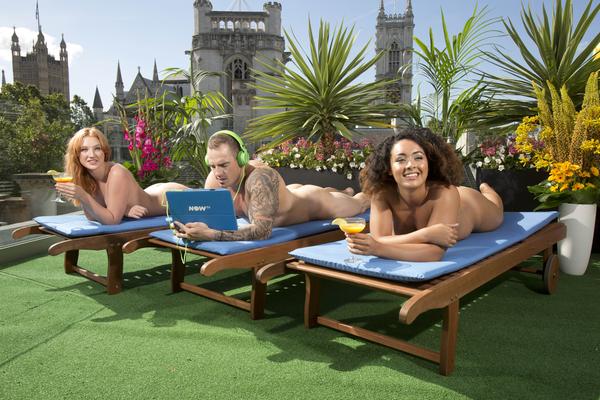 Even out the tan
Read more about the nude sun terrace here.