Surrounded by magnificent mountain scenery, St. Michael im Lungau lies at 1075 meters above sea level, in the Austrian state of Salzburg.
A wonderful destination to experience in both summer and winter, there is one special place to stay to make your visit even more memorable: the exclusive and modern apartment hotel Das Liftplatzl.
Das Liftplatzl
Located right next to the gondola lifts and the ski piste, Das Liftplatzl is set to be your comfortable, upscale home-away-from-home. The lift carries you quickly and comfortably to the heart of the Speiereck ski area.
Family run and owned, Das Liftplatzl opened seven years ago, and has since grown into a fully mature business, filled with heart and hospitality.
Offering several different types and sizes of appartments, the modern units come with at least one bathroom, a sofa and wooden floors. Most units offer a balcony or a terrace with panoramic mountain views and most await guests with a fully equipped kitchen or kitchenette.
There is also an on-site restaurant, called Sonnzeit Restaurant, serving both pizza and Austrian cuisine.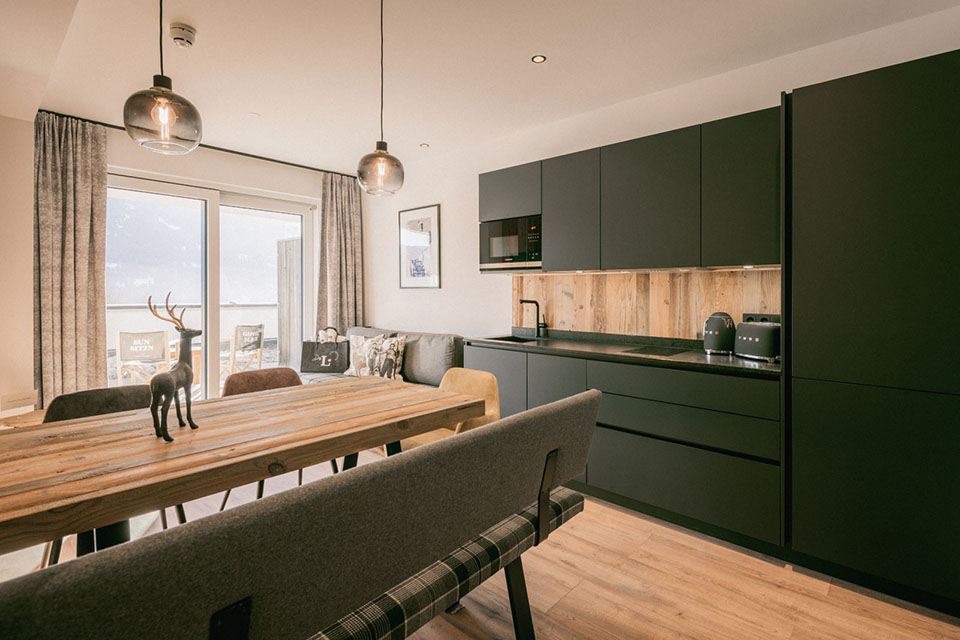 Das Liftplatzl
Sky Pool & Sauna
After a full and exciting day of skiing or hiking, you deserve to unwind, and Das Liftplatzl really offers prime amenities for relaxation.
Free of charge for guests staying at the aparthotel, there is a lovely Finnish sauna and a spacious, comfortable and peaceful relaxation area.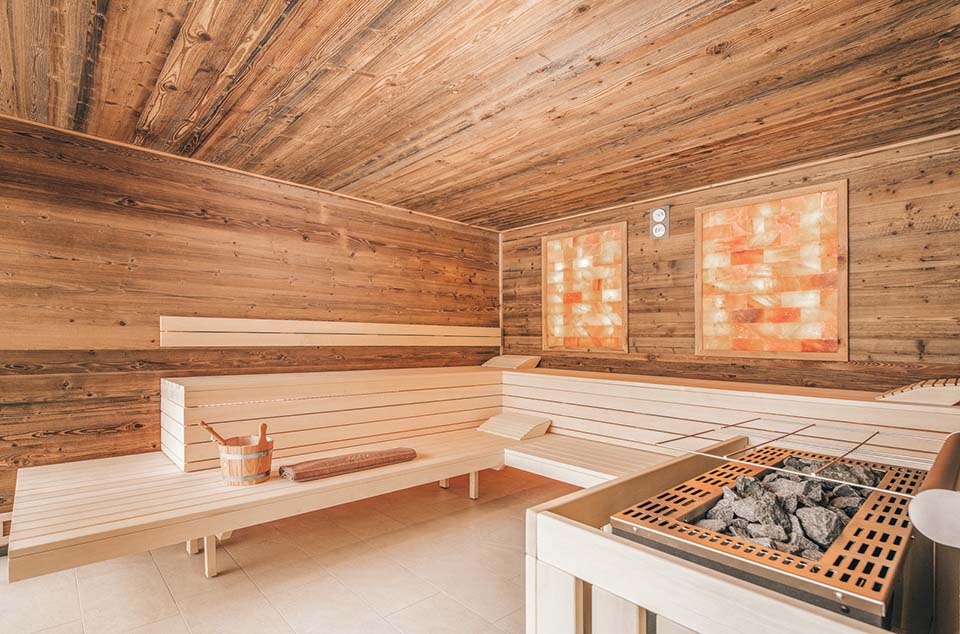 Das Liftplatzl
Even more elevated and fantastic is Das Liftplatzl rooftop and Sky Pool, a spot that is like balsam for any soul.
Surrounded with panoramic views over the majestic mountains, the projecting Sky Pool floats above the surroundings. Heated to 36 degrees celsius, here you can enjoy dips with a view no matter the season.
Step into the water for crisp sunrise sessions or cosy nigth time swims, or make it a full day of leisure by the pool. With casual Deep House music and and charming fire-pits, it is easy to loose track of time.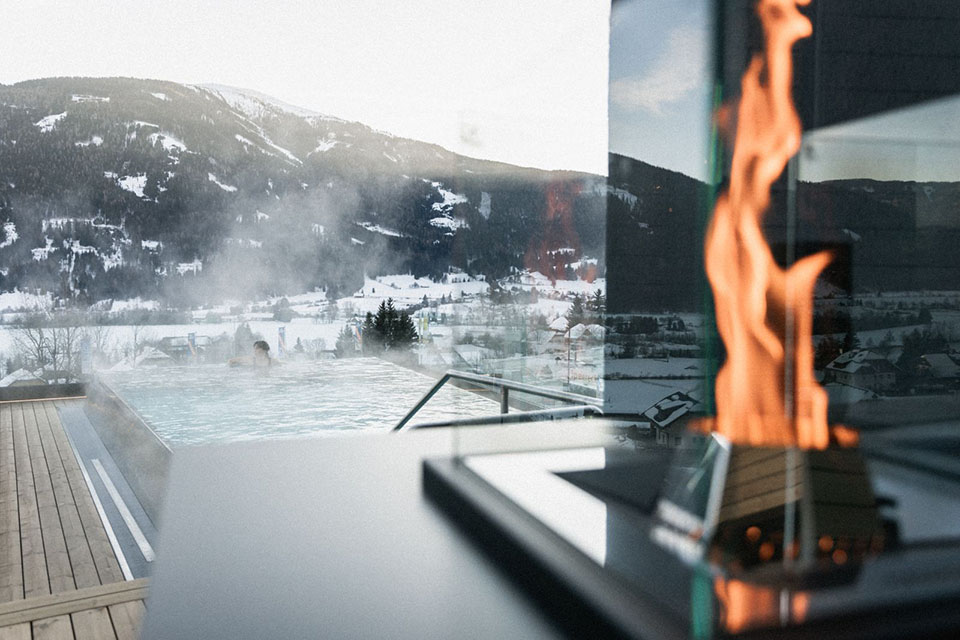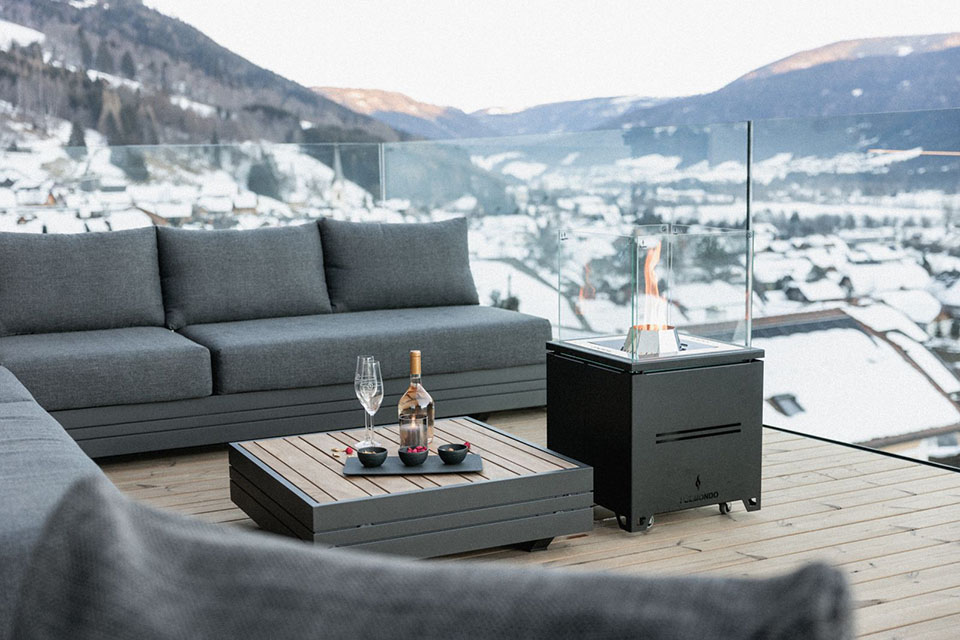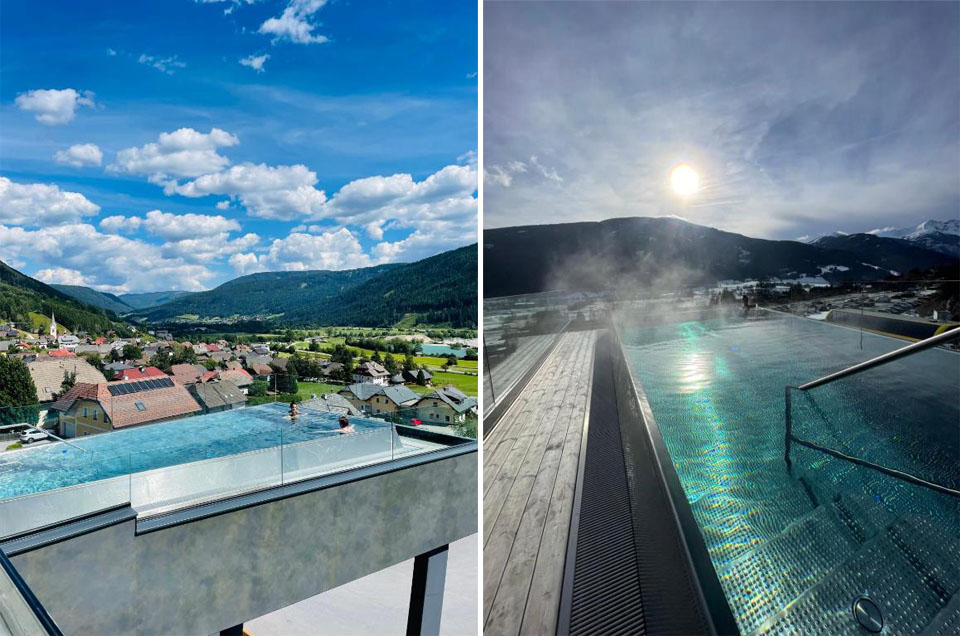 Das Liftplatzl
Easy to tell, Das Liftplatzl is a fantastic destination for an unforgettable holiday filled with relaxation and enjoyment. Experience mountains of happiness by booking a stay right here.