The charming and picturesque city of Lucerne is found in the heart of Switzerland, on the shores of Lake Lucerne and in between the Swiss Alps. To get the best views over this beautiful setting, aim for the fantastic ART DECO HOTEL MONTANA.
With a hillside location, the best four-star city hotel in Switzerland directly overlooks the lakeside promenade, with breathtaking views over the lake, the mountains and Lucerne's historic centre.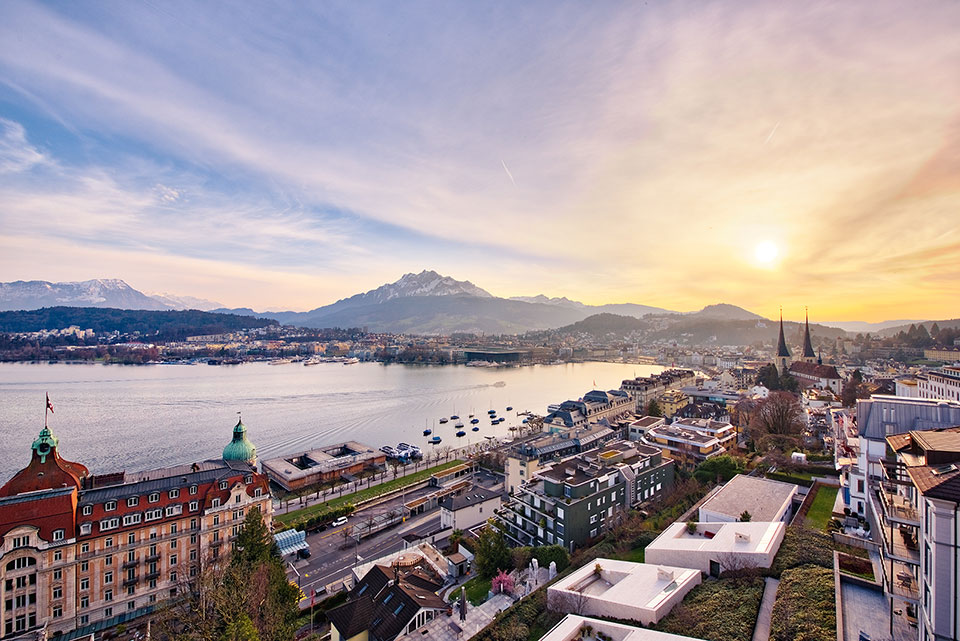 ART DECO HOTEL MONTANA
Amazing views are however far from the only thing ART DECO HOTEL MONTANA has to offer. Here you can enjoy gourmet cuisine, which was awarded 15 points by the Gault & Millau restaurant guide, a cigarr in the Hemingway Rum Lounge or live music in the Louis Bar.
The numerous events held by ART DECO HOTEL MONTANA have already become legendary in their own right; from jazz concerts to cookery classes with the head chef in the Kitchen Club – the only place in Switzerland where you can find 'show cuisine'.
For more elevated relaxation, a visit to the MONTANA Beach Club rooftop bar is a must on any summer day or evening. This summer hot-spot comes with all the right Mediterranean vibes, just that the ocean is replaced with Lake Lucerne.
While the MONTANA Beach Club is a summer-only destination, the hotel offers an even more elevated rooftop pleasure year-round, with the top-level rooftop jacuzzi's.
Penthouse Rooms & Rooftop Jacuzzi
Each of the hotel's 61 Art Deco rooms and suites are individually furnished, and while they are all gem's, the top floor Penthouse Rooms offer something extra.
With a concept called "hotel-within-a-hotel", here you can upgrade your stay to a five-star category, with additional comfort and service. There are 19 Superior and Penthouse suites, where 10 of them have a private rooftop terrace with Jacuzzi. Like the Penthouse Spa Superior Suite and the Penthouse Junior Suite.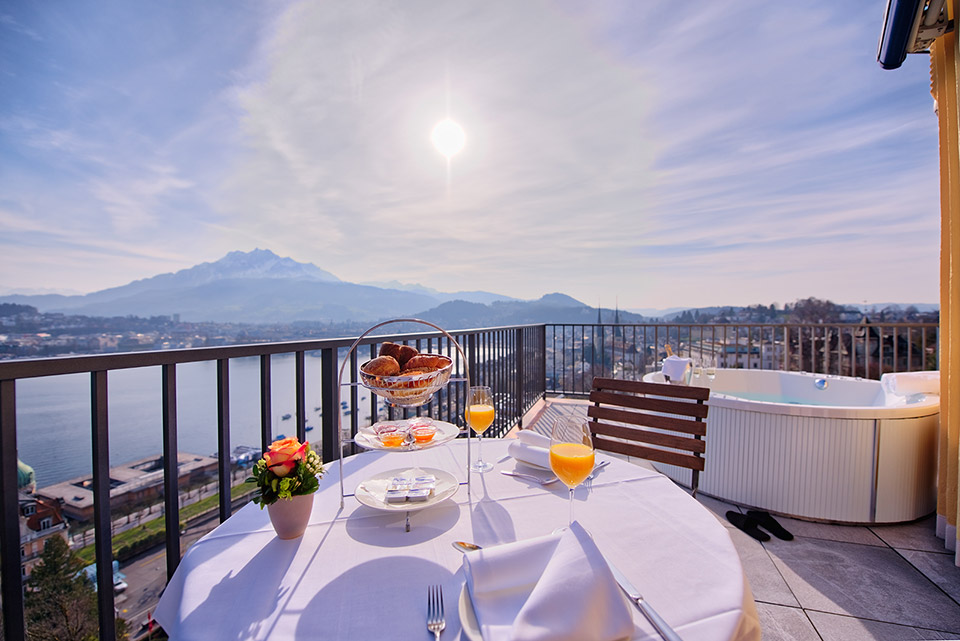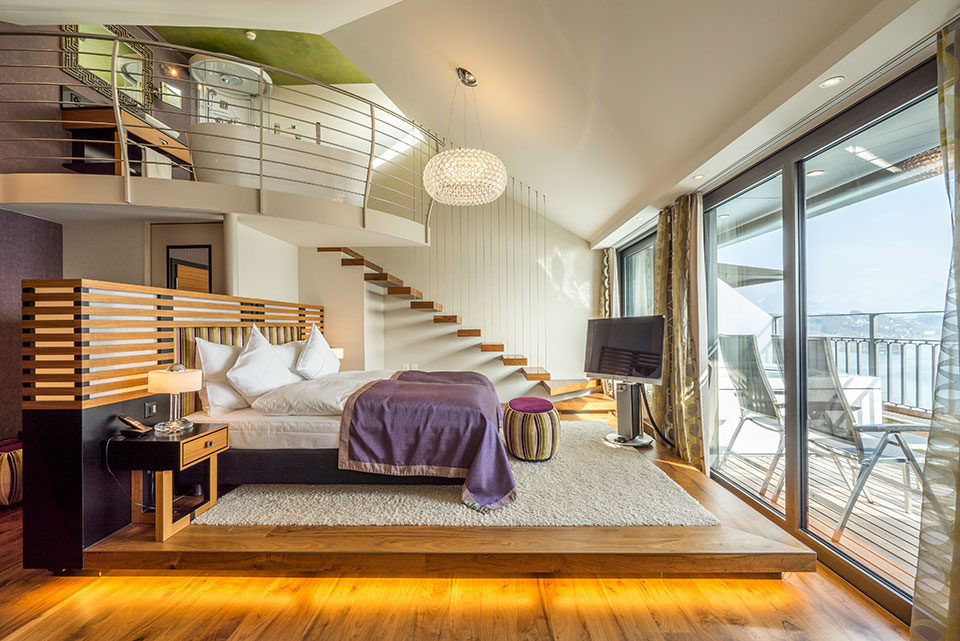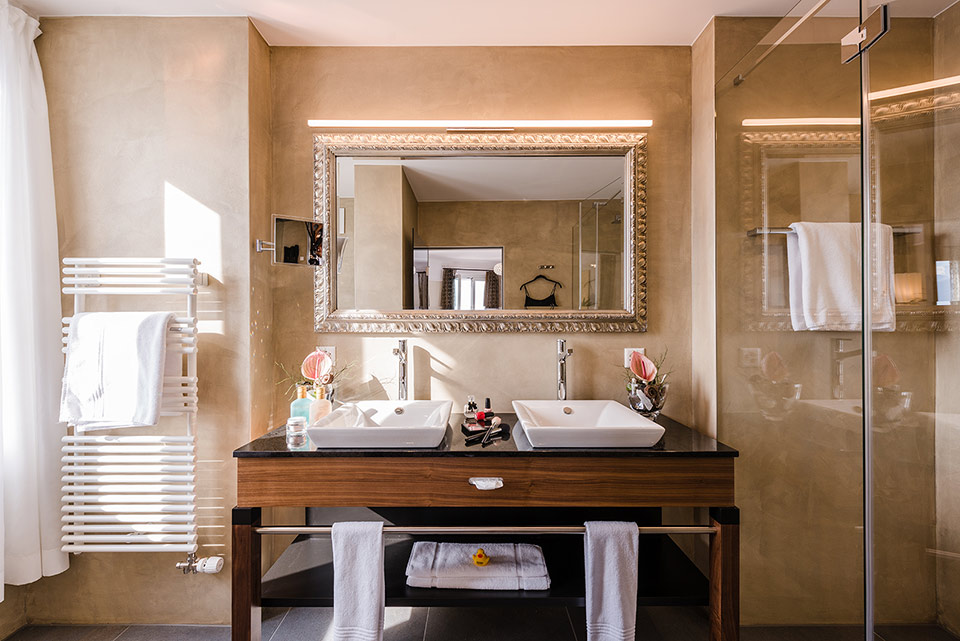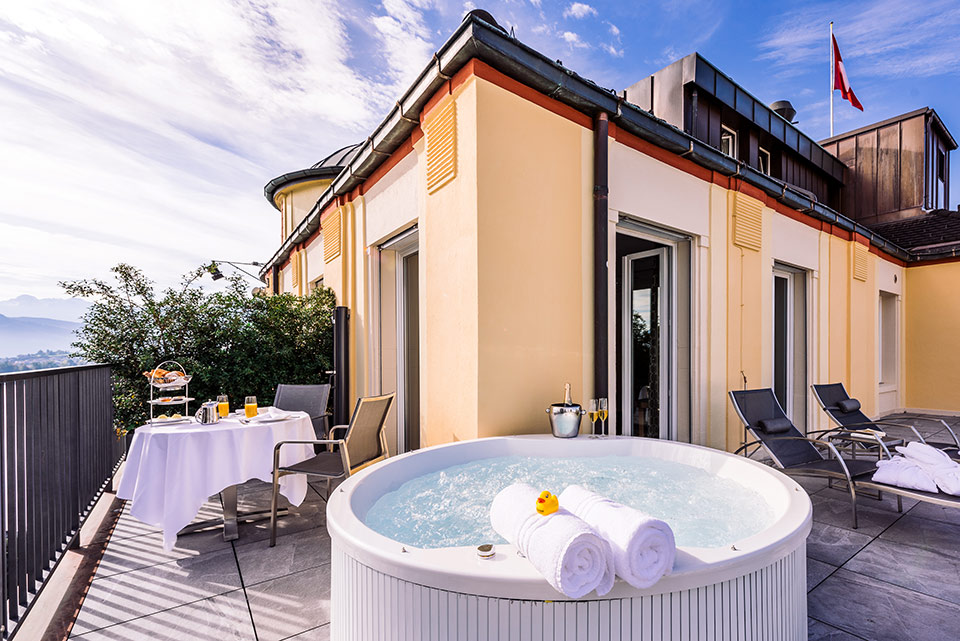 ART DECO HOTEL MONTANA
Heated to 38º C, this is a truly fantastic way to enjoy relaxation with a view year round. Complemented with other top class amenities, a stay in one of the ART DECO HOTEL MONTANA suites is sure to be a memorable one.
However, it is not necessary to stay the night to taste the luxury of a private Spa Suite. Booking a Day Pass is the perfect way to get some time out from your everyday routine, and enjoy the private outdoor hot tub with views of the lake and mountains, and maybe a massage in the Spa Bijou.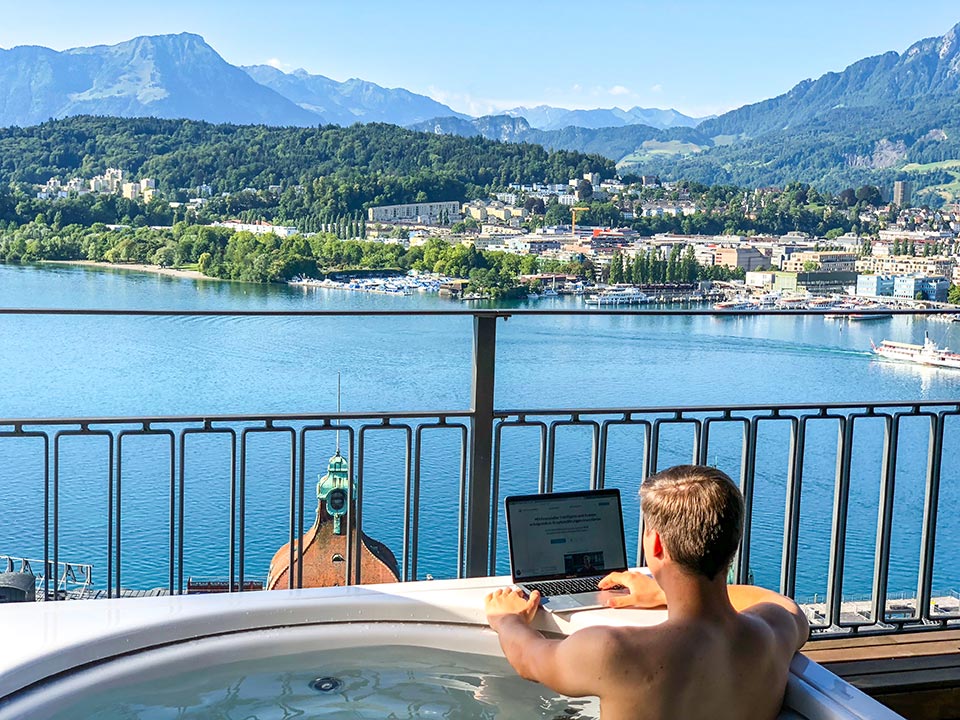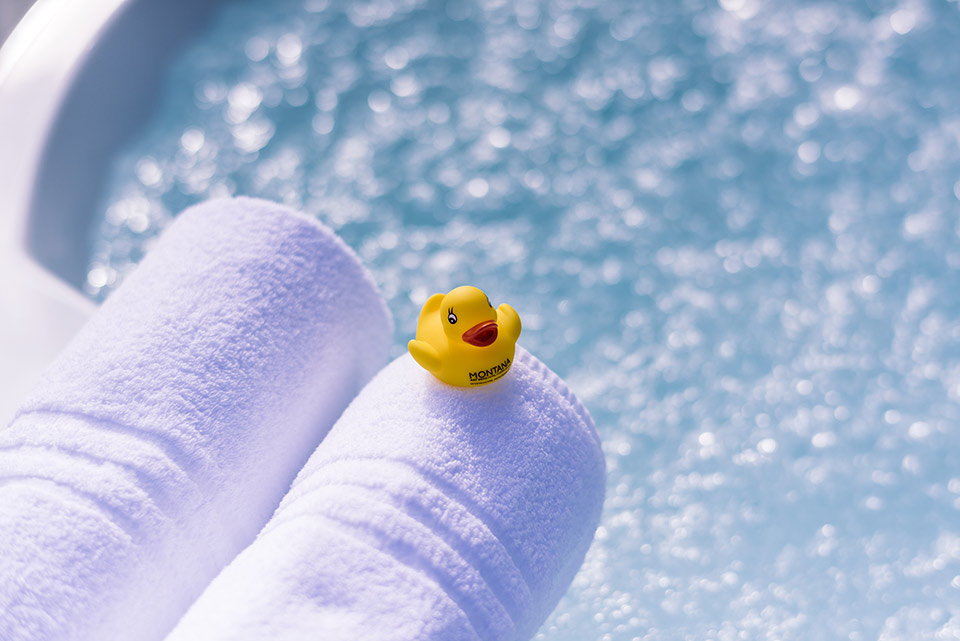 ART DECO HOTEL MONTANA
ART DECO HOTEL MONTANA has so much to offer, it might be hard to leave. But you should of course also get a glimpse of the beautiful surroundings. So top off your experience in the 'living hotel' with a visit to the lake via Switzerland's shortest cable car ride. Travel-time from the hotel lobby to the lakeside promenade: just 60 seconds!