Hong Kong is amongst the brightest cities in the entire world. Collecting centuries of culture and wisdom, this beautiful spot on Earth has evolved throughout the last few decades. Currently Hong Kong is where we believe, technology comes from, as well as a decent amount of the whole world production of various goods.
Hong Kong has a dreamy and laid back side, contrasting with its fast-paced business environment.
If your taste acquires the best service available out there, then you should definitely go for a brunch at Ozone Ritz-Carlton in Hong Kong. The Michelin-level place has an amazing rooftop bar and lounge, overlooking the modern skyline of the Chinese city.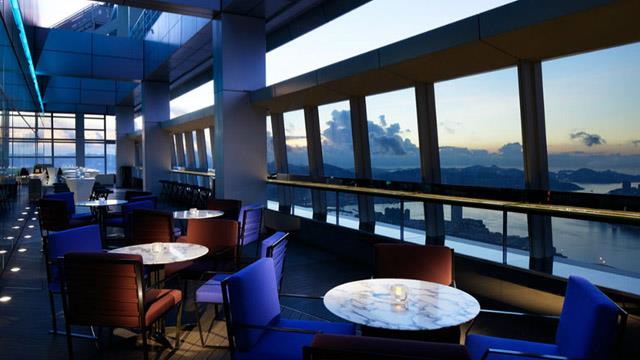 Ozone Ritz-Carlton has it all. By many considered as the best rooftop bar Hong Kong has to offer here. Its modern and absolutely fascinating design reminds us of a picturesque underwater setting, where the interesting designs and lightning recreate a colorful, but yet settle interior. A game of shapes and shades.
There are few things you should know before booking your visit at Ozone. The place is popular. And when we say popular, we mean make your reservation at least a week prior to your visit.
There is a dress code. Although it is smart-casual to a bit on the formal side, gentlemen are not allowed to wear beach shorts, sandals, open toe shoes or sleeveless shirts. Keep that in mind when choosing your outfit for your brunch at Ozone Ritz-Carlton.
The menu is diverse, but yet - not way too overwhelming. The fusion cuisine offers oysters, alongside some fine desserts. Ozone has a great cocktail list, so if you admire settle taste and mixtures of interesting alcohol and non-alcohol beverages, then give the menu a look and find your favorite cocktail.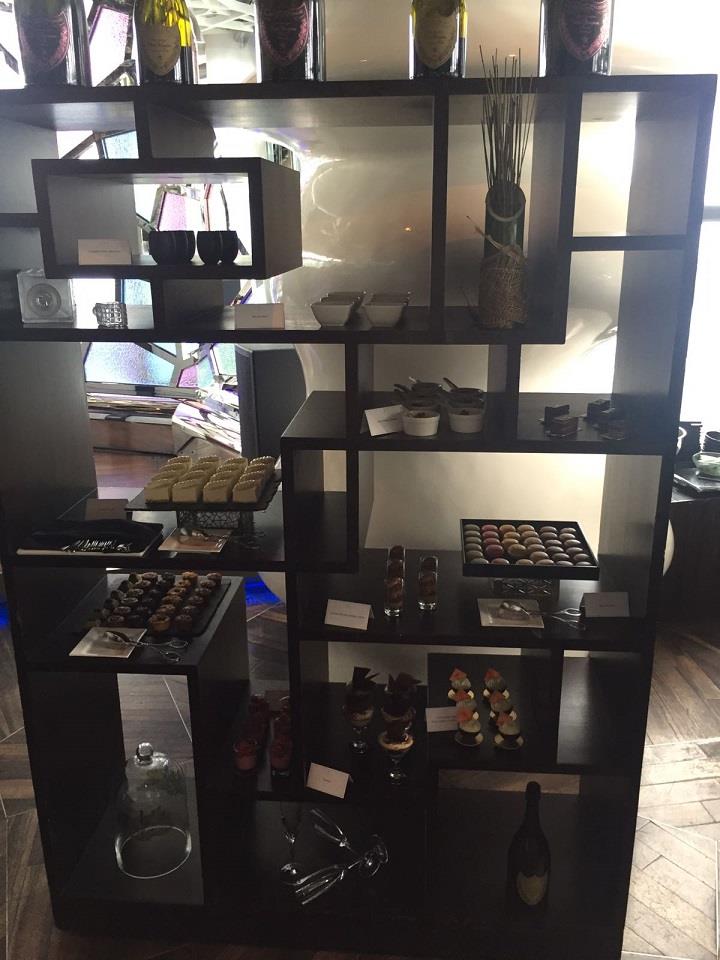 Another great and interesting event that is definitely worth the visit is Ozone's Dom Perignon Sunday Brunch. The buffet includes delicious treats, an array of appetizers, accompanied by delicate desserts and a free flow of the finest Dom Perignon. Don't miss this for the world!