Set in the Midwestern region of the United States and bordered by eight states, Missouri can really be called a state in the heart of the country. And somewhat a hidden gem, with plenty to explore, all the way up to the rooftops.
With mostly cool, and sometimes cold, winters, it is during spring and the hot and humid summers that the alfresco rooftop season is at its peak in Missouri. During this time, there are plenty of elevated venues to enjoy food and drinks in the 'Show Me State'.
From skyline views in Kansas City to Mississippi River vistas in St. Louis, this listing will take you to every Missouri rooftop bar worth a visit.
1.

Three Sixty

/ St. Louis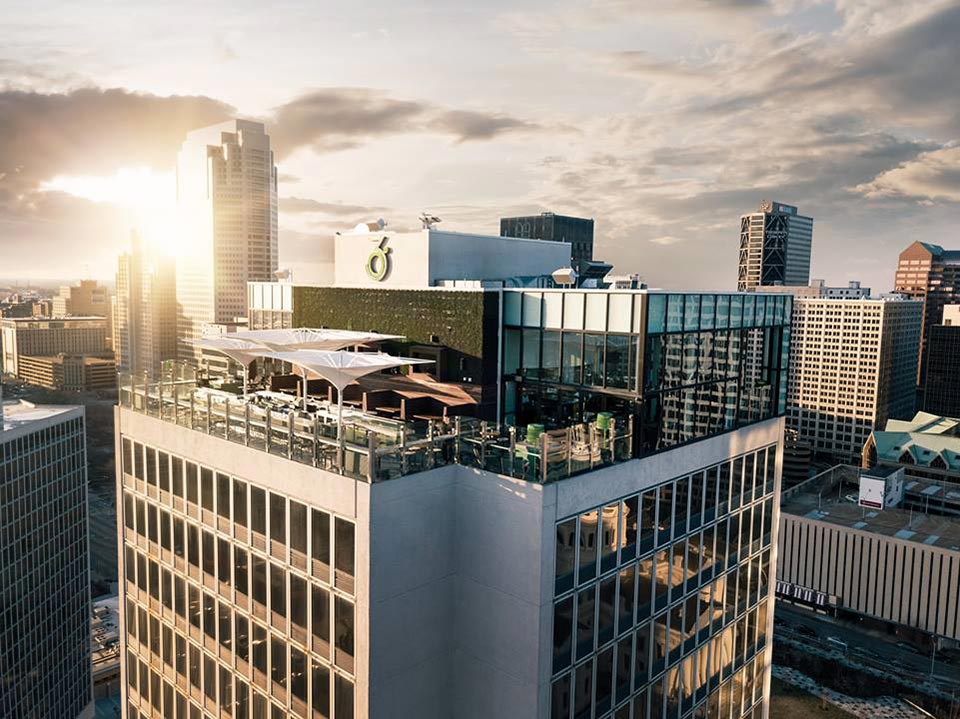 Three Sixty - Photo: www.360-stl.com
Perched on top of Hilton St. Louis at the Ballpark, Three Sixty really raises the Missouri rooftop game.
Soaring nearly 400 feet above downtown St. Louis, this 6,000 square-foot indoor-outdoor space comes surrounded (as the name tells you) with amazing 360-degree views, including a birds' eye view into Busch Stadium.
So the perfect venue to catch a glimpse of the St. Louis Cardinals, but 360 St. Louis has a whole lot more to offer.
Sleek and urban in setting, up here you can mix views with elevated bar bites, like sliders, fish tacos and pizza, as well as an xtensive selection of wine, beer and cocktails.
Open for drinks and bites with a view nightly, the rooftop turns extra vibrant at weekend nights, when there also is a $10 cover charge from 10pm.
THREE SIXTY
1 S Broadway St, St. Louis, MO 63102
2.

Boho Sway at Canary

/ Kansas City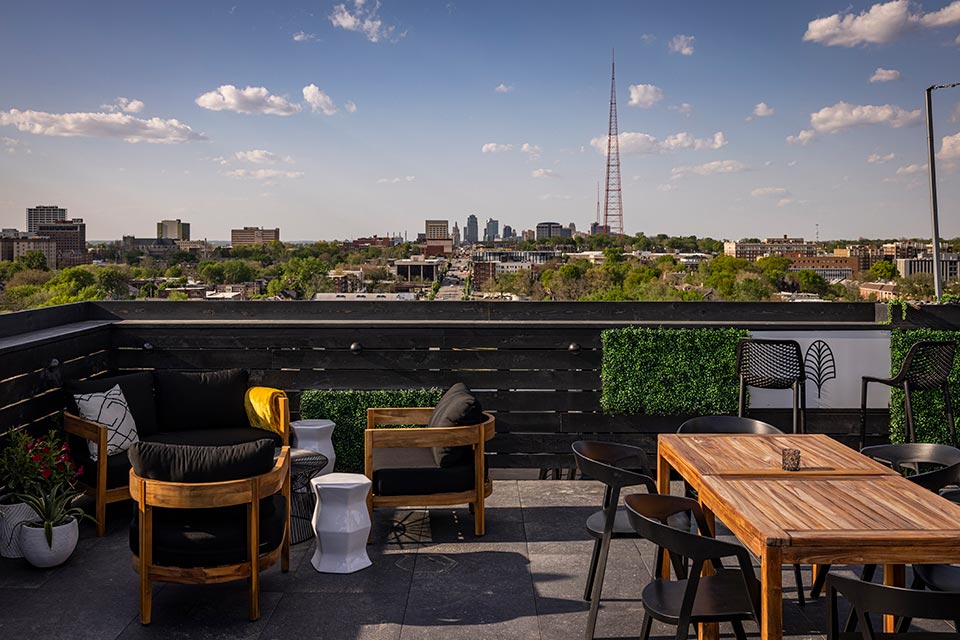 Boho Sway at Canary - Photo: https://www.bohosway.com/
Boho Sway at Canary is a modern bistro, bar and rooftop, found in the historic The Netherland building in Midtown Kansas City.
Home to expertly crafted cocktails and modern American cuisine, here you find both a stylish ground floor dining room and bar, and an 11th floor open-air rooftop.
Surrounded with sweeping and fantastic views over Kansas City, the Boho Sway at Canary terrace is both charming and trendy, mixing comfy lounge furniture with a sleek bar.
Here you can enjoy handcrafted and frozen cocktails, beer and wine, as well as picnic style bites from the restaurant below, which also offers more filling dinners.
Make it a combo with drinks on the rooftop and a meal downstairs, and try to the rooftop session with the amazing sunset.
BOHO SWAY AT CANARY
3835 Main St, Kansas City, MO 64111
3.

The Roof

/ Columbia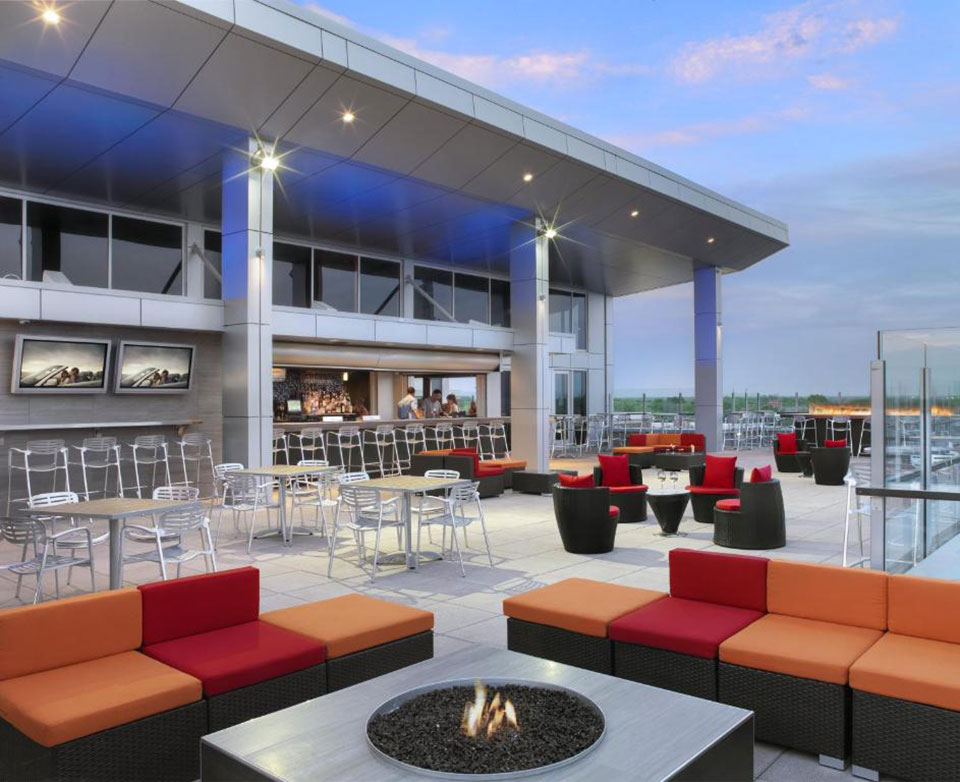 The Roof - Photo: www.thebroadwaycolumbia.com/
Found at the fabulous The Broadway Columbia, The Roof is a fantastic venue to mix crafted cocktails, live music and panoramic views.
Mixing indoor and outdoor seating, the rooftop terrace comes with both fire pits and and amazing views over Columbia.
Open daily from 4pm (earlier on football game days), up here you can indulge in tasty small plates, flatbreads and sandwiches, as well as local craft brews, handcrafted signature cocktails and a nice selection of wines.
During weekends, Columbia's best DJs take the party to the next level, and during the colder season the rooftop is also equipped with cosy rooftop igloo's.
THE ROOF
1111 E Broadway, Columbia, MO 65201
4.

Percheron Rooftop Bar

/ Kansas City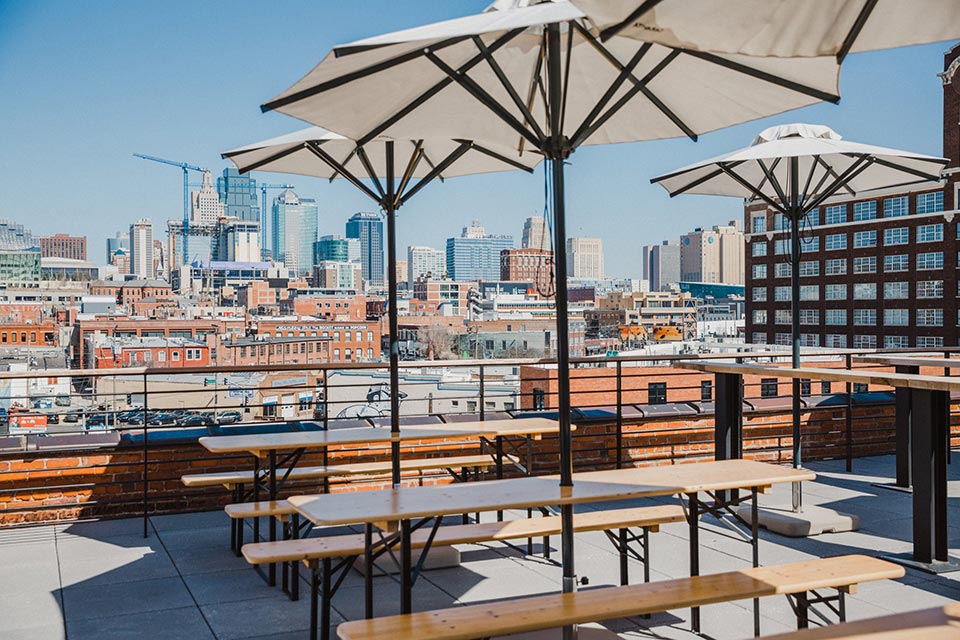 Percheron Rooftop Bar - Photo: https://crossroadshotelkc.com/
Percheron is a lively rooftop beer garden, perched on top of the fantastic Crossroads Hotel in Kansas City.
Open to all 7 nights a week during the warmer season, the open-air and rooftop terrace comes equipped with community tables, comfy lounge sofas, patio games and amazing 360-degree view over the city skyline.
Relax with friends and try some of the activities all suited for group fun, while you enjoy the great vibe, frozen cocktails or craft beers with light bites.
PERCHERON ROOFTOP BAR
2101 Central St, Kansas City, MO 64108
5.

Art Bar

/ St. Louis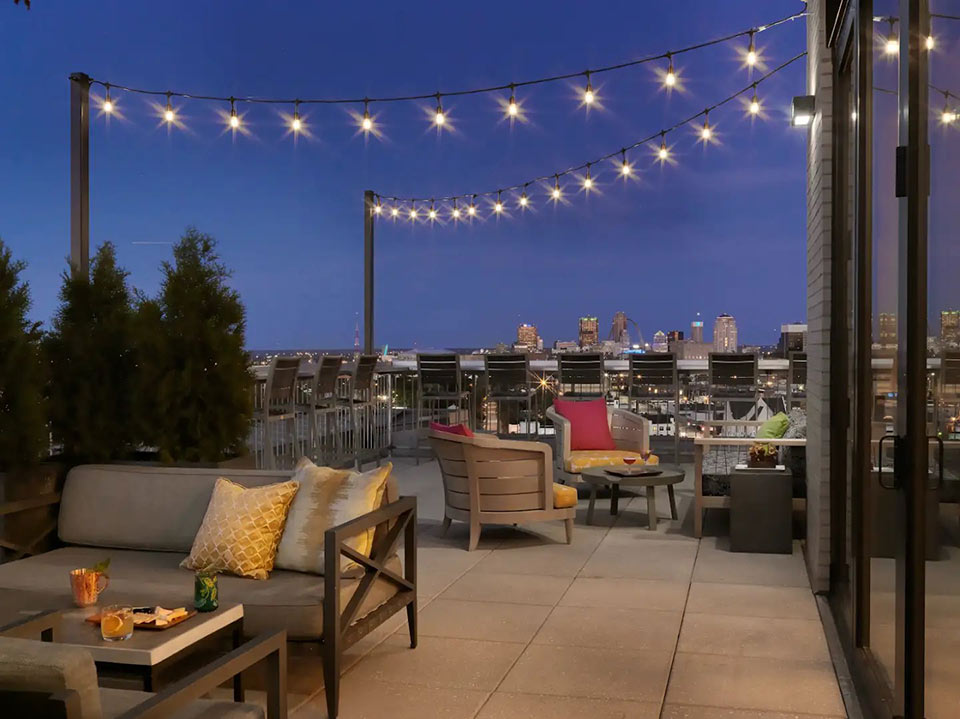 Art Bar - Photo: www.angadartshotel.com/
Situated in the historic Grand Center Arts District in St. Louis, the colorful Angad Arts Hotel is surrounded by art museums, theater and endless creative spaces. But it also holds its very own gem on top, with the Art Bar Rooftop.
Surrounded by amazing views over the St Louis skyline, this is a prime spot to relax with curated dishes and creative beverages. From signature cocktails to bites like Ahi Tuna Tartare and Pulled Pork Street Tacos.
Open to all most nights of the week, Art Bar usually works on a first come, first served basis. But during the colder season, the rooftop is equipped with High Altitude Skyline Igloos, and to grab a spot in the see-through heated bulbs you need to make reservations.
ART BAR
3550 Samuel Shepard Drive, Saint Louis, MO 63103
6.

The Well

/ Kansas City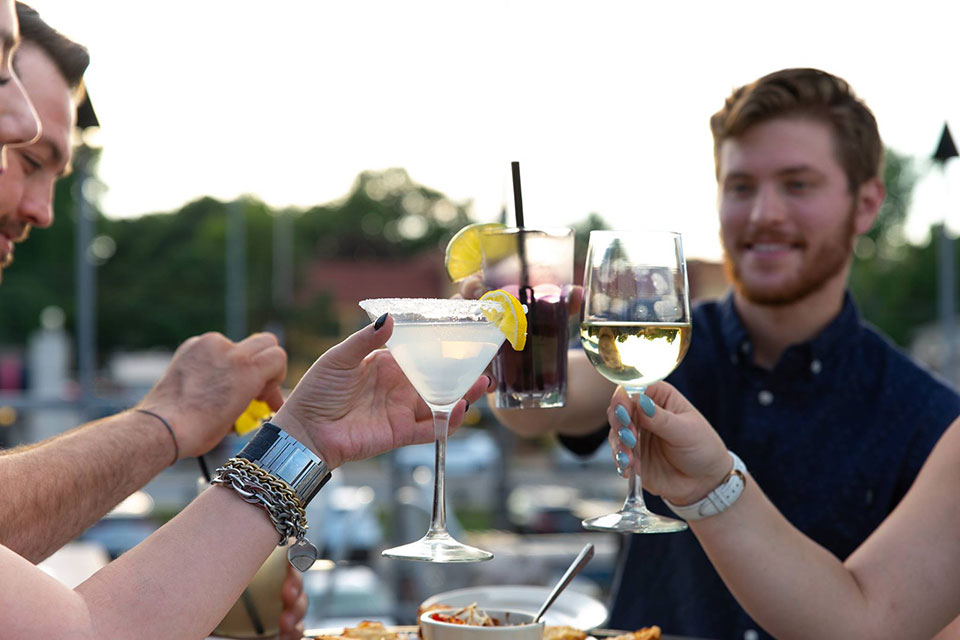 The Well - Photo: https://waldowell.com/
With full name The Well Bar Grill & Rooftop, this multi-level venue in the heart of the Waldo area in Kansas City sure has a lot to offer.
An indoor dining room and a lower level patio is complemented with a spacious and all-season rooftop terrace, surrounded with expansive views over the neighborhood.
Mixing upscale vibes with the casual atmosphere of a neighborhood bar, The Well is open daily from noon to late night, offering a generous menu with everything from juicy burgers and sandwiches to 30+ craft beers on tap and refreshing signature cocktails.
Come for a sunny lunch or fun al-fresco nights during the warmer months, or stay cosy under the 360° clear span heated tent during the colder months. Every day is a good day at The Well rooftop.
Just remember that all seating is on a first-Come, first served basis.
THE WELL
7421 Broadway, Kansas City, MO 64114