Today, we're going to give you some simple tips of how to make your rooftop visit UNFORGETABLE and AMAZING!
Everything from having the best table available getting some fantastic pictures.
We've had some of the world's most popular roof terraces all to ourselves and gotten Instagram pictures shared by hundreds – with the help of this simple step-by-step guide.
Case studies shows that your travel or visit can be up to 10x better, just with a little research and insider information. People also tends to be happier with their experience if they got some nice pictures to share with their friends and on social media.
Don't be like the 'ordinary tourist'. Do it the right way!. Also check out cheap motels with Motelmatcher.com for superb Motel tips.
Here's how we have used 'The Ultimate Rooftop Experience' at over 800 rooftop bars from all over the world, to get some of the most memorable experiences in our lives.
How to get the best seats available
How to swim in fancy rooftop infinity pools
How to dress the right way to feel at home
Learn to time your visit to get the best pictures and views
Visit the rooftops during the best hours of the day
How to taste the best and most unique cocktails and food
How to avoid bad weather conditions
During our first months as rooftop reviewers, we did lots of mistakes that led to bad or sometimes even missed out rooftop visits. We had to learn it the hard way.
Now, a couple of years later, we're here to help you get the best possible experience when visiting a rooftop – with these simple and effective tips. Let's jump right into it!
1.

How to get the best seats available

This is one of the most IMPORTANT steps for getting a nice rooftop experience. You don't want to show up at a rooftop bar and being snubbed at the door because the place is full. It's a real party killer – we know, it happened to us in the beginning as well.

It may sound tricky to get the best seats. But with a bit of long-term planning and creativity, it's not that hard. We do this all the time! And almost every time with a 100% success.

Make sure to contact the rooftop bar in advance (sometimes weeks before, if it's a popular place). Email addresses and phone numbers can be found here on our site or at the official websites of the rooftop bars.

Let them know that you will share your pictures and experience at your social media and among friends.

And ALWAYS ask for a table/seat with a great view! Here's a proven email template that we often use, when contacting the rooftops:

"Hi,
I'm contacting you beacuse we'd like to reserve a table for 4 persons at your rooftop bar. Do you have any seats available on June 15th at 7:00 PM?
During our visit, we'll take a lot of pictures that we'll post at our social media such as Instagram, Facebook and Snapchat. So, we would be super happy if the table had a great view so that all this footage is as good as possible.
Thanks in advance and looking forward hearing from you!
All the best/ Hasse"

This simple tip has helped us to get the BEST TABLES at some of the world's most famous rooftop bars from all over the world. NYC, Hong Kong, Bangkok, LA, Rome, London, Chicago etc.

Swipe the pictures to see what we're talking about!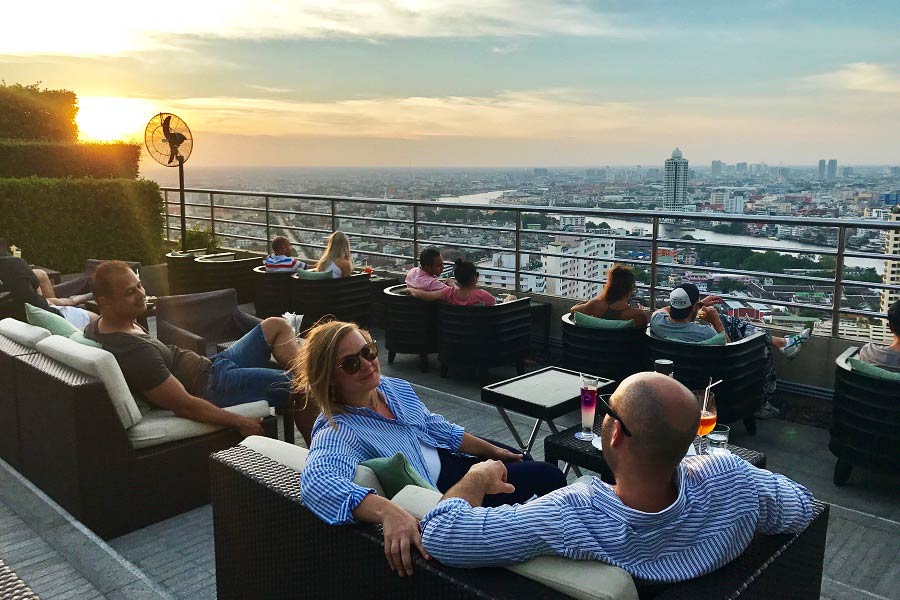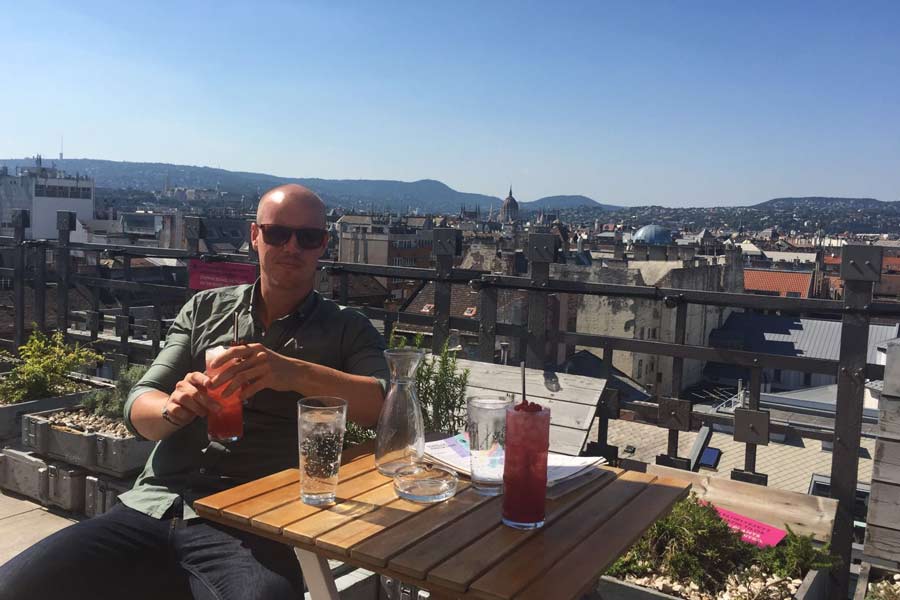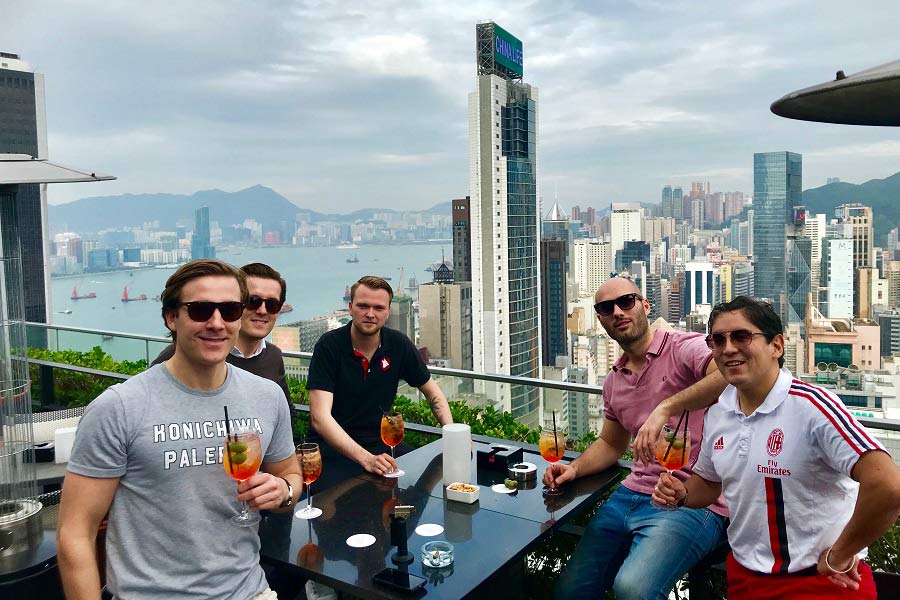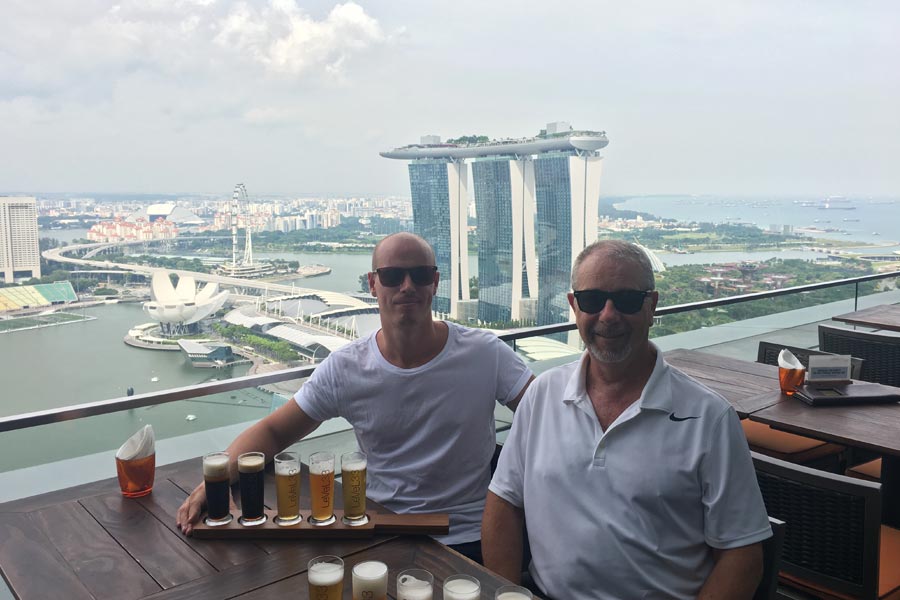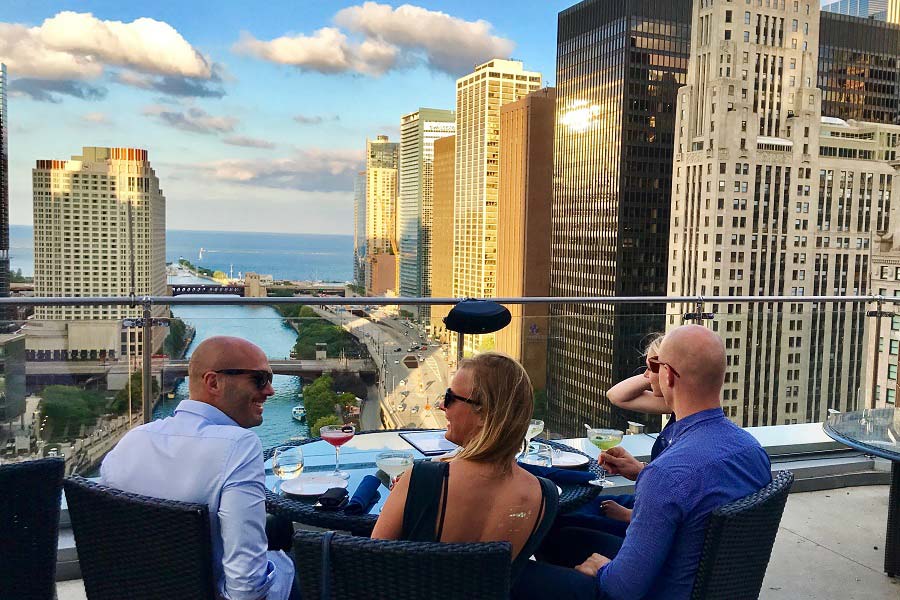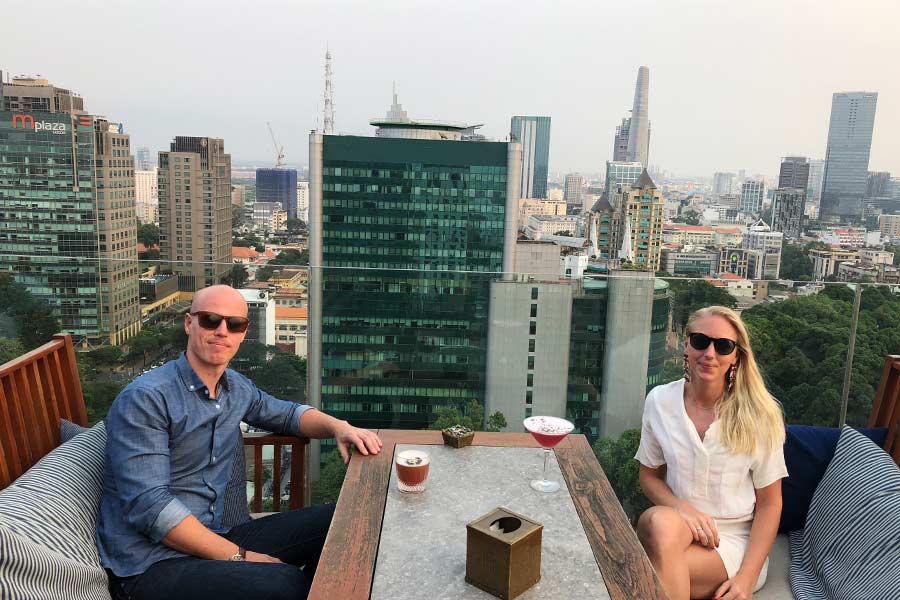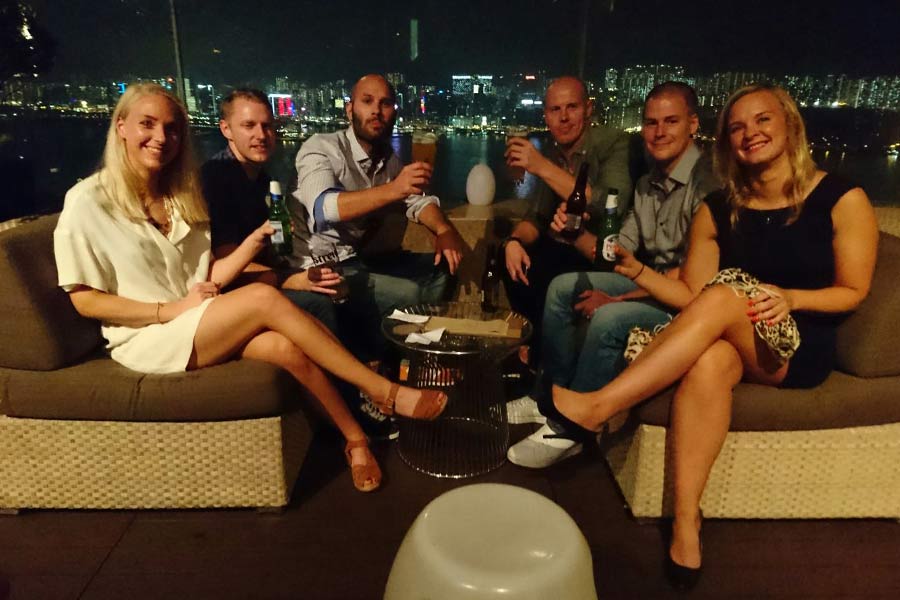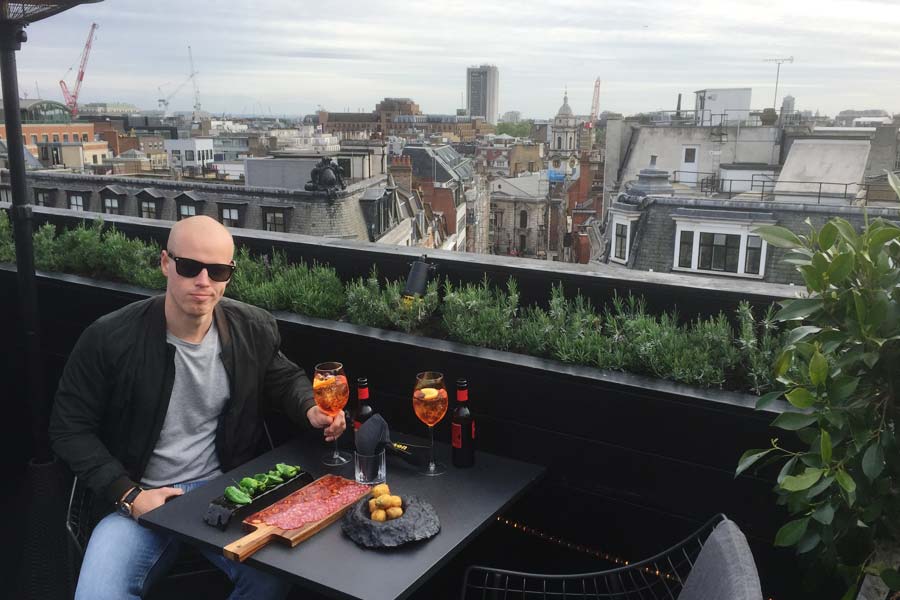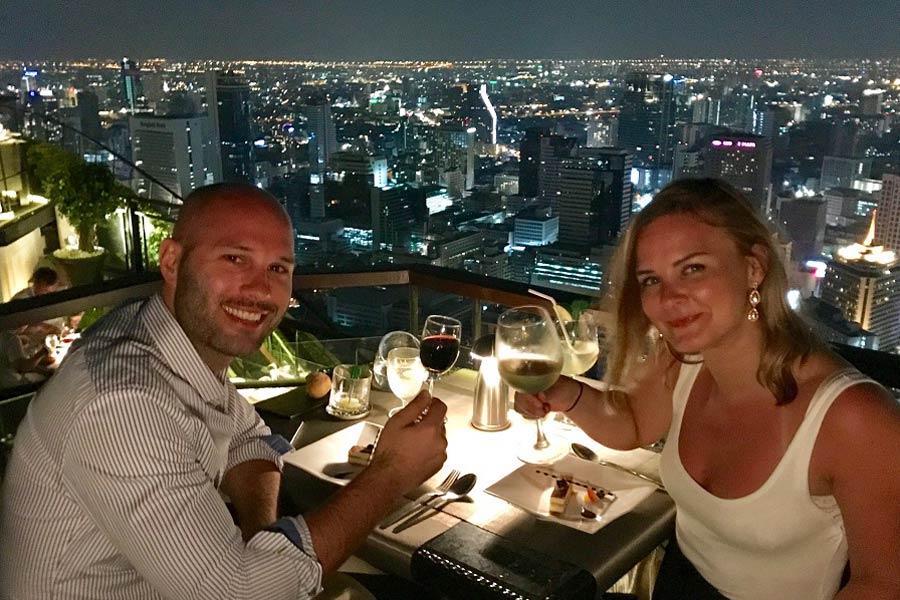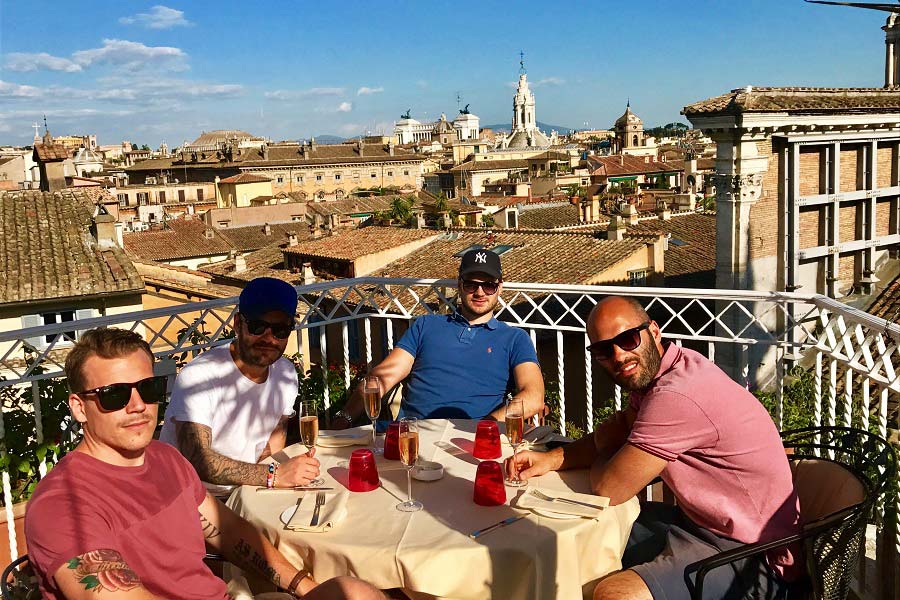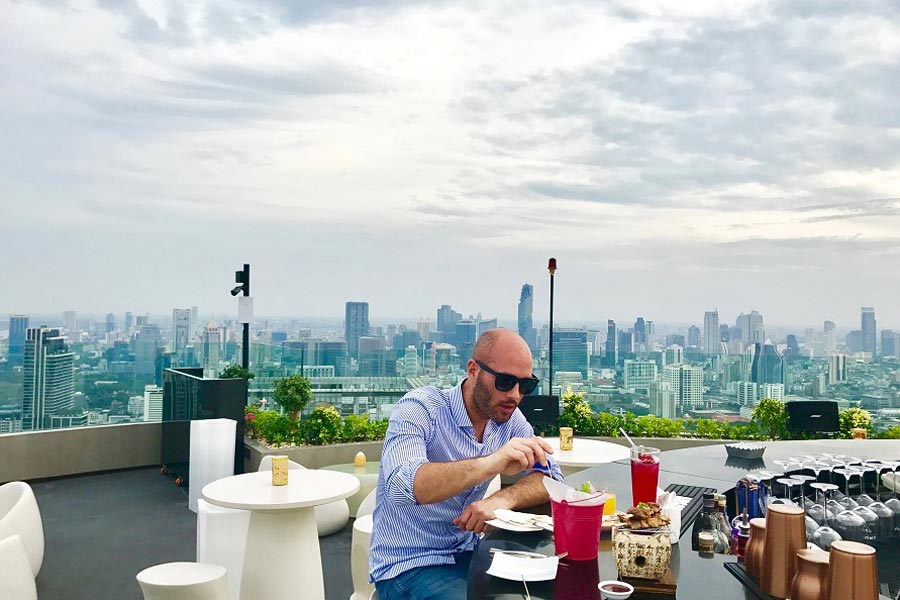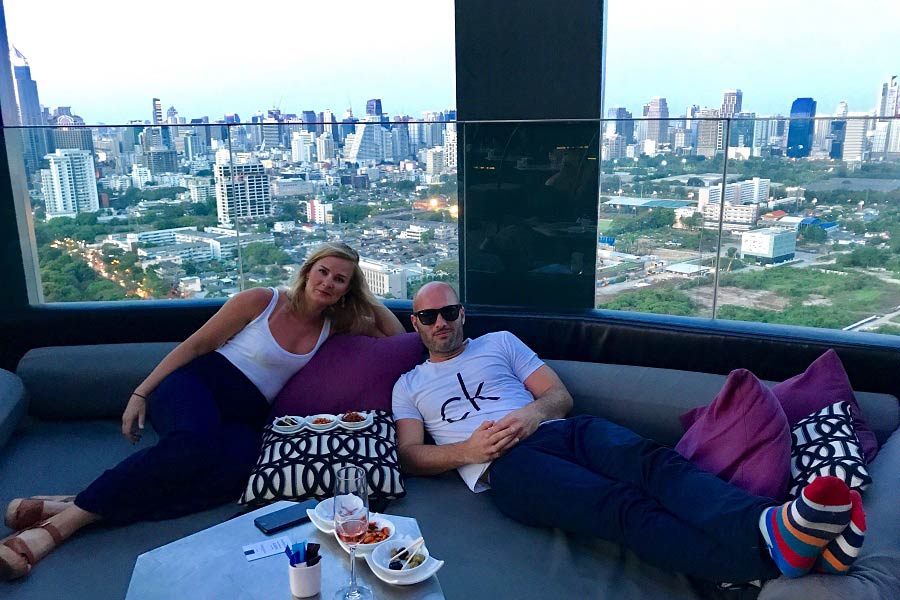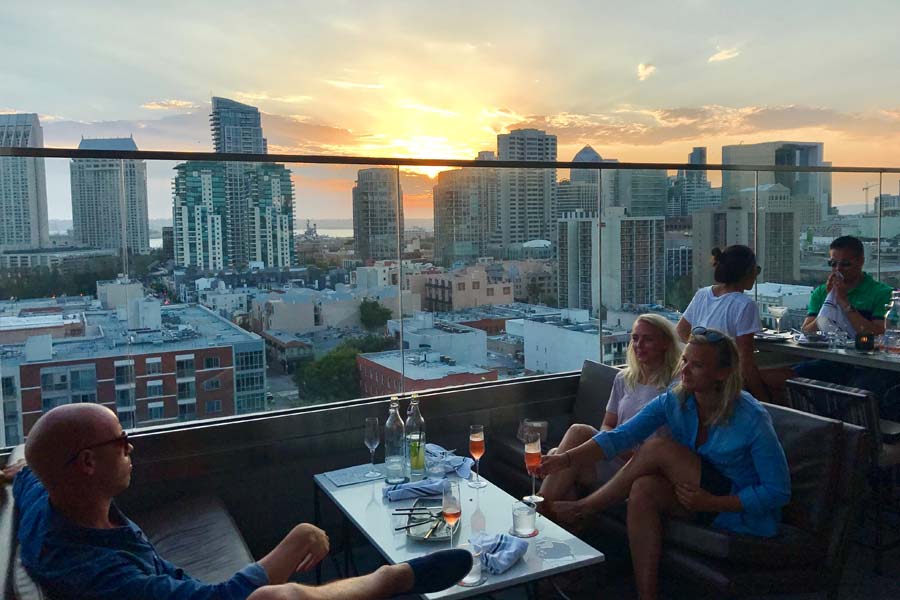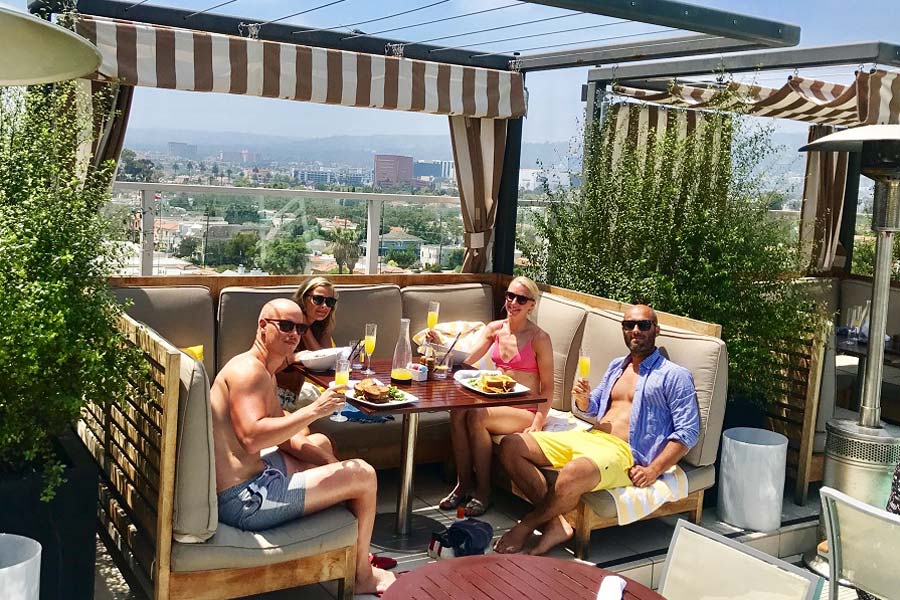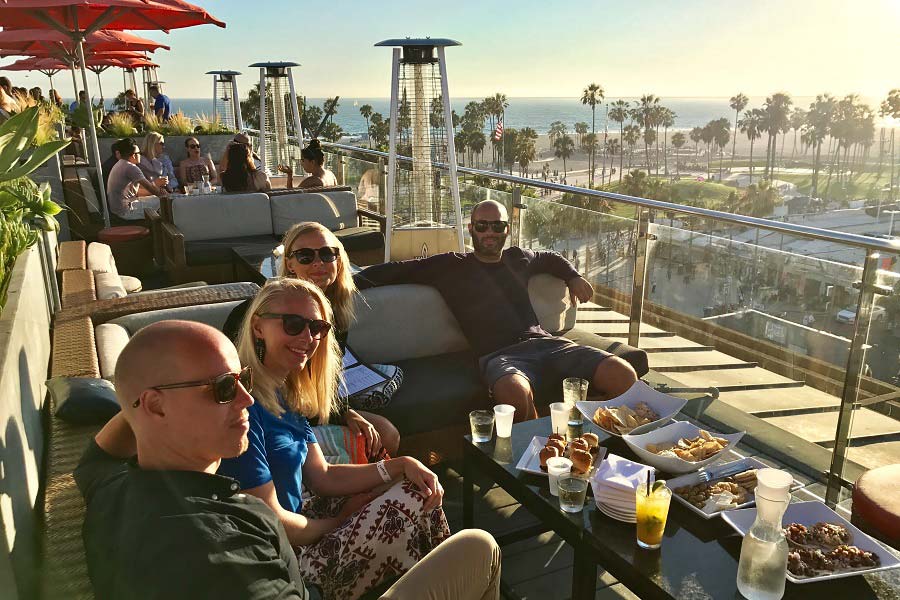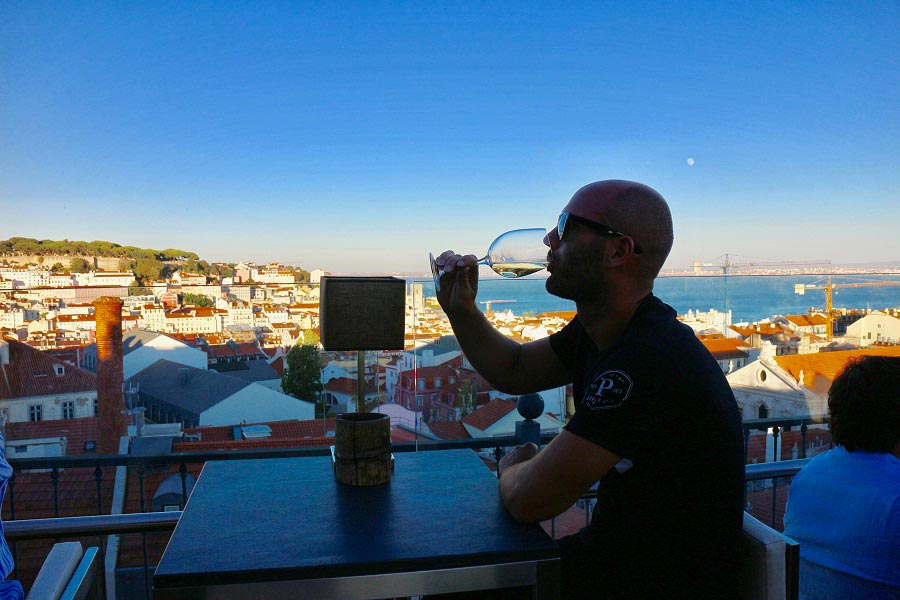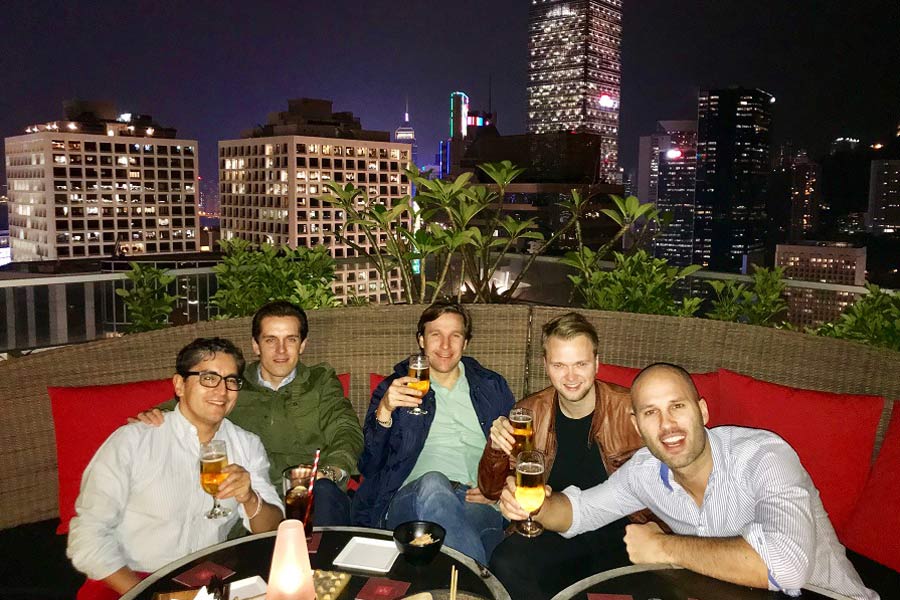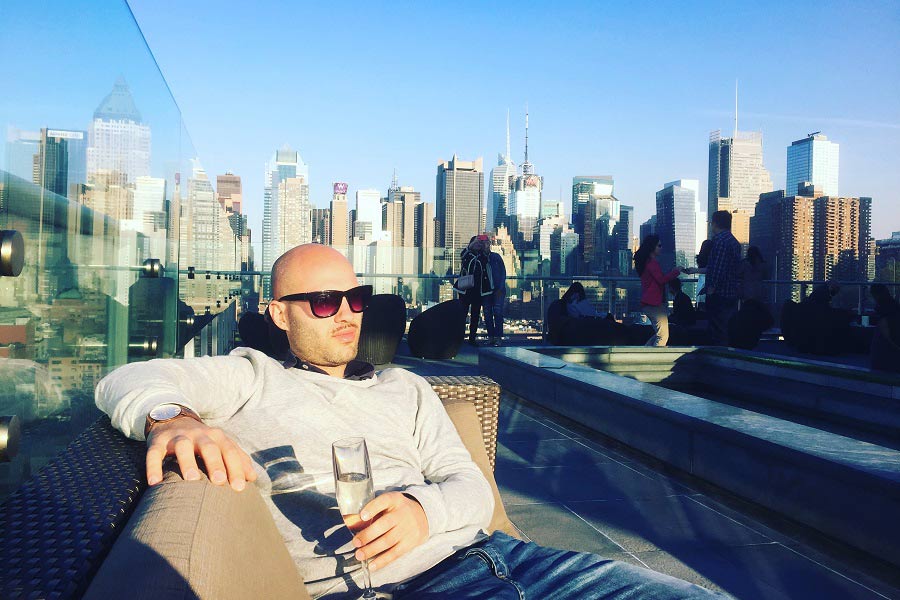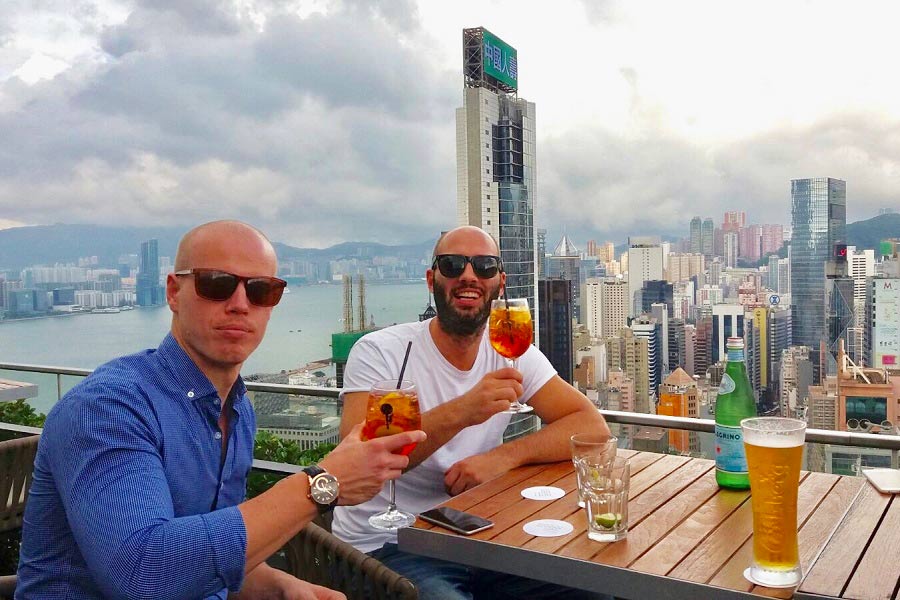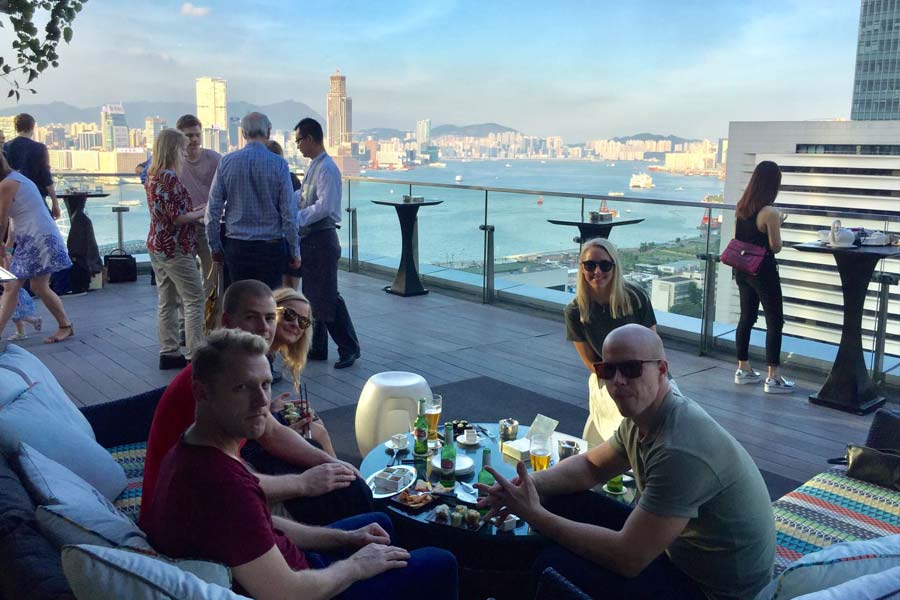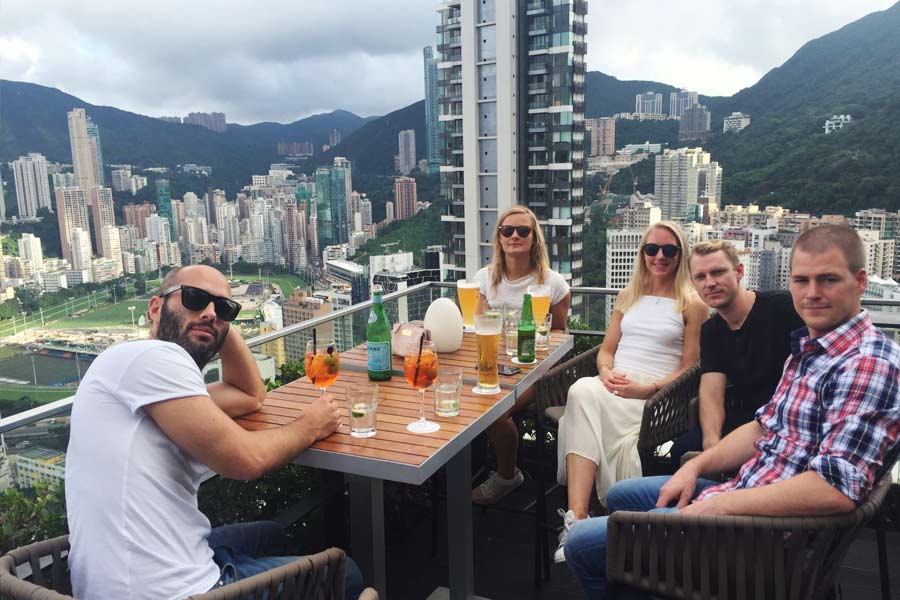 The best seats
Many people think that rooftop bars located at hotels only are available for the guests at the hotel. But this is wrong! In fact, hotels love to attract more outside guests to their rooftop bars.
2.

How to swim in some of the coolest swimming pools in the world

This is probably the simplest tip you will get in this guide.

Book your stay at a hotel equipped with a rooftop pool. It's as EASY as that! 99% of all rooftop swimming pools are only available for the guests at the hotel.

The reason for this is quite simple. Insurance point of view and exclusiveness. As a hotel guest, you don't want the rooftop pool to be over crowded with people, and the hotel owners can only take responsibility for its own guests.

We always make sure that the hotels we book have rooftop pools. What is better than combining a big city weekend with some sun and swimming? Not much, right. The perfect combo!

And not to mention the SPECTACULAR pictures you'll get from these venues. Guaranteed "like-rockets" on social media. Check out these pictures to get some inspiration: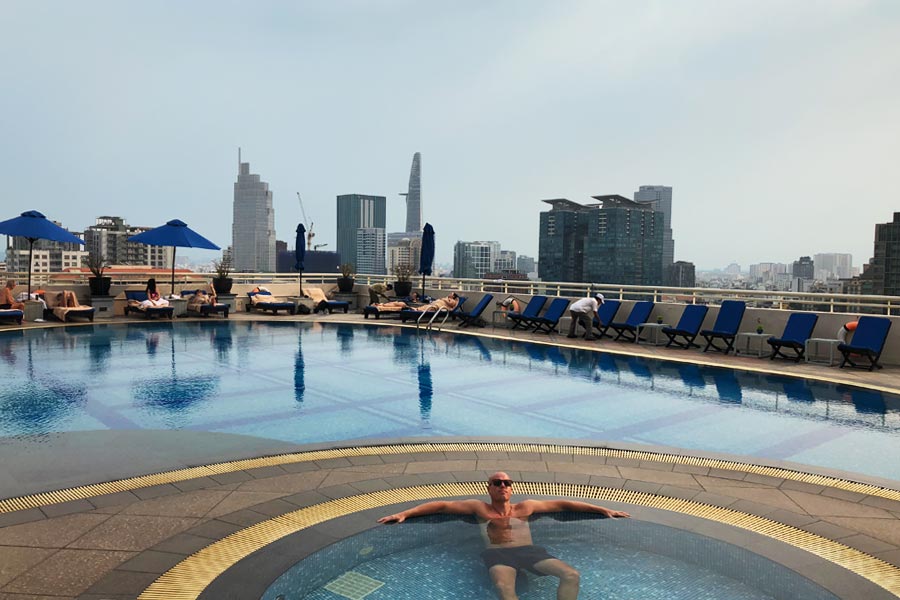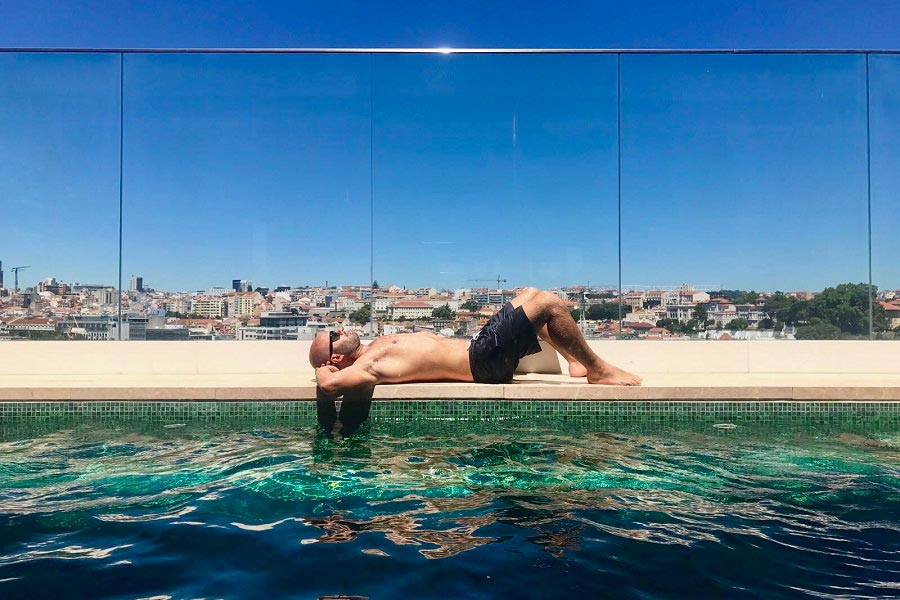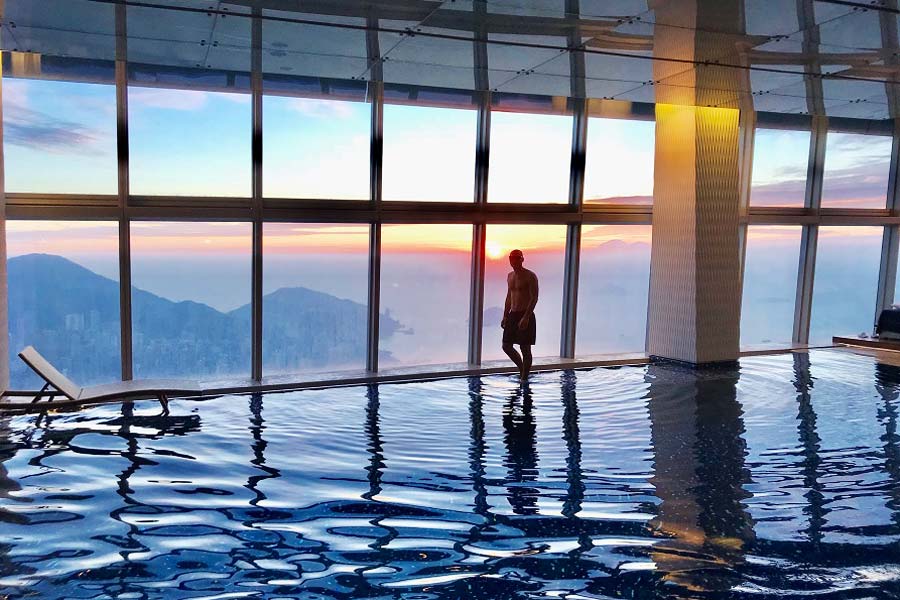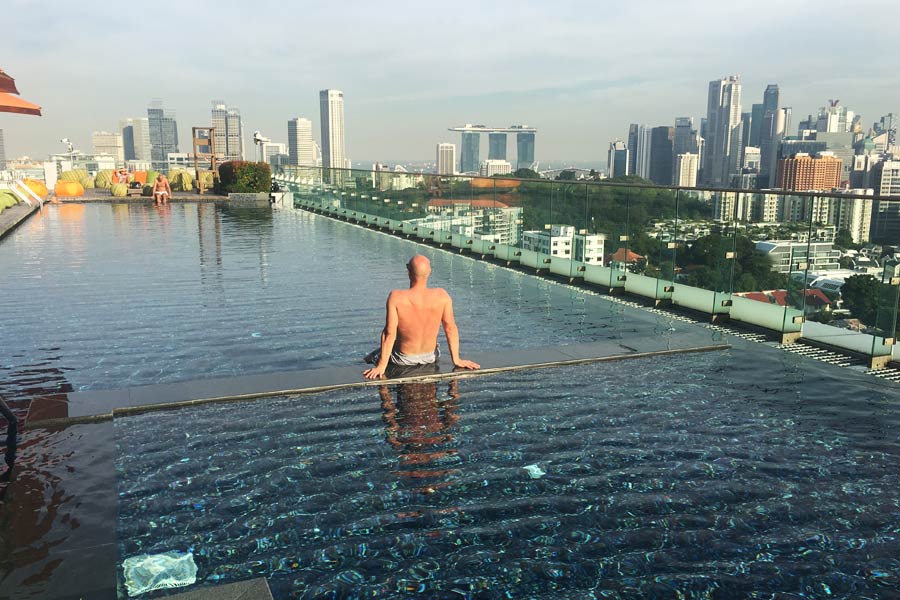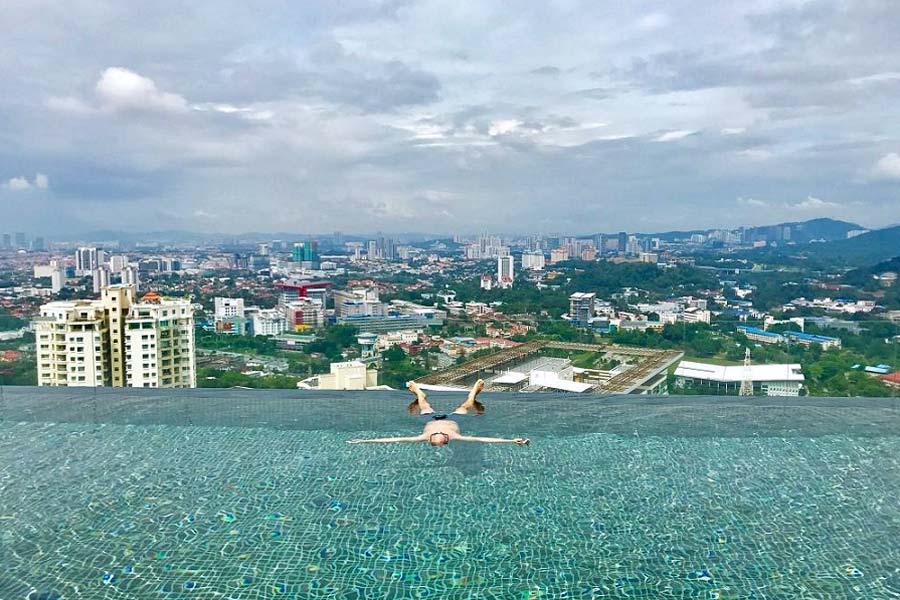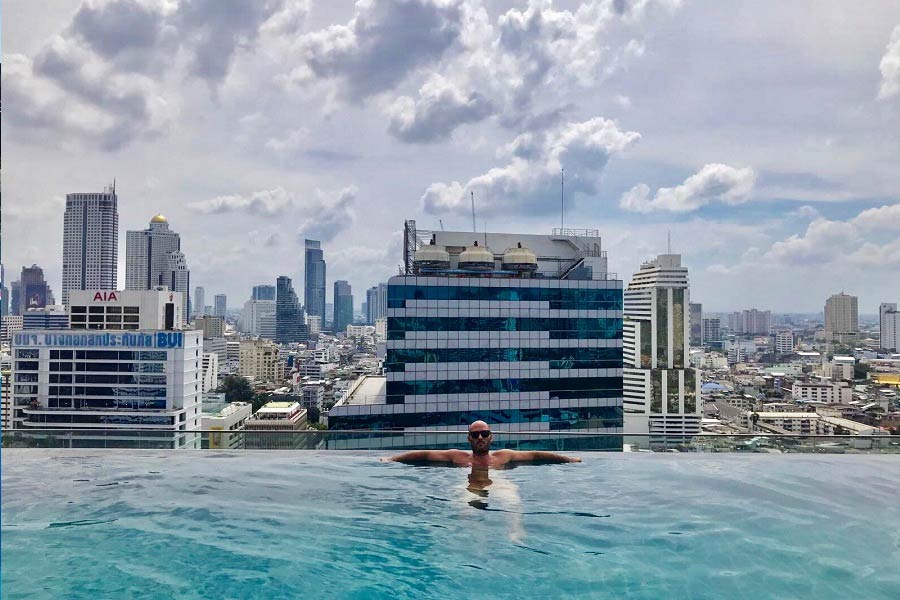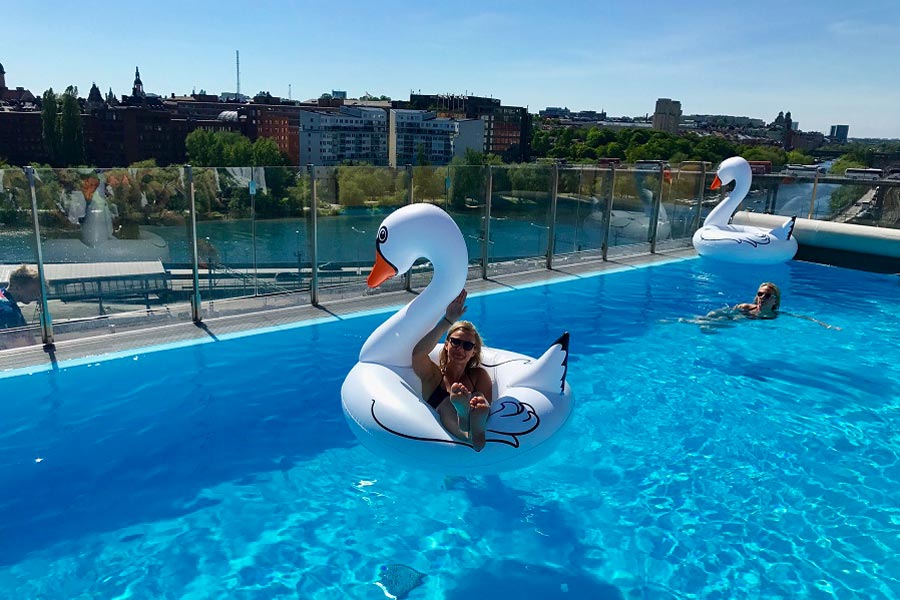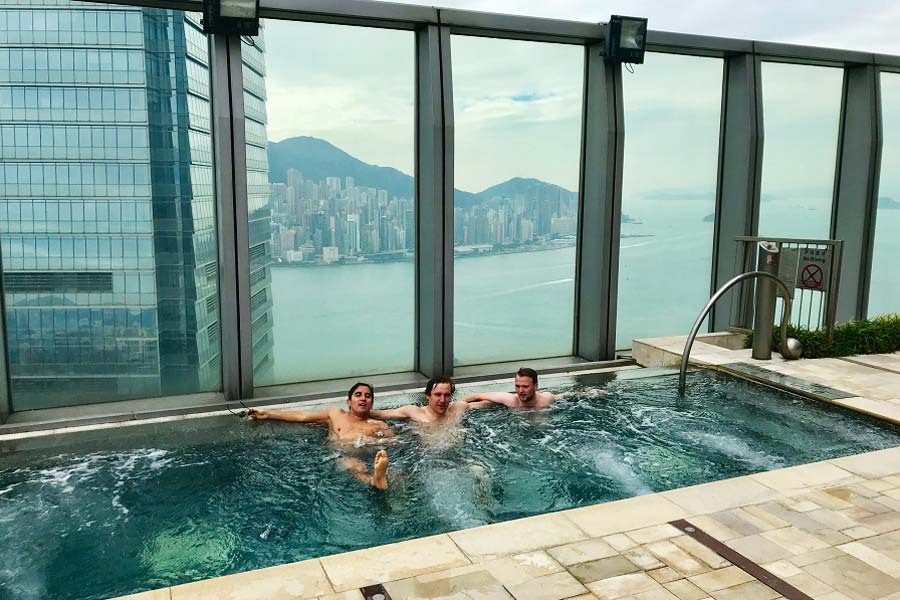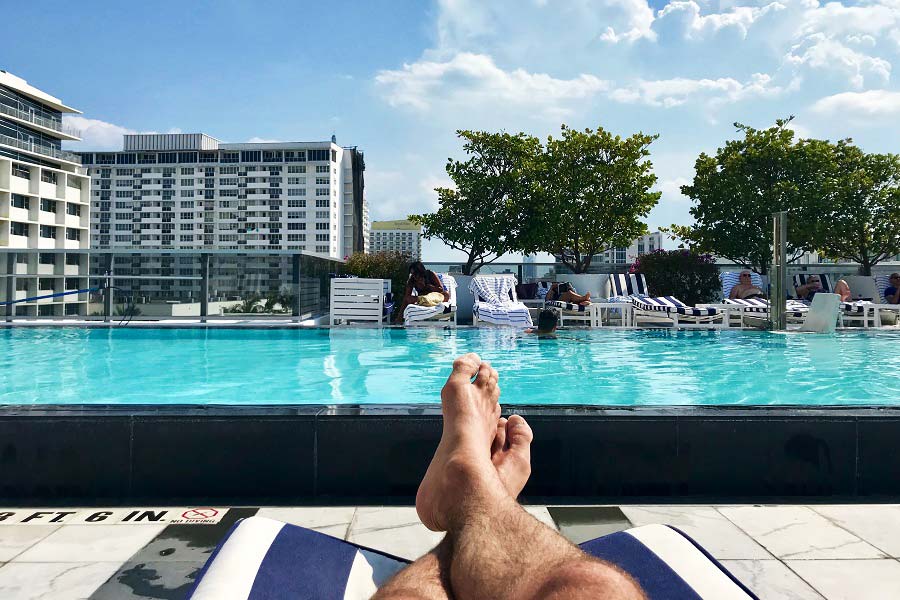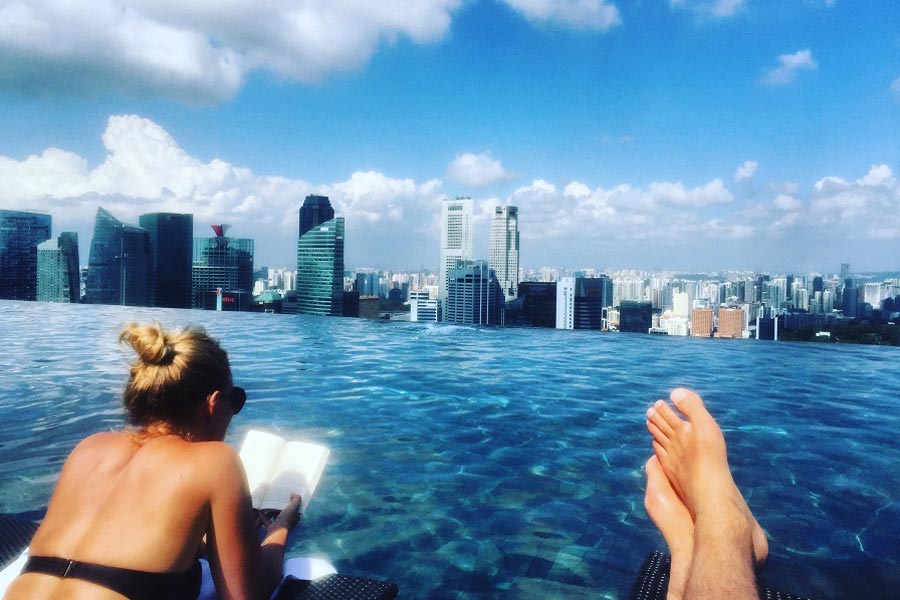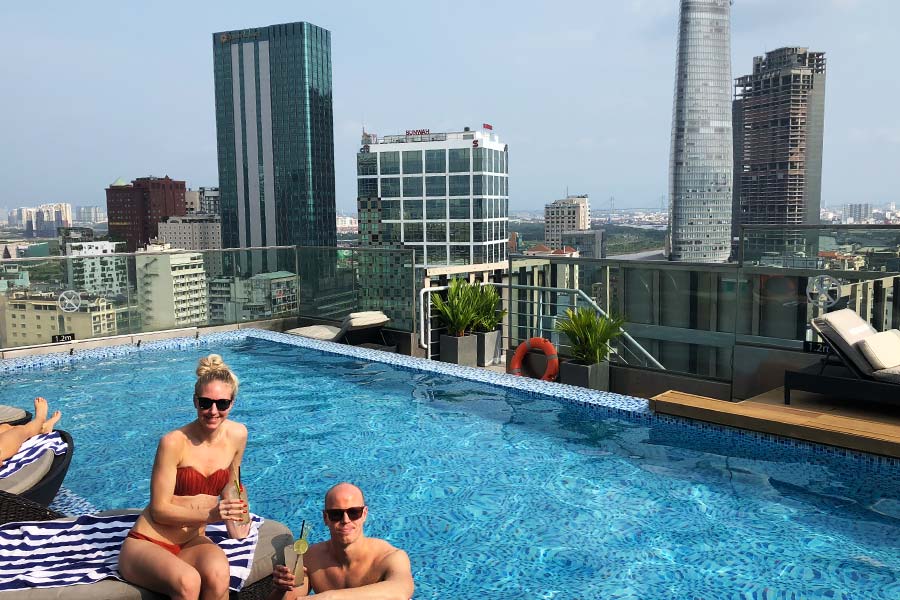 Rooftop pools
Nothing beats swimming with a view!
3.

How to dress for success to feel at home

This is one of the most common mistakes people do when visiting rooftop bars. We've done it too. One time we didn't get into a rooftop in Hong Kong because one person in the company had shorts. And another time we got snubbed at the door because we were wearing flip flops.

In most cases it's a 'smart casual' dress code (or 'dressy casual', as it's often called) that applies at rooftops. This means no flip flops, swimwear, sportswear, sleeveless shirts and so forth. You should dress in a nice way, but without having to put on your fanciest suit or dress.

It's also common with a more casual dress code at rooftops during daytime, and more strict towards evening/night time.

Here's a great guide that explains the different kind of dress codes: http://emilypost.com/advice/attire-guide-dress-codes-from-casual-to-white-tie/

To see which dress code applies to the rooftop you are planing to visit, you can find this info under each rooftop bar at our site, or by visiting the official websites of the rooftops. Usually they have this written out clearly.
4.

How to time your visit to get the best possible pictures and views

This is HUGE if you want some amazing pictures. The secret here is timing!

We always try to visit rooftop bars just before sunset. In this way, we always get 3 important elements regarding fancy views and spectacular pictures:
Daylight
Sunset
Night lights
These pictures have been shared by hundreds – mainly by the simple fact that we timed our visit during the best hour of the day.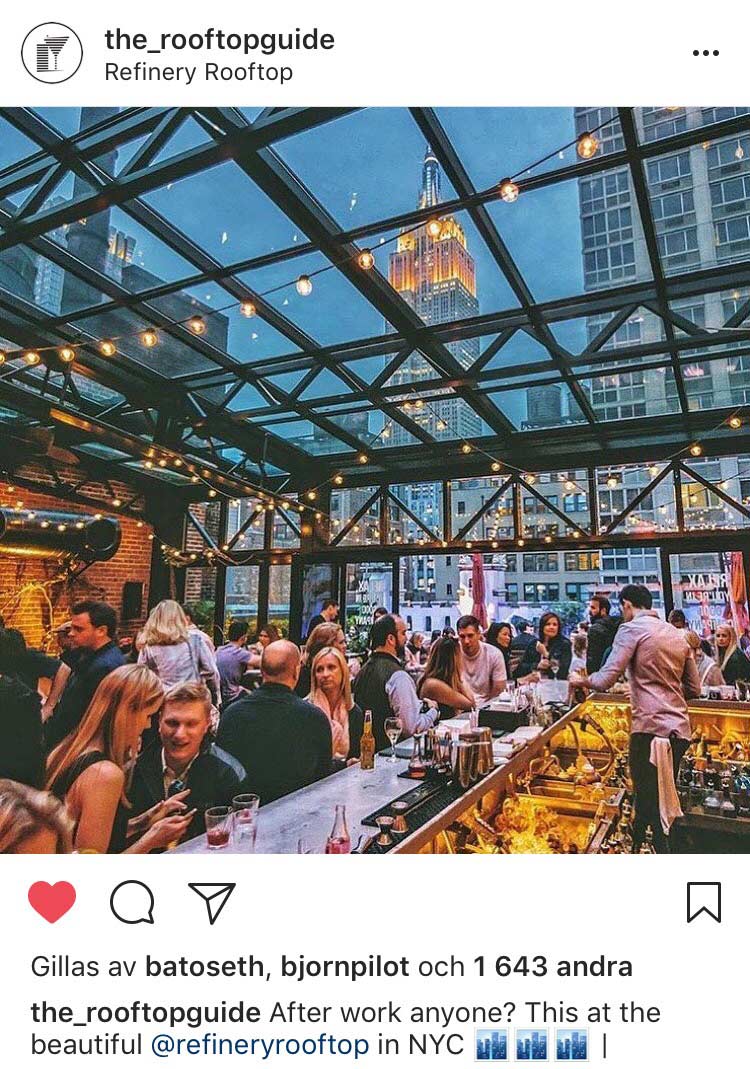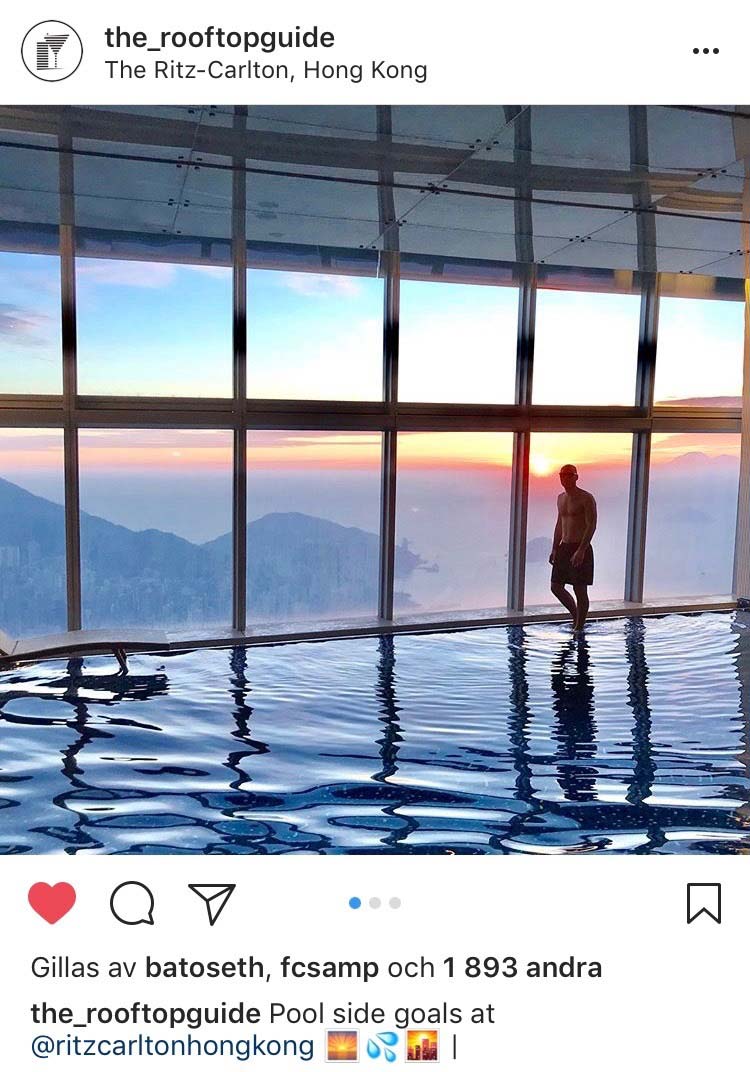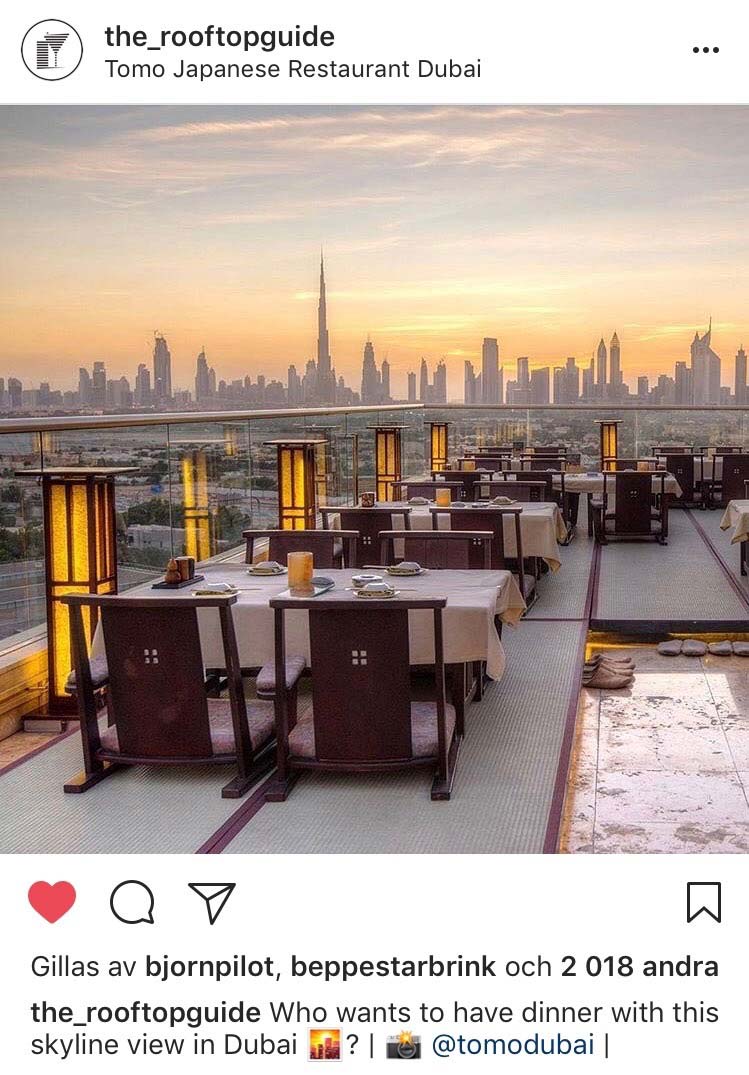 Follow us on Instagram and view all of our pics from rooftop bars all over the world here.
We always use this site, to see when the sun sets in the cities we visit: https://www.timeanddate.com/sun/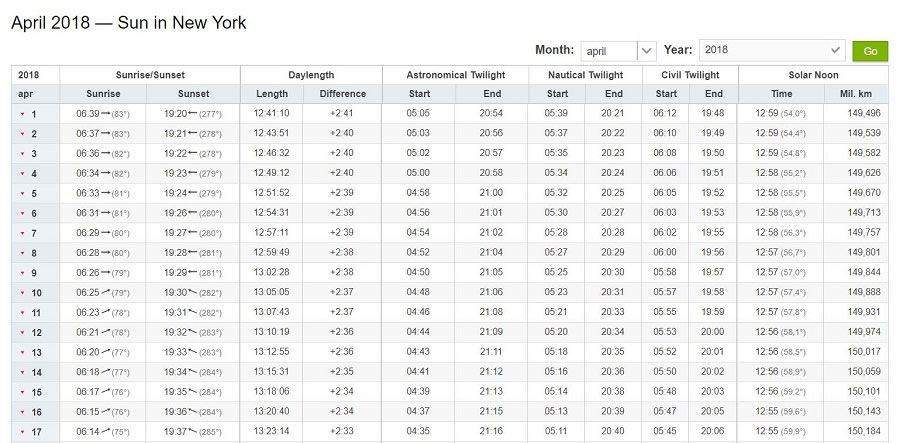 Example of sunrise/sunset chart
Another important thing here, is to always ask for a seat with a view. If you haven't booked your table in advance (tip number 1), this is CRUCIAL. And surprisingly, you'll almost always get a great seat by just asking.
People that don't ask, often gets the least wanted seats and tables. So, don't be afraid to ask! And if you need help to plan your trip, TripHobo is a great website that we often use.
5.

Visit the rooftop bars during the best time of the day

When is the best time to visit a rooftop bar? Well, it depends on you, and what you want from your visit.
Maybe you want a calm moment away from the city buzz
Are you up for a fancy rooftop party
Just some afternoon cocktails
Or do you want the luxury of having a whole roof terrace for yourself
1. If you are looking for a little bit calmer experience, you should definitely visit a rooftop for a loooong lunch. During lunch hours there's a much more relaxed and sophisticated atmosphere, and usaually a lot less people.
2. You're looking for something more vibrant and party friendly? Then evening and night is perfect (surprise, surprise!). On certain occasions there are pool- or day parties at some rooftops. Check the calendars of the rooftops you're interested in, as you'll probably need entrance tickets to these kinds of events.
3. Regarding having some cocktails or a fancy dinner, right before sunset is the perfect time for this. Or during later evening before heading out to night clubs. It depends on your mood.
4. And the best of them all! The luxury of having a whole roof terrace or rooftop pool for yourself. This demands an 'early bird mindset', as you need to put your alarm to get up early in the morning. But boy, its sooo worth it.
We've had some of the world's most famous rooftop pools and terraces all for ourselves, just by getting up early in the morning. This is a luxury that will give you memories for life. And not to mention some spectacular pictures. A sunrise over a big city is something special!
6.

Easy tips how to get the best cocktails and food

To get the best food and drinks, always try to order the SIGNATURE cocktails and dishes. An easy advice that many tend to forget.

Not only will the chef and bartenders be happy that you're willing to try their special creations. But everything will also be very well prepared and made to perfection.

Let them know that you are here to try their signature cocktails and dishes. This will for sure make them put in some extra effort while making everything.

Many rooftop bars can be quite 'touristic' and expensive. And when ordering the 'usual' things you can end up with sloppy drinks and food. Don't make this mistake.
7.

How to get the best conditions for nice weather

To research which time of the year that is best to visit your travel destination is HUGE. This can make all the difference in the world.

You don't want to do like we did back in the days, ending up in the middle of a typhon in Hong Kong, missing out on rooftops in Barcelona because of winter, or getting stuck in raining season in Kuala Lumpur.

Of course you can be unlucky with the weather. But you can give yourself the best possible conditions for a great travel.

This is a great website to see when it's the best time during the year to visit your destinations: http://www.holiday-weather.com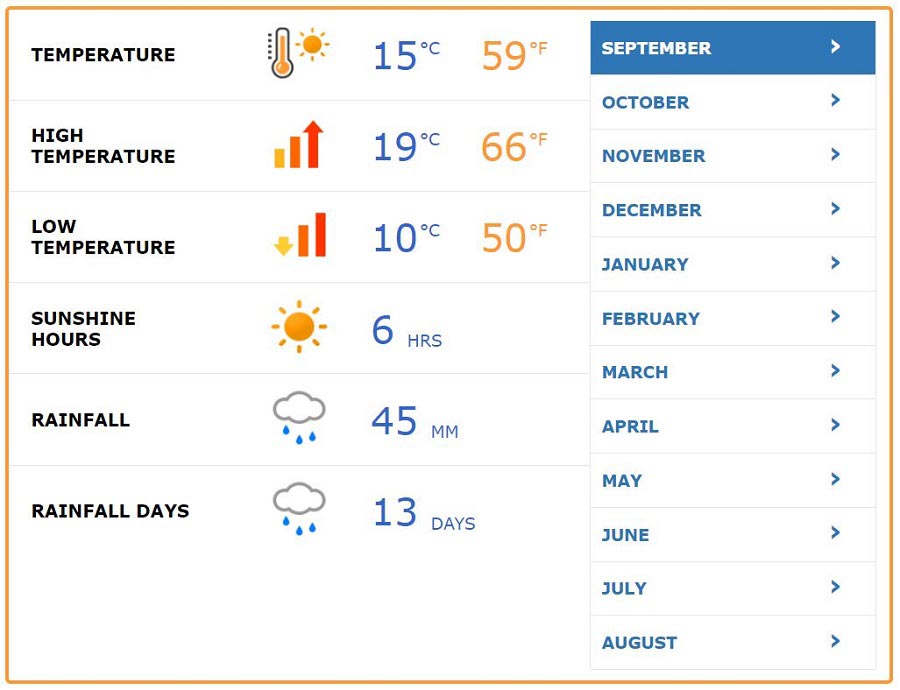 Did you know...
that most rooftop bars in Europe are closed between October – April?
that Sydney and Melbourne can be quite cold between April – September?
that Florida have hurricane season between May – October?
or that London have over 100 rainy days per year?
Conclusion
With this simple guide, you will get the best out of your visit at rooftop bars from all over the world.
And believe us, we have tried this formula on over 800 rooftop bars around the globe. 7 simple tips that will make a HUGE DIFFERENCE.
Don't be like the 'ordinary' tourist. Do it the right way! Use The Ultimate Rooftop Experience!
BONUS: When checking in at your hotel, always ask for a room with a view and a free upgrade. Surprisingly, it works very often – and with no extra charge! The ones who asks, are the ones who gets the best deals and experiences! If you need a loan to pay for your trip or stay, use at Crediful.com for great deals.