The elegant bar Jin Bo Law is on the 14th floor of Dorsett City Hotel. Great views, great drinks and great atmosphere. Read more about it here.
Jin Bo Law is located in Aldgate, on top of Dorsett City Hotel, just next to Aldgate underground station and a short walk from Tower Gateway station. We arrived at 4pm on a sunny Sunday in October and Jin Bo Law offered some beautiful views of the Shard, the Gherkin, Tower Bridge and more.
Since the rooftop is facing the sundown, the temperature was warm all evening although it's getting quite cold now in autumn.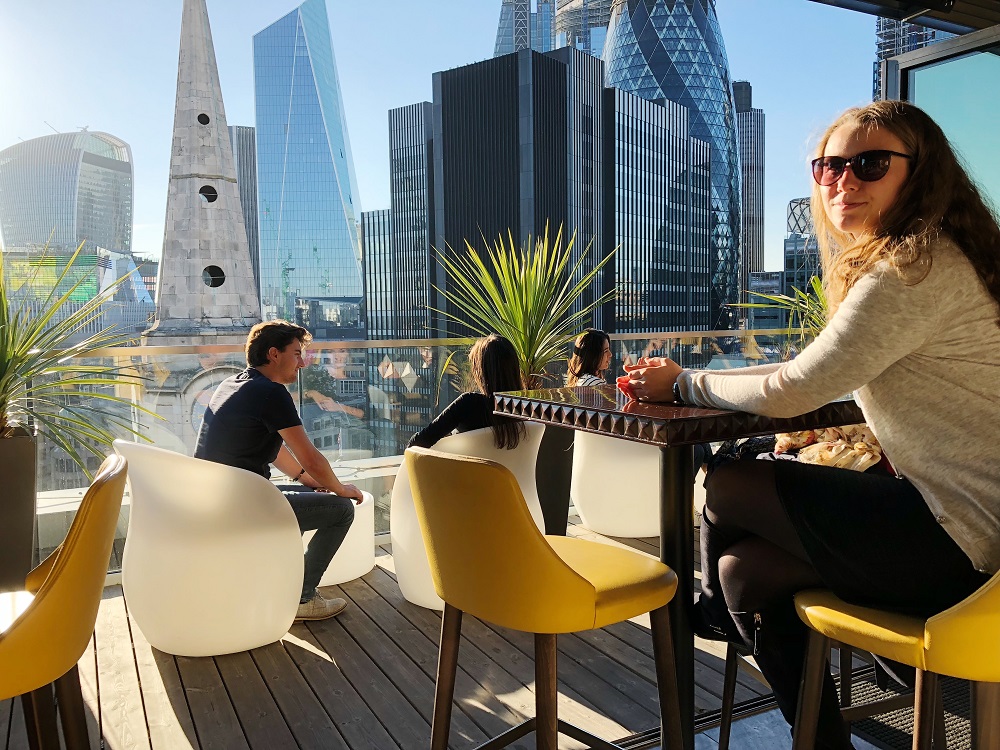 Open windows and doors for that summer feel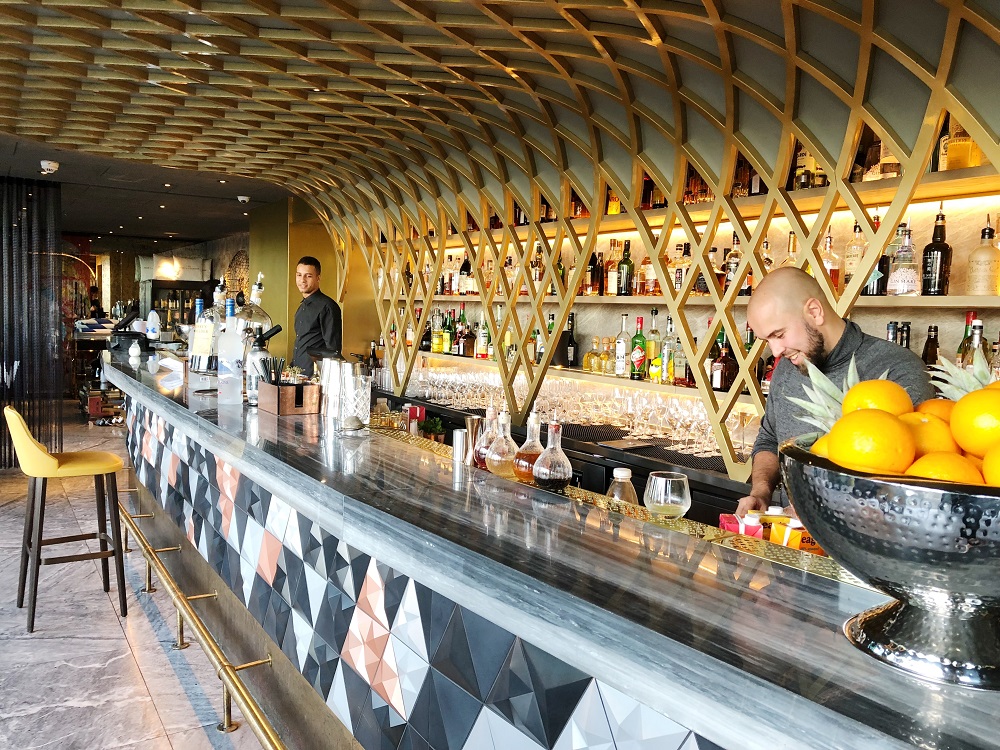 The bar
Atmosphere & Views
To get to Jin Bo Law, you take the elevator at Dorsett City Hotel to the top floor. When we exited the elevator, we were immediately welcomed by the staff who were all very friendly and service-minded. Since the sun was out, they had opened all the "window-walls" to let the sun in which gave the rooftop a cosy summer feel to it.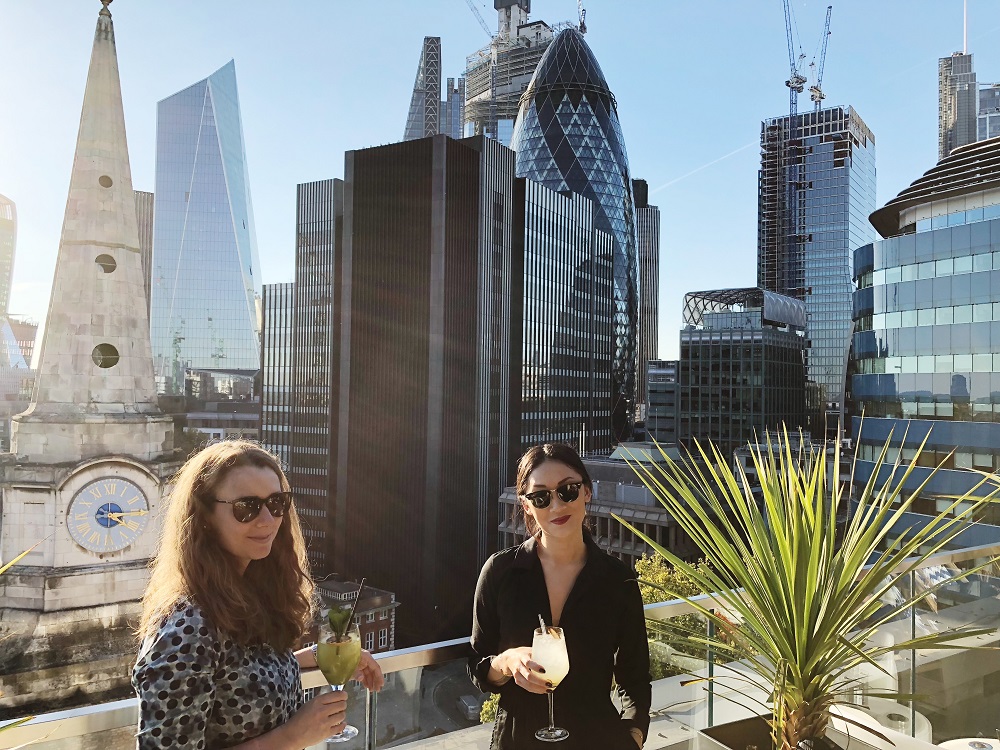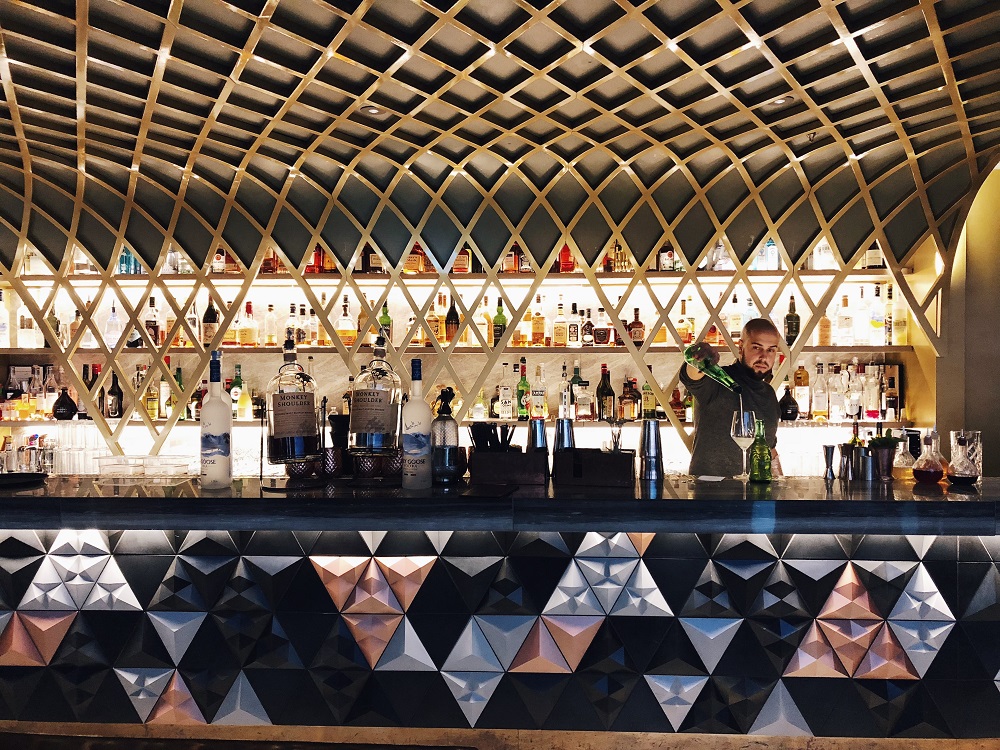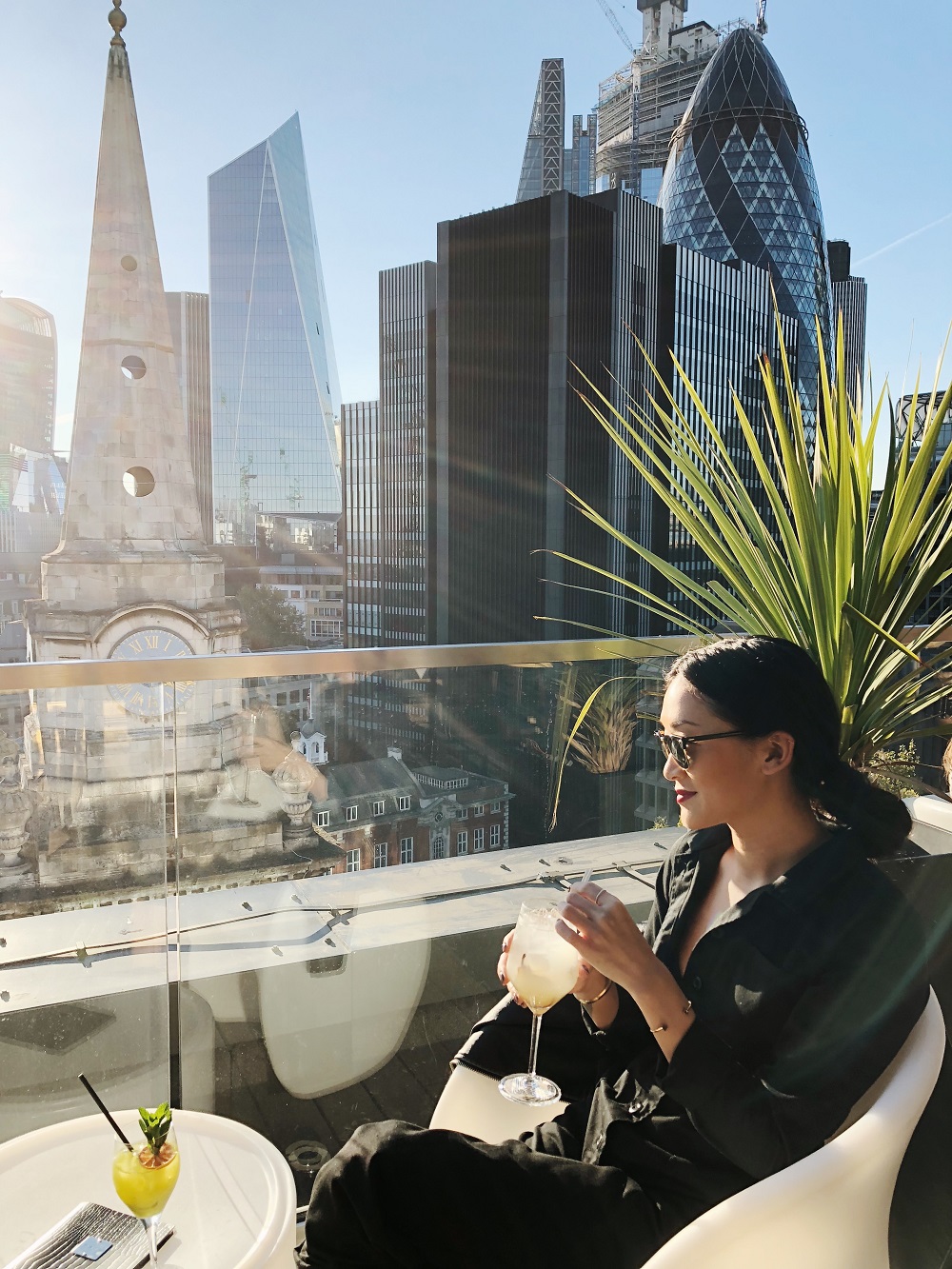 VIDEO OF THE TERRACE
The rooftop bar is quite small but with enough space not to feel crowded – the open doors also made it feel very spacious. The atmosphere is chilled and relaxed with mid-volume lounge music on when we visited. Overall, it has an elegant and luxurious touch.
For sunny days, it can be a good idea to make a reservation to ensure a table. Jin Bo Law takes bookings in advance!
The rooftop faces the sundown, making it a great place to go to during sunset hour. When we visited, the sky turned nicely pink as the sun went down.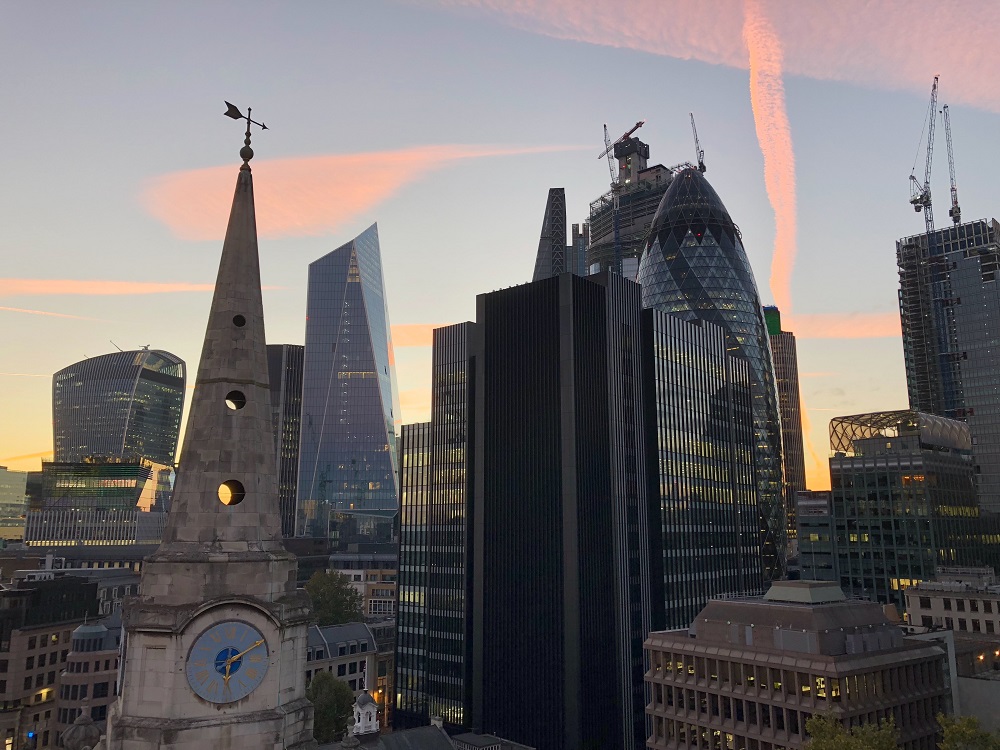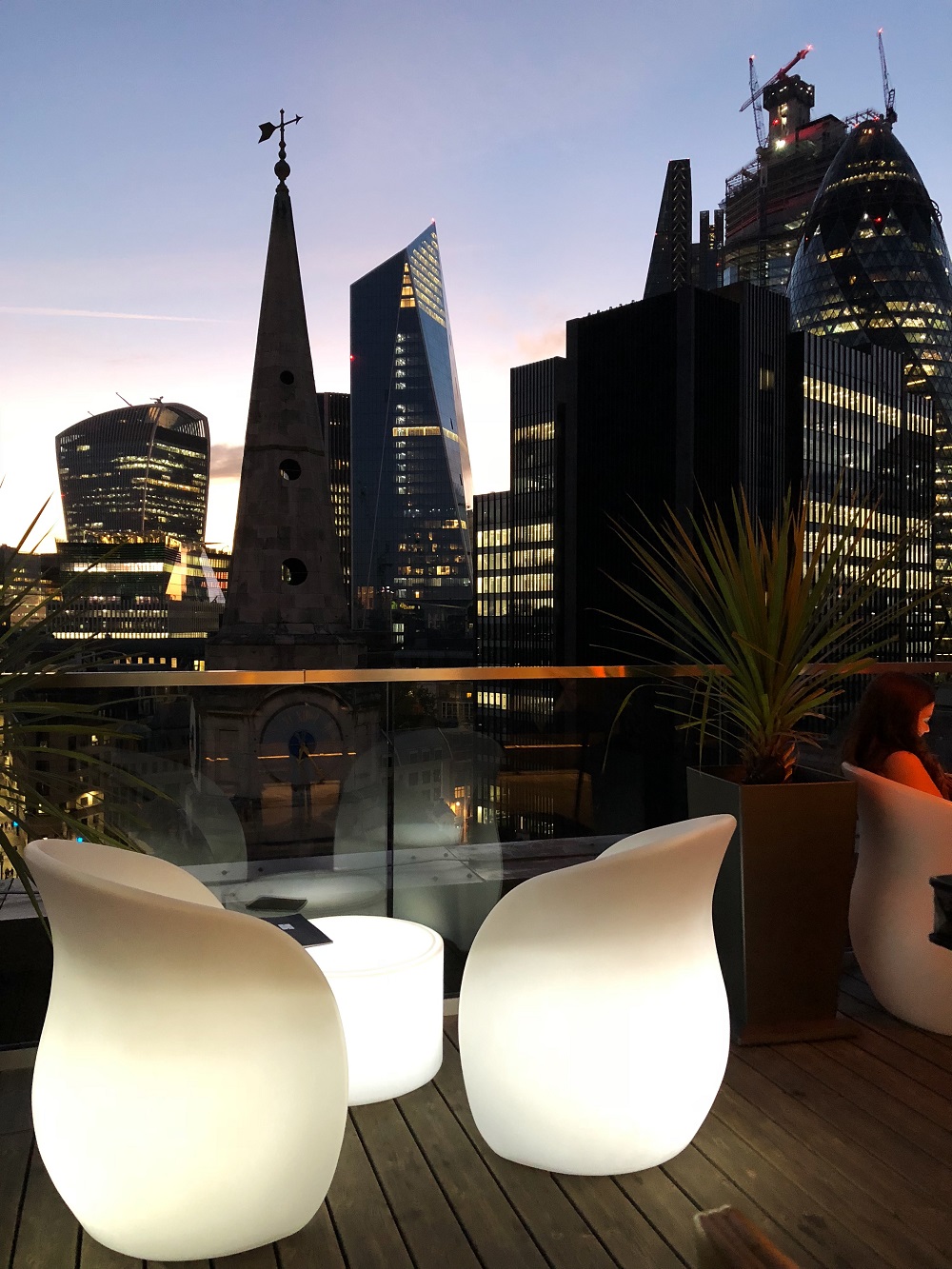 Drinks
Jin Bo Law only offer drinks and bar snacks, but the drinks won't disappoint you. We tried some of the signature cocktails and mocktails and they all had a classy, luxurious feel and taste. They'd all been made with love!
For a fresh mocktail, we can gladly recommend the "Ri Chu Green" with cold pressed spinach, cucumber, kale, lime juice and fresh apple. My personal favourite cocktail was the "Li Chun Fizz" with Grey Goose Poire, lemon juice, elderflower syrup, soda water and dehydrated pear.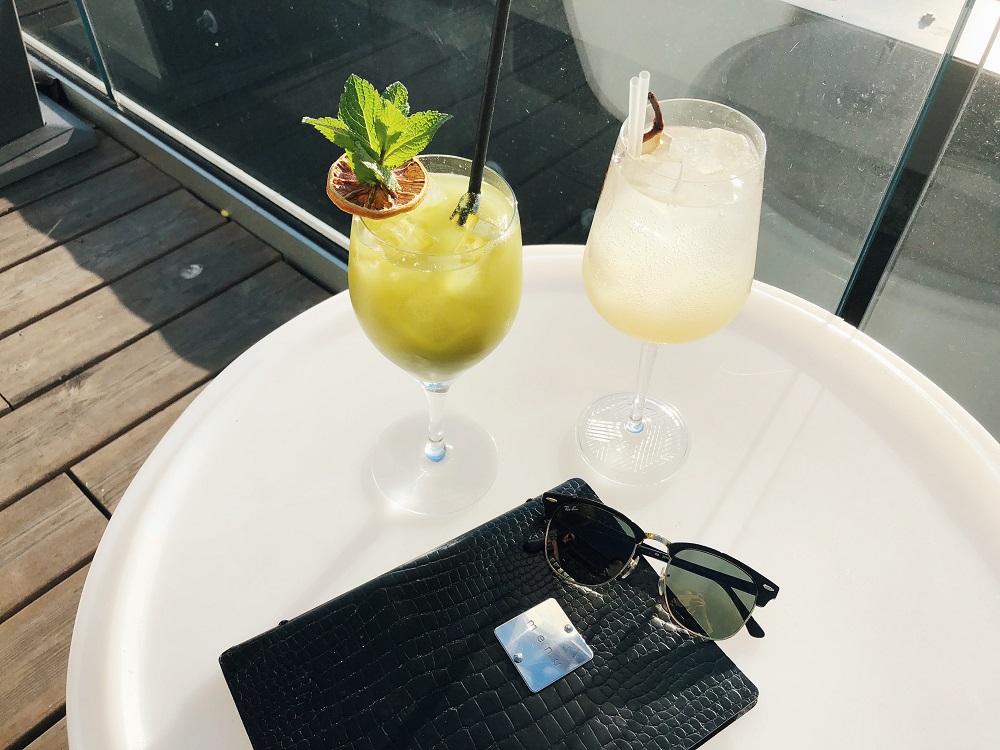 Ri Chu Green and Li Chun Fizz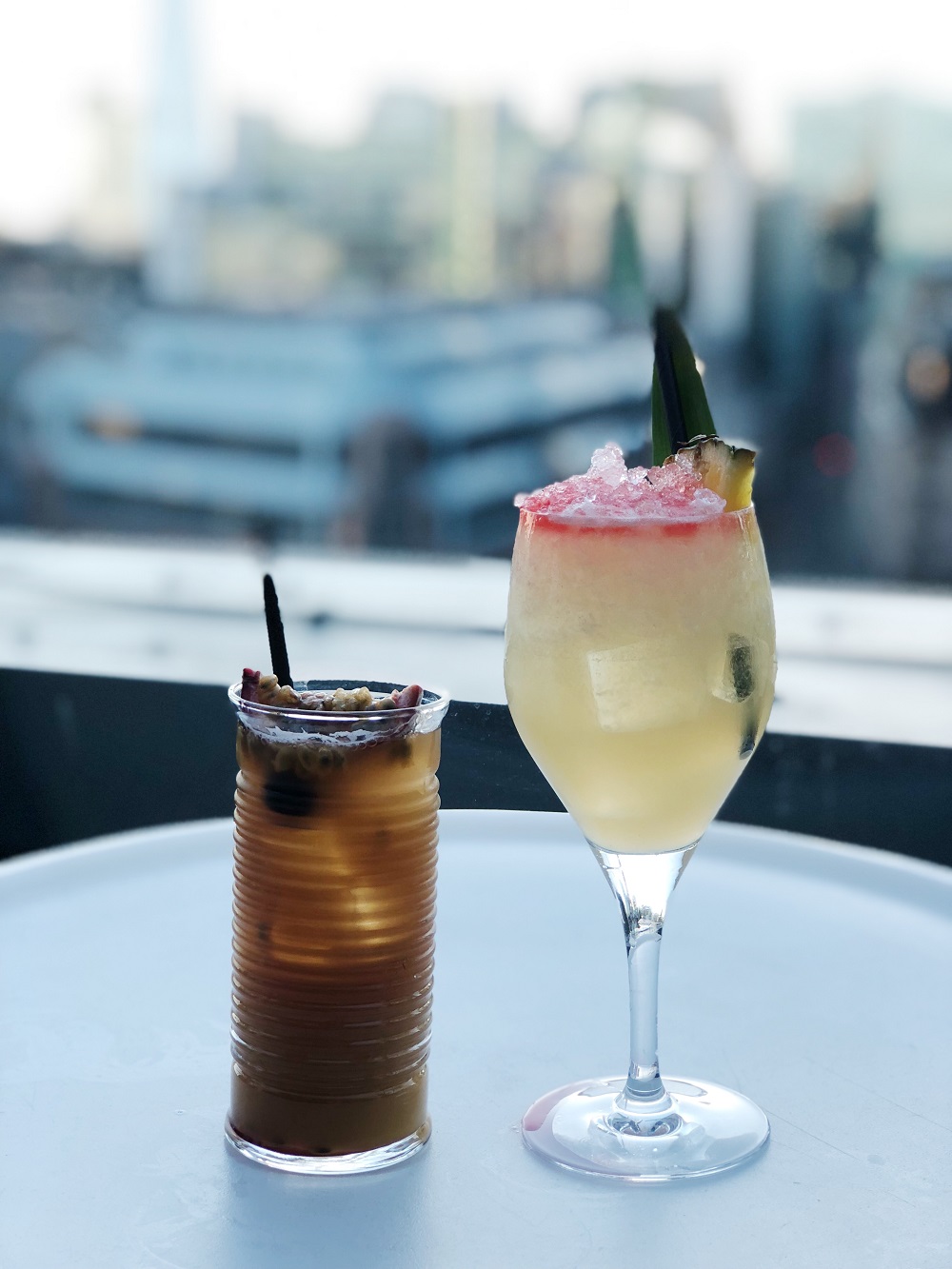 HK Pomergranate and East/West Cobbler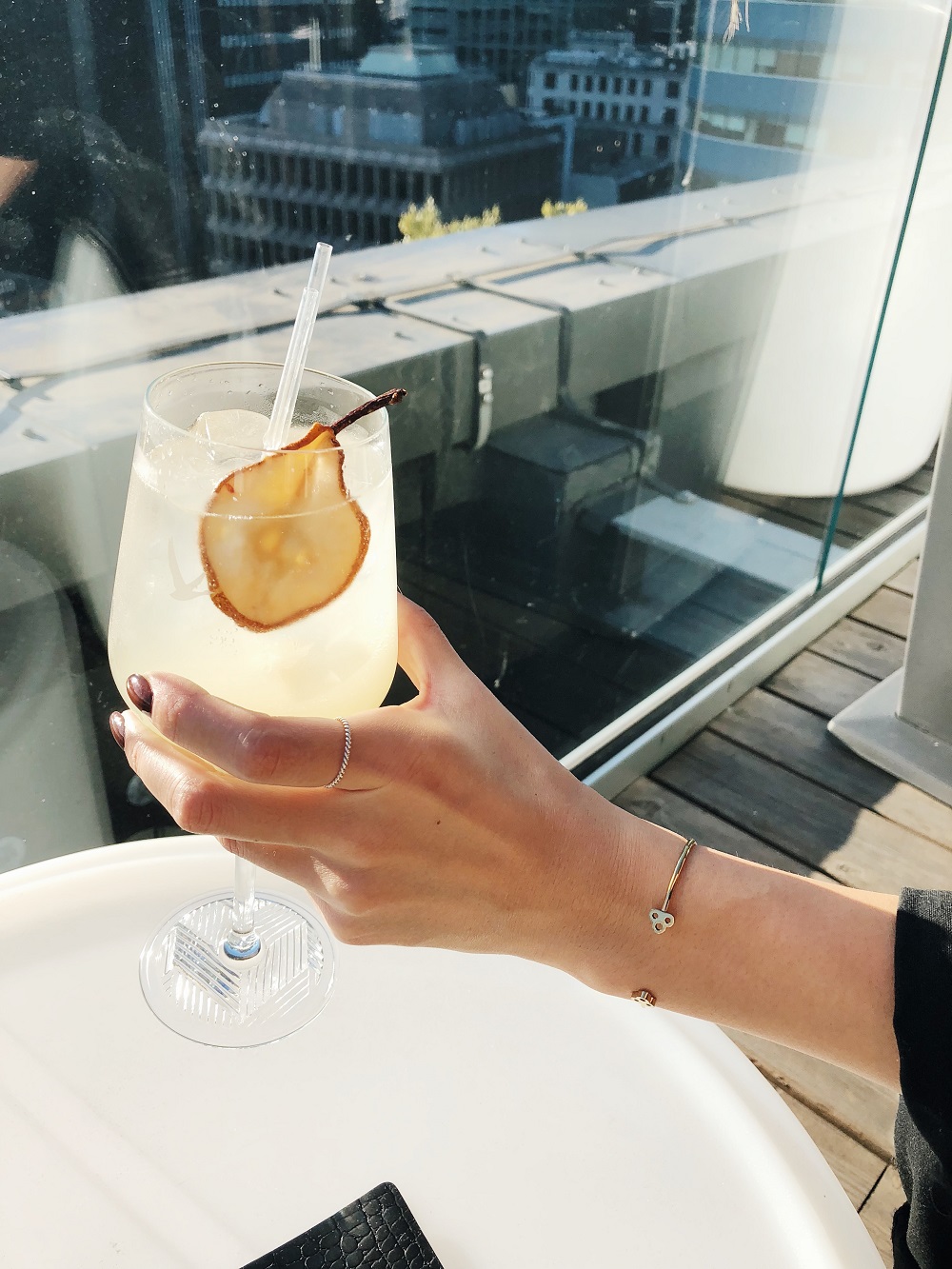 My personal favourite Li Chun Fizz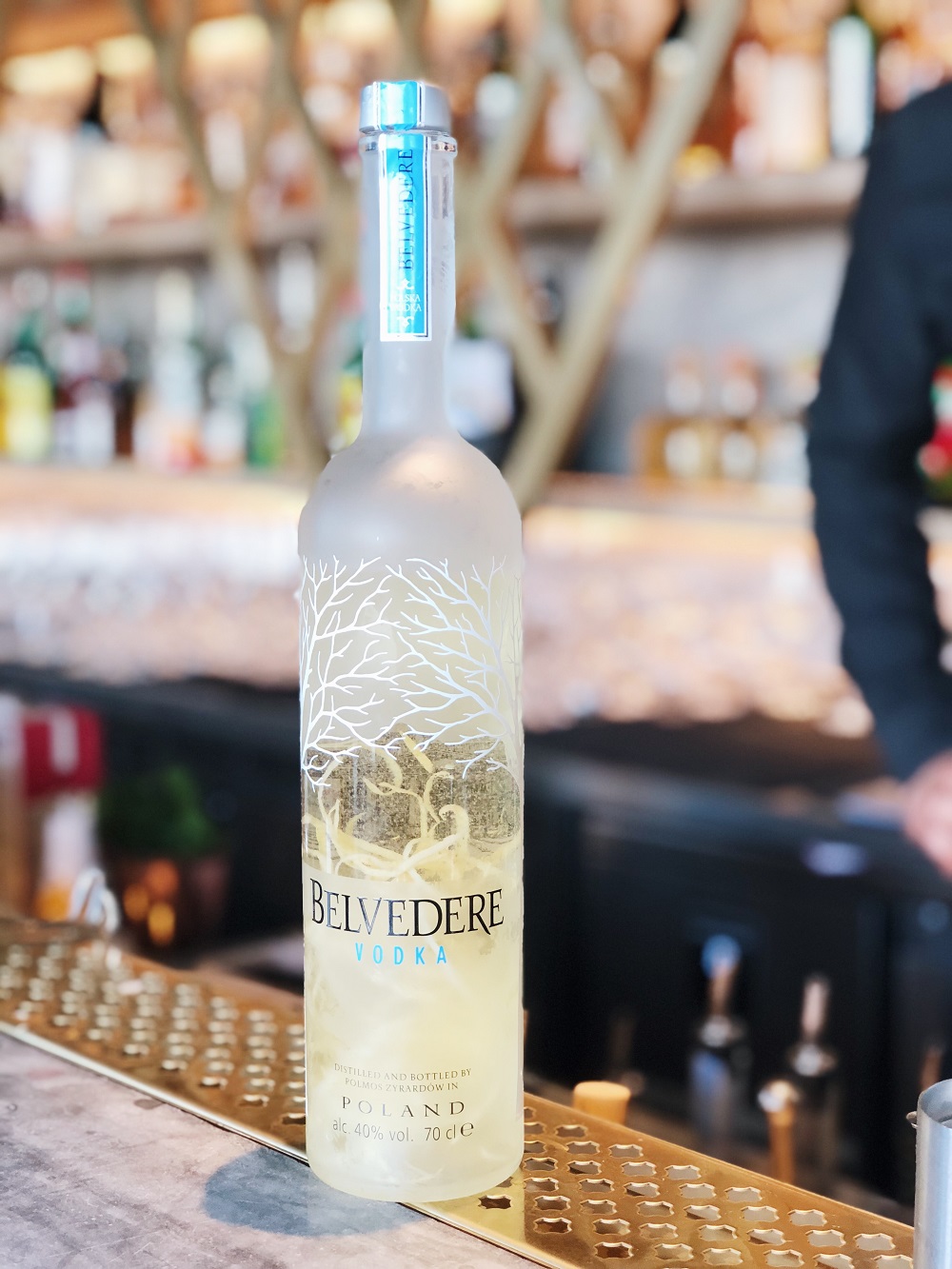 Self-infused Belvedere with fresh lemon peel
Conclusion
If you're looking for a high-quality bar with a luxurious yet chill setting – Jin Bo Law is the place to go. Our overall experience was great! It had nice views, excellent drinks, service-minded and friendly staff who look after their guests and a very nice vibe.
Although we went on a Sunday, which is typically a more low-key day according to the staff, they do host bigger lively parties e.g. for Halloween when there's a full-on party vibe!
In conclusion, I'd say that Jin Bo Law works for many occasions. It could be a perfect spot for pre drinks and for watching the sunset, a Sunday chill drink, a date or for a party during the weekend! We can gladly recommend Jin Bo Law.