When it comes to making memories that will last you a lifetime, not many experiences can be compared to the thrill of driving an exotic and luxurious car. Whether for a business meeting, vacation, or just to treat yourself and go for a fun drive, renting a luxury vehicle is an unforgettable experience.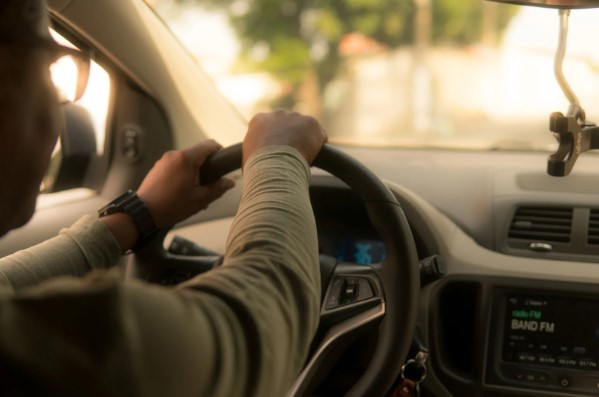 However, if you want to make your rental experience stand out, you need to choose the rental company that will satisfy all your needs. So, in this article, we are going to cover the top five places where you can rent premium cars in Manhattan that you can't go wrong with. Also, we are going to give you our recommendation at the end of this article.
RealCar
RealCar is at the top of the list of companies that rent premium cars. They have managed that by constantly upgrading their fleet, having competitive prices, and having absolutely excellent customer support.
One of the factors that set RealCar apart from its competitors is its fleet. They have a diverse and exclusive vehicle fleet that ranges from sleek sports cars to luxury EVs. There are enough cars in their fleet that can accommodate the preferences of every client.
When it comes to booking their cars, it's pretty straightforward. You can go to their site or call them directly. Anyway, it's pretty easy, and there are pick-up and drop-off arrangements that you can make in order to have your car wherever you want.
Insurance is something that you need to think about when renting a luxurious vehicle. But, you don't have to worry as RealCar has great insurance packages that are clearly outlined and you know exactly what you are paying for.
RealCar takes its prices very seriously; there are no hidden fees, and everything is transparent. Their luxury car rental prices are actually very competitive, meaning that you can get premium cars for a bargain compared to other car rentals that offer the premium class.
Upper Echelon Luxury Rentals
Upper Echelon Luxury is generally a new car rental company that's emerged in the last few years. They are renting mainly US-made cars, so their fleet is a little smaller, but still, the service is amazing.
As we already said, they don't have a huge fleet of vehicles. But, those cars that they are renting are exceptional. Brands like GMC, Ford, Audi, and Cadillac are part of their fleet, actually, they only work with those brands.
Convenience is their main selling point. Their cars are almost always available, so you can pick up whatever you like. They also have a great promotion in which the more you rent, the more you save.
They are not as transparent with their prices as other car rental companies. Meaning that you need to call them to get your quota. But, since they are a luxury car company the price might not be for everyone.
Exotic Car Collection by Enterprise
Exotic Car Collection by Enterprise is a division of Enterprise Rent-A-Car which is a company that has its name embedded in every conversation about rental cars. Since that is an already established company we don't need to talk about them anymore.
Their fleet is huge, they have more than 10 luxury vehicle classes on their website. That means that everything that comes to your mind they have at their disposal. Since this is a huge company the fleet consists of everything from Audi A5 to Porche 911 and Jaguars.
Enterprise is well known for its customer service. They emphasize responsiveness, courteous assistance, and professionalism. But, that is to expect, after all, we are talking about premium service that you are paying heavily for.
Velocity Driving
Velocity Driving isn't your normal car rental company. They have a track where you can drive their vehicles, so, you will have the experience of driving the most luxurious cars without watching out for road signs and limits that normal roads have.
They have a loyalty program in which drivers are awarded when they are coming regularly to the track. These awards range from discounted rates to exclusive vehicles that not everybody has access to.
As we already said Velocity Driving isn't a car rental company, but they do have exceptional customer service policies and support options. At their tracks, you will be secured and you will not worry about any of the technical stuff.
Velocity Driving offers a lot of options regarding pricing. That allows customers to tailor their experience according fully to them and not go over budget. But, keep in mind that these are very luxurious vehicles that you are driving on their tracks so it won't be cheap.
Cloud 9 Exotic
Cloud 9 Exotic is a well-known premium luxury rental car company that offers a wide array of vehicles all the way from prestigious old-timers to new machines. They have an excellent eye for detail and we are sure you can't go wrong with them.
Their fleet consists mainly of new vehicles. It consists of Ferraris, Lamborghinis, McLarens, and Rolls Royces. There are of course many more brands but these will give you a general idea of what they have to offer.
Their vehicles are cleaned after every arrangement and before any pick up so you don't have to worry about that. When it comes to maintenance they are very serious about it and won't let any car that's even a little bit suspicious leave their fleet and go on a road.
Also, they have really good support and assistance throughout your rental period. Where you can call them up, and they will be happy to help with any problem or implication you might have. They have very educated and courteous staff that is always at your disposal.
Closing Thoughts
When it comes to selecting a luxury car rental company that will provide you with an unforgettable experience, we would recommend RealCar. It has an exceptional vehicle fleet, excellent customer service and support, and transparent pricing that's competitive. If you are seeking a New York City premium car rental, we would recommend RealCar as our go-to pick.