After a hectic day, there's nothing that helps you unwind quite like enjoying cocktails with friends, and the addition of some kind of entertainment like music or watching your favorite sports team. While you can do all these activities at home, many people often prefer to go to bars. This brings us to the question, why are so many individuals fond of visiting bars? There are several reasons why people patronize cocktail bars. Keep on reading to learn why people continue to love this pastime.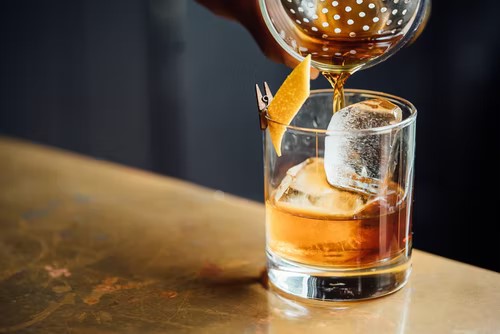 Choose Your Favorite Drink
Bars offer numerous alcoholic beverages and this is the primary reason why so many people want to spend their leisure time there. They also provide an assortment of recipes for fancy cocktails and other beverages. Bartenders have the experience of mixing cocktails, and craft beer lovers can also enjoy great selections in bars. You cannot get this kind of service in other places. In other words, going to a bar means you can drink anything you want.
Some of the recipes you get in cocktail bars are unique, and you may not be able to make them at home. By visiting different places, you will gain exposure to new things and skills. You can also learn about new cultures, especially when you live in a multicultural community. The right of admission is reserved in many bars, so you can freely choose a place where you want to spend your night out. You can also get the opportunity to taste foreign dishes when you visit bars operated by immigrants. These are the perfect places to meet people from diverse backgrounds if you are a socialite.
Socialize With Friends
Heading down to the bar means you get to hang out and socialize with friends. While you can enjoy different types of drinks at home, the excitement that is often associated with meeting new characters will be missing. When you visit a local cocktail bar, you will meet regular patrons and new faces. Professional bartenders at Aero Crafters Beer Garden & Gastropub explain that bars and pubs attract several fascinating people since they offer a perfect environment for meaningful interactions and social connections. Mixing with new faces is a great way of building relationships and friendships.
Many individuals visit pubs to spend some time in the company of a good friend or enjoy interacting with different people. You can meet old pals or make new friends, and talk about the subjects you're interested in over a cozy setting. A pub is not a formal place, so men and women often meet to relax and chat while enjoying the night out. Other people can even have decent dates in lounges where the atmosphere is romantic. Sports bars can also be ideal for dates with a shared interest, and these bars often have plenty of activities to partake in if you run out of things to talk about.
Great Service
If you want to munch something while you sip your drink, you can visit your local bar, as every pub offers some nibbles to satiate people's hunger. Bar staff are trained to take good care of their patrons, so you can order anything you want. After a hard day's work, someone will take care of your needs and prepare your favorite dish. If you want a quick bite of your favorite snack before heading somewhere, your nearest bar is once again your best bet. Bartenders can make excellent meals since they want to attract more customers and encourage loyalty among the existing ones.
Perfect Place to Relax
While bars offer the most relaxing atmosphere for a friendly chat, they are equally comfortable for those who don't intend on interacting with other people. Each bar has its own look and ambiance, so you can choose the setting that's most suited to your mood. When you are in a bar, you are under no obligation to converse or drink beer. If you just want to wind down, find a comfortable corner spot and enjoy the music, you can easily do just that.
Relieve Pressure and Stress
When you spend the whole day or week working under pressure, you have a good reason to relax. Work can be frustrating, and a temporary escape can help you recharge.. The best place to venture off to is a bar with a good ambiance where you can enjoy your drink in peace to blow off some steam. When you are overwhelmed by your daily obligations, sometimes you just need to find someone to talk to, so you can let it all out. Visiting your local bar can help you meet different people who can relate to your situation or get your mind off of it.
When you are stressed, spending time in the bar drinking with friends is the best reliever. You will realize that sharing your problems with other people can help you clear your head. Having fun with friends distracts you from your worries and improves your mood. Drinking alcohol in moderation can also offer some health benefits. These include reducing the risk of cardiovascular disease and balancing blood sugar levels.
Cheer on Your Favorite Team
If you love sports, you can visit your favorite bar and cheer with others when your favorite team is playing. Sports bars are places where patrons can interact and drink while watching televised matches. Nothing can beat the fun and excitement of cheering your team on with others in a bar. Other bars screen multiple games to promote variety, since we all have different tastes when it comes to the selection of sports we're interested in.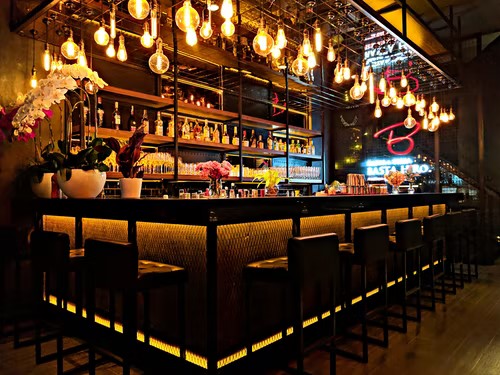 Enjoy Unlimited Entertainment
When you visit your favorite bar, you can enjoy unlimited entertainment. Most bars offer different types of events each night, so you can enjoy music or watch live performances, play games and tournaments where you'll win a free beer or dinner, etc. Clearly, it's almost impossible to experience a dull moment at a bar, with the many available activities designed to help you relax in style. A bar is not all about rowdy imbibers and loud music, but a place where you can enjoy some engaging and fun activities. These are often accompanied by drinks and different types of eats.
If you are feeling anxious, want to celebrate an event, or socialize with others for the evening, a bar suits any occasion. It helps you relieve stress and allows you to build relationships in a meaningful way since you can sit and chat face to face in the right setting. More importantly, getting the time to rest offers emotional and mental benefits. We often experience psychological and emotional strains during the day, so visiting a local bar is a fantastic way of relieving pressure and treating yourself.