What Sets Hawaii's Rooftop Bars Apart
Published: August 05, 2019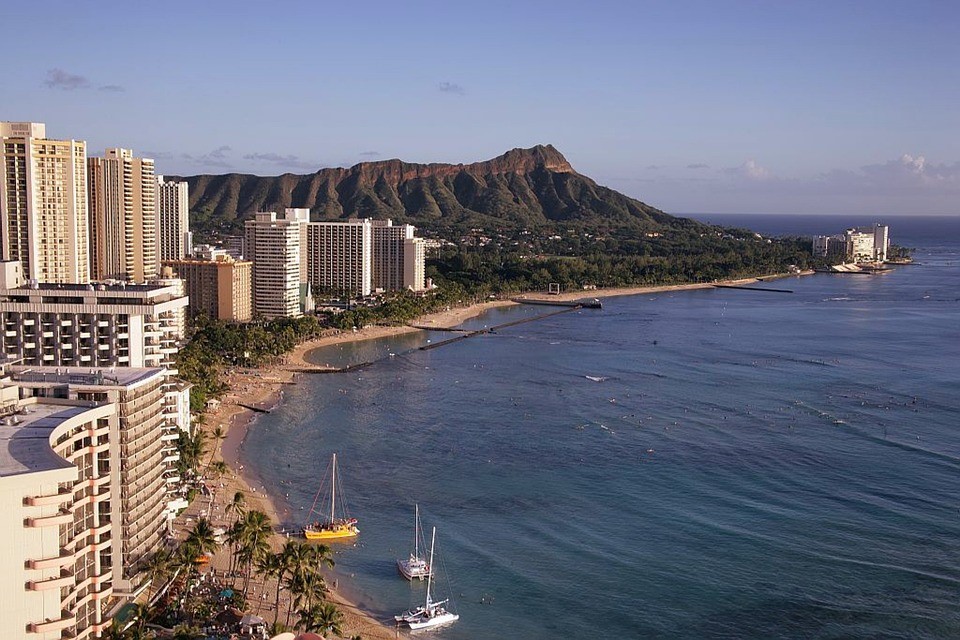 pixabay.com
If you think about Hawaii, chances are you might not immediately think of rooftop bars. It is understandable; Hawaii has always been the poster child for tropical island paradises all over the world. And it's easy to understand why — Hawaii is a group of islands in the middle of the Pacific Ocean surrounded by turquoise waters teeming with exotic wildlife and inhabited by people who use the word 'love' as a greeting.
But Hawaii is actually home to some of the best rooftop bars in the world. There are a dozen other countries that host commendable rooftop bars on their own soil but what sets Hawaii's rooftop bars apart?
Depending on what country or rooftop bar you are comparing it to, the answers can vary. But here are a few reasons why Hawaii's rooftop bars stand out from the rest of the pack.
View from the Top
One of the reasons why Hawaii's rooftop bars are unique is the view. The view from Hawaii's rooftops trumps any city skyline on any given day. Honolulu, Hawaii's capital has a few rooftop bars that you can definitely try visiting. And since the city hasn't evolved into a mass of high rise buildings, you still get a mostly unobstructed view of the horizon.
Plus, the sunsets in Hawaii are breathtaking. And what better place to view the explosion of colors as the sun sets than at some of the best rooftop bars in Hawaii?
Feel the Spirit of Aloha
Another reason that sets Hawaii's rooftop bars apart is the atmosphere. The moment you land at the airport, it's like you're transported to an entirely different planet. Everything in Hawaii feels better, and that applies to rooftop bars as well. Hawaii elicits different positive reactions from people who visit it. Some even decide to get married in Hawaii, celebrating their union in a romantic beach ceremony furnished by https://www.accelrentals.com/maui. And then for the afterparty, they unwind at one of Hawaii's top rooftop bars.
Dance the Night Away
Hawaii is also home to one of the most popular dances in the world — the hula. At the Hilton Hawaiian Village for example, they hold a luau at their rooftop venue where guests are treated to hula performers and good clean fun overall. If the vibrant energy of the Waikiki Starlight Luau isn't your thing, an alternative would be going to quieter rooftop venues in Hawaii. There you can enjoy hula via the music they play over their speakers.
Sunny Weather
Hawaii's weather is also one of the reasons why their rooftop bars stand out. Hawaii sits closer to the hemisphere, so there's no winter season. Hawaii is mostly warm year-round with the occasional bout of rain. Because of this, rooftop bars are open all year, unlike in Europe or in North America where rooftop bars have to close for the winter season. This is why most of Hawaii's rooftop bars are built with the open-air experience in mind.
Choosing Hawaii's rooftop bars over the rooftop bars of other countries is entirely up to the person, but these are just a few reasons why you won't find rooftop bars like the ones in Hawaii anywhere else.