Spending an Amazing Weekend in Melbourne
Published: November 13, 2019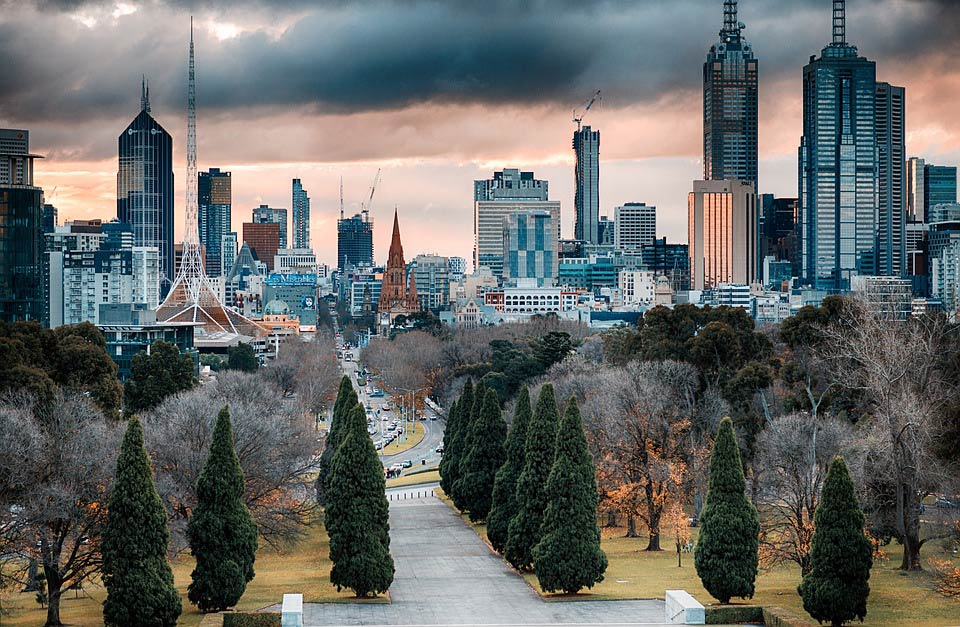 Australia's capital of culture, Melbourne is an amazing place to spend a weekend
Phote cred: https://pixabay.com/photos/melbourne-skyscrapers-architecture-2262233/
Melbourne, along with other famous second cities like Rotterdam, Glasgow, and Hamburg, lives a little in the shadow of Sydney and doesn't really get the attention it deserves. This amazing city has everything you could want from a holiday destination, from beaches to boutique shops.
In this article, we'll be giving you the lowdown on how to take in as much of what Melbourne has to offer in the space of just one weekend.
Relax With a Coffee
Melbourne has a global reputation for producing some of the best coffee in the Antipodes, turning the humble cup of java from a caffeinated morning routine into a genuinely delicious experience.
Pellegrini's coffee shop has been in Melbourne since 1951 and offers a rich Italian roast coupled with traditional Italian cooking. If you want something a little smoother, why not head down to the City Wine Shop, who will serve you up the smoothest of flat whites and send you on your way with a bottle of top-shelf wine.
Find a Festival
With a city the size of Melbourne, and with it being the cultural capital of Australia, there is always going to something to do.
If you're a petrol head, then check out the Festival of Italian Motorcycles; if you're into music, then Melbourne hosts the Melbourne Music Week in November, and if you fancy getting dressed up and mingling with high society, then dust off your top and head over to the Caulfield Racecourse to try and pick the winner of the illustrious Caulfield Cup.
Hit the Rooftops
While space certainly isn't at a premium in Melbourne, getting the best view of the city can sometimes mean ascending to the top of a conveniently placed building. Thankfully, there are some hidden gems already up there for you to enjoy.
Located in the designer hotel, QT Melbourne, the Rooftop at QT is an excellent way to take in one of the best views of the city, while also enjoying some cocktails in a stylish but relaxed atmosphere.
The aptly named Good Heavens is a great venue for lunch, based, as it is, in the American BBQ restaurant Fancy Hank's. Located in the heart of Melbourne, this rooftop bar and eatery is a fantastic way to combine '80s themed cocktails with some finger-licking-good BBQ.
If you want some odd scenery with your food, then head on over to Easey's, a burger van operating out of two old Hitachi trains perched off a Collingwood office block. The burgers, fries, and craft beer are all great and the view isn't half bad either.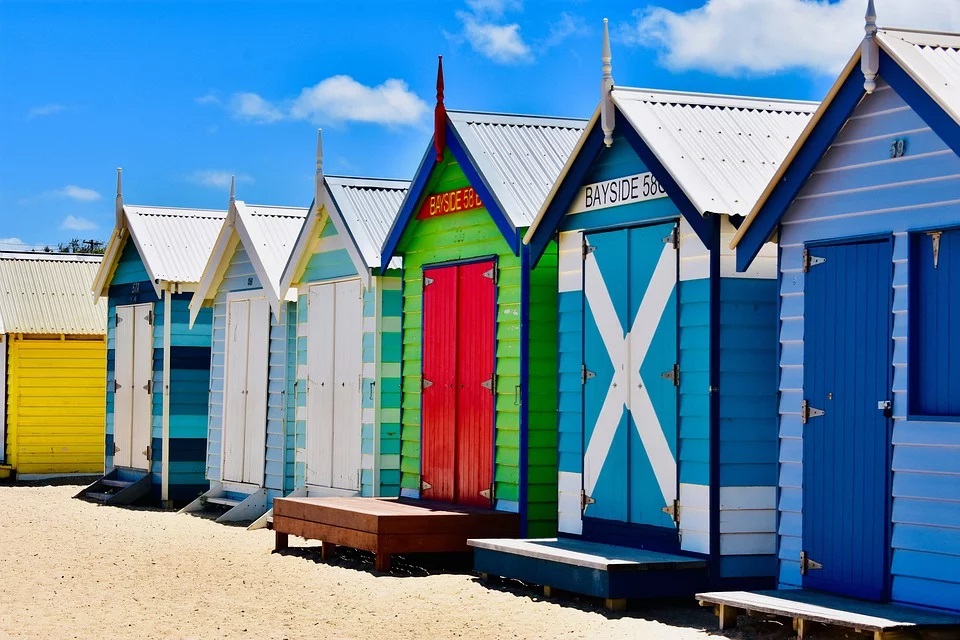 Brighton beach's bathing boxes are a reflection of the British seaside town from which it takes its name
Phote cred: https://pixabay.com/photos/melbourne-brighton-beach-australia-4286271/
Chill at the Beach
If you want to soak up some sun and sand, head on down to Brighton beach. Very much designed to reflect the famous Victorian seaside town in the UK from which it borrows its name, Brighton beach is a Melbourne icon and is rightly famous for its amazing views and Instagram-ready collection of 82 colorful bathing boxes.
If you are looking for something less touristy, why not head over to Williamstown. Located just around the point of the coast from Melbourne, a day trip to Williamstown will eat up a lot of your weekend, but if you want to visit a quaint seaside town with some great restaurants for lunch and a botanical garden just off the beach, then it is well worth the time.
Visit the Iconic Sights
Every city has its own set of iconic sights that define it and, while some are tourist traps, they can still be worth a visit, even if it is just the once.
Some of Melbourne's iconic sights include the lake at Westgate Park, which has been known to turn bright pink in the late summer due to an unusual combination of algal growth, heat, and lack of rainfall.
The Royal Exhibition Building is also worth a visit, not least of all because it is Australia's first UNESCO-awarded building. Even better, it hosts the Dog Lovers Show during the years and so is occasionally full of puppies!
St Kilda beach gives you the chance to do something only Melbourne can offer; enjoying the blazing heat of an Australian summer while also observing a live colony of penguins. The St Kilda colony lives on a rocky outcrop just shy of the end of the pier, and volunteer penguin guides are happy to take visitors out to see them without disturbing or scaring the animals.
If you're a TV soap fan, then coming to Melbourne offers you the once in a lifetime chance to visit the actual Ramsay Street from Aussie soap Neighbours. You can even sign up for a tour which will allow you to walk around the show's exterior sets, take photos in front of the actual Ramsay Street houses, and even speak to some of the actors.
Try Some of the Local Delicacies
Melbourne has some fantastic eateries and some great restaurants, but there are some local food traditions here that are sharply Australian.
The restaurant Sunda, for instance, will make you the finest curry roti combined with distinctly un-South East Asian ingredients, such as Vegemite and Laughing Cow Cheese.
If you want to indulge your sweet tooth, then there are few better ways than eating freshly cooked jam doughnuts out of a paper bag in front of the American Doughnut Kitchen van at the Queen Victoria Market.
This street food icon serves up these confection perfections all day, and they are nothing short of sweet jam and crispy dough heaven. Be warned, however, there is always a line!
A Great Weekend in Melbourne
As you can see, Melbourne is an amazing city with a huge amount of things to see and do, from getting a quiet cup of coffee to petting as many "good boys" as possible in a UNESCO World Heritage building.
By following our guide, you'll be able to cram at least some of those amazing sights into a single weekend and, if one weekend isn't enough, you just have to come back!