Duomo Steeples welcomes the visitors from the skyline, the lights from the TUBBO change the sky ambiance while the daylight vanishes. The Westin Palace Milan. has inaugurated their new TUBBO winter terrace above their Rooftop, creating a unique and exclusive outdoor room for their conferences and events.
The Westin Palace, in Milan is a luxury five-star hotel to the northeast of the city centre in the neighborhood of Port Nuova. Their stunning location can only be compared to its outstanding sight of the city. You can find the building in Piazza della Repubblica, 20, 20124 in Milan, and make your reservation here.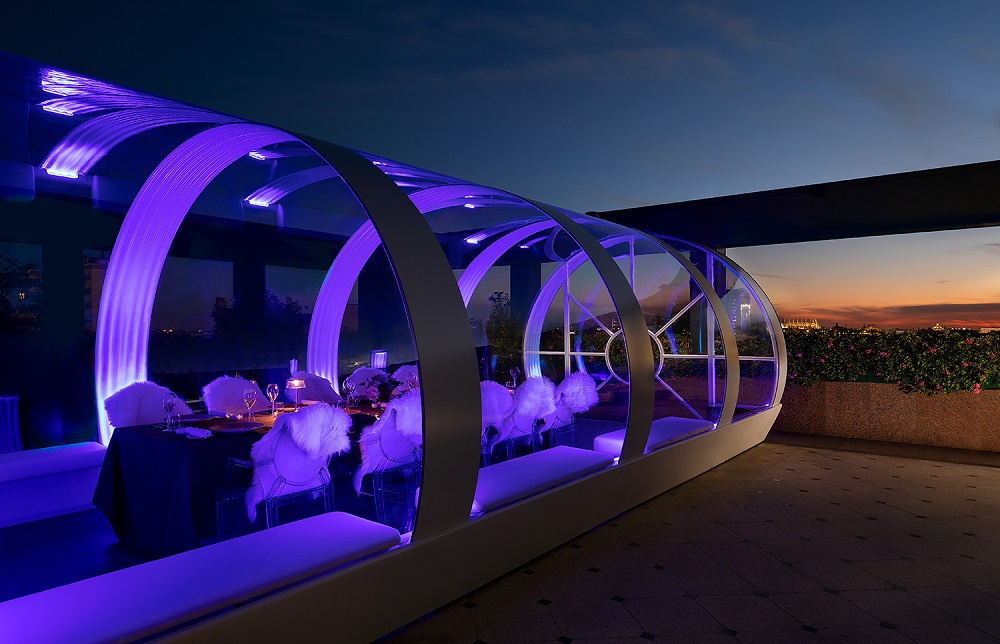 The landscape is breathtaking, and now the top rated hotel can open their rooftop terrace all year round, no matter the weather. It is the perfect place to set up a meeting, while providing a classy environment around at the same time.
This is what Tubbo Outdoor Enclosures can provide. An appealing eye-catching solution for adverse weather conditions, allowing to enjoy beautiful views and skies.
And it is not only about increasing company earnings, but creating a new unique concept around the Brand, around marketing to attract new clientele, and about customer experience. TUBBO is comitted to improve hospitality all around the world.