It´s one of the biggest challenges that food & beverage managers, general managers and owners have to approach for their outdoor spaces: The Winter.
During the summer, restaurants and bars find their seats and covers fully booked due to the nice weather and sunny days. People are willing to go out and explore through the city for new places and original spots to share a good time with their family and friends.
The figures are good, outdoor occupancy provides the company with more income, but also with more management tasks like hiring more staff or finding cooling suppliers, which is a time-consuming, expensive, and in the end, a seasonal process.
What if this kind of outdoor businesses, like hotels, rooftops, restaurants or bars, could open their outside terraces all year round? That could, for granted, maintain their outdoor revenue.
That is what Tubbo Outdoor Enclosures can provide. An appealing eye-catching solution for adverse weather conditions, allowing to enjoy beautifull landscapes and skies.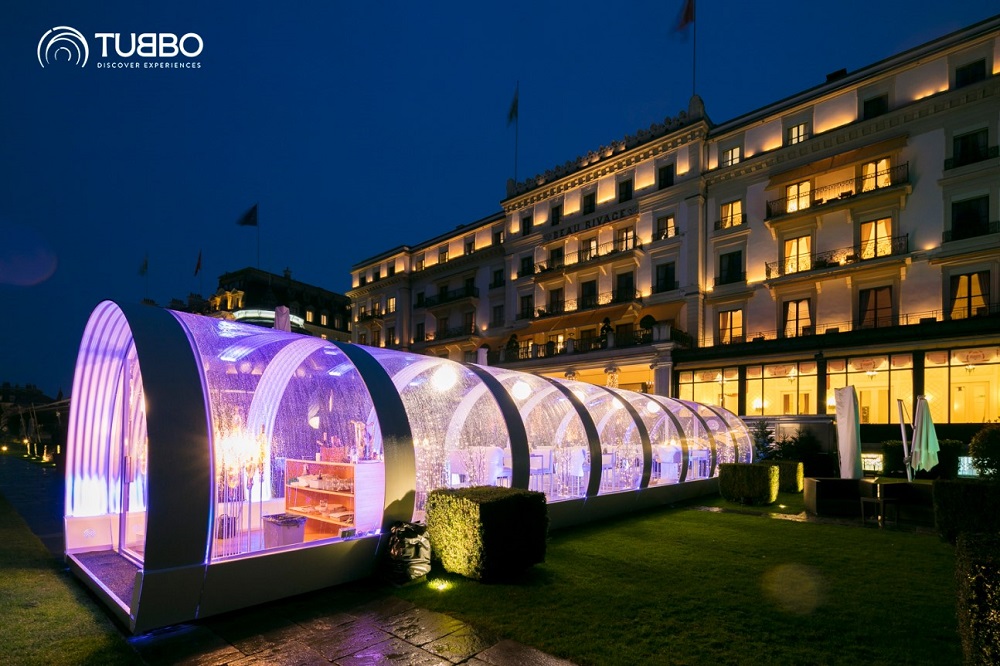 And it is not only about increasing company earnings, but creating a new unique concept around the Brand, around marketing to attract new clientele, and about customer experience. Tubbo is comitted to improve hospitality all around the world.