6 Tips on How to Become a Travel Writing Expert
Published: February 04, 2019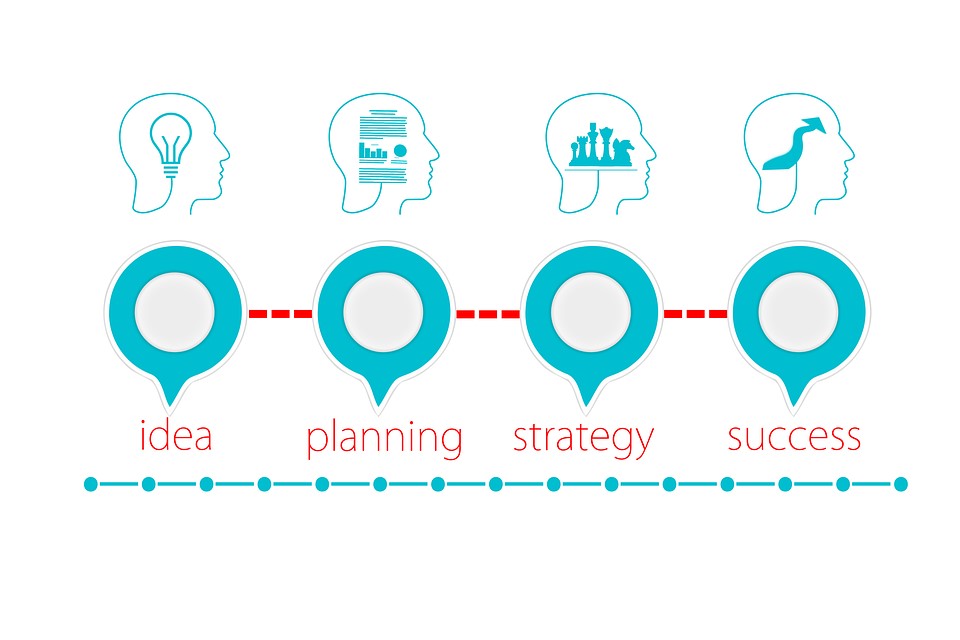 https://pixabay.com/en/business-idea-growth-business-idea-3189797/
Travel writing is very enticing of course; everybody wants to be paid to travel? However, just like any other career travel writing industry has its secrets that successful travel writers follow by. At the end of the day as a travel writing expert, you need to take a unique angle with a great idea which will be convincing to the editors that you are the best for travel writing. Travel writing is a viable ground, which presents a level ground for new writers as well, but one advice, don't quit your job yet.
Magazines and newspapers which used to carry travel news are still viable outlets, but the number of travel article slots is decreasing by the day. The internet, on the other hand, is evolving and most travel industry providers and readers are using the internet as a travel marketing tool. This makes it easier for aspiring travel writers because of increased chances of travel writing. The fact is, more people are trying to make money from travel writing, making people earn less from travel writing. Here are several tips on how to maximize your chances of becoming a travel writer.
1. Create a portfolio
In addition to your CV, you need to create an online portfolio by either having a blog or a website page where you showcase your travels, past and present, videos and photos on travel. Most of the editors and readers you are trying to reach are online.
Have a killer opening page or a paragraph of your portfolio. The words used should automatically grab the attention of the reader and they will want to hear some more from you.
2. Show, don't tell
As old as this tip is, follow it for best results. One of the best ways to passionately show your reader about how you feel is by choosing a niche to write on. You need not describe how the water is falling on the rocks; you need to make the readers feel the water falling on the rocks from the top of the mountain.
It is almost impossible to choose a destination as a niche, but the activity you love doing will lead you to be an expert in the area. This is one way to set yourself apart from the crowd of other travel writers. If you love diving, biking, hiking among other traveling activities, they will make you an expert in some travel writing niche.
3. Write economically
Be economical with your words, avoid being too wordy. Using many words to describe something could water it down to lose its meaning.
4. Pitch well
When pitching to an editor use the editor's name, the starting statement should be engaging, as you take a unique good angle and do all the research you need on the topic. Most importantly, keep it brief, you don't want the editor to get bored even before you are halfway through.
5. Widen your detail
Any travel worthy piece should not have long descriptive passages, but attending to the little details in your writing is important. The biggest mistake is writing without knowing why you are writing. Ask yourself what you want the reader to learn this, that way you will focus on important details of your writing and magnify them.
6. Focus on a wider market
In every piece you write, you are doing it with a target to cultivate relationships with editors and publishers. Find websites, magazines or publications that have travel segments and contact them with samples of your writing. Work through social media, comment and get in touch with everyone who might be having something resourceful about traveling.
Do not always wait for them to come to you can also source for them. Work on the same offline, carry your ready portfolio to all available travel writers' forums such as conferences and you will meet new people and the information you will gather is invaluable.
Using present tense in travel writing is tricky because it is difficult to come up with a really good piece, though, some publications prefer using the present tense. Using lots of pronouns is not advisable. You need to be a thesis geek to come up with unique travel content whenever you are writing.
There is a wide market out there for travel writing, but strategically devising ways of approaching them and becoming an expert travel writing expert is critical to beat the competition.