Tampa Bay and St. Pete: Florida Exploration Guide
Published: October 23, 2019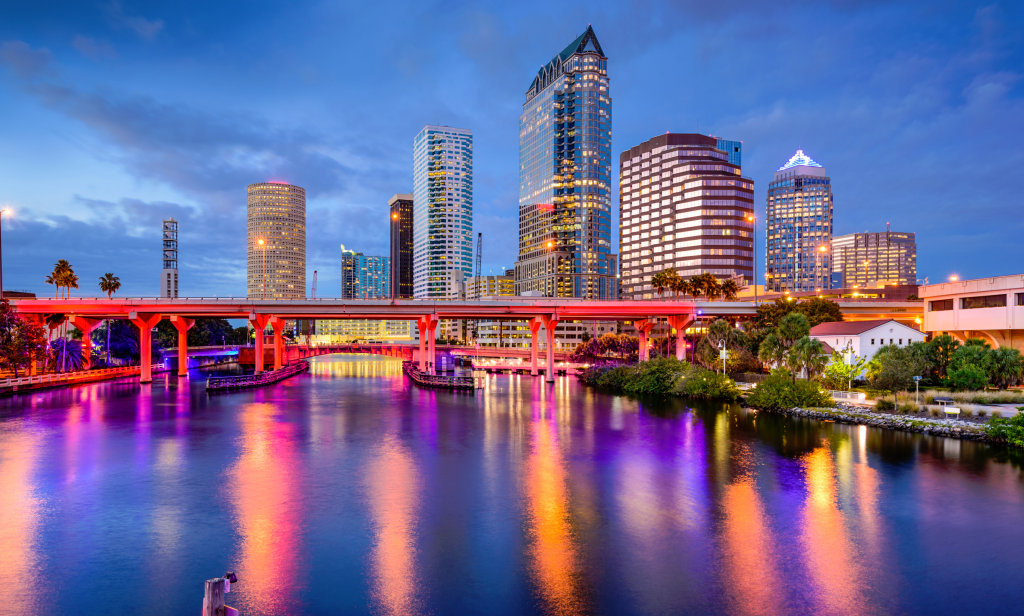 https://floridapolitics.com
Tampa Bay and St. Petersburg are two of Florida's hottest vacation spots for a reason – the weather's great, the area's beautiful, the people are friendly and above all, there's so much for you to explore that even Florida locals often find themselves discovering something new when they least expect it.
With that in mind, if you want to make the most of your visit to the area, you'll want to work on an itinerary before you go so that you know you're packing as much into your days as possible. Here are just a few of the must-see spots you'll want to explore while you're there.
Tampa Bay and St. Pete, Florida Exploration Guide
1. Visit the Marine Exploration Center
St. Petersburg's Marine Exploration Centre is the perfect place to get up close and personal with wildlife in a controlled environment, and it's clear that they care about (and not just for) the animals they look after. They're even leading efforts to reduce the consumption of plastics due to their effect on the environment.
2. Go cruising or canoeing
One of the best things about Tampa Bay is the water that makes the area so unique in the first place, so be sure to take to the water at some point during your visit. Cruising from Tampa can be a great option if you want to see a little more of the world after your stay, or alternatively it's worth giving Canoe Escape a go. You'll wind your way through 16,000 acres of Florida's natural waterways.
3. Get up close and personal with some crocodiles
Miami's most fearsome predators have an undeservedly bad name, and indeed you can experience crocodiles in the flesh and be in no danger. There are plenty of different providers to choose from, but Croc Encounters have a particularly good reputation and they can also facilitate experiences with other exotic animals.
4. Check out the museums
Both Tampa Bay and St. Pete have plenty of museums for you to check out covering all sorts of different topics, from local history to niche museums like the Dali Museum. Designed by architect Yann Weymouth, the house itself is a piece of art, but the real highlight is the fact that it has America's largest collection of Dali's work.
5. Visit the Sunken Gardens
The Sunken Gardens really have to be seen to be believed. Hidden away discreetly in the middle of St. Petersburg, it's a living museum with tens of thousands of plant species, many of which are rare or even not to be found anywhere else in the country. It's one of those rare attractions that can be just as enjoyable to go to alone as it is to go with kids, friends or partners. It's perfect if you need a moment or two of serenity or solitude.
6. Have a drink at the Rooftop Lounge
The Rooftop Lounge is one of the top spots in St. Pete for a relaxing drink, and they serve good food too. Best of all though, and the reason why you won't want to miss it, is that it gives you a perfect view of Tampa Bay. You can't beat enjoying a cocktail as the sun goes down over the water.
7. Visit famous movie scenes
Tampa Bay and St. Petersburg have both been featured multiple times in Hollywood movies, in part because of how beautiful it is and how instantly recognizable it can be as soon as you see it. That's why a lot of visitors spend their time in the area paying homage to their favourite movies by making pilgrimages to the places where they were shot.
Conclusion
Now that you know just a few of the best things to do in Tampa Bay and St. Petersburg, it's over to you for you to start planning an itinerary and booking your trip. Remember that the further ahead you put deposits down and start making the bookings, the more money you stand to save, especially if you're planning to visit during the height of the season.
It's also important to remember that the structure of your itinerary will have a big effect on what you need to take with you, including what you take in your carry on. Whatever you do, don't put planning off until it's too late, because it's a stunning part of the world that everyone should get to experience at least once in their life.
You never know, perhaps you'll become one of the many people who decide to make the area their permanent home. Happy travels!