London is a wonderful city, packed full of interesting people, rich history, and loads of things to see and do. With so many options, it can be hard to find a specific event or place to visit, especially if you're not from London. Heck, some people from London still regularly find themselves confused and spoiled for choice!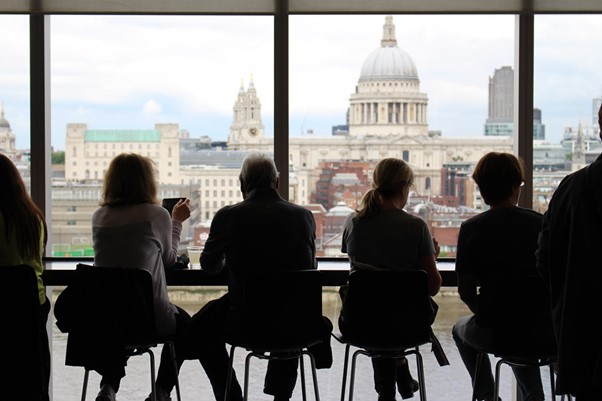 London is also a great city for drinking and dining. There are literally thousands of pubs, clubs, and bars in central London alone. In this article, you'll find some tips on how to find and get the most out of a rooftop bar experience in London. So, if skyline drinking sounds good to you, read on for all the top tips. Also, if you are a tourist in London and visiting the city for these rooftop experiences, then you can find the best area for luggage storage in London to make sure that you have the best time.
Look For The View
It goes without saying that the best part of rooftop drinking is the view. There is no point in seeking out a rooftop bar in a city like London if it's facing away from the skyline, in the shadow of other buildings, or in an area with no real view to speak of. You want the view - that's the whole point, right?
Luckily, there are tons of options near or at amazing landmarks. For example, the sky bar at the Walkie-Talkie building (actually called The Fenchurch Building, but never referred to it as this by locals) is an awesome spot with views of the city, landmarks, and Canary Wharf. There are also some epic rooftop bars along the Southbank, near London Bridge, and in other great areas of the city.
Book In Advance
Whichever of these options you go for, it's best to book in advance for rooftop bars. They are obviously far less common than their street-level counterparts, so you should pre-book by browsing on a site like Hellotickets. These sites compile the best clubs and bars in the city, offering you personal recommendations and helping you find spots of interest.
When you book in advance, you can be sure you're getting a seat where you want it, too! Many places allow those who are booking in advance to take the seats with the very best views in the house, while walk-ins get less of a choice. You may even be able to pre-order drinks, food, or entertainment when booking in advance.
Seek Deals
Speaking of pre-ordering, booking in advance through great booking sites allows you to look for some of the best deals in the city. The thing is bars are like people who book in advance. It guarantees bums on seats and helps them plan stock and staffing levels. In return for booking in advance, you'll probably find some great deals.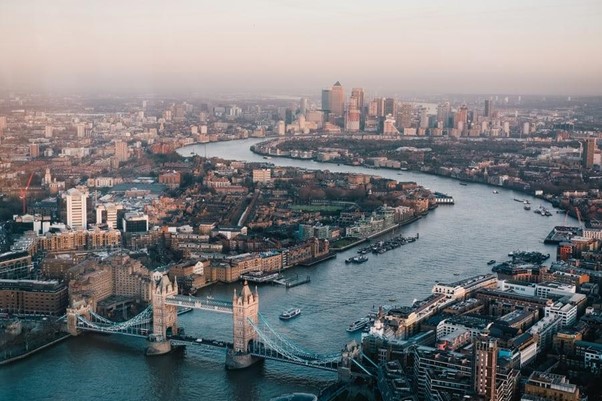 Deals include pre-booked drinks packages, where you will receive a certain amount of cut-price alcohol in exchange for paying in advance. In other cases, you may be able to book into "happy hour" or buy-one-get-one-free deals. Get yourself booked into one of these and you'll be able to enjoy your food and drink with a view, all without breaking the bank!
Events or Parties
If you're into a more party-based environment, there are plenty of ways to get the party vibes whilst rooftop drinking. There are plenty of bars that put on great events to entertain you with a beautiful backdrop. Bottomless brunch, drag queen shows, and rooftop karaoke are all popular in London.
Alternatively, look for a bar showing your favourite sport on the roof. Plenty of bars put up huge screens for major sporting events, meaning you can watch your top teams play each other whilst enjoying an ice-cold rooftop pint. The London summer dream!
Your Favourite Tipple
Finally, make sure you check in advance what sort of bar you're visiting. As mentioned at the top, there are all kinds of rooftop venues. From exclusive, high-end cocktail bars to rooftop sports bars, you will find them all. So, you need to make sure they're serving what you want!
The last thing you want is to put all this effort in, plan everything, and invite all your friends, only to find that this bar doesn't serve your favourite pour. Check out the menu in advance and make sure your favourite drink is on the menu. This way, you know that you'll have a great afternoon and leave feeling satisfied.
With these tips in mind, you should be able to begin thinking about your perfect rooftop drinking experience in London. Whether it's fancy cocktails under the moonlight or cold beers in the sunshine, London has it all for you. Book in advance, look for deals and check out the vibe. You're guaranteed a great time.