Tips on How to Hire a Home Improvement Contractor
Published: May 03, 2019
There's no specific time to when something is going to happen, life is just full of surprises. A day may come when you're ready to move to a new location whether it's in the same state or a different. Some of us may be good with settling down without the thought of moving sometime in the future. Then there are some of us who look forward to making a change and finding a new place.
Now, finding the area is one thing, but then you must figure out what is the best home idea for you or you and the family. I mean, most people are going to just look at a place and say "yes, this will do for now." Moving comes with a huge responsibility that you can't oversee. Once you find a place, it's important to see what needs to be fixed and where improvements need to be made.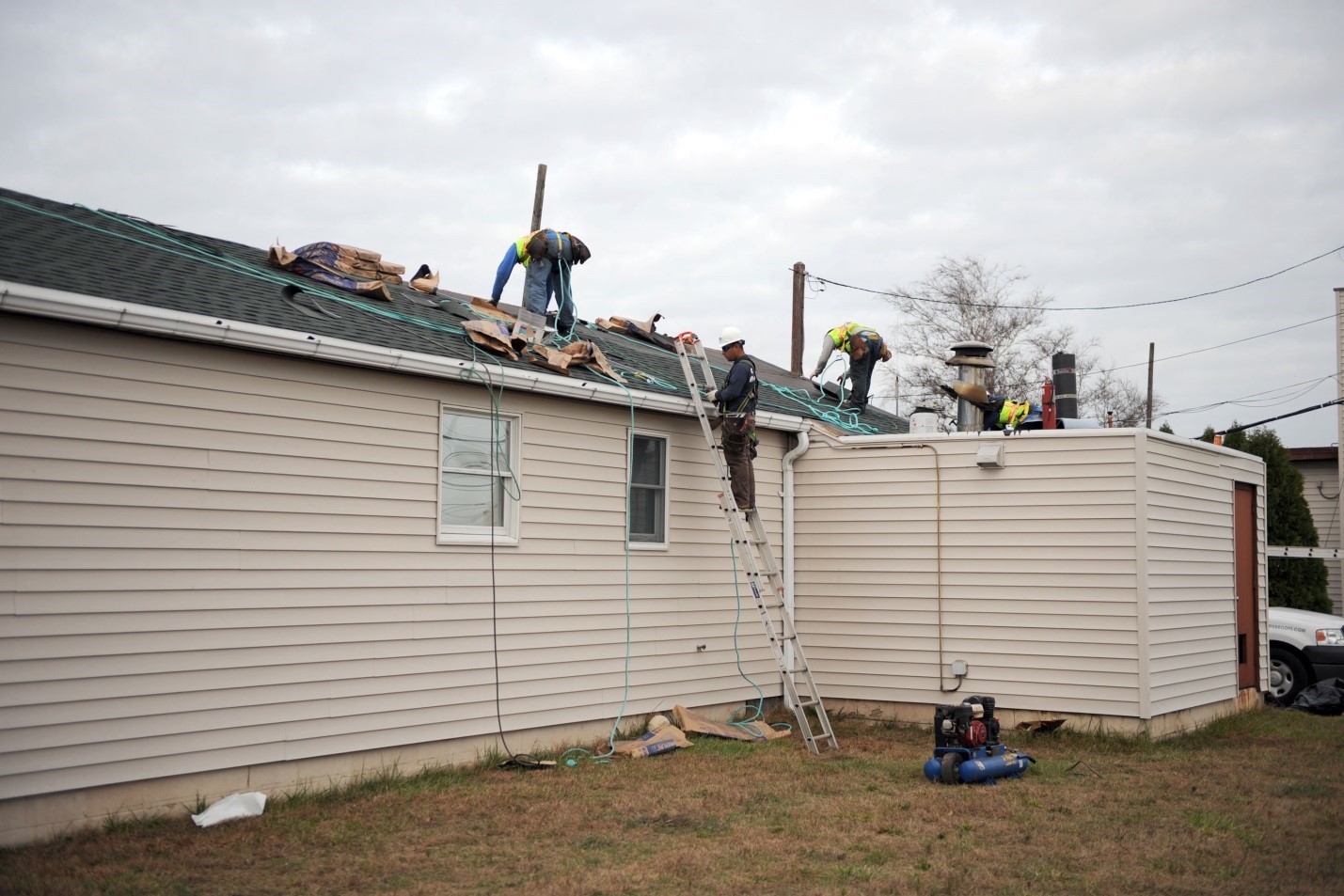 Like when it comes to roofing, the roof of your home should always be carefully looked at. I feel like its something that a lot of people tend to overlook or prolong getting it fixed. Knowing the right roofer to hire for your home can be a challenging and confusing task.
It helps to know what you need to look for when looking for a dependable contractor. Searching for "home improvement contractors near me" is a quick way to get the process started. Although, there are some things to keep in mind while the process is going on. Roofing ranks among the largest and most expensive projects a homeowner can undertake. Therefore you have to take the time to be certain you find a roofing contractor you trust to put a roof over your head.
Every Detail Is Going To Be Important
Before you do searching of any kind, be sure to write down what needs to be done. It doesn't matter if the roof damage is minor or extensive, every detail must be recorded. Information like this is vital in order for roofing contractors so they will know the best approach to take. Every detail will also help towards getting the best estimate possible. You want to be able to get the roof repairs you deserve the first time around.
Gather As Many Recommendations As You Can
One thing you can do when looking for a contractor is to gather as many recommendations as you can. You should first turn to good friends, family, and even people you work with too. There are a ton of local contractors as well as professionals. Remember to be careful, though, there are certain contractors out there you need to be aware of so you can avoid them. Most prefer a trustworthy local roofing contractor, one that can get the job done at a fair price.
Make A Few Solid Comparisons
Meeting more than one contractor is not only a good step to take, but it opens up the chance to go through comparisons. There are different questions you should ask regarding the time of business and if they are interested in the work that must be done. The last thing you want is for someone to work on your roof and do a terrible job or make things worst.
You also want to make sure that they can prove certain verifications like bonded and covered by worker's compensation and liability insurance. Eliminating the not so good options will give you a better insight into who you need to choose, so the job doesn't go south.
Get Details On Estimates
If you can gather as many details on estimates as you can, then don't hesitate to do so. A good estimate should more than just the job itself, it should cover details. An estimate should feature the materials used, any labor charges, different dates, as well as the total cost.
Info Regarding Warranty
Most reliable roofing contractors are going to offer you a warranty for the work that is done. You always want to be sure a warranty is offered before hiring anyone. Some roofing contractors may try to avoid a warranty, those are the ones you should steer clear of.
By taking the process one step at a time, you can ensure a job well done no matter the fix. If you're moving to a new area, that's just the first step of your journey. Getting your roof fixed is going to be a crucial need being that it covers your head. With a careful contractor selection, you can get the home improvements you deserve to have.