No cuisine in the world can quite compare to Japanese fare. So unique, flavorful and different, and often so comforting and satisfying, it's guaranteed to leave a good feeling in your heart. But just as crucial as the food is the atmosphere and when it comes to restaurant aesthetic, no one in Japan does it quite like Kyoto.
Beautiful establishments with breathtaking views provide an equal feast for the eyes. What more could you want? So let's get out there and find the best restaurants in Kyoto.
Japanese Hotel Momiji-ya-Main and Annex Building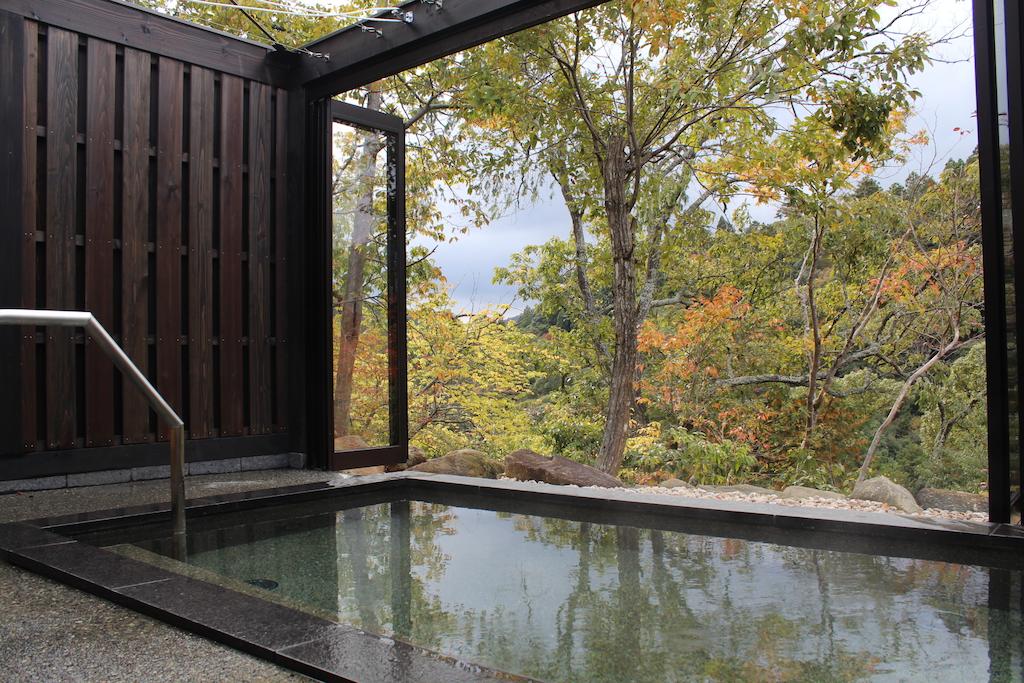 If you enjoy the rich history of an old country like Japan, then Momiji-ya Honkan is one hundred-year-old structure situated perfectly next to a river and a beautiful forest might be right up your alley. Located in Kyoto's Takao area known all over for its breathtaking autumn foliage, so bright and red that you'd think the trees were ablaze. No doubt, this hotel is located in one of the best areas to stay in Kyoto during the autumn season.
The Momiji-ya Annex provides a wonderful riverside dining during summer, and you'll be treated to a generous traveler's package at certain times of the year and enjoy a variety of different treats packed in convenient lunch sets. All of this while enjoying the peaceful view from the river terrace seats.
Amore Kiyamachi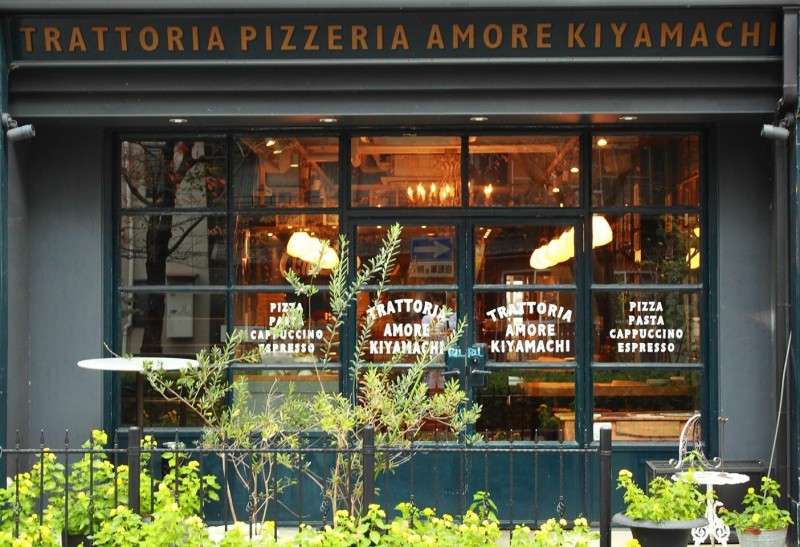 A very interesting combination of Italian and European essence all rolled into one beautiful establishment. You'll find everything you love about Italy in a breathtaking Japanese setting — oven-baked pizza and a large variety of amazing wines, all designed to create the perfect blend of Japanese and Italian atmosphere.
Sporting four floors, each with a different theme, you're bound to find whatever you might be looking for. Even better, their hours are extremely flexible, so whatever time you find to go can be spent at the Amore Kiyamachi. Located right on the edge of a tranquil river, your nights here will be spent dining to the gentle babble of water rushing past you, adding to the true enjoyment of the meal.
Salon de Royal Kyoto
What beats a delicious dessert? Not much, especially when they're made with such care and attention that they're almost too good to eat. At Salon de Royal Kyoto, you'll find delectable chocolates and decadent desserts such as cakes and French macarons aligned with pristine care in a case to ogle and admire. Its age should also convince you of its quality; opened in 1935, they've had a long time to perfect their art and the results speak for themselves.
Also located alongside a gentle river, you'll find yourself seated in beautifully decorated rooms surrounded by wide, picture windows with full views of the water and the greenery that surrounds this tranquil restaurant.
Chourakukan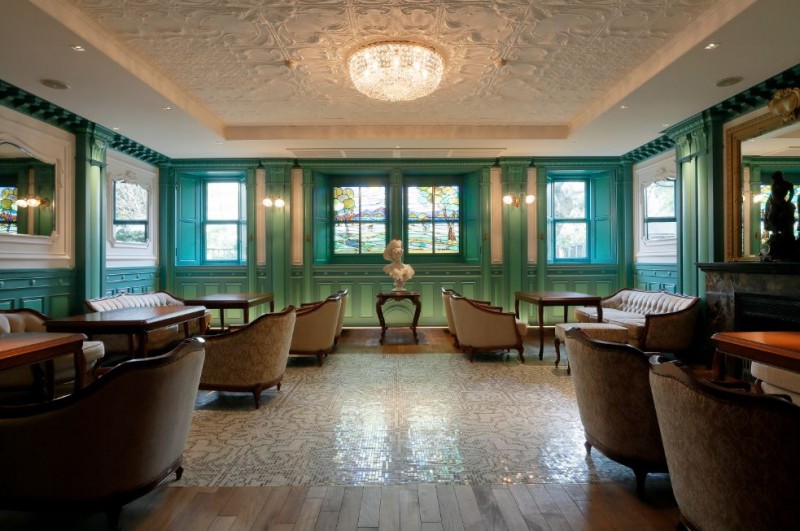 There isn't much in this world more beautiful than a Japanese fall. In Kyoto, especially, where the vibrant colors of fall abound in the fluffy treetops. Chourakukan is a guesthouse where guests can not only find a delicious meal but can also receive a tour of the historic building. And while you enjoy fare from French, Italian and Japanese selections, you can enjoy a view of the serene Maruyama Park directly from your seat through the picturesque windows.
Kikusui
Formerly the home of kimono fabrics dealer, now this beautiful old structure practically right next door to the famous Nanzenji Temple and surrounded by intricately designed gardens is a must stop for visitors. Renowned for their miniature kaiseki, or multi-course menu, you can enjoy splendid food surrounded by the sublime beauty of Japanese gardens, honed to an art form in a multitude of rich, vibrant colors. The only drawback is the several months long wait for reservations.
Arashiyama Yoshimura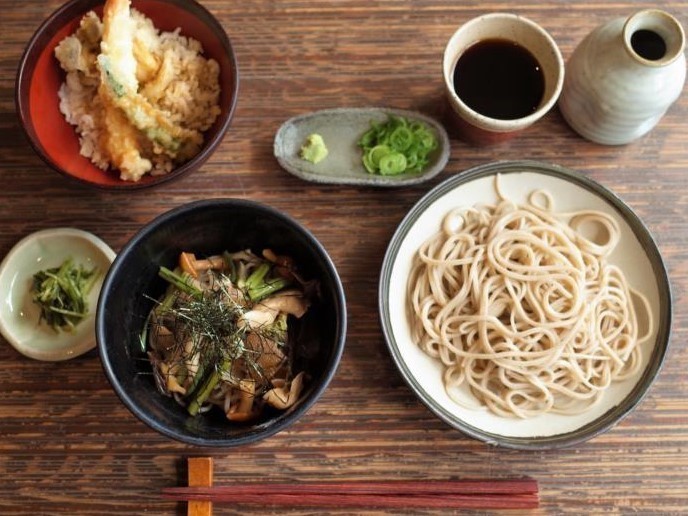 This is a truly unique experience as far as Kyoto restaurants go. It's got the best of many worlds to be found on the archipelago — rolling, forested hills and crashing rivers, all within sight of the restaurant. And on top of that, the food is spectacular and varied, ranging from tempura to various kinds of noodles. You'll even find a generous selection of vegetarian-friendly meals, so between the fare and the view, it's a good bet you'll leave with a full memory as well.
Fortune Garden Kyoto
True Japanese essence, a restaurant surrounded by elegant, soaring bamboo, wide, clear windows overlooking the tranquil setting, and a wide selection of proper, traditional cuisine. During the day, sunlight streams down through the leaves of the bamboo.
At night, guiding path lights illuminate the stalks in ethereal beauty, possibly making it hard to concentrate on your meal. With an extra rooftop option, enabling the consumption of a scrumptious meal beneath the sparkling stars, you'd be hard-pressed to find a more beautiful setting in the already beautiful, ancient city.
Kyoto is one of the oldest areas of Japan, so its history is widespread and expansive. Restaurants are commonplace and selecting just a few to eat during your short stay is a daunting task. Ultimately, you'll want to leave with as many memories as possible. Kyoto's dining establishments are as unique as the region itself, and any trip there will guarantee beautiful memories of the amazing countryside. Make your selections as unique as your experience.
Collaboration