Love is such a beautiful and precious feeling to experience. However, finding the perfect pair can be challenging. There are endless possibilities that can go wrong during your date that can spoil the romantic moment.
Thus, grabbing a good bottle of red wine is just a perfect way to ease tension and boost your confidence. Red wine can also help you relax and release love hormones called oxytocin.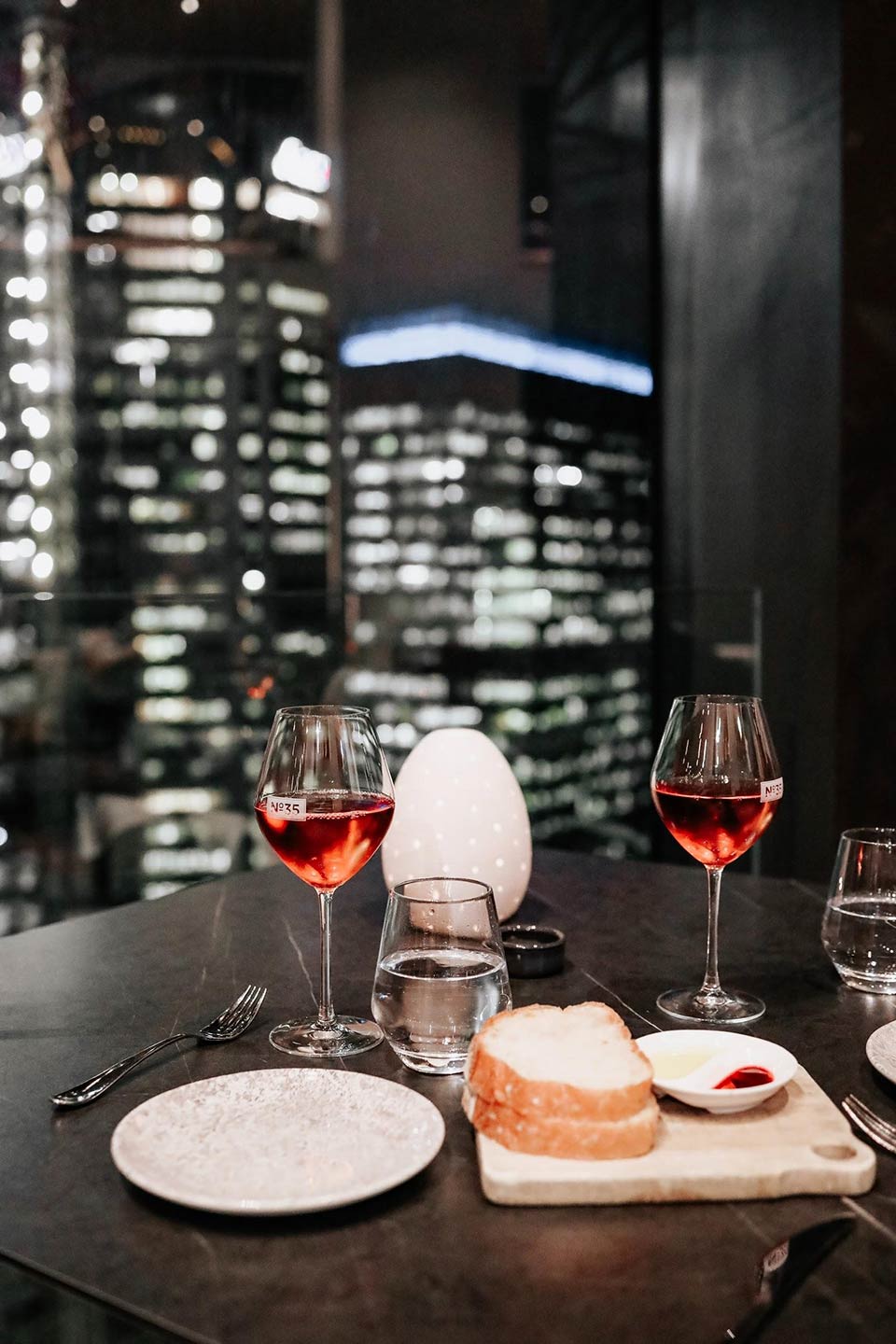 Photo by Camille Chen on Unsplash
A glass of red wine is just the perfect wingman for a romantic dinner date, and nothing screams romance while sipping a drink during a candlelit dinner in a rooftop deck while looking at a picturesque landscape under the starry sky.
Red wines are just the perfect bottle to grab to make your rooftop dates memorable. We've listed out the best red wines to grab.
2015 Waterstone Cabernet Sauvignon
The 2015 Waterstone offers the best value for your money in Napa Valley Cabernet. This bottle is easily mistaken for a wine that costs triple the price. It will surely make your dates feel luxurious without the price tag.
It's tasting notes include licorice, forest floor, crème de cassis with a hint of cedar, plums, oak, and baking spices. It's pure, layers, and elegant, medium to full-bodied, and flaring with fruit that streams across the palate.
It was rated with 85 Points by WineEnthusiast and highlighted the inviting aromas of mocha and vanilla. The wine is also intensely powerful in tannin, leather, tobacco, and clove.
Price: $33.95
2016 La Massa Toscana
Nothing can make any date more romantic than a bottle of Tuscan red. The rustic touch, fruity notes, generous tannins give this wine precise taste.
This wine proves that Tuscany is one of the most significant wine regions in the world, giving us outstanding tasting wines at a price level.
It received 93 points from Robert Parker and appreciated the terrific blend of 20% Cabernet Sauvignon, 25% Merlot, and 65% Sangiovese. The combination gives a sophisticated and profound vintage with lots of dimensions.
Price: $21.95
2015 Stonestreet Cabernet Sauvignon
2015 Stonestreet is a hidden California gem that wine enthusiasts love. This wine is grown in one of the best Cabernet Sauvignon vineyard sites in Alexander Valley.
This red wine has a score of 91 points from Jeb Dunnuck. This dark-colored Cabernet Sauvignon is full-bodied, smooth, and balanced on the palate with tasting notes of black currant and oak bouquet.
Your rooftop date nights will never be the same when you grab this red wine. It's not only affordable, but it's also one of California's best.
Price: $27.95
2015 The Leap Cabernet Sauvignon
2015 The Leap Cabernet Sauvignon is a fruity wine with distinguished notes of blackberry and black cherry.
It is a mixture of 92% Cabernet Sauvignon, 6% Petite Sirah, and 2% Petit Verdot aged in French oak for almost two years.
Robert Parker gave this wine a generous 95 points because of its concentrated palate with a firm, grainy backbone, and a long stimulating finish.
Relish your outdoor dinner by pairing it with a fatty dish like a well-marbled steak like ribeye. Your date will surely be impressed.
Price: $39.95
2015 Château Teyssier St. Émilion Grand Cru
This excellent Bordeaux wine is a blend of 70% Merlot and 30% Cabernet Franc from a 6 hectare planted from 1965 to 1980. The grapes are then matured in 20% new oak.
Wine Spectator rated it 91 points. The balance of plum, blackberry, raspberry, and walnut aromas give this wine a strong character. The palate is medium-bodied backed by silky tannins and holding a seductive finish.
It is the perfect yet affordable Bordeaux to enjoy with your romantic partner every time you are taking the night out. You'll appreciate the full commercial charm of this well-crafted 2015 Teyssier.
Price: $22.95
2017 Caymus Cabernet Sauvignon
The newly released Caymus Cabernet Sauvignon 2017 is as stellar as any of Caymus Vineyard's efforts to date. It featured the classic Caymus style that is dark in color, with ripe, velvety tannins and rich fruit notes.
This Cabernet offers layered, lush aromas and flavors like ripe dark berries, cocoa, and cassis. Your dates will be unforgettable when you pair it with a thick, well-marbled grilled ribeye steak.
Wine.com rated it with 92 points. This California Red will be one of the bottles you'll never regret opening on a chilling romantic night at a rooftop.
Price: $95.00
2016 Chappellet Cabernet Sauvignon Pritchard Hill
This 2016 Chappellet is a pure and powerful blend of Cabernet Sauvignon, Malbec, and Petit Verdot from Napa Valley.
Robert Parker gave this wine the 100 points because of its savory layers of vanilla, licorice, and blackberry with alluring aromas of fresh flowers.
The fine-grained texture, freshness, structure, and indulgence that this wine gives is also one of a kind. Complete your romantic rooftop dinner by pairing it with beef or venison.
Price: $289.00
2010 Abreu Rothwell Hyde
2010 Abreu Rothwell Hyde is a red Bordeaux blend from Cabernet Sauvignon in St. Helena. The textural richness and overall balance of this wine make it the perfect compliment for any late-night dates.
It has earthy cocoa notes, with hints of cedar and oaks that pairs well with beef, lamb, and venison. Antonio Galloni rated it 94 on the wine scale.
Price: $169.00
Takeaway
Rooftop dates are just one of the most passionate and cherishable date night experiences that every beau should plan. Grab any of the wine above, and you'll surely make your lover fall in love with your exquisite taste.
Collaboration