Searching for an apartment in a big city is no easy thing and New York being the biggest cities in the world could make your apartment hunting a harder undertaking. Big cities are competitive and it's most likely that New York is amongst the cities where apartment rates are higher. Also, it could be that New York's high standards of living are higher. Whichever the case, you'll need to conduct your research beforehand before making the final moving decision.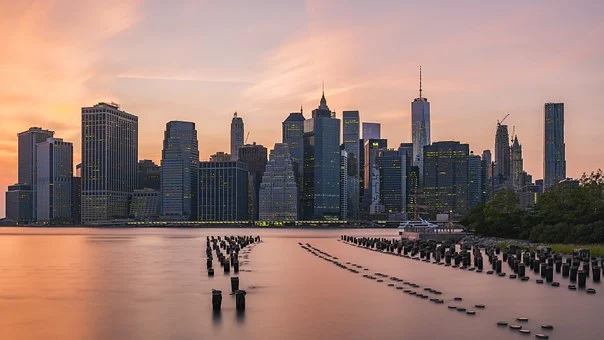 Life in a big city could also expose you to endless possibilities. This is an aspect that could mean lucrative opportunities for your business, lifestyle, or career. Times Square is a place you want to pass by to have a glimpse of what this big city has to offer. The sky-scraping buildings will make you doubt the gravity lessons you learned in high school. New York has breathtaking sights and sceneries that should be included in all the pages in the Guinness world book of records, and having an apartment in such an amazing city could mean an active life and countless excursions. With that out of the way, below are things to keep in mind when apartment hunting in New York City.
Luxury Is Everything In New York
Now, you don't need to be a high roller to know this but if you are key in observing trends on social media, New York is amongst the cities that are heavily invested by some of the greatest in the entertainment industry. The likes of Roberto de Niro, Jay Z, Ryan Reynolds, and Justin Timberlake, to mention but a few. All have palatial homes in New York.
Some of the influential neighborhoods include Soho, Tribeca, Flatiron District, Midtown Manhattan, Central Park South, and the list is endless. To find an apartment in New York City, you'll have to blend in with the rest. To do this, according to this Manhattan site, you'll want to find a real estate agency that specializes in complex apartment hunts in such a big city. With such a real estate agency, you'll find an apartment that will be best suited to your specific needs and budget. Among the benefits of enlisting a real estate agent when searching for an apartment in NY City include:
● An NYC real estate agent knows the city best and they'll take you to locations that will be favorable depending on your specific needs
● They'll find you the right apartments
● They'll help you in navigating the tricky apartment logistics
● They'll provide you with affordable listings that could be within your budget range
Reasons For The Move
For those moving to New York in search of greener pastures, it could be time you laid down a realistic plan. It could also be that you have a business opportunity or a job vacancy - one that you can not turn down - that recently opened up. All these are reasons why you might consider moving to such a huge metropolitan city. The thing is, you'll want to weigh your options and have everything sorted out to make this a possibility. Your reasons for the move will dedicate the location pinned on the map, the neighborhood you move into, and financing options you'll choose. Don't fret, you have lenders who'd be willing to finance you in case you are short on funds. This might include a mortgage or monies to help you move.
Documentation
Unlike other cities in the world, renting an apartment in New York City requires that you be armed with paperwork to ascertain your identity and legitimacy. As you might be aware, there are illegal activities such as might include terrorism and no landlord will just allow you to move into their apartment without checking your papers. Among the papers you might be required to present include:
● Copies of two years credit returns
● A good credit history report
● Your passport in case you are moving in from another city
● A positive backup from credible guarantors
Plan Ahead Of Time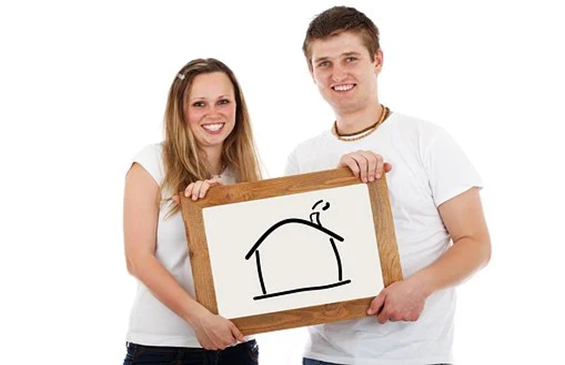 Before making such a big move, you'll need to have put your house in order. This means getting your finances and other involved logistics into consideration. As earlier mentioned, moving to a big city is no easy thing and New York City is no exception. You'll of course fall in love with the splendor that this city presents but if you have no guts for it, reconsider! This could be an opportunity for you to spread your horizons and experience a different life but it just doesn't happen overnight. You'll need to prepare a moving checklist and cancel those impossible items from your bucket list. All this starts with extensive research on the safest New York City neighborhoods and going through a multiple of home listings. That's how to go about it.
Consider Your Pet
Now, not every apartment will allow a pet in New York. While there are various types of pets, you'll need to check in with your landlord before uncaging your feline friend. Most if not all apartments in New York have policies and regulations that tenants must adhere to. Some apartments will be all-inclusive while others will be specific on what's allowed and what's not.
If you are working with a real estate agency in helping you find the right apartment, ask them whether the apartment allows pets or the rules included in the agreement. Speaking of the agreements, before signing on the dotted line, ensure that the rules are understandable to you and that there are no hidden charges. It could be that there are fees required when moving into an apartment with a pet. Ensure all these nitty gritties are included in the initial apartment agreement.
It's time for the big move! Do you have a mover on stand by? Are you financially stable? How about your emotional preparedness? Well, it's not as advertised but moving to a new city can be overwhelming. This is especially the case when hunting for an apartment in New York City. The above pointers will help to guide you with insights on how to successfully go about it.
Collaboration