Although the Sky Tower provides the most magnificent views, a rooftop bar in Auckland provides a more relaxing setting from which to take in the city and ocean panoramas. But which of Auckland's rooftops is the best? To assist you in determining this, this comprehensive guide includes all of the information you need about each location, including opening hours, dress code, photographs, maps, and much more.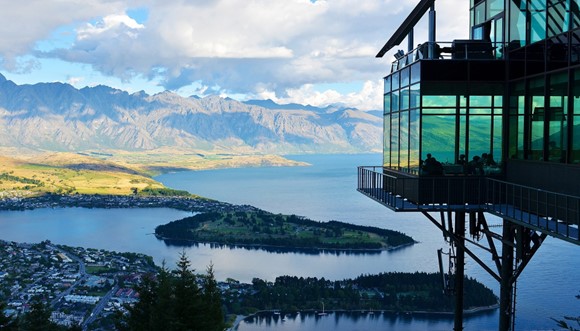 Auckland rooftop bars come in many kinds and sizes, from luxury rooftop clubs to urban garden terraces, and are becoming more popular as places to enjoy elevated drinks and a sky-high ambiance. Simply scroll down to select the rooftop bar in Auckland that is most suitable for you.
1. The Churchill
The Churchill, located on the roof of the Four Points by Sheraton, is Auckland's tallest rooftop bar, offering unrivaled panoramic views of the city and its surrounds. The Churchill is the highest rooftop bar in Auckland, offering unrivaled panoramic views of the city and its environs. When you see the byline "gin with a view," you know that the breathtaking views are accompanied by an equally stunning range of Gins."
However, there is also a good range of champagne, handcrafted specialty cocktails, and a seasonal cuisine menu available on the menu. This rooftop bar in Auckland has a sophisticated lounge environment that is ideal for after-work drinks, a pre-show aperitif, or some good evening cocktails with friends.
2. Rooftop at QT
The QT Hotel's large rooftop is positioned six stories above the Viaduct. An open-air patio surrounded by stunning views of Auckland's harbor and the city from both inside and outside the lounge. In addition to a fantastic range of wine and spirits, the Rooftop at QT has a variety of mezze snacks with Mediterranean influences, as well as a variety of traditional and modern cocktails. Check out the Instagram-worthy scenic places in New Zealand.
3. The Parasol and Swing Company
At The Parasol Swing & Company in the Viaduct neighborhood of New Orleans, you'll find two stories of wonderful vibes, views, cuisine, and cocktails that are best experienced on the sun-drenched rooftop terrace. On the rooftop menu, which is available all day and into the night, you'll find everything from house-made cocktails and boutique wines to delicious American-style food.
4. La Zeppa
Victoria Park Market is only a short walk away from this trendy restaurant and rooftop bar. The spacious outdoor rooftop terrace offers a fun and lush environment with fantastic views over Victoria Park and all the way to Auckland Sky Tower, while the inner restaurant has a cozy fireplace. There is an extensive selection of beverages available at La Zeppa, from beer on tap to inventive and exciting cocktails. This is a feisty, young, and energetic city that never seems to run out of new things to do.
5. HI-SO Rooftop Bar
The HI-SO Rooftop Bar, located on the top floor of the SO/ Auckland hotel, provides stunning views, drinks, and opulence. There is an inside lounge and a magnificent open-air patio on the rooftop, which is located sixteen stories above the bustle of Auckland's central business district. The HI-SO menu is full of scrumptious and well-produced trademark concoctions, perfect for enjoying excellent after-work drinks or some sophisticated late-night vibes with frequent DJs playing the music. The HI-SO rooftop cocktail bar is a hip and stylish destination.
The sites to visit in New Zealand are spectacular and dramatic, and they set the nation apart from the rest of the globe since they are filled with natural and man-made wonders. As a result of its surreal beauty, New Zealand is a one-stop vacation that offers magnificent beaches as well as verdant valleys, waterfalls, breathtaking mountains, glaciers, adventures, and an array of geothermal marvels. Learn how to apply for your New Zealand visa for your next vacation.
It is a paradise for anyone seeking a rush of adrenaline since it is home to various exciting and adventurous New Zealand tourist destinations. These locations provide a clean atmosphere and a beautiful backdrop in which to participate in a variety of water and land activities. Incredibly beautiful and diverse, New Zealand is an outstanding place for a family or group of friends looking to explore, enjoy, and refresh.