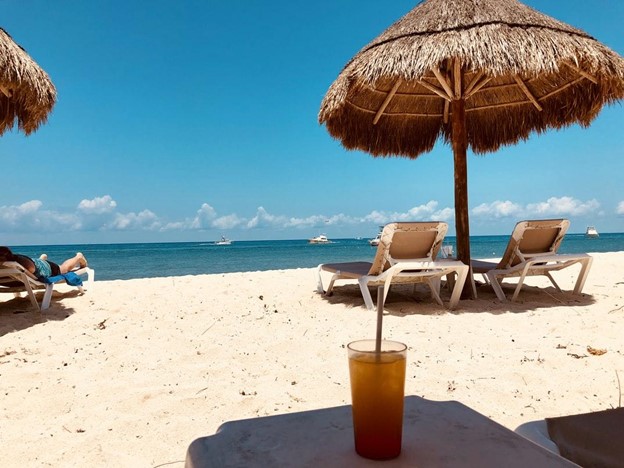 Are you planning a trip to Mexico in the near future, whether it's for work or pleasure? If so, it's important to make sure that you're prepared for everything that the country has to offer. From stunning beaches to vibrant cities, Mexico is a diverse and exciting destination. In this article, we'll provide a quick rundown of the things you need to do before your trip in order to make sure that you have a hassle-free time.
Learn About The Country
Mexico is located in North America, bordered by the United States to the north and Belize and Guatemala to the southeast. It has a population of more than 131 million people, making it one of the most populous countries in the world. The majority of its inhabitants live near the coasts, on flat landscapes. Inland areas have fewer people living there; they include vast plains and mountain ranges.
Mexico is a country that has a rich history and a diverse culture. It's been influenced by indigenous tribes such as the Aztecs, Mayans, and Zapotecs. The Spanish conquered Mexico during colonization and ruled over it for many years before independence was achieved in 1810. Since then Mexico has had many changes with political power going back and forth between conservative, liberal and socialist parties.
Book Your Accommodation
There are several different types of accommodation you can stay in when visiting Mexico: hotels, hostels, and Airbnb. Hotels are generally the most expensive option, but they offer more amenities than other types of accommodation. If you're looking for a place to stay that has air conditioning, a pool, and room service, then a hotel is your best bet. If you're looking for top Puerto Vallarta hotels there are websites that discuss the best ones and supply photos, plus you can view guest reviews. It's also possible to access prices and availability and find the best budget/mid-range/boutique/romantic hotels.
Hostels are cheaper than hotels but don't usually come with as many amenities. However, many have kitchens where you can cook your own food, which can save you money on meals. Airbnb is becoming an increasingly popular choice for travelers because it offers more flexibility and often cheaper prices than hotels or hostels. You can choose to rent a room in a house or an entire apartment, depending on your budget and needs.
Sort Your Passport And Visa
Passport
Passports are official documents that are used to prove that you are eligible to travel and live in other countries. When applying for one:
Make sure you have a live passport with at least six months of validity before the expiry date. If you don't, you will need to renew your passport before traveling. Don't leave it to the last minute to check it because it can take several weeks for a new one to arrive.
Double-check all information on your passport (name, birthdate) to make sure it's correct, because some countries may refuse entry if there are any mistakes. If you are female and have married, get the passport updated to reflect your new surname.
Visa
A visa is a stamp or endorsement on your passport that will allow you to enter Mexico. The length of time for which the visa is valid varies according to what type you are applying for, and how much it costs. It can be for as little as one day, or up to several years. If you want visa-free travel, there are different rules depending on where your country of origin is located in relation to Mexico. Some countries have trade agreements with neighboring nations that will accept visas issued by them instead.
If you're not sure whether or not your nationality requires a visa, it's usually best to check with the embassy before applying. You may also need to get a tourist card when arriving in Mexico. More information can be found on the website of the Instituto Nacional de Migración (INM).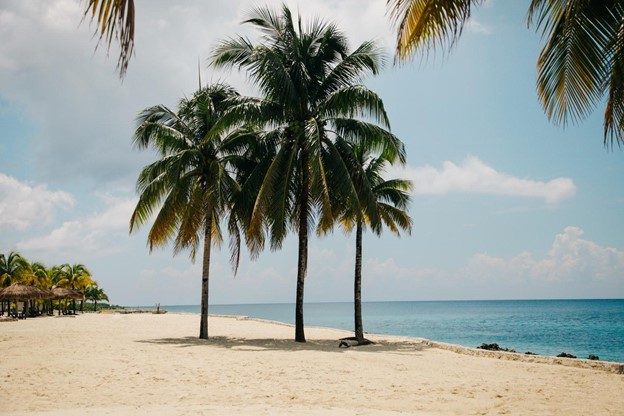 Take Out Travel Insurance
This usually covers cancellation, baggage and personal belongings, money, medical expenses, and repatriation. You can also add extras to your basic policy (e.g. winter sports cover) depending on your planned activities. Travel insurance will help protect you against any unexpected costs or losses that could occur before or during your trip. For example, if you book a holiday but have to cancel it due to unforeseen circumstances, the insurance company may be able to reimburse you for some or all of the cost of canceling. You can also be protected from travel disruption or things like lost or stolen luggage.
Insurers will generally offer either single-trip travel insurance or annual multi-trip policies for those who travel regularly (e.g. on business). It's important to have insurance coverage if you're visiting Mexico as health care can be very expensive without it - and your personal belongings are at risk of being stolen.
Get Some Medical Protection
Vaccinations
Depending on your travel itinerary and what vaccinations you have previously received, you may need additional vaccinations for Mexico. The most important ones to receive are those against yellow fever, typhoid, and hepatitis A. If you're not sure if you need any specific injections or would like more information about the recommended vaccinations for Mexico, consult with your doctor or a travel clinic.
Mosquitos
Mosquitoes can carry many diseases including the Zika virus, dengue fever, and malaria. To protect yourself from these illnesses it's important to take measures to avoid being bitten by them. Some ways to reduce your risk include bringing insect repellent containing DEET, wearing long sleeves and pants when possible, and staying in places with air conditioning (or that use window and door screens to keep mosquitoes outside).
Animals
In addition to vaccinations, some travelers may be advised to begin a course of anti-malarial medication before visiting Mexico. This is usually only recommended for visitors who will be spending extended periods of time in rural areas where they might encounter animals known as vectors. They carry diseases such as malaria, yellow fever, leishmaniasis, Chagas disease, and dengue fever. If you are unsure if this applies to your itinerary you should once again consult with your doctor or travel clinic.
Get Your Money Together
The currency of Mexico is the Peso, and you can usually get a fairly favorable exchange rate if you use cash instead of credit cards. Having said that, it's strongly recommended that you only use money in small towns where card machines are rare - or are not accepted.
Travelers checks also work well here too, thanks to the US Dollar being a strong currency against the Peso. Before you travel, check whether there are any restrictions on how much money you can bring into the country. Also, alert the bank of your travel plans. This will help prevent there being any issues with your account while you are away (e.g. your transactions being refused as 'suspicious' because you are abroad).
Protect Yourself From Crime
Always check your government's travel advisories about Mexico as the country experiences crime and violence in certain areas. The U.S. Department of State often issues specific warnings about places you shouldn't visit in order to stay safe. Here's something that's relevant to your vacation packing: When traveling throughout Mexico always be aware of your surroundings and keep a low profile. Dress down and avoid wearing flashy jewelry or clothing. Don't carry large sums of money on you and try to use credit cards instead of cash whenever possible. When walking around, use a money belt rather than keeping cash in your pockets. It's also worth investing in an RFID shield sleeve to protect your card from being scanned by criminals.
There is a high risk of kidnapping in some parts of the country. If you are kidnapped, do not resist and comply with all the kidnappers' demands. Make sure you have contact information with you for both your insurance company and your embassy (or consulate) in case of an emergency. It's always a good idea to make copies of your important documents (e.g. your passport, credit card, and driver's license) before you leave and store them in a safe place. That way, if something happens to your originals while you're away, you'll still have copies to fall back on.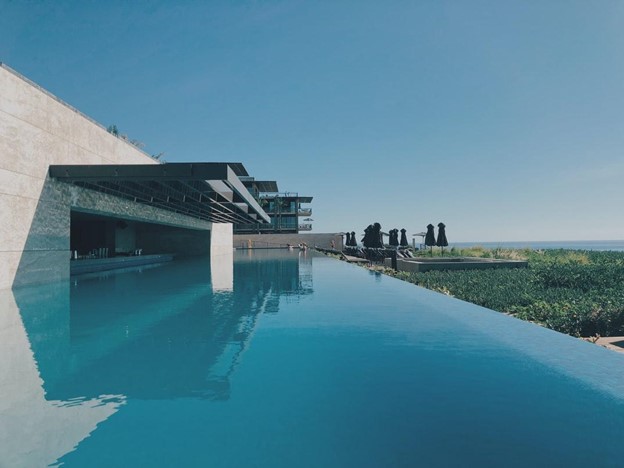 Learn The Language, Culture And Body Language
Language
Spanish is the predominant language spoken in Mexico. While English is also widely spoken, it's always good to know some key phrases in case you need to ask for directions or order food at a restaurant. This would also serve you if you had an emergency and were not around English-speaking locals. You can find language lessons online or in books at your local bookstore. Having a phrasebook with you will also come in handy.
Culture
What may be considered polite or rude behavior in your home country may not be the same in Mexico. For example, Mexicans are known for their loud and animated conversations, so be prepared to speak up if you want to join in! Certain curse words that are commonplace in North America are considered offensive in Mexico. You don't want to upset anyone while you are there, so try to avoid using foul language altogether when traveling abroad.
Body Language
While eye contact is considered polite and respectful in North America, in Mexico it can be seen as aggressive or confrontational. Pointing with your finger is considered rude in Mexico. In order to avoid offense, you should use an open hand when indicating something. Also, making an "OK" sign with your hand is used as a vulgar insult in Mexico. Avoid public displays of affection because this can be seen as rude and inappropriate - especially if you are not engaged/married. For this reason, keep your hands off each other until you go somewhere private like a hotel room.
Get Packing
When holidaying in Mexico, it's essential to pack the right type of clothing. Since most holiday destinations can get very hot during the day but cooler at night, layering clothes is always a good idea. A good pair of shoes or sandals can help make exploring Mexico's cities much easier on your feet as they have cobblestone streets. Flip flops are not recommended for this reason, unless you only plan to spend your time at the beach.
Remember to bring along long pants for walking around town. Also, be sure to pack a hat, sunglasses, and plenty of sunscreen as the Mexican sun can be very intense. Mexico uses a different voltage to the States (220v) so make sure to bring an adapter if your devices are 110v. Most of the time, Mexican businesses have adapters on hand should you need them, but it just saves any potential headache should the situation arise.
Bring A First Aid Kit
First aid kits are very affordable, and you can get one at your local pharmacy or grocery store. It will come in handy if you experience any minor injuries or illnesses while on vacation. Make sure to include items like prescription medication, adhesive bandages, band-aids, antibiotic ointment, gauze pad, a thermometer, pain relief medication, anti-inflammatory cream, and scissors.
If you are traveling with children, be sure to pack extra supplies like diapers and wipes. Traveling with a small backpack can help keep your hands free while exploring all that Mexico has to offer.
Book In Advance
It's highly recommended that you book your accommodations, flights, and excursions in advance. This will help you avoid any possible headaches or disappointments, and it could also save you money. You may be able to avoid things like long queues, or being turned away from attractions.
Hopefully, you've found this quick rundown helpful as you prepare for your visit to Mexico. As you can see, there are lots of things you can do up front to maximize your stay. You'll feel more equipped, safer, and happier that you've found the best places and the best things to do in advance. Then all you'll need to do is sit back and look forward to your travel experience.