Getting the most out of Manchester's skyline
Published: September 21, 2017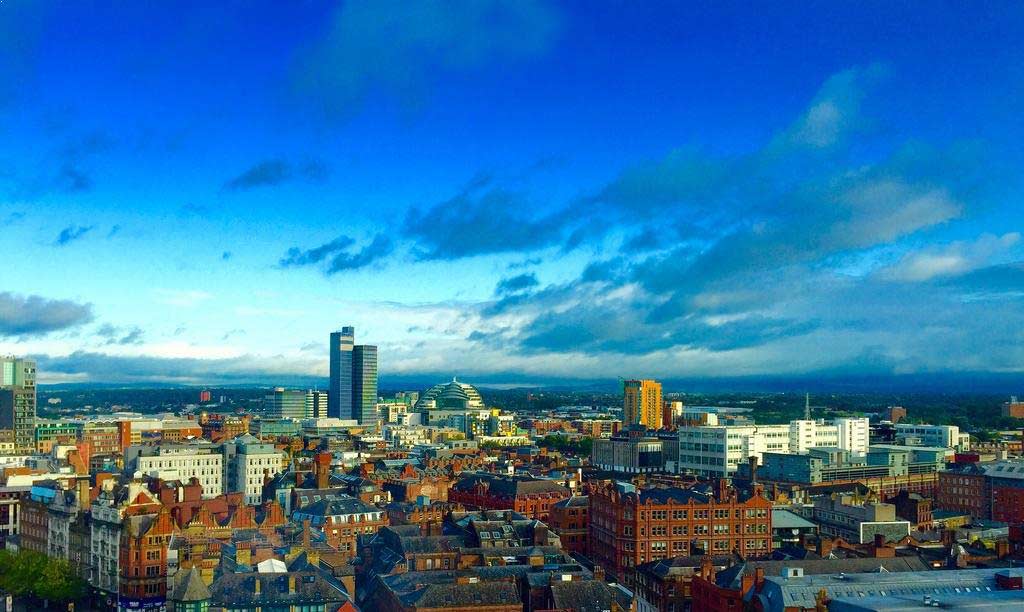 There's no doubt that Manchester has some spectacular city views, but what's the best way to enjoy them?
There are certainly some amazing rooftop bars to choose from. There's the luxurious rooftop lounge of the Great John Street Hotel, for example. This is the sort of space that just has a certain special something about it… a kind of glamour that seems to hang in the air and must have something to do with its celebrity following.
Then there's somewhere like El Gato Negro, the Spanish tapas spot with the stadium style retractable roof so that rain never cancels plays. This is a top choice for the sort of evening that feels like a long, lazy night in the Med, with wine and great conversation that drifts on to the small hours.
This is all well and good, but what's really special about the rooftop bar experience is of course the view, and the fact is that any little balcony, garden terrace or open space with a pleasant outlook can become the most amazing venue for your own little exclusive rooftop party, if you just know how...
Of course you need good music, there's no question about that. When it comes to the tunes it's all about striking the right balance. How many times have you been at a party and found the music so loud that you can't even hear yourself think, let alone hear what the person next to you is saying? You're not going for a night club feel here, you just want something cool and atmospheric- some great music that will allow you to chat away whilst at the same time enjoying the atmosphere.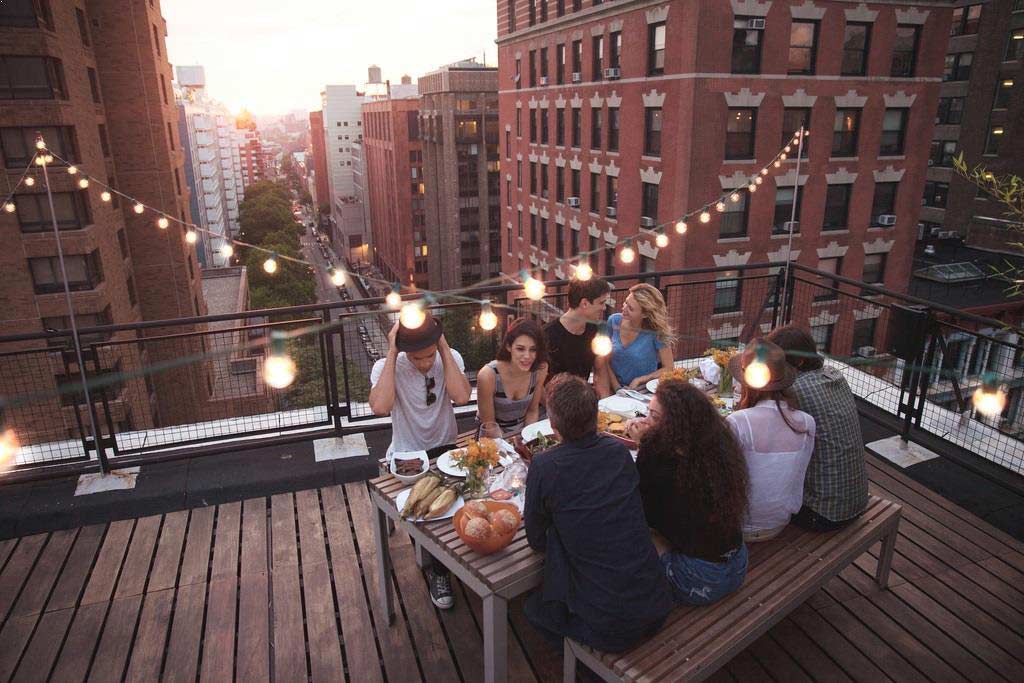 OK, so with the music sorted what you need next is some great food and drink but you should forget the trip to the supermarket and the slaving away in the kitchen for hours! The sort of fantastic, restaurant-quality food that's now available for delivery in Manchester, all for about the same price you used to pay for a bog-standard greasy takeaway, is unbelievable. And the fact that you can get amazing wines delivered too makes this an absolute no-brainer.
Just think of fragrant Thai food with a crisp bottle or two of white, or a fiery Mexican feast with a full-bodied red, all delivered without any hassle.
Finally, you need to set the space up nicely. You don't need to take a course on interior design or break the bank, you just need to create a mood. This can be as simple as arranging a few scatter cushions and lighting some scented candles. Whatever you do though, remember not to stress out because the best thing about this kind of party is the cool, informality of it all.
It's all about being outside and relaxing as the sun goes down. If people are comfortable, have a good view, nice wine and food then they'll be having a great time no matter what.