Outdoor space is at a premium in Manchester these days, as government guidelines will likely play a major part in eating and drinking over the next 12 months. It's a city center not blessed when it comes to beer gardens, so aside from designated streets being cordoned off, the rooftop will be the outdoor space everyone is craving to catch up with friends.
There are some hidden gems across the city, as well as some of the more popular ones featured within our eight best, but where are they?
With rooftops being a big deal this year, as well as rooftop bar design being hotly discussed by bar owners across the city, we run down the pubs and bars with roof terraces you should be keeping an eye out for the reopening dates of...
Yes
Yes has been a welcome addition to Manchester, opening in 2018 across four floors in a former auctioneers house, with the top floor being a dedicated rooftop bar. The Charles Street venue has a gorgeous roof terrace space, and is open seven days per week.
Across the week you'll also find plenty of events going on from DJ sets to gigs and it will be interesting to see how they get integrated back into Yes' offering over the next 12 months. It's a little out of the way, in the more student area of town, but its stylish, slick and well organized, making it a safe a great spot to enjoy the sun.
The Deansgate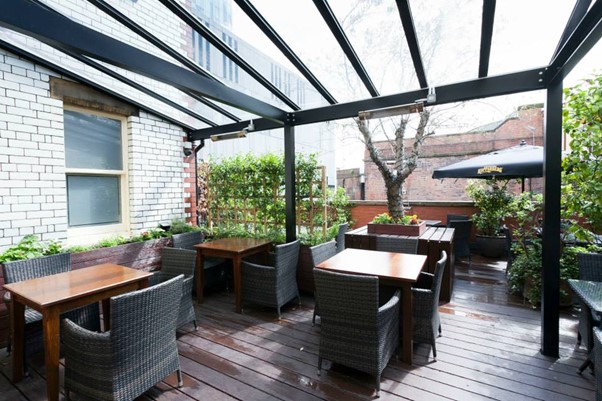 A real hidden gem is The Deansgate, one of the real institutions of the city center. The pub is at the bottom of Deansgate, beside the iconic Beetham Tower, and while you'll get great views from Cloud 23, you'll get a nice breeze and a great view of the tower from The Deansgate's roof terrace.
It's relatively small, but also relatively unknown, so if you're looking for a spot that might be free, this is the place.
Home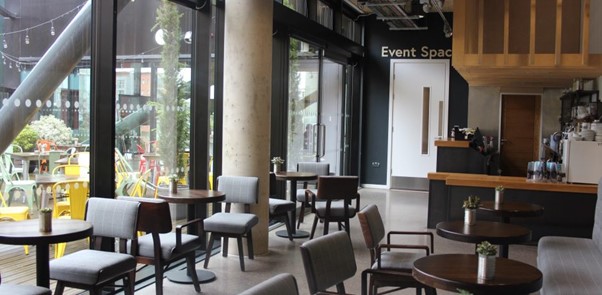 Home has it all, a restaurant, cinema, gallery, bar, terrace and a roof terrace. The roof terrace can be accessed via the cinema bar and is the perfect after work spot for a drink before catching a movie or grabbing a bite to eat.
The beer selection at the venue is good, while the food is also of a high quality, while it never gets too busy out there, especially on a weeknight. It's a venue which is often overlooked for a drink in the sunshine, and if you don't get a seat on the roof, you almost certainly will on the ground floor terrace.
King Street Townhouse

King Street Townhouse is one of the most luxurious hotels in the city, and has a fantastic bar with a stunning view over Albert Square.
Unfortunately, the Town Hall is being renovated currently, so you won't get any Instagram-perfect pictures, but you also won't find a better place to kick back, relax and enjoy the Manchester skyline either.
Hatch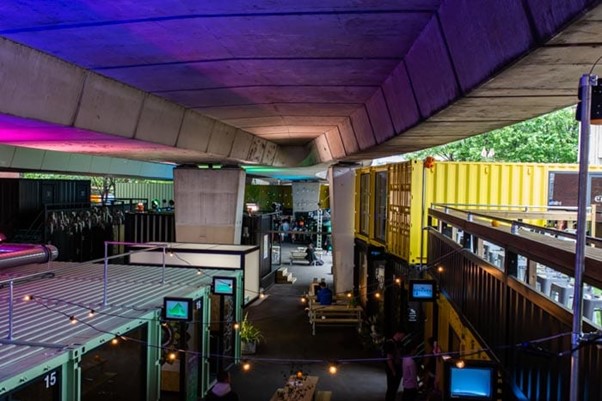 Hatch offers a series of rooftop bars, gardens and shops, all underneath the famous Mancunian Way motorway. It's a treasure trove, with some excellent shops and independent food stalls, with a number of different bars offering fantastic gins, beers and more.
A popular spot with workers in the city, Hatch continues to go from strength to strength and is going to be a popular spot in the spring and summer months in the city. It's won plenty of awards over the last few years, and is forever expanding, with now over 30 independent traders occupying the many shipping containers located in the space.