Why did 39.8 million tourists visit Thailand in 2019? Because of the endless beautiful beaches, world-class cuisine, and continuously smiling locals. It was the eighth most-visited country on the planet in 2019.
Did you know that Thai cuisine has a blend of four different seasonings: sweet, salty, sour, and spicy? It remains one of the world's most popular cuisines, and visitors adore dishes like Pad Thai and Tom Yum Goong.
The food will always put a smile on your face, and did you know that visitors nickname Thailand "The Land of Smiles" because of how much the locals smile?
Thailand has a vibrant history, dating back thousands of years. And guess what? There are over 35,000 temples in Thailand, and the world's largest gold buddha is in Bangkok, an incredible sight for any visitor!
And Thailand is home to over 1430 islands, including Koh Phi Phi, the idyllic spot where the beach was filmed, famously starring Leonardo Di Caprio.
If you want to experience the industry-leading luxury in Thailand, take a look at some of these resorts suggested by PrivateUpgrades luxury travel club.
Four Seasons Resort Koh Samui
There isn't a better way to experience the pristine tropical paradise of Koh Samui than with Four Seasons Resort Koh Samui. The hotels offer guests an incredible array of facilities, including a 50-meter infinity pool, a private deck with spellbinding views, and pool villas.
And the hotel offers the perfect spot to stay healthy, with a full spa surrounded by secretive gardens. The spa is away from the city's hustle and bustle, offering a soothing escape for the body and the mind.
If you're looking for excellent food, you won't be disappointed here. The resort offers incredible Southern Thai cuisine cooked by the very best chefs. And you'll enjoy your food with fantastic views over the idyllic palm trees of Koh Samui.
Unique Hotel Benefits
- Private Muay Thai lessons with professional fights in a boxing ring surrounded by gorgeous palm trees
- An exclusive private beach only for hotel guests
- The hotel is on a tropical hillside, which offers world-class views.
- A state of the art infinity pool overlooking the Gulf of Siam
- Exclusive Cocorum beach bar offering an eclectic mix of drinks
Address: 219, Surat Thani 84140, Thailand
Park Hyatt Bangkok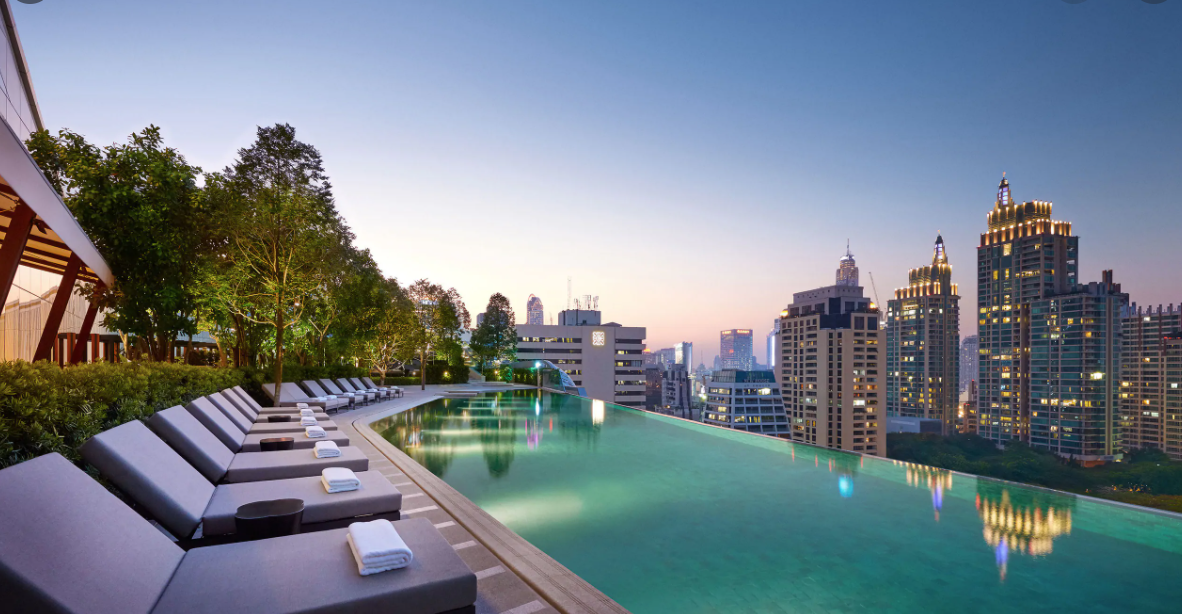 If you're looking for a top luxury hotel in the heart of Bangkok – Park Hyatt Bangkok is a fantastic option for you. It is the first Park Hyatt hotel in Thailand, designed with the most outstanding contemporary architecture and luxurious interior design.
And the hotel offers a tranquil escape from the vibrant, bustling streets of the megacity. But if you're looking for an excellent dining experience, you'll love the Whiskey Room at Penthouse Bar & Grill. The bar offers a comprehensive list of whiskey with over 150 labels.
However, there are over six different dining options, including The Grill, Chef's Table, The Cocktail Bar, Whisky Room, Rooftop Terrace, and The Mezzanine.
Unique Hotel Benefits
- The hotel has a rooftop infinity pool with stunning views of Bangkok's skyline.
- The hotel is above the Central Embassy, one of Bangkok's best and newest shopping malls.
- The hotel has excellent health amenities, including full spa facilities, a fitness room, a swimming pool, and a sauna.
- Extensive hospitality facilities, including six different venues on-site
- It is in a fantastic location in Central Bangkok, close to all the main shopping attractions.
Address: Central Embassy, 88 Witthayu Rd, Lumphini, Pathum Wan District, Bangkok 10330, Thailand
Four Seasons Resort Chiang Mai
Chiang Mai is a superb place to visit in Northern Thailand's heart. And the Four Seasons Resort Chiang Mai is the perfect place to stay. Lily ponds, waterfalls, and rice terraces surround this beautiful resort.
You'll love the range of luxury accommodation options, offering some of the best Thai artwork and masterful interior design, complete with intricate furnishings providing maximum comfort. You even get an open-air veranda, perfect for enjoying the fresh Chiang Mai air.
And visitors adore the Spa at Four Seasons Resort Chiang Mai, which enables guests to soothe, relax, and replenish their bodies with a team of trained staff operating with ancient Thai rituals, spices, and aromatic oils.
Unique Hotel Benefits
- Exceptional Thai cuisine at the in-house KHAO by Four Seasons
- Rim Tai Kitchen offers cooking lessons, street-style food, and leisurely lunches.
- Private pavilion offering outstanding views of the surrounding rice terraces and fields
- An array of health facilities, including a gym, a sauna, a swimming pool, and full spa
- Ninety-nine luxury villas nestled between lily ponds, lakes, and waterfalls.
Address: 502 MOO 1, MAE RIM-SAMOENG OLD ROAD อำเภอสะเมิง Chiang Mai 50180, Thailand
Rosewood Bay Phuket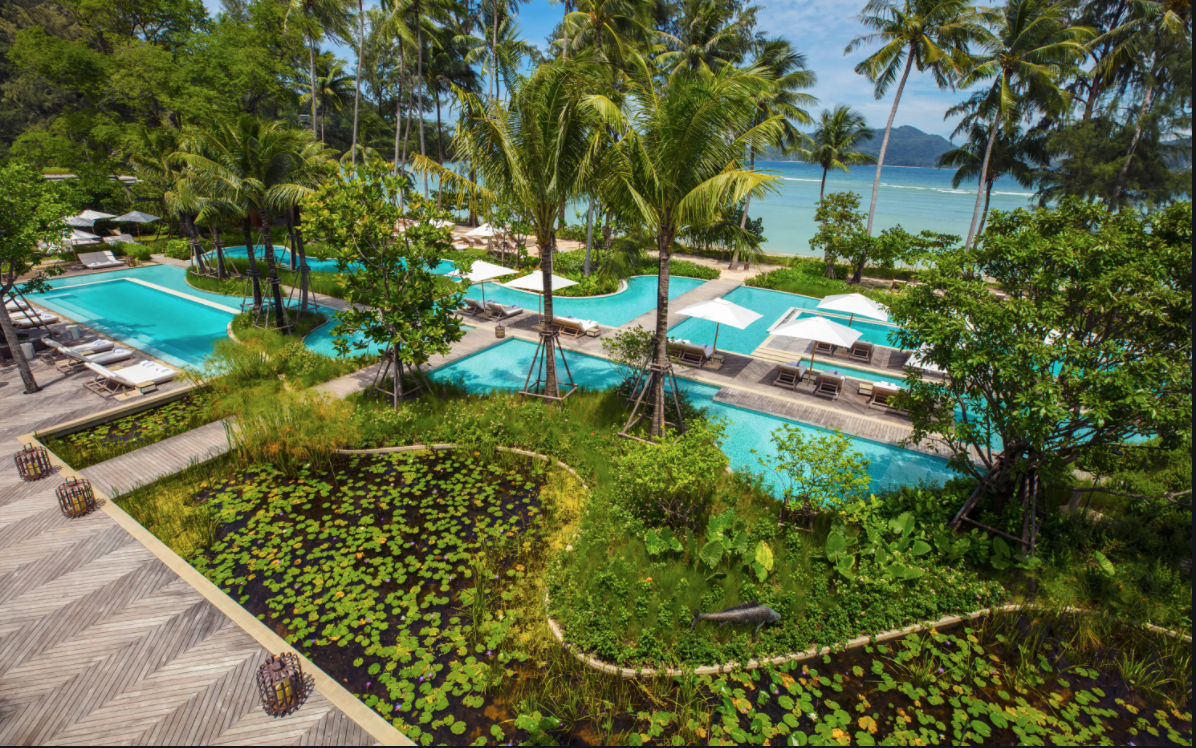 Rosewood Bay is the ultimate hideaway resort in Phuket's paradise island. Visitors adore the innovative architectural design, which includes Thai influence. Luscious trees, elegant palm trees, and tropical essence surround the 71 villas in this resort.
The resort has a variety of great restaurants and bars. Ta Kai offers some of the most authentic Thai cuisines, with a mixture of fresh local seafood, fresh produce, and masterful culinary skills producing the very best.
If you're looking to unwind and let go of the stress of life, you'll love the wellness facilities. They offer a range of signature treatments and therapies to promote your well-being.
Unique Hotel Benefits
- The resort has private garden terraces with infinity pools, outdoor seating, and outdoor beds to enjoy the sun.
- The resort has various superb international cuisine encompassing Thai, Italian, and Western cuisine.
- The excellent outdoor Mai Bar, offering an extensive drinks menu and views of Emerald Bay
- The exclusive chill-out lounge overlooks Emerald Bay, and you can use this 24 hours per day.
- An emphasis and culture of holistic well-being that influences the entire hotel.
Address: 88/28 Muen-Ngern Road Patong Kathu Phuket 83150, Thailand
Anantara Golden Triangle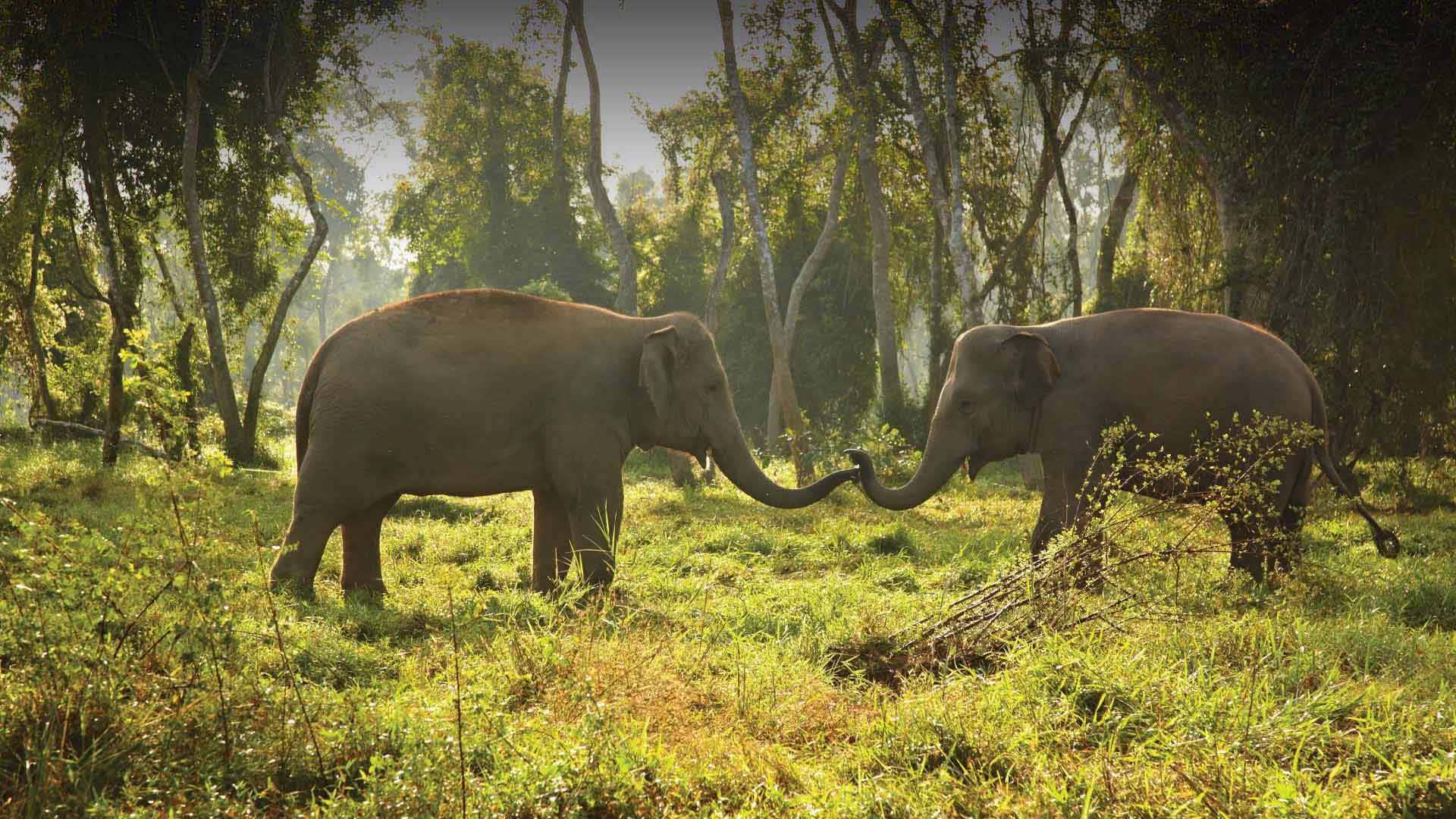 Surrounded by 160 acres of luscious ancient jungle, Anata Golden Triangle Elephant Camp and Resorts is an incredible luxury resort in Chiang Rai. Guests love the hotel's mesmerizing view, which looks over three different countries: Myanmar, Thailand, and Laos.
The resort has over sixty-one rooms and suites, which offer incredible views from the low-rise building perches. You'll have a direct viewpoint of local elephants, rivers, valleys, and pristine jungle.
Chiang Rai is famous for elephants – and this resort has an elephant camp, offering you the intimate opportunity to play, feed, and relax with these majestic animals from the comfort of the resort.
Unique Hotel Benefits
- Enjoy delicious cuisine with the unique view of three countries at once
- The on-site award-winning elephant camp, offering the chance to connect with the elephants.
- The resort is next to the best nearby attractions, including the Hall of Opium museum and Chiang Sean.
- The resort has an excellent spa offering an alfresco teak suite, offering indigenous ingredients to help you relax.
- The resort has incredible views from the low-rise bedrooms offering spectacular views of the historic jungle.
Address: 229 Moo 1, Wiang, Chiang Saen District, Chiang Rai 57150, Thailand
Thailand is an incredible country of outstanding food, endless tropical beaches, and a rich historical heritage. And as you can see, there are some great luxury hotels with exceptional facilities, benefits, and perks.
We hope this article has helped you decide on the perfect luxury accommodation to match your dreams!
Collaboration