Whether one is a party person or not, you can never really say no to a rooftop bar. After all, you are getting to spend quality time with your best friends and loved ones that too while staring at a magnificent view.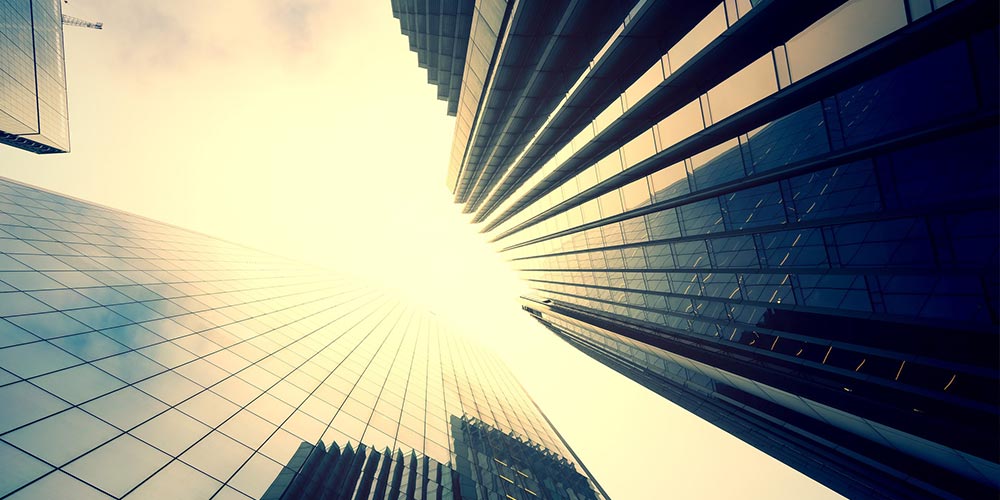 So, if you are looking for a perfect spot to spend a relaxing sunny day or a full night of dancing with your friends, this guide to the rooftop bars in the UK is going to help you choose your next party destination.
London
You will fall in love with the aura and altitude of these breathtaking rooftop bars in London. Spend your summer evening with an ambrosial sip of cocktail and a cheese-loaded pizza as you enjoy the ambiance of the best rooftop bars.
Rooftop is one of the coolest rooftop bars in Trafalgar St. James, London. With spectacular and sweeping views of the city skyline, you will feel like you have stepped into heaven. While you go out and about in the city, drool over the alfresco crafted cocktail and finger-licking food that they serve. Besides, you can also visit some other amazing rooftop bars like Aviary London, Savage Garden, and12th Knot.
Plymouth
If rooftop bars get us immensely excited, imagine what a secret bar that serves a range of cocktails and cuisines from around the world would do to us! The A.I.R Grillhouse is hidden on a rooftop overlooking one of Plymouth's busiest roads. This is a perfect destination for those travelling around Devon and Cornwall whether road tripping or renting a classic campervan to stop out in the sticks, it's always worth having a few exciting places to let loose in the city, to break up any coastal camping. It is the favourite destination of party maniacs as it boasts a scrumptious menu and a fantastic range of cocktails. Well, not many people have been able to discover it yet, but if a person finds himself at this bar, it is almost impossible to say the second time around. Besides, there is Uva Wine Bar, which offers live music, and The Wharf, which is known for its high-quality seafood.
Leeds
Leeds skyline is a spectacular sight to behold and it gets even better when you are enjoying your favourite drink. One fantastic rooftop bar that will bless you with this luxury is The Alchemist Leeds - Trinity. The bar is known for its tasty colour-changing cocktails. Along with the drinks, relish on the crispy pork belly, katsu curry, and jerk chicken.
Additionally, Ishho and Belgrave Music Hall & Canteen will take you away from the hustle-bustle of the city. Besides, East59 is another gorgeous restaurant worth visiting.
Birmingham
A trip to Birmingham is incomplete if visiting the city's rooftop bars and restaurants are on your itinerary. Delve in the charm of this city that is hidden somewhere in these sky-high bars. If you can't find a dine out on your own, we have some places in mind.
Marco Pierre White Steakhouse Bar & Grill should be your go-to place if you have a thing for lush decor and champagne. The city looks breathtakingly gorgeous from the top, especially when you are treating yourself to delicious food. Apart from that, plan a stay in the dazzling Hollywood House holiday rental located around Birmingham countryside, which has some fabulous rooftop bars, so is perfect for an afterparty.
Edinburgh
Indeed, the Scottish capital has food and drink worth relishing and an abundance of attractions to adore all year round but is especially vibrant in August. And wouldn't it be amazing to savour Thai Cuisine while gazing at the castles of Scotland from the fourth-floor rooftop? So, if you wish to pull this idea off and plan to dine out with your mates in Edinburgh, do it at the Chaophraya Thai Restaurant.
Besides, you can also visit Quaff champagne at the chic Nor' Loft that offers chill-out music with subtle lighting and an extremely comfortable seating area.
Winding-up
Going to the UK is an extreme luxury, but if you do not have the right itinerary, your trip will not be a content one. Travelling is all about dining at the perfect places and beholding the prettiest sights. Therefore, this article is here to ensure that you have a fantastic time and eat delicious food while you are in the UK.
Collaboration