It is not surprising at all when we say that beaches and beach bars on the Gold Coast are the hot spots, and for good reason. But, have you ever wondered where to go and what to see during your stay in this golden region? Brace yourself; we are about to give you a whole list of super-popular bars and restaurants you will certainly enjoy. From the luxury rooftops to the surfing bars. Keyword: versatility.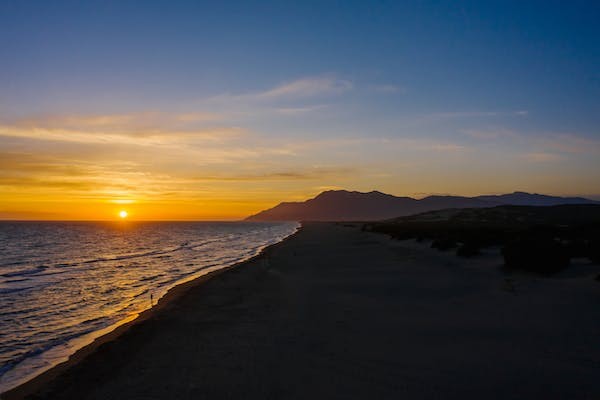 Mr. P.P's Deli and Rooftop
This is one of the rooftop bars on the north Gold Coast that surfers and people who want to have a quick rest swear by. Not only is it located in the heart of Southport and above one of the busiest streets, but it is also one of Southport's first rooftop bars. General Philip Palmer Agnew, aka Mr. P. P., found this place in 1968, and since then it has been all in one place. You can access it with cheap Gold Coast Airport car hire, as well as the majority of other places in the region, which will at the same time give you the freedom to explore it more. This rooftop in particular will serve you the best pizza you've ever had, as well as super-delicious cocktails, cheeses, and pasta, all while you watch the sunset with your favorite people.
The Island Rooftop
We all know that Australia is indeed a surfer's paradise, but this place right here is located in the heart of Surfer's Paradise. You should know that the Island Rooftop is the hotspot and one of the largest rooftop spaces in the entire Gold Coast. It is located on the tip of the 1960s Surfers Paradise icon and is a very well-known place for parties and Californian style, which will make your heart beat faster.
Hyde Paradiso
Looking for a hint of European paradise in the middle of Australia? Hyde Paradiso, here you are. The view from here will take you directly to Surfers Paradise beach while you enjoy a lively European long bar. This bar's interior gives off tropical vibes, with foliage canopy hands coming from the wooden ceiling and a whole variety of liquor bottles behind the terrazzo bar. Even though this place has enough space for 130 diners, it feels super intimate. In addition, shared cocktail menus are specially designed for group gatherings that typically start early in the evening and last well into the night.
Destino
A glass of wine? Yes, please. This cozy place is tucked into The Marine Village and is sunlit, full of cacti, beachy cocktails, and a wine bar where you can take a well-deserved rest after an intensive shopping session. Whether you're having your coffee during the day while enjoying the heat or sipping on your cocktails at night, this is the place that will provide you with Mediterranean joy on every occasion.
Nineteen at the Star
Glam night out? Oh, sure. Nineteen just gives glam. This super luxurious place is located on the 19th floor of the luxury suite hotel, the Darling, and it is actually refurbished. This high-end rooftop lounge is everything you will need to get the most beautiful views of the Pacific Ocean and the city's skyline. Also, this is a place where you can enjoy swimming in the infinity pool with the daybeds and sipping on your margaritas as if there is no tomorrow.
The Cambus Wallace
This one right here is a bit of an institution. This is a super mysterious nautical-themed whisky and rum bar and eatery, known for its live music and very hospitable staff. You will be given a chance to sip through your night with their extensive list of whiskeys and rums from all around the world. All you need to do is tell them what you like, and at some point, you will be surprised to receive what you did not mention. It's all in the details.
Grandad Jack's Distillery
No place like this in the entire Golden Coast. With exposed brick walls and tin ceilings, recycled wood, and some steel beams, this place was turned from a surfboard warehouse into a family-owned distillery where you can take shots from Friday to Sunday. The legend says that their boutique whiskeys and gins are no joke. Also, the members of this house will be more than happy to share their passion and wisdom with others. In addition, stay tuned for the biggest surprise. You can make your own gin under their expert guidance.
Burleigh Pavilion
It would be extremely difficult if you did not take some fresh air while sipping your drink and taking in the scenery from one of the most beautiful beachfront bars on the Gold Coast. The atmosphere here is perfectly matched with stuff like wood-fired pizza, fish and chips, and wine on tap. If you want to taste the ultimate bliss, our recommendation is to try their signature Frose; believe it or not, you will thank us later.
The Collective
The best foodie? Mhm, yup, it is Collective. Why would you be satisfied with just one kitchen when you can taste five different cuisines from all over the world? The Collective's goal is to celebrate food and life by bringing together the flavors of American, Italian, Greek, Asian, and Mexican cuisines. Indeed, there is something for everyone, and you will be just so impressed to find an extensive wine list combined with a whole variety of signature cocktails. Such a unique way to present the versatility you can find on the Golden Coast.
If you ever had doubts about visiting the Gold Coast, a list of a few places where you can have the time of your life should reassure you. First things first, you will get to witness why this place is called Surfing Paradise, and after that, you will devour the atmosphere and the spirit with the drink in your hand while watching some of the most breathtaking sunsets you have ever seen. We hope this article will inspire you to go and catch some great moments!