Have you ever had a vacation that ended up being insanely exhausting instead of fun? People often expect that vacations will be nothing but pure fun and relaxation. However, your vacation can easily turn out to be a nightmare and you will be left wondering what actually happened. This kind of situation is exactly what will make you wish to turn back the clock to somehow fix the thing that ruined your vacation. But instead of regretting the past, you can be proactive and think of the future.
Our vacations are full of many obligations and tasks that may seem quite overwhelming at times. If you have not planned your vacation thoroughly, you run a high risk of wasting your precious leisure time. So, it is up to you to make sure that you feel rested, rejuvenated and re-energized. This guide is all about exploring how to get the most out of your vacation.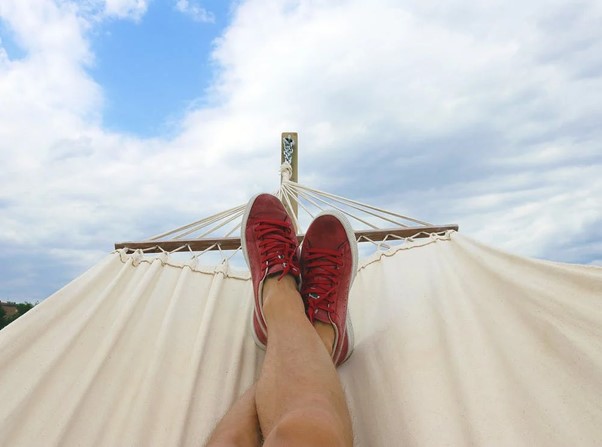 Reconnecting With Yourself
Vacations are an amazing time to reconnect with yourself and restore the much sought-after work-life balance. In order to take this journey of self-exploration and reconnection, we have to spend time indulging in things that make us feel relaxed and happy. Reconnecting with oneself is an experience that will bring an immense grounding feeling that will relax both the body and mind.
The best way to do this is to make sure that you are doing things that you truly enjoy. Perhaps it's painting, having tea out in the garden, or any other activity that might bring you joy. This seemingly simple task can cleanse you of all the stress and anxiety of your day-to-day life. However, many fall prey to the temptation of doing things that happen to be counterintuitive to the spirit of vacationing. Some people tend to obsess over doing as much as possible in as little time as possible. You have to understand that taking your time and living in the moment is what makes the experience of holidays worthwhile.
Do You Have a Thing for History?
If you do, then it is a no-brainer that you schedule a visit to the local museum and delve into the history of the city you are visiting. There are a lot of things on your vacation to-do list that will cost you a hefty amount of money. But, if you have been looking for something that you might enjoy without breaking your vacation budget, museums are the answer. Obviously, this activity may not be appealing to everyone and will only speak to the ones who have an affinity for history but even if you are not a history buff, it is something worth considering.
Explore the Vacation Destination
When you are determined to have fun during your vacations, it is important that you do some exploration as well and find out what is uniquely amazing and fun about that place. If you are going to London, you may find the bottomless brunches in London quite interesting and fun. Or, you may want to consider wandering around the town on foot and having the curiosity of your inner child keep you amazed and entertained. The best part about vacations is that you get an opportunity to connect with your surroundings as well. So, make the conscious choice and effort of going the extra mile and pursue everything that life has to offer.
Have Fun Visiting the Local Parks
Who doesn't love spending time in nature? During your vacations, you can do exactly that and you will have many options of local parks around you that you can explore and enjoy. Many cities in the US and Europe are quite famous for their beautiful natural parks that offer an incredibly refreshing experience for everyone. Parks are a sanctuary for some of the most relaxing things that you can do, like reading a book, birdwatching, sketching, or simply soaking in the sun and fresh air.
Are You a Beach Lover?
There are various destinations that offer the option of hanging out at the beach. And if you have this option in your vacation itinerary then you need to take it without a second thought. Beaches are an amazing location to connect with nature and all its majesty. They bring a feeling of much-needed serenity to our chaotic lives. Imagine sitting on the beach watching the enormous domineering waves crashing and spreading that unique smell. It is a surreal experience and a very relaxing one. You don't have to find an island to enjoy the beach, there are many cities that have great beaches, like Chicago or others.
Do You Really Want to Do This?
This is the most important question that you should be asking yourself before you consider doing anything. You have to make a to-do list of 'fun activities' that you feel like doing during your vacation. Sometimes we are not so sure of what we really want or what we might enjoy. Sometimes we just go along with something just because we heard good things about it or someone we know has suggested it. You have to remember the hard truth (and the only truth that matters) that you are on vacation for yourself to regain the balance, relaxation, and rejuvenation in your life.
It's important that you really think things through and figure out whether what you're planning to do will be worthwhile or not. But if you feel even a sliver of hesitation then you may not be absolutely into that thing. If it's a 'No' and everyone else on the tour group or all your friends or family members are going for a hike but you don't have a thing for hiking, then you must stick with what you really want.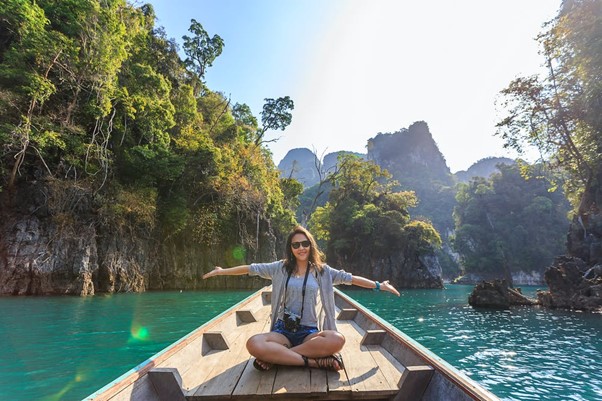 Fun is subjective and it is different for everyone. If there is one thing that you should truly focus on during a vacation, it is getting to know yourself and having lots of fun while doing that. You need not try a thousand different things when you can have an amazing time doing the few activities that make you feel the most excited.