Five Top Date Destinations In Lisbon. Including A Car Park With A View
Published: September 19, 2019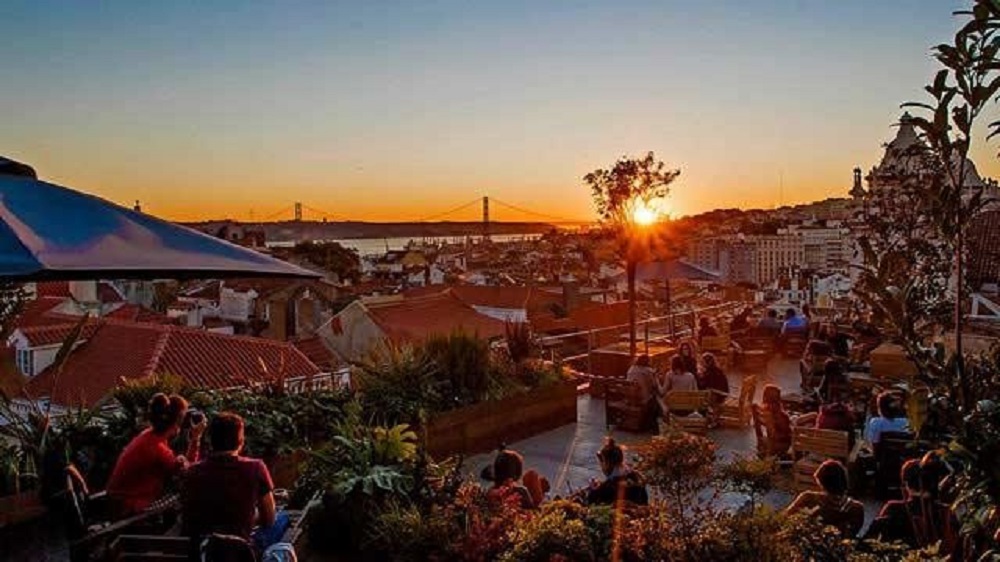 For many, Paris is the ultimate date destination. Others will say Rome or even New York. One of the most charming places you can visit though is Lisbon.
For those who live there, they're blessed. For those looking to make a real impression, a weekend away in the city can't be beaten.
Of course, it's a big step, impressing someone new in your life with a trip away, and ensuring they're genuine is a must. There are many ways I which you can do, including searching public records. If you're looking to know what is a public record, that's simple. They're simply records of things like marriage, divorce and court records, often providing valuable information into potential future partners.
If you have found yourself a good one though, and you're looking to really impress. Lisbon is the place for you.
Below you'll find some of the hottest places to impress a partner, it could be the perfect way to take your relationship to the next level...
Park Bar
Fancy taking your partner up a dirty car park lift? While it may not sound too appealing, the rewards are spectacular.
Park Bar is located in the Barrio Alto area of Lisbon and takes up the top floor of a multi-storey car park. It's not your classic rooftop bar but it offers great cocktails, a relaxed atmosphere and one of the best views of the city.
As a date venue, it's at its finest when the sun is going down, with you getting the perfect view of it sunset. Although if you're looking for a seat it is worthwhile arriving early.
Bairro do Avillez
José Avillez is one of Lisbon's darlings when it comes to cooking and has a number of restaurants across the city.
Bairro do Avillez is a gorgeous restaurant with a relaxed atmosphere and first class ingredients. Located in the Chiado district, it combines different eating areas, bringing together cheeses, meats, seafood and wine as one in a real fusion of Portuguese flavour.
You'll need to book ahead as it's generally a packed house every evening, but if you're looking to impress a date, then this is a great spot.
You will find that you can't go wrong in any of Avillez's restaurants however, with Belcanto one of the world's best restaurants, offering fine dining in comparison to the homely, hearty tapas-like food of Bairro.
A Trip To Sintra
Just outside of Lisbon is Sintra and it's well worth a trip out to. It's like another world, an adult's playground full of fairytale castles.
Such is its beauty, Madonna has bought a home there and you won't find many romantic strolls that beat Sintra, and there are plenty of restaurants and patio bars that you can sit and watch the world go by, overlooked by towers, turrets and more.
It's about an hour's train ride out of the Portuguese capital and is a UNESCO World Heritage Site. The most popular castles and mansions to visit include Queluz National Palace, the National Palace of Pena and Monserrate Palace, all of which are breathtaking in their own right.
Sunset on the Tagus
While Park Bar offers a place to drink and enjoy the sunset, there are plenty of other options. A stroll down the river is just as perfect and you'll find plenty of bars and restaurants along the way.
Across the river you'll find a truly stunning restaurant in Ponto Final. You can dine on the riverside, so close to the edge that one wrong shuffle you could even fall in. It does however offer an unrivalled setting, overlooking the famous 25 de Abril Bridge, inspired by the Golden Gate.
The Tagus is the heart of the city and whether it be a boat ride, dinner, drinks or a stroll there's nothing more romantic that a few hours by the water.
Boating on Campo Grande
Campo Grande is part of the university quarters but the jardim is beautiful with stunning views and offers the chance to get out on the lake in rowing boats.
With palm trees lining the lake, it offers a romantic setting with peace, quiet and the opportune time to really spend some quality time with your partner.
Aside from the lake, you can relax on the perfectly manicured lawns with a picnic or even hire bicycles and enjoy a ride around the gardens. It's a step away from the city and a glorious one at that.