Have you ever felt like you're missing out on the greatest bars all around the world? There are definitely better options and different levels of luxury out there, but you have to know the right places. In better words, you need to know which countries to visit. This is because the best bars and cocktail venues are scattered all across the world, so you have to travel to try the splendor of different cultures. You're probably here to discover new places and cities that have the best ranking bars. Don't worry, we have a list of 6 popular cities known for their spectacular bars and drinking venues. Here's where you can go to have the greatest drink of your life.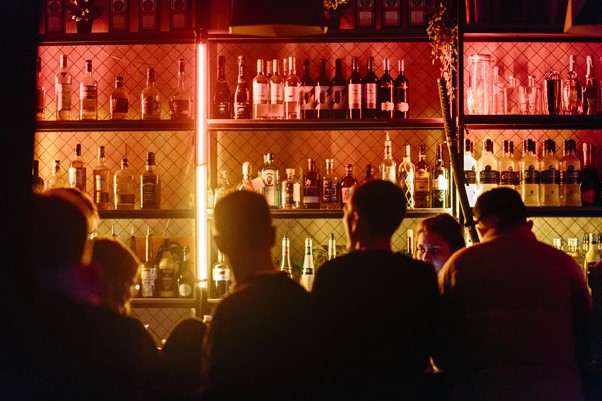 New York's Dante
Dante restaurant has always been a memorable place in the city of New York, seducing tourists from all over the world with its perfect hospitality. The restaurant features an Italian style with gleaming white tiles and an Italian-styled frame that cast a Rome theme. Today's tourists say that it's the right place for these times. You'll find yourself popping by the café for an Italian coffee brew to end up ordering their irresistible pasta; it won't take long before you make your way through their rich list of cocktails. Our advice is to go for their Negronis, Dante can recreate perfect smooth Italian blends like Bellinis and Negronis. It is also the Best Bar in North America as of the year 2020. You'll need to visit Dante to experience this type of luxury.
Singapore's Atlas
Once you enter the building of Parkview Square, you'll definitely feel the western-style Art Deco. Some people even call it Gotham because of the whole vibe, don't be surprised if you feel like Batman is lurking in one of Atlas' corners. But that's not all Atlas has to offer. After all, the place is named with the best spirits collection in the world. It holds more than 1300 gin labels on its list. The best place to drink a cool Gin Fizz or a Singapore Sling. Combined with the whole western vibe of the place, you'll have the best time ever. Atlas is considered The Best Bar in Asia, and head barman Jesse Vida's drinks collection is one of the lists you don't want to miss out on.
Paris' Harry's New York Bar
Harry's New York Bar was packed into crates from Manhattan and shipped all across the Atlantic Ocean to land and be reconstructed off Avenue de l'Opera in Paris on Thanksgiving Day 1911. This is why its interior style looks remarkably authentic with college pennants and mahogany panels, just like it would be if the place was built in New York. That's because it was built in New York, Manhattan. For the lost generation, these types of bars provided a warm charm that can be found on a regular basis. Harry New York Bar was one of these lost bars. It was also believed that Bloody Mary's, Monkey Glands, Sidecars, and White Lady's were invented there. Harry's New York Bar is hands down the best bar on the East River.
Cognac's Luciole
While cognac remains the ultimate spirit, it is commonly associated with struggling retired majors and glasses shaped like balloons for old-fashioned drinkers. Now, cognac drinkers are discovering its delicious flexibility as a key ingredient for cognac cocktails. If you want to try it yourself, hop on a plane and head to the banks of the Charente in Cognac, France. A visit to this elegant bar and you'll forget how cognac tastes like outside of Luciole. An uncomplicated bar run by Tony Conigliaro serving impeccable cocktails and other funky drink inventions. It's guaranteed you'll be served an unforgettable drink whether it's a new recipe such as frankincense-smoked glass-served Avignon, or a cognac-based riff. You will also get to experience the true meaning of the name Luciole, french for firefly, as the place lights a swarm of chandelier bulbs when the daylight fades to let out a golden glow in the middle of the dark.
London's Kwānt
Kwant is located in Erik's Lorincz's venue, London, and just like its name, Kwant is quite the quaint bar. This place takes you to another time, back to the 1940s in a Casablanca theme to taste its delightful cocktails. The place follows the theme of neighboring Moroccan restaurants such as Momo to offer a lot more color along with the Moroccan drinking experience. Kwant won the London Essence Best New Opening Award back in 2020 as the bar with the highest position among a long list of bars that opened within the previous 19 months. That being said, it's definitely on our list of the best bars to visit across the world. It's also a distinguishable destination for tourists looking for a place to have a drink. The secret is in its foreign culture theme that attracts drinkers from all different countries.
Florería Atlántico in Buenos Aires
Floreria Atlantico is similar to an illicit liquor shop except a little different than what you may expect from a bar. Like any speakeasy, it has a nondescript door hidden under a florist which is owned by Aline Vargas and Renato Giovannoni as well. The same dynamic hospitality industry duo owning Floreria Atlantico. This bar attracts fun-loving Argentinians and tourists with its cosmopolitan theme as a basement bar along the old docks of Buenos Aires. Sponsored by Iichiko Saiten, Floreria Atlantico is named The Best Bar in South America. The mastermind Renato Giovannoni is also named the Atlos bartenders' Bartender for the year 2020. If you're looking for an unforgettable night of fun, Floreria Atlantico is the bar to visit.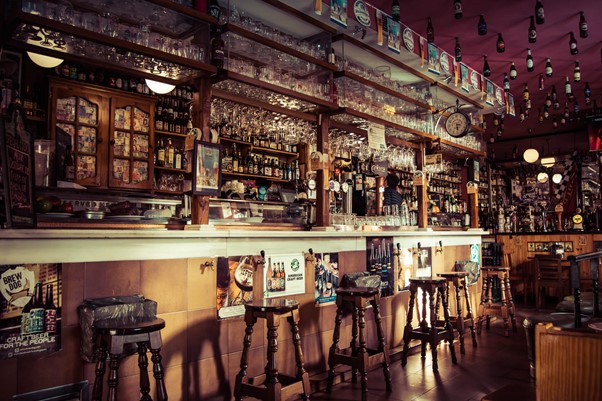 If you're planning to try a new experience and visit the world's best bars, this list has everything you need. These 6 bars and restaurants are ranked as the world's greatest bars for a reason. Whether it's their authentic charm or combination of cultures, they've got everything tourist drinkers would be looking for. Be careful traveling and visiting crowded areas these days, whatsoever, as the current pandemic situation barely allows for public social contact.