How To Fall In Love With The Rooftop Bar Experience
Published: December 04, 2019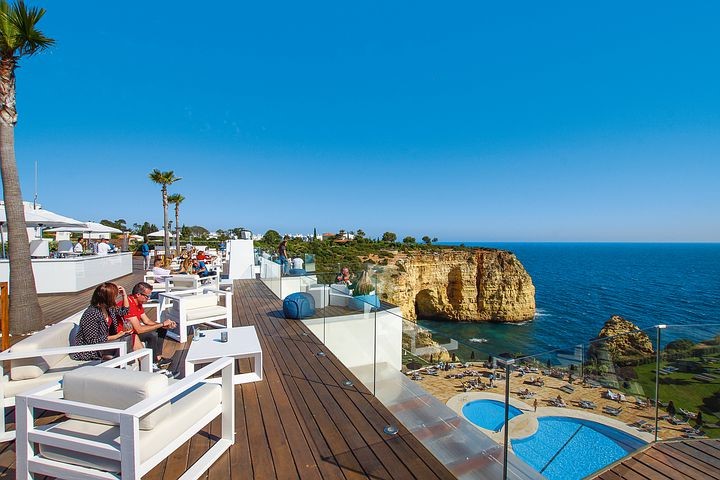 There is something so unique and even a bit magical about enjoying a meal or a drink from a rooftop restaurant or bar. Enjoying the incomparable views from the best vantage point is always a big draw of these open-air spaces. The downside of outdoor rooftop dining can be staying comfortable. When you eat outside you have to deal with the elements.
The wind and sun of a rooftop bar can be intimidating if you aren't properly prepared. A constant breeze can keep you comfortable but it can mean disaster for your hair if you don't think ahead. Being up at dizzying heights in stunning cities like New York or Seattle can have it's advantages if you do it right.
There is no need to shy away from a rooftop gathering if you keep a few things in mind before you head out. Put your sunglasses on and get ready to enjoy your rooftop experience. Relax and watch the boats from Emerald Landing sail into the harbor or take in the 360-degree views of your favorite city by following some of these tips to make you fall in love with rooftop bars.
Check The Weather
Before you head out to a rooftop bar you should always check what the weather will be like. Don't forget to check the wind speeds as it feels a lot breezier when you are up high. Once you know what to expect from the weather you will have an easier time planning what to wear to keep yourself comfortable.
Dress for The Season
Some rooftop bars will require you to meet a certain dress code. If you stick to a smart-casual outfit with shoes you should be fine as long as you are dressed for the right season. Summer can be exceptionally hot when you are out on the roof. Make sure to bring your sunglasses and a hat to ward off the rooftop heat.
In the spring and fall, it's important to remember that even the most lovely warm day in places like NYC, can quickly turn into a chilly evening. Make sure to dress in layers or have a wrap or light coat handy.
Stay Protected
It's always a good idea to stay protected from the harmful rays of the sun. When you are enjoying a rooftop bar you will be getting more sun than normal. Make sure to wear a quality sunscreen and don't forget your sunglasses.
Book The Right Table
Enjoying dining at a rooftop bar can depend on the quality of your view. If you are daring and want to enjoy the best vistas you may want to request a rail or special view table when you make your reservations. If heights aren't your thing you can request a more central table that keeps you away from the edge without sacrificing much of the view.
Conclusion
If you plan ahead and focus on your comfort you can fall in love with the rooftop bar experience. Make memories with your family and friends next time you visit a rooftop establishment while you relax in perfect comfort.