The perfect city guide to Singapore
Published: January 9, 2017
Why visit Singapore?
People from all over the world claim that Singapore is one of the best cities to visit. Why? It features stunning architecture, beautiful green spaces, delicious food, fantastic nightlife, lots of great Singapore rooftops and plenty of modern attractions and shopping. Singapore is truly the city that has it all and yes, you can travel there without getting broke.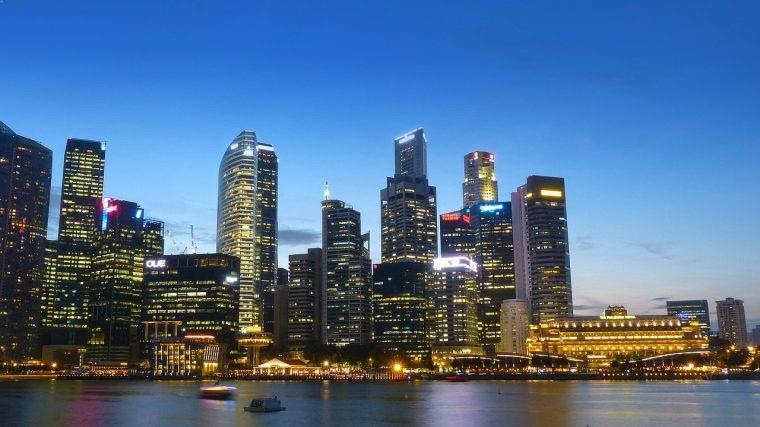 What to do
Marina Bay:
Luxury, glamour, and architecture of epic proportions: this is what you will find in Marina bay! Explore the beautiful nightlife, and don't miss the incredible light show that comes on at 8:00pm over the waters of the bay!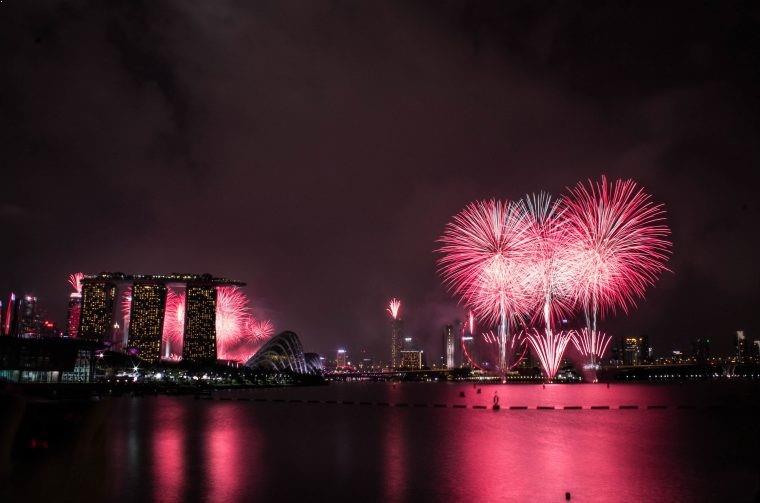 In this area, you'll also find the stunning Gardens by the Bay, one of Singapore's most colourful and creative green spaces. These beautiful and creative spaces range from towering man-made trees that provide bases for thriving plant life, to climate-controlled greenhouses where you will feel as if you've entered the cool mountain forests of another land.
There are walkways that stand above the park where you can take in the entire amazing view from above.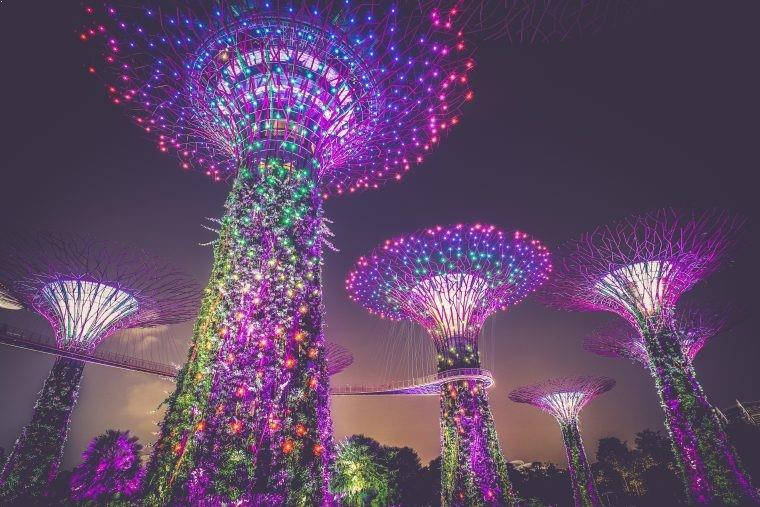 Speaking of seeing things from above, don't forget to visit the Singapore Flyer across the bay. This incredible Ferris wheel rises 30 meters higher than the London Eye! You'll get some of the most stunning views of the city from above both during the day and after nightfall.
Sentosa:
Escape from the bustle of the city on this paradisiac man-made island. It was built for fun, and that is exactly what you will find here. One day won't give you time to see it all, but you can choose between relaxing on the white-sand beaches or adrenaline-pumping fun at Universal Studios, Tiger Sky Tower, or SEA Aquarium theme parks!
This is a great afternoon excursion for families or kids-at-heart, as it is only 12 minutes away from the centre of Singapore by cable car.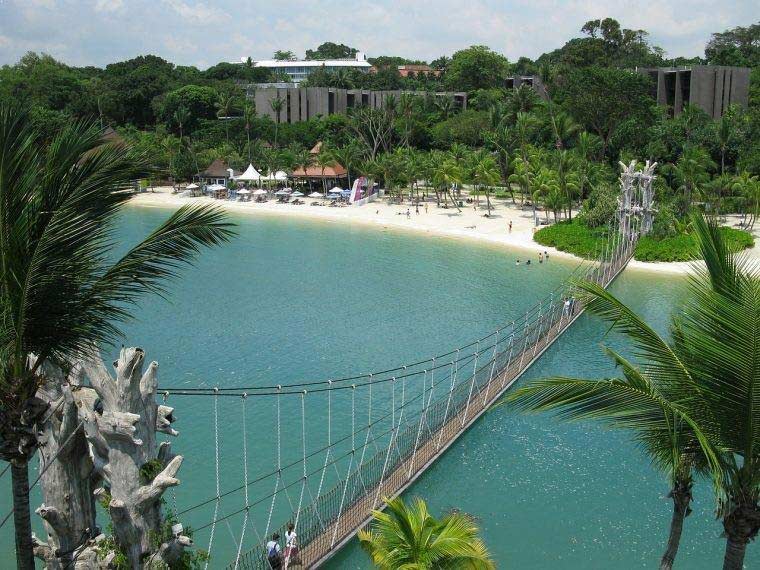 Singapore Zoo:
This unique experience makes it one of the best zoos in the world. Animals roam free while you watch them in a natural environment. Natural boundaries such as moats are used to separate guests from animals. Thousands of animals from all different parts of the world are in open spaces, and the great care they receive is easy to see.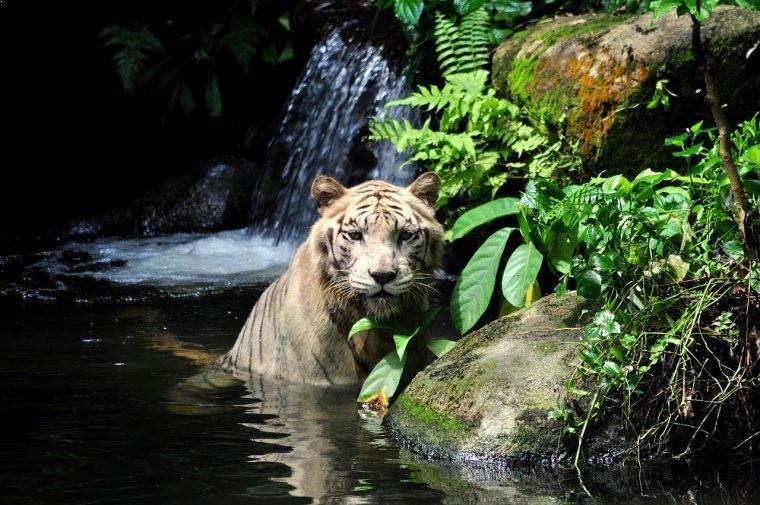 If you're a fan of nocturnal creatures, the Singapore zoo offers a night tour of over 59 exhibits and 1,000 animals. This opens up magical experiences of viewing these creatures of the night in their prime time
Where to Sleep
The Pod:
Designed specifically for the needs of backpackers and budget travellers, this fantastic hotel is a new age solution to the privacy issues of dorm-room hostels. Each 'pod' has a bed and is surrounded by walls on three sides. The fourth side has a curtain you can pull down, providing relative privacy for shier travellers. Single pods cost around $35 USD.
However, if you're travelling as a couple, there is also the option of a double pod, which costs around $65 USD. These prices include breakfast in the communal kitchen/lounge area. Towels are provided for free. Located at 289 Beach Road.
Arianna Hotel:
The location is key for the Ariana Hotel, as it is just opposite the 24-hour Mustafa Shopping Center in Little India. Five minutes walking gets you to the Farrer Park MRT Station, with easy access to prime attractions in Singapore. There is free WiFi and the rooms are very comfortable, and the hotel offers good value for cost.
The cost is around $56 USD for a single and $85 USD for a double. Located at 83 Syed Alwi Road.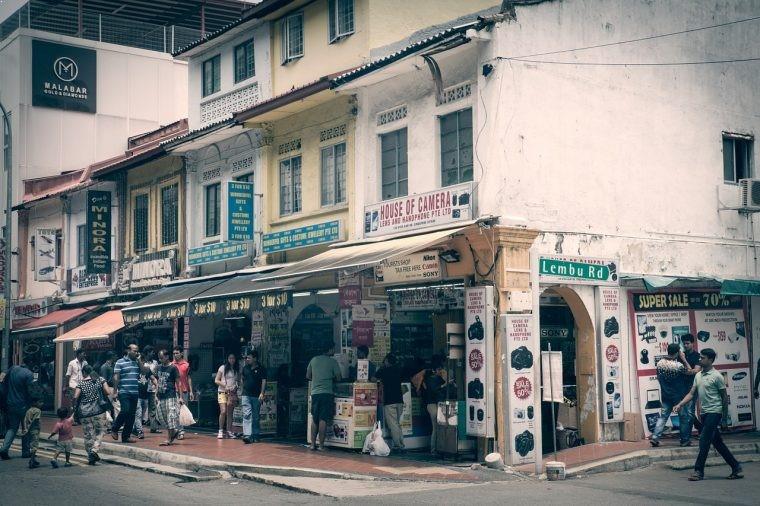 The Claremont Hotel:
The Claremont is another great option for budget travellers in a prime location. Since it's in Little India, there are many fantastic food options (such as the Banana Leaf Apolo Restaurant) within walking distance. This hotel is ideal for couples or families travelling to Singapore on a budget.
A double room costs around $60 USD, while a family room (consisting of two queen-sized beds) is just $95 USD. Both of these prices include free breakfast. Located at 301 Serangoon Road.
Where to Eat and Drink
Aussie Roll:
Although not your typical food from the area, this is a great place to stop and grab a bite while exploring Singapore's central business district. Prices start at under $2 USD, and the style of the restaurant is grab and go. Simple and cheap, with delicious fillings including lobster, lentil stuffed avocado , and more premium delights! Aussie Roll located at #Bl-05, 30 Raffles Place, and is open from 8am to 7pm.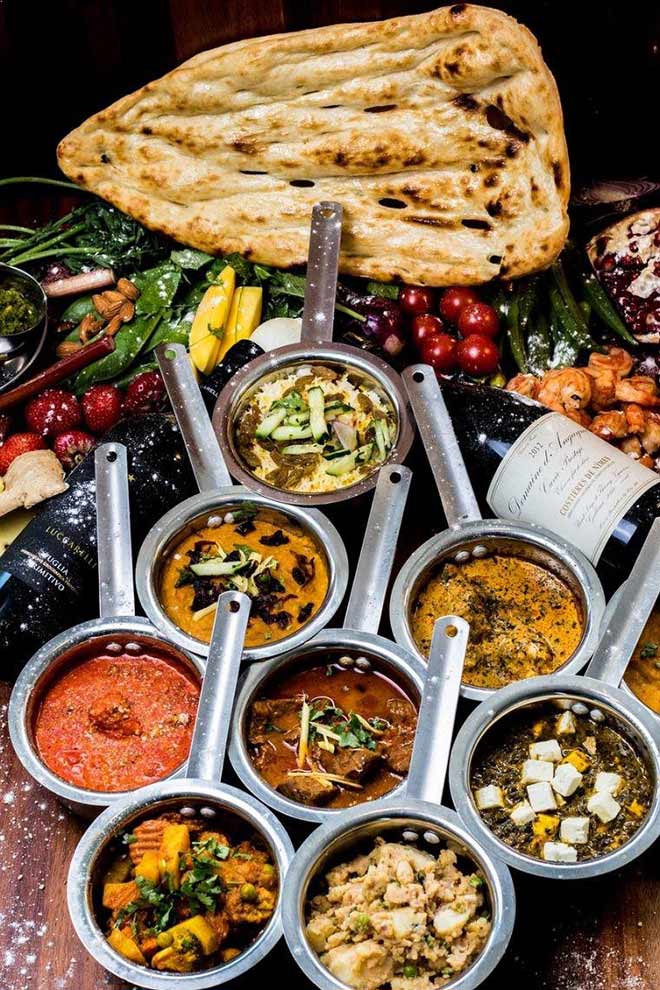 Coffee Hive:
Here you will find cheap eats in the local Singaporean style. Affordable and delicious, you can get classic dishes like chicken curry or tofu for around $5 USD. If you're not in the mood for Singapore food, they also offer some Westernized dishes catered to more delicate palates. Located at 63 Robinson Road, and open from 7:00am to 6:00pm. Keep in mind they are closed on Fridays and Saturdays.
Komala's:
If you're looking for Indian food, this is truly the place to be! This popular chain caters to vegetarian Indian food, and will cost you under $5 USD for lunch per person. The portions are very generous, and value for cost is truly one of the best. Located at #Bl-06, 30 Raffles Place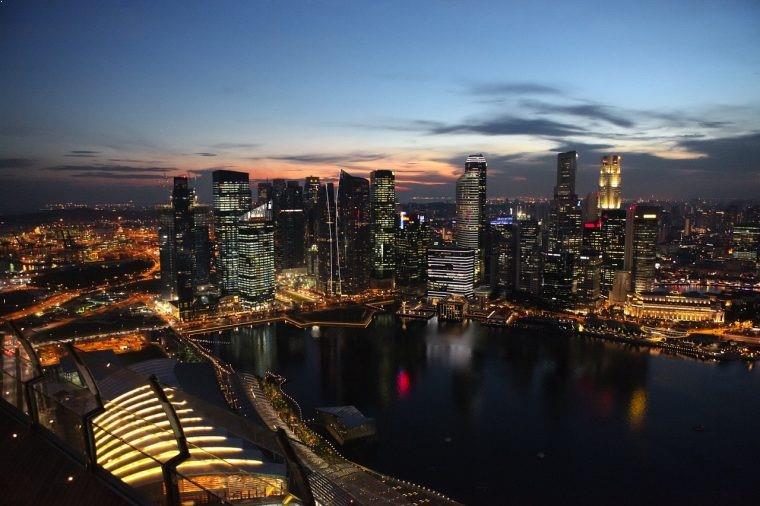 If you're looking for more Singapore-style dishes, try some of the street market foods. I highly recommend trying Laksa, a beautiful combination of the Chinese and Malay cultures where Singapore has its roots. It usually consists of noodles covered in gravy with meat and vegetables mixed in.
Another fantastic Singapore food which I love is carrot cake (not what you think it is). This dish is actually make from daikon radish shredding with rice flour and fried. So how are you going to spend 24 hours in Singapore?