The Best Views Of Iran That Make It A Worthwhile Travel Destination
Published: October 07, 2019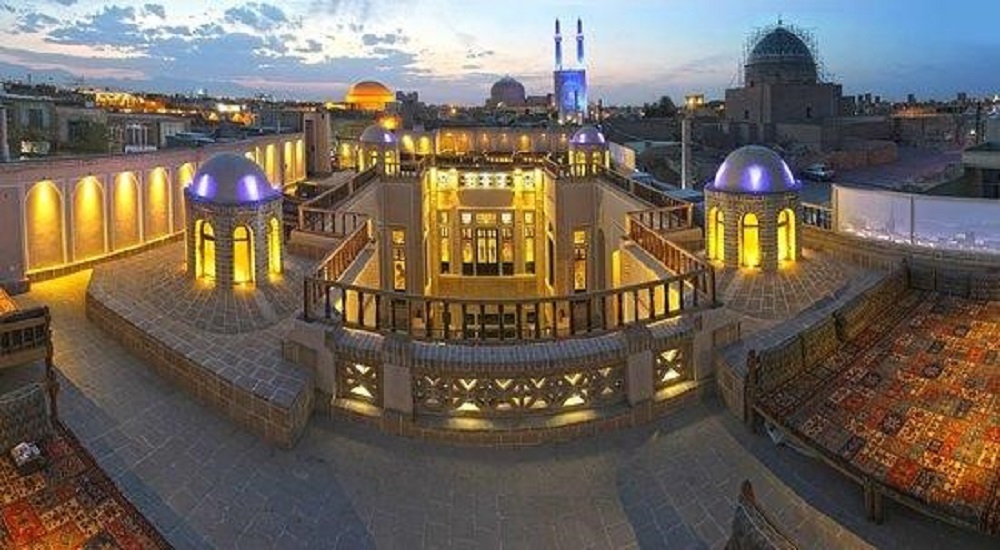 For many of us, Iran isn't one that's on the bucket list. In fact, for most it's a country to avoid.
However, for those intrigued by the country despite the politics, there really is a remarkable land to be explored, from the major cities to the vast valleys.
Of course, it's a destination for the brave, and you won't find the creature comforts you will in a five-star resort in the Bahamas, but if you're after adventure, then Iran could be the place.
If you're looking for a stunning view, in which there are many in Iran, you've come to the right place. Bars aren't aplenty here but there are enough to enjoy some truly stunning views in a remarkable country.
Naturally, there are things to be aware of when visiting the country. There are customs in which you must adhere to, and the chance to whip out your phone and Instagram your view isn't possible, with a mass of geoblocks and censors on many social media channels. If you want to share your view in one of these great sights below, you're going to need an Iran VPN, which will allow you to connect online securely and anonymously, bypass security and show the country for what it has, some truly astonishing views.
Want to know more, of course you do! Here are our top tips on seeing Iran from a great height...
The White Tower
We are going to start with one of the nation's most popular bars, and a very fine one at that.
The White Tower, or Borj-e Sefid, is a fantastic bar/restaurant with a stunning view across the city of Tehran. It's a hotel, so provides the perfect place to stay.
It's an iconic building that really stands out in the city and one that anyone booking a trip to Tehran should be looking to spend the night in.
Rooftop Cafe
Another favourite in Tehran is the Rooftop Cafe atop the Tooba Apartment Hotel.
The boutique hotel has received rave reviews and most guests wind down of an evening in their rooftop terrace.
It has a gorgeous view of Tehran, and has a delicious menu, focussing on Italian flavours as well as offering a range of cocktails to toast the evening as the sun goes down.
Rooms are relatively good value, with some of the suites among the best in the country. If you are staying in Tehran, it's worth considering, certainly for the view if not anything else.
It's got all the mod cons and is comfortably one of the most modern venues in the country, complete with a gym and pool to work off the luxuries enjoyed while sat watching the world go by!
Setareh Restaurant
Away from Tehran is the Setareh Restaurant in Isfahan, which offers a truly unique experience.
It's located in the Aseman Hotel and is a revolving restaurant bringing panoramic views across the city. It's an experience that can't be matched.
The hotel itself doesn't have the finest reviews you'll ever see, but the restaurant has gorgeous views over the old town and really shouldn't be missed.
The food is traditional Persian fair and offers a really warm atmosphere in what is comfortably the most unique restaurant in the whole of the country.
Fazeli Hotel Coffee Shop
Not a bar as such, but the Fazeli Hotel Coffee Shop in Yazd has incredible views that really can't be ignored. It's one of three brilliant rooftop coffee shops worth exploring, with this one just about taking the edge.
The hotel itself was refurbished in 2016 so generally is of good quality, but it really is all about the rooftop.
The food served is thought highly of and the atmosphere matches that in every way. It's a real draw for tourists so it's worth visiting early. What better way to start the day?
Yazd itself is a stunning city with tons of intriguing buildings and architecture, so viewing them from a height offers an entirely different perspective, particularly the likes of the Jame Mosque Rotunda and Zoroastrian Fire Temple.
Towers of Silence
On the outskirts of Yazd are the Towers of Silence and while not a rooftop as such, they offer unbeatable views.
They are outposts that have been abandoned for over half a century, overlooking the desert and many remains of life before. Crumbling buildings surround the towers in what looks like a scene straight out of a Star Wars movie.
The towers themselves are of Zoroastrian tradition and were originally used to dispose of dead bodies, allowing for vultures and birds to essentially prey on them.
Today, they offer a dramatic but breathtaking view of Iran and will certainly make you see the country in a completely different light, away from the news and views we see on television and for the true beauty it really does offer.