The Best Bars in Los Angeles
Published: August 14, 2019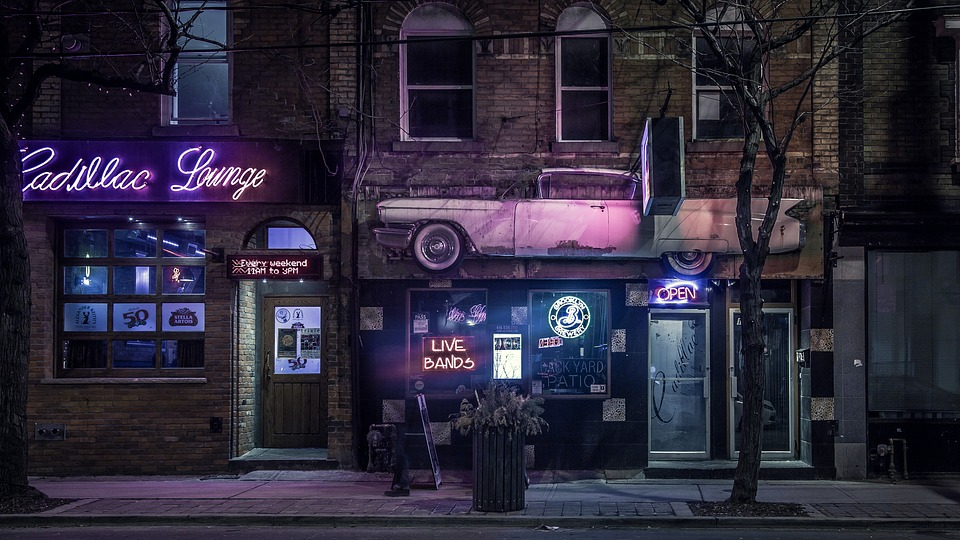 Los Angeles is famous for many things including food, sports, entertainment, and superstars, but what many people don't realize is the amazing bars that sprout up around these industries. Some of the best bars in the country have popped up in L.A order to satisfy all those famous stars and influencers strolling the streets of the City of Angels. Regardless of what you're looking for in a bar, you're sure to find it in L.A. You can find sports bars that air your favorite teams' games, bars that have top-notch live performances, and much more. Even with such a large quantity of top bars in the area, some still rise to the top and stand out from the crowd. So what exactly are these amazing bars? Here are the best bars in Los Angeles.
Bibo Ergo Sum
Located in the West Hollywood neighborhood, Bibo Ergo Sum is famous for their cocktails and beautiful decor. The West Hollywood bar is beautifully decorated for patrons to enjoy, recreating a classic cocktail experience. In fact, the owner's inspiration for the bar's design and drink choices all stem from his first cocktail experience. If you're looking for an amazing and relaxing cocktail experience, then you should definitely check out this West Hollywood bar.
Frolic Room
If you're into classic dive bars and old fashioned decor, then the Frolic Room in Hollywood could be right up your alley. You might not expect a classic dive bar in such a high profile area, but patrons can't get enough of this bar. The Frolic Room is absolutely historic, and walking inside makes you feel like you were transported back in time. The bar dates back to the speakeasy times, and has been thriving ever since. The decor of the bar includes its famous classic jukeboxes, as well as old memorabilia throughout various eras of time. In fact, this bar has been featured multiple times in several feature films, further adding to its fame. If you need a classic bar experience to pick up your spirits, then you can't go wrong with this bar.
Black Rabbit Rose
For some going to the bar is a formal experience that adds to the fun and excitement of drinking. For these people, the experience and ambiance of the bar takes precedence over the actual drinks being served. Black Rabbit Rose combines the best of both worlds by providing a great experience with great drinks. At Black Rabbit Rose you can expect formal attire, not your usual bar dress of T-shirts and shorts. The decor of the bar is absolutely gorgeous, further adding to the experience of visiting the bar. In addition, Black Rabbit Rose is known for his amazing performances from magicians. This live entertainment only adds to the bars amazing experience, making it a must-visit bar in the city.
The Rooftop at The Standard
Rooftop bars are especially popular in Los Angeles and other cities in California, but perhaps none more than The Rooftop at The Standard. This bar offers a stunning view of downtown L.A, and has other amazing amenities that make the experience that much more enjoyable. The area is equipped with a heated swimming pool, meaning you can kick back and relax by the pool, or enjoy a nice swim. Some other features included are an Astroturf deck, a dance floor, waterbed pods, and sculptured topiary. Not to mention, some pretty amazing drinks are served here as well. It's no wonder that local celebrities such as Dana Moon frequent this hip hang out spot and enjoy everything it has to offer. If you're looking for a classic rooftop bar experience, then you can't go wrong with this choice.
Seven Grand
Established in 2007, Seven Grand has risen to become a premier whiskey bar in the Los Angeles area. This bar boasts an impressive collection of premium whiskeys, ensuring that you will be satisfied regardless of your tastes. Seven Grand also offers hand-crafted cocktails, pool tables, live music, and private party areas. This classic watering hole has everything that a whiskey lover could dream of, one of the reasons it has become so popular in the area. If you're a whiskey lover, then you absolutely have to give this bar a look.